Who Is Marian Rivera The Most Beautiful Woman In Philippines
Marian Rivera is a critically acclaimed model and actress, famous for portraying various roles in a number of television series and feature films. She is voted to be "the most beautiful woman in Philippines". Keep reading to know more about her.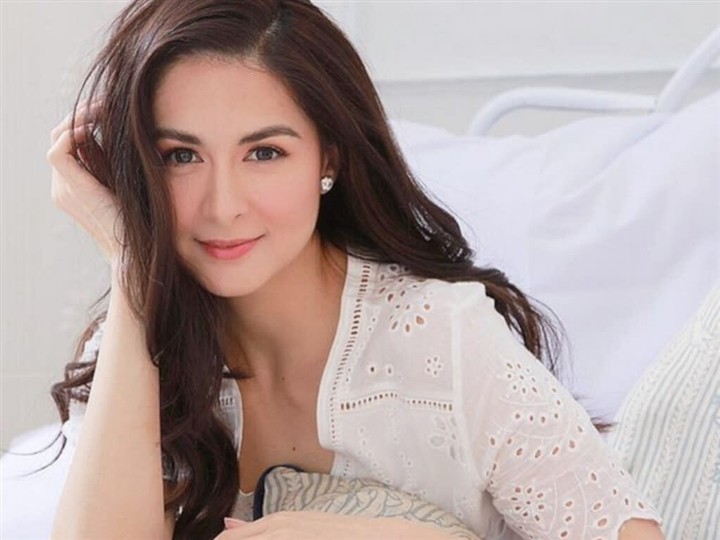 Photo: Instagram Marian Rivera
Marian Rivera Gracia-Dantes (Fil) or Marian Gracia Rivera de Dantes (Es) (nee Spanish: Marian Gracia y Rivera; Filipino: Marian Rivera Gracia; born 12 August 1984) is a Spanish-Filipino commercial model and actress, best known for her roles in MariMar, Dyesebel, Amaya, Darna and Temptation of Wife.
As a recording artist, Rivera has released two studio albums: the Marian Rivera Dance Hits and Retro Crazy. She has starred in such films as My Bestfriend's Girlfriend, You to Me Are Everything, and Panday 2.
She was included in 2011's Top 20 Endorsers. She was hailed as FHM Magazine's Sexiest Woman in 2008, 2013, and 2014, setting the record of three cumulative victories through voting online and SMS.
Early life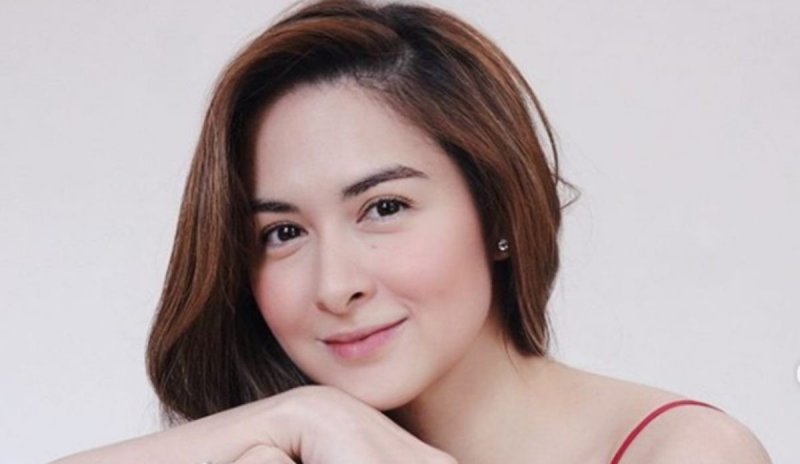 Photo: Instagram Marian Rivera
Rivera was born in Madrid, Spain to Francisco Javier Gracia Alonso, a Spaniard, and Amalia Rivera, a Filipina from Cavite. Her parents married and eventually divorced when she was three years old, after which her mother brought her to the Philippines where she grew up. However, her mother had to leave to continue her work commitment abroad and Rivera was sent to her maternal grandmother, Francisca Rivera, in Bacoor, Cavite.
Rivera pursued her elementary and high school education at Saint Francis of Assisi College System, and obtained a Bachelor of Arts in Psychology degree from the De La Salle University-Dasmariñas. After graduation, she worked for the National Institute of Mental Health in Mandaluyong where she gave out medicine and conducted examinations and evaluations of patients.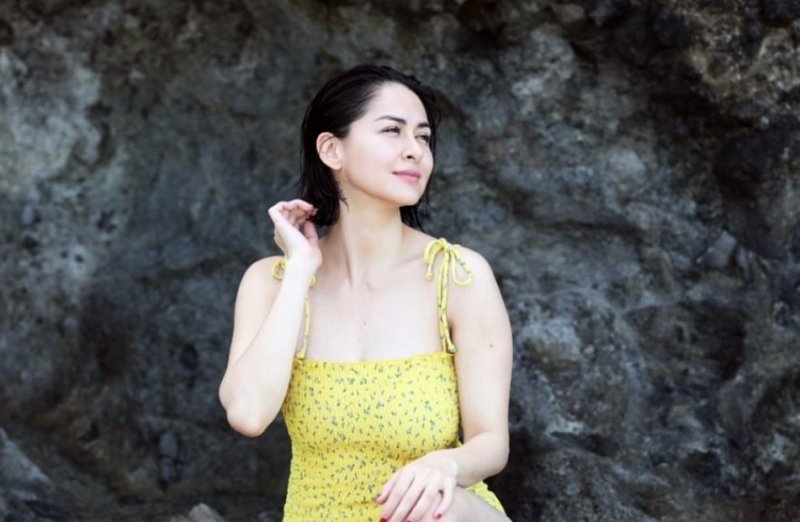 Photo: Instagram
Early Career
Blessed with goddess like features, Marian Rivera was always involved in modelling in one way or another. After being a prominent part of her school's ramp modelling team, she eventually landed opportunities to model for brands like 'SkinWhite' lotion and 'Sky Flakes' biscuits, which were advertised through local television commercials.
In 2005, she was spotted by the executive producer of 'TAPE Inc.' Tony Tuviera, who recommended her name to play a character named Clarisse in a Philippine TV soap opera titled 'Kung Mamahalin Mo Lang Ako.' In the same year, she was roped in to play Rahinda in another television series named 'Ang Mahiwagang Baul.'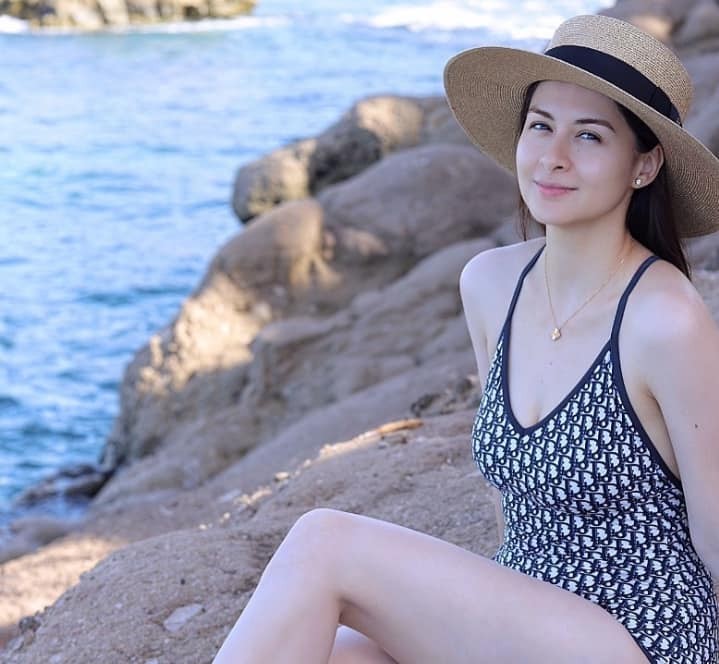 Photo: Manila Bulletin
2005 also saw her making her feature film debut as she was cast to play the role of a fairy in the Tony Y. Reyes directed movie 'Enteng Kabisote 2: Okay Ka Fairy Ko: The Legend Continues.' Rivera did not take long to prove her worth as an actress as she was nominated for 'STAR Awards' for her work in her debut film itself.
The following year, Rivera was signed by 'Regal Entertainment,' which led to her presence in the 2006 horror flick, 'Pamahiin.' In the same year, she was also seen in a couple of television series such as 'Pinakamamahal' and 'Agawin Mo Man Ang Lahat,' in which she portrayed three different roles with excellent precision.
The year 2007 turned out to be one of significant importance to Rivera. After appearing in a couple of television series like 'Super Twins' and 'Muli,' she received her breakthrough role in the GMA Network's drama romance series 'Marimar.' For portraying the roles of Marimar Perez and Bella Aldama, Rivera was presented with various awards including the prestigious 'Guillermo Box-office Award for Phenomenal TV Star.' In 2007, she was also seen in a feature film titled 'Bahay Kubo: A Pinoy Mano Po.'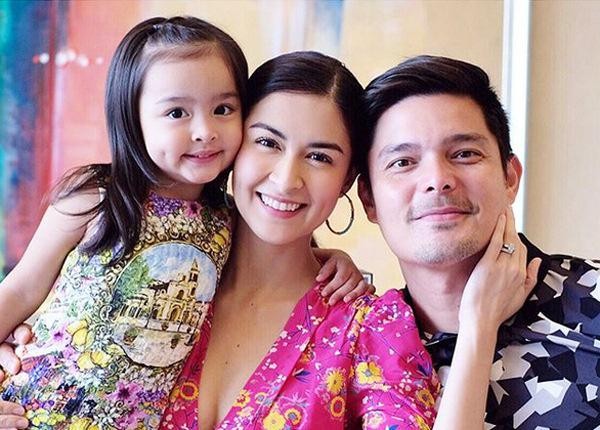 Photo: Instagram Marian Rivera
Career
Rivera's gigantic success in 'Marimar' earned her opportunities to star in a string of films in 2008. These films include 'Desperadas,' 'My Best Friend's Girlfriend,' 'One True Love,' 'Scaregivers,' 'Shake Rattle & Roll X,' and 'Desperadas 2.' In the same year, she was also seen playing multiple roles, including the titular role in the romance fantasy series 'Dyesebel.'
In 2009, she was first seen in a film titled 'Tarot' and was then seen in a host of TV series, such as 'Ang Babaeng Hinugot sa Aking Tadyang,' 'Sugat ng Kahapon,' 'Show Me Da Manny,' and 'Darna.' In 'Darna,' she played the role of a super heroine, created by the famous Filipino comic book cartoonist Mars Ravelo.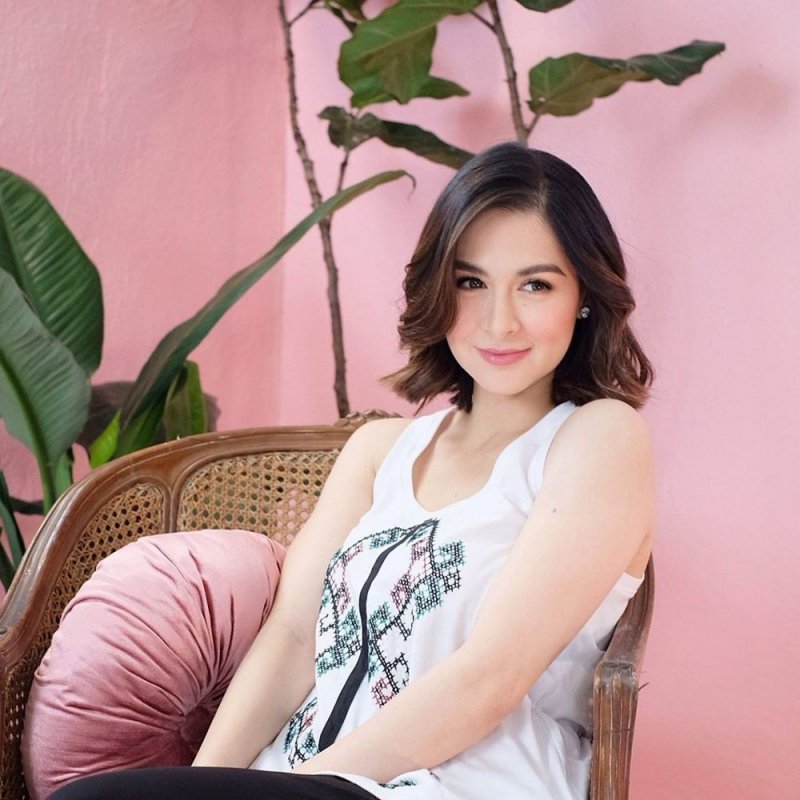 Photo: Instagram Marian Rivera
By 2010, Rivera had reached the pinnacle of her acting career as she continued appearing in films and television series, such as 'You to Me Are Everything,' 'Super Inday and the Golden Bibe,' 'Anghel sa Lupa,' 'Endless Love,' and 'Jillian: Namamasko Po' to name a few. In 2011, she appeared in as many as three feature films and a couple of TV series, including 'Amaya,' which earned her four awards and a nomination.
In 2012, she made her debut as a television host, when she co-hosted a travelogue TV show titled 'Pinoy Adventures.' She then went on to co-host a talk show and a reality show titled 'Showbiz Central' and 'Extra Challenge' respectively. She was also seen in a few series, such as 'My Beloved,' 'Tweets For My Sweet,' and 'Temptation of Wife.'
Philanthropy
In 2009, Rivera and Dingdong Dantes, with assistance from Yes Pinoy Foundation, Philippine National Red Cross and Philippine Marines went to Cainta, Rizal to help the victim of Typhoon Ondoy. Aside from being a volunteer in GMA Network's telethon, she helped repacking relief goods from the GMA Kapuso Foundation, a charitable institution from the network.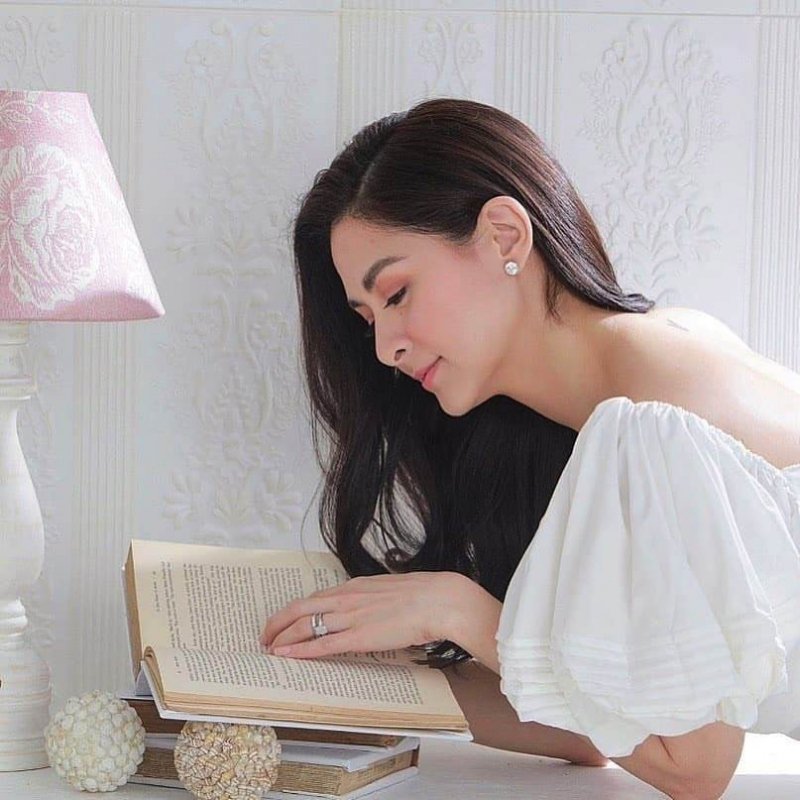 Photo: Instagram Marian Rivera
In 2011, Rivera joined "Marriott Manila", in reaching out for victims of Typhoon Sendong particularly the children in Pasay.
In August 2012, Rivera joined the Philippine Red Cross team during their mission in Quezon City to help out the victims of the flooding. Rivera, together with former senator Dick Gordon, waded through floodwaters to get to an area where some 500 families sought refuge from the floods caused by the non-stop rains. She stated that helping out the victims is her 28th birthday gift to herself. She also said that she didn't mind getting wet and tired during the mission, as she says it was a small sacrifice compared to the hardships that the victims are experiencing.[106] According to Rivera, she went as a volunteer and not as a celebrity.
Rivera joined Kris Aquino in visiting affected areas throughout Metro Manila. Rivera organized a blood donation program for the Red Cross at the Ever Gotesco in Quezon City in celebration of her 28th birthday wherein it was attended by lot of people including celebrities.
In 2013, Rivera and her boyfriend Dingdong Dantes contributed for the fund-raising event at the annual Noel Bazaar, the long-running Christmas shopping event in Pasay for GMA Kapuso Foundation. During the Philippines' Typhoon Haiyan, the strongest typhoon ever recorded, Rivera also helped in the packing of relief goods to be distributed to the affected families and supported the Yes Pinoy Foundation's victim assistance program. In addition to that, she launched Oplan: Bangka, a livelihood project in which Rivera will shoulder the expenses for the construction of fishing boats that will be given for Cebu's fishermen.
In 2013, Rivera, along with Dingdong Dantes, joined PETA in their campaign to free the elephant Mali from the Manila Zoo.
On 31 March 2014, she lent her star power to promote the rights of women and children with disabilities in the country as she was appointed by the Congress of the Philippines as Ambassador for Women and Children with Disabilities. She proposed a public-private partnership for the establishment of a special school for children with disabilities so that they can have better access to education. On the latter part of the year, Rivera adds another advocacy to her list as she actively supports "Smile Train", an international children's charity with a sustainable approach to a single, solvable problem: cleft lip and palate.
Awards & Achievements
Apart from being honored with a host of nominations at various award functions Marian Rivera has been honored with several awards as well. In 2006, she won the prestigious 'Star Awards' under 'Best New Female TV Personality' category for her work in 'Agawin Mo Man Ang Lahat.'
In 2008, she won multiple awards for her work in the Joyce E. Bernal and Mac Alejandre directed TV drama 'Marimar.' These awards include 'Fil-Am Visionary Awards for Favorite Actress,' 'USTV Student Choice for Most Popular Actress,' 'Guillermo Box-office Awards for Most Promising Female Star,' and 'Guillermo Box-office Awards for Phenomenal TV Star.'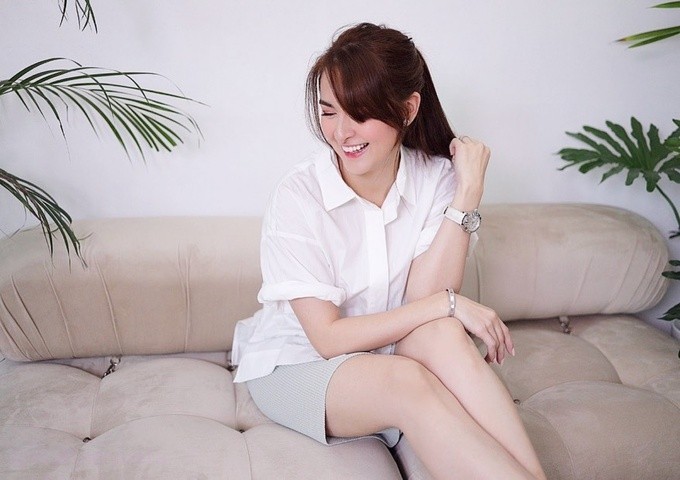 Photo: Instagram
In 2012 and 2013, she once again won multiple awards, such as 'KZONE Awards for Favorite TV Actress,' 'NSSUAA 2012 for Best Actress,' 'NSSUAA 2013 for Best Actress,' and 'Golden Screen TV Awards 2013 for Best Actress.' The only prominent award which she won for her works in feature films came in the year 2008, when she won the 'Box-Office Entertainment Award' under 'Valentine Box-Office Queen' category.
Thanks to her captivating looks and nymph like features, Marian Rivera has managed to break into the elite lists of magazines and other publications. In 2008, she was announced as the 'Sexiest Woman' by 'FHM Magazine.' In 2013, she was declared as 'the sexiest woman in the Philippines' by 'FHM Philippines.' She has won similar honors on multiple occasions and has owed her excellent physique to practices like Wushu and Muay Thai.
Personal life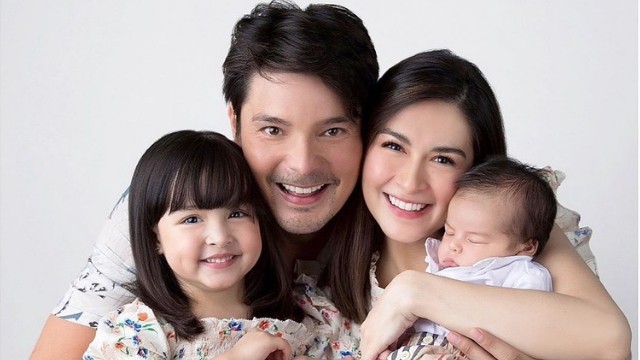 Photo: Rappler
In August 2014, during a live airing of Rivera's dance program, Dantes, her longtime boyfriend, made a special guest appearance. Dantes made a surprise live proposal to Rivera. It was the second proposal by Dantes; the first one was in Macau. In order to marry him, she had to be received into the Roman Catholic Church via conditional baptism as her baptism in Spain was not recognized as valid.
On 30 December 2014, she married Dingdong Dantes. The wedding was held at Cubao Cathedral in Quezon City, while the reception took place at the Mall of Asia Arena in Pasay, and was televised on GMA Network. Dantes and Rivera had invited over 1,200 guests to their wedding. In April 2015, the couple announced that they were expecting their first child. Rivera gave birth to a daughter, Maria Letizia (named Zia), at the Makati Medical Center on 23 November 2015.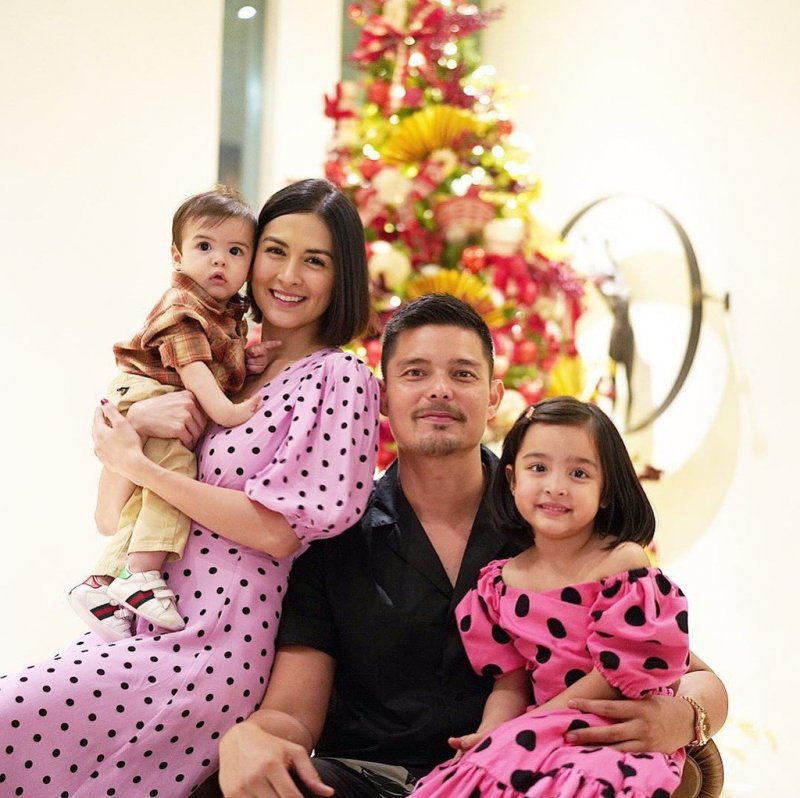 Photo: Instagram
Rivera supports breastfeeding in public. She was given the Breastfeeding Influencer and Advocate Award by the Mother and Child Nurses Association of the Philippines on 25 November 2016, citing her advocacy for public breastfeeding.
On 25 September 2018, Dantes and Rivera announced that they were expecting their second child. Their son, Jose Sixto Gonzalez (named Ziggy), was born at the Makati Medical Center on 16 April 2019.
" "
Charlotte Pho
TAG: