Samsung Unpacked Galaxy Z Fold 3 Z Flip 3 Galaxy Watch 4 and More
Samsung has released new foldable phones, features, galaxy watch and ear buds. Here is what we know and short review of each products.
As promised, Samsung ushered in a new wave of foldable phones today (August 11) during its fourth Galaxy Unpacked event of the year. But the new handsets had some company on stage, as we also saw the latest Galaxy Watch plus an addition to the Galaxy Buds line of wireless earbuds.
Those are four big product announcements, making for a pretty packed day of news. Speaking of packed days, the next one to circle on your calendar is August 27, as that's when the Galaxy Z Fold 3, Galaxy Z Flip 3, Galaxy Watch 4 and Galaxy Buds 2 hit retail shelves.
Samsung Galaxy Z Fold 3: Review of the best foldable phone
On paper, the Galaxy Z Fold 3 seems like an improvement in every way. Samsung gave the Fold a Fitter Happier upgrade: It's slimmer, lighter, more productive, more durable and more affordable. Add on a 120Hz adaptive refresh rate to the cover screen, an under-display selfie camera, S Pen support and a lower price and you have a solid all-around phone.
You can tell Samsung feels confident about the durability improvements to the Z Fold 3 because the company is encouraging you to take a small pointy thing and use it on the folding screen. All these nips, tucks and additions give the hardware and software a more streamlined and approachable vibe.
The Galaxy Z Fold 3 (how to preorder) starts at $1,800 (£1,599, AU$2,499), which is $200 less than the original price of the Z Fold 2. I wouldn't call it cheap, but the price is going in the right direction. By the way, the Galaxy Z Flip 3 starts at $1,000 (£949, AU$1,499). Preorders are now open and both phones launch on Aug. 27.
Galaxy Z Fold 3 more durable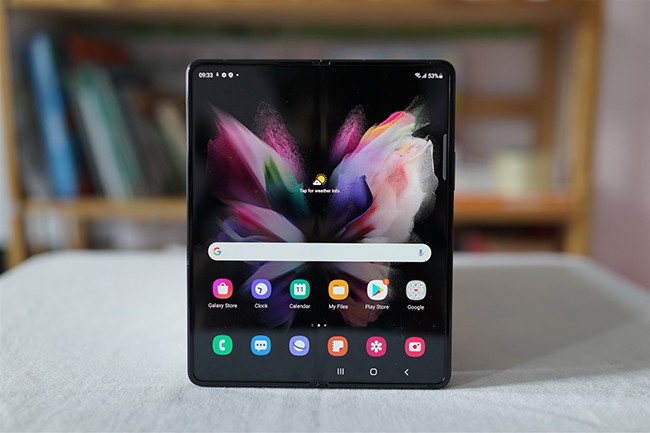 Photo: 24H
The main screen on the Z Fold 3 has a new protective film which Samsung claims is smoother, more scratch resistant and 80% more durable than the one on the previous Fold. The metal frame and hinge are built with a new material called Armor Aluminum, which Samsung says makes it 10% more durable than the hinge on the previous Fold.
This new aluminum also makes the phone 11 grams lighter than the last Fold. That's a lot of weight to take off of a phone. But to put it into perspective, the Z Fold 3 is still one of the heaviest phones to come out in 2021. In comparison, it weighs 42 grams more than the Galaxy S21 Ultra, which I consider a hefty phone. It's only 30 grams less than an iPad Mini, which has a 7.9-inch display.
Use an S Pen on the screen of a Galaxy Z Fold 3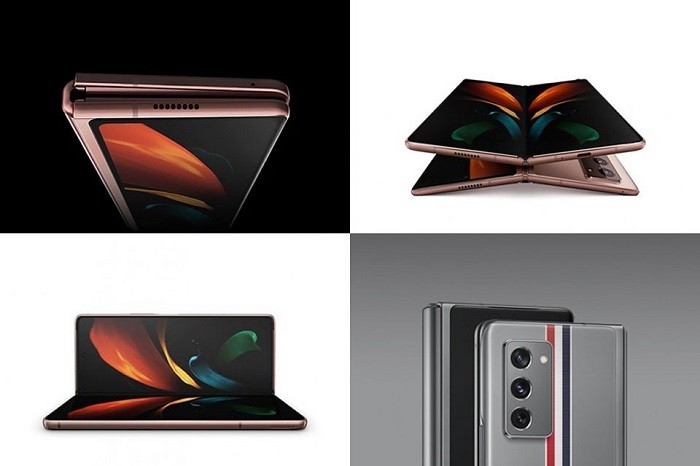 Photo: Viettel Store
2021 is the year of the S Pen. The Z Fold 3 now supports the stylus, with two new S Pens available to buy. There's the $50 S Pen Fold edition and $100 S Pen Pro. The S Pen Fold Edition doesn't have Bluetooth but lets you take a screen capture or jot down a note by clicking your S Pen. Samsung is also selling a specially designed $80 Fold 3 cover case that comes with an S Pen Fold edition.
The Galaxy Z Fold 3 has an under-display camera
In terms of cameras, there are five of them. The outside camera bump has a 12-megapixel wide lens, 12-megapixel ultrawide and a 12-megapixel telephoto with 2x optical zoom. Both the wide and telephoto cameras have optical image stabilization.
On the cover screen is a hole-punch cutout for a 10-megapixel camera. And you have to open the Z Fold 3 up to see the fifth camera -- or to try to see it. It's Samsung's first under-display camera, which means the main screen is free of notches and hole punches. You get an uninterrupted view of the screen.
Samsung Galaxy Z Flip 3 hands-on review: The first foldable phone under $1,000
The Samsung Galaxy Z Flip 3 comes in two storage sizes: 128GB, which costs $999 / £949 / AU$1,499, or 256GB which will set you back $1,049 / £999 / AU$1,599
For comparison, the original Galaxy Flip cost $1,380 / £1,300 / AU$1,800, and the 5G model was even more at $1,449 / £1,399 / AU$2,599. So the Flip 3 is definitely more affordable, although it's still a good deal more than what you'd pay for many top-spec non-folding devices.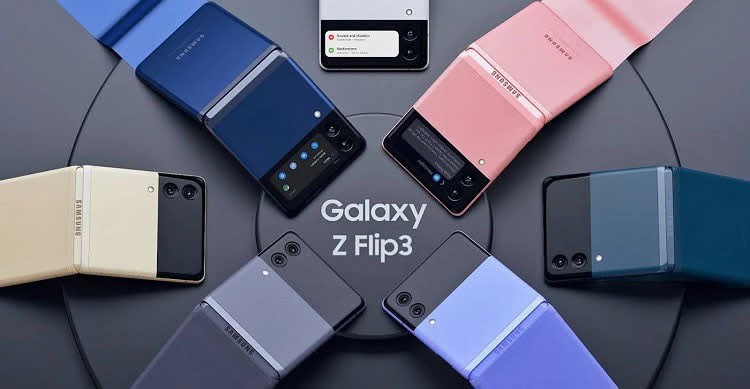 Photo: Samsung Galaxy
To look at it, the Samsung Galaxy Z Flip 3 doesn't seem to offer much that's different from its predecessor. But looks can be deceiving, and once you get the phone in your hand you'll notice some improvements.
The phone has a 'Glasstic' plastic back with glass surrounding the camera module, unlike the all-glass original, and while its dimensions and weight are basically the same as before, the new phone feels sturdier to hold. Plastic is more drop-resistant than glass, and is generally easier to grip too, meaning the Flip won't slide out of a wet hand.
Some of this reassuring firmness of the phone is probably thanks to the hinge mechanism, which feels less wobbly and more secure than the one on the first Flip.
Cameras and battery life
This is going to be a fairly short section, as both the headline camera specs and the battery are the same on the Samsung Galaxy Z Flip 3 as on its predecessors.
On the back are 12MP wide and 12MP ultra-wide snappers, although the sensors have bigger pixels than those in the original Flip, so pictures are a little brighter and more colorful. The 10MP front snapper is also essentially unchanged, though we don't know about the sensor size here.
The collection of camera modes seems identical too. There's Flex Mode, so you can part-fold the phone at a right-angle and use one side as a stand to keep the other, camera-toting side steady, along with the standard modes you'll find on the Galaxy S21. Zooming is all-digital, and goes up to 10x.
Performance and specs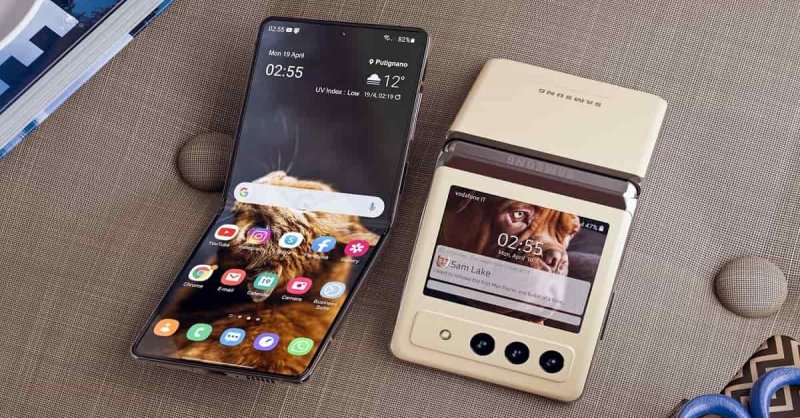 Photo: Getty Images
The Samsung Galaxy Z Flip 3 brings some small performance upgrades over its predecessor – chief among these are that it uses the Snapdragon 888 chipset, the top-end Android processor available to it (save for a Plus version of the 888 that few phones have).
Thanks to this processor, and 8GB of RAM, the phone felt pretty powerful to use when we were scrolling through menus or apps. We didn't test any games on the phone – we were too busy folding it and unfolding it ad nauseum – but we have used plenty of other Snapdragon 888 phones, so it'll likely be a pretty powerful device.
Samsung Galaxy Watch 4 hands-on review: The first Wear OS smartwatch worth your money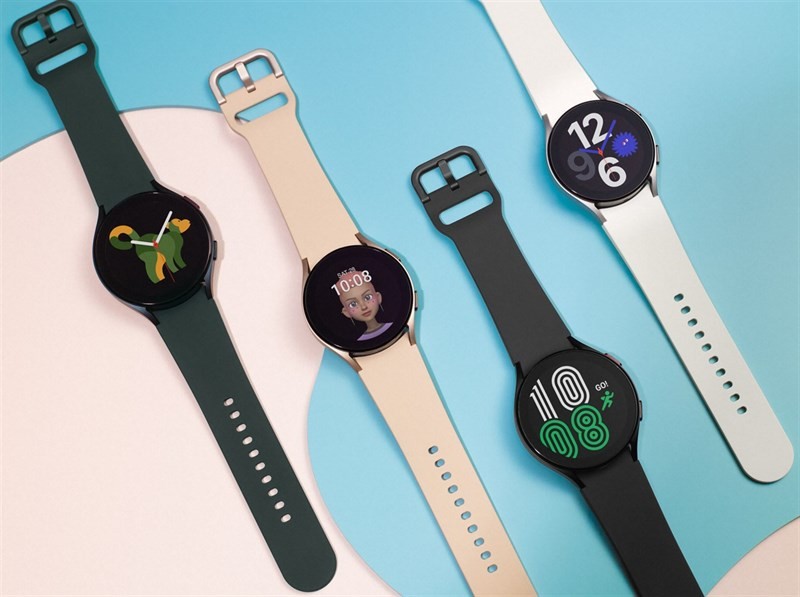 Photo: Samsung Galaxy
Samsung Galaxy Watch 4 Classic has bigger screen options than its standard counterpart; throw in the large rotating bezel, and it's a significantly bigger device.
The watch is 11mm thick and weighs around 50g depending on which size you opt for, so it's a chunky monkey, and it doesn't exactly sit comfortably on this wrist as a result.
Unlike on most other watches, where you can adjust the angle of the strap relative to the body, on the Watch 4 Classic (and the standard Watch 4), the straps can only protrude straight out from the sides of the body, which results in a sizable gap between the strap and your wrist on either side of the body; see the image of this issue on the standard model below – and we'd consider our wrists to be pretty averagely size.
Specs and software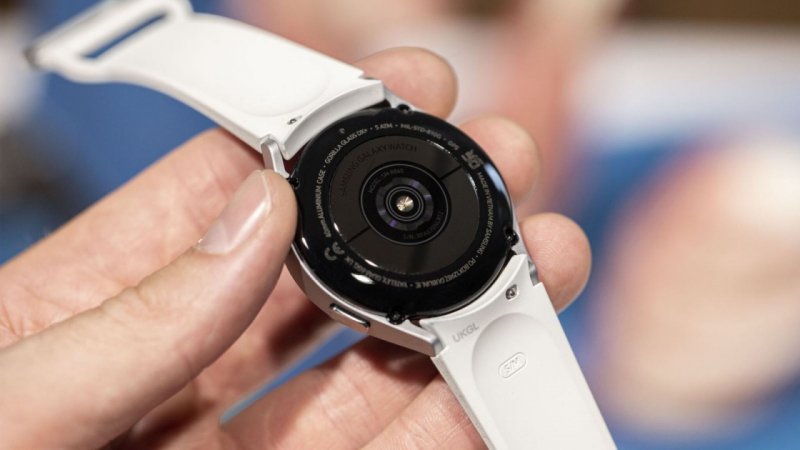 Photo: Getty
The Samsung Galaxy Watch 4 Classic uses the company's own Exynos W920 chipset, which is paired with 1.5GB of RAM. What does this chipset bring to the table? Well, not much that we haven't seen before – the watch feels pretty smooth to navigate, and will likely run multiple apps well. There's also 16GB of storage, which is quite a bit for a watch.
The chipset has the benefit of making the always-on display less power-hungry thanks to some optimizations, and the fact that it has a separate sub-processor that handles this feature. This technique isn't new to smartwatches, with Qualcomm's Wear 4100 series doing the same, and hopefully it'll mean the watch lasts longer when you're not using the display.
Fitness and battery life
There does appear to be a wide range of health features, which you can access by swiping through the tiles, with heart rate, sleep, stress, blood oxygen and body composition measuring; we tested the latter, and it was fiddly to get working, though the stat it returned for us looked to be within the realms of possibility.
That said, many of these features won't work unless you pair the Galaxy Watch 4 Classic with a Samsung smartphone, which is a bit of a disappointment.
Samsung Galaxy Buds 2 review: More affordable noise cancelling earbuds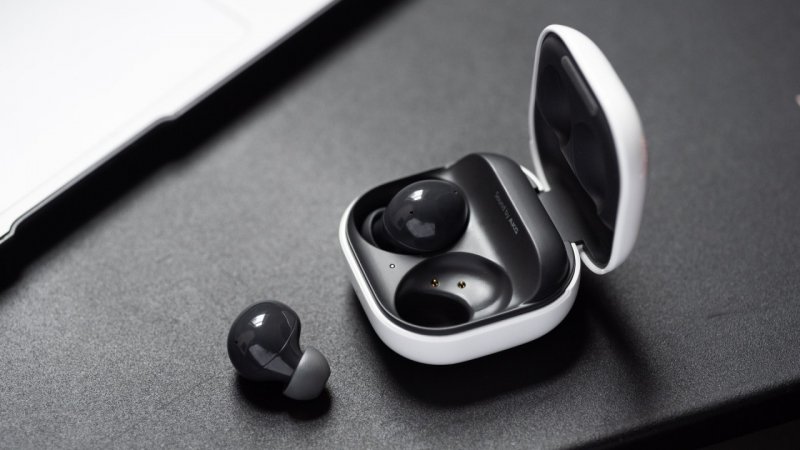 Photo: Samsung Galaxy
Samsung has a reputation for launching new true wireless earbuds in quick succession, and the Samsung Galaxy Buds 2 are the company's latest.
As a follow-up to the original Samsung Galaxy Buds that were released in 2019, the Buds 2 offer a vast number of improvements, from sound quality and fit to active noise cancellation.
It's these myriad improvements that make them an easy recommendation for owners of the original Galaxy Buds looking for a newer set of true wireless earbuds, and a competent competitor for the likes of the Apple AirPods. To that end, you'll get more features on Android –and specifically Samsung – smartphones than any other kind of device, but they are compatible with both iOS and Android.
While we really liked the two-driver design of the earbuds and their well-balanced soundstage, the Buds 2 do have their weak points. Their noise cancellation isn't class-leading, and the frequency range only really starts at around 80Hz, meaning you won't hear (or feel) any of that thumping bass. There's no always-listening assistant at launch, either.
" "
Charlotte Pho
TAG: