IPhone 13 New Features Of The Notch less iPhone Shown In Youtube Video
A new Youtube video has revealed a trailer for stunning notch-less iPhone 13 with interesting features, which will be likely launched at the end of 2021.
One of the more intriguing iPhone 13 features to look forward to is that the device will boast a significantly smaller notch than its predecessor. Specifically, the width of the new notch will measure in at about 26.88mm compared to 34.83mm on last year's iPhone 12. Interestingly enough, there have also been rumblings in recent months which point to Apple's efforts to eliminate the notch entirely over the next few years. To this point, we've seen a few Apple patents which detail display technology capable of housing built-in Face ID and Touch ID sensors.
iPhone 13: Release date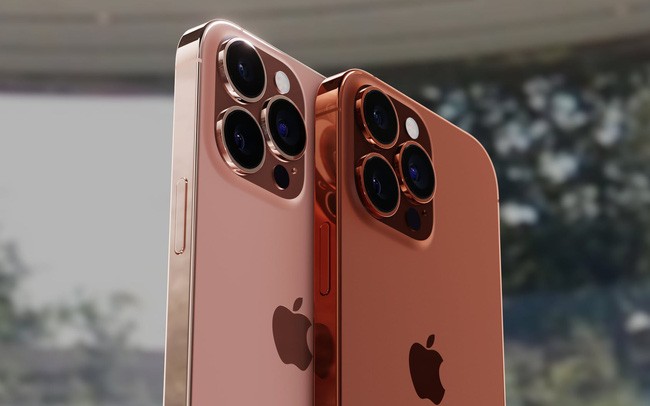 Photo: Apple
Apple is hotly tipped to launch the iPhone 13 in September 2021, as per its usual routine (briefly disrupted last year due to Covid-19).
In a 12th December investor note, respected Apple analyst Ming-Chi Kuo stated that production of the iPhone 13 will run on the usual pre-iPhone 12 schedule, and that we can "expect all iPhone 13 models available by September 2021 without delays" (via 9to5mac).
More recently, Wedbush analysts have claimed that Apple is plotting an iPhone 13 launch on 14th September 2021 (via Barrons). At least two of the handsets will be available to pre-order three days later, on 17th September. Wedbush says the prediction is based on "supply chain sources".
For reference, here's how the (covid-disrupted) iPhone 12 launch panned out:
iPhone 12 Pro: pre‑orders started at 5:00 am PST (8am EST, 1pm BST) on 16th October 2020, for availability on 23rd October.
iPhone 12 Pro Max: pre‑orders started at 5:00 am PST on 6th November 2020, for availability on 13th November.
iPhone 12: pre‑orders started at 5:00 am PST (8am EST, 1pm BST) on 16th October 2020, for availability on 23rd October.
iPhone 12 mini: pre‑orders started at 5:00 am PST on 6th November 2020, for availability on 13th November.
So, we have a good idea of when the iPhone 13 will be announced. But when will we actually be able to buy one? Apple might be facing supply issues due to the global chip shortage.
"We expect supply constraints during the September quarter to be greater than what we experienced during the June quarter," said Apple CFO Luca Maestri on a call with analysts. "The constraints will primarily impact iPhone and iPad."
Apple has however reportedly put in an order of 100 million A15 Bionic chips with manufacturer TSMC. Let's hope such bulk buying bumps Apple to the front of the queue.
Removing the iPhone notch
A few weeks ago, the ConceptsiPhone YouTube channel uploaded a video depicting what a notchless iPhone would look like. Suffice it to say, the end result is incredibly sleek and futuristic. The concept video goes one further and demonstrates what an iPhone with a full wrap-around display might bring. As the video below shows, imagine being able to adjust the volume of your device via a slider on the side.
Now granted, some of the features in this concept video are either unrealistic or something Apple isn't keen on pursuing. Still, given that Apple's research into an iPhone without a notch remains ongoing, the video perhaps provides us with a glimpse at the iPhone of the future.
Watch the video below:
iPhone 13: design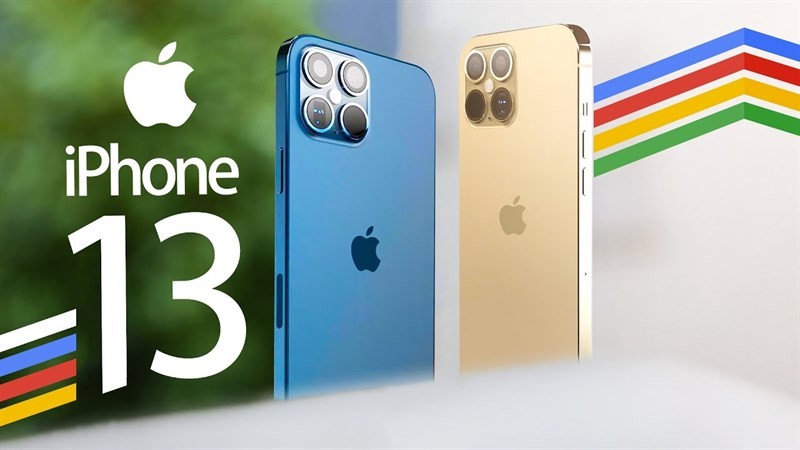 Photo: thegioididong
In March 2021, trusted analyst Ming-Chi Kuo released a detailed investor note claiming that the iPhone 13 will be available in "four models and the same screen sizes" (via 9to5Mac).
That suggests the iPhone 13 family will bear a close resemblance to the 2020 iPhone 12 line-up. As for persistent rumours that Apple is going to kill off the 5.4-inch iPhone Mini, Kuo said in April 2021 that he thinks that while there will be an iPhone 13 Mini, it could be the Mini's swan song.
That ties in with (unconfirmed) reports in June 2021 that Apple had ended the iPhone 12 mini production run early due to low sales (via TechRadar).
Kuo's (generally reliable) predictions tie in with previous iPhone 13 rumours authored by fellow tech tipster Ross Young, who claimed Apple will launch two "affordable" devices and two higher-end models blessed with Cupertino's top-tier camera tech.
As for the design of the iPhone 13, no major changes are expected in 2021. Indeed leaks point to the iPhone 13 being the 'iPhone 12S' in all but name. Some rumours even suggest it could be called the iPhone 12S but anonymous supply chain sources, quoted in a July 2021 report by Economic Daily Times, are adamant that the next iPhone will be called the 'iPhone 13'.
Apple tends to debut a major iPhone design overhaul every two years and with the iPhone 12 sporting a fresh 'geometric' design and 5G, it's likely that Apple will wait until 2022 to make any big changes.
That fits with a June 2021 report authored by market research firm TrendForce that confirms the iPhone 13 range be 'less ambitious' than tech fans originally thought. That said, it looks like we'll see some interesting tweaks...
Two purported iPhone 13 dummy units leaked in May and both showcased less intrusive notches. The more iPhone 13 Pro Max dummy unit appeared to point to a smaller notch and a bigger camera module. The upcoming Pro Max is also thought to be 3mm thicker than its predecessor to accommodate the rumoured 120Hz screen.
The design of the purported dummy units looks broadly in line with Ming-Chi Kuo's predictions. In a March 2021 investor note, the renowned leaker tipped the iPhone 13 for "a reduced notch area" (between 10 and 30 percent smaller). In June 2021, Kuo claimed that Apple won't delete the notch and adopt a 'pin hole' selfie camera until 2022 at the earliest (see: iPhone 14 range could use new TouchID tech).
This is backed up by an Apple patent recently discovered that would integrate both Face ID and Touch ID sensors into the screen itself. That would enable a smaller notch, as it would only house the selfie camera. Though these changes aren't likely until 2022 at the earliest.
Kuo is also confident that Apple will bring back Touch ID (in combination with Face ID, naturally). That tip ties in with a previously-revealed Apple patent that showed how to integrate Face ID and Touch ID sensors into the screen of a device.
With face masks now de rigueur in many parts of the world, the reintroduction of TouchID couldn't come at a better time for many users. (Fun fact: Apple's latest iOS 14.5 operating system is tipped for the ability to unlock your iPhone using an Apple Watch when wearing a mask.)
The iPhone 13 is said to come in a new matte black finish. Apple is also reportedly considering a bronze or orange colour scheme, but that's much less likely to make it to shop shelves than the matt black. The internet has also been abuzz with rumours of a shocking pink iPhone 13 (via CreativeBloq). Apple has experimented with candy colours, releasing a Purple iPhone 12 earlier this year, so it's possible.
iPhone 13: display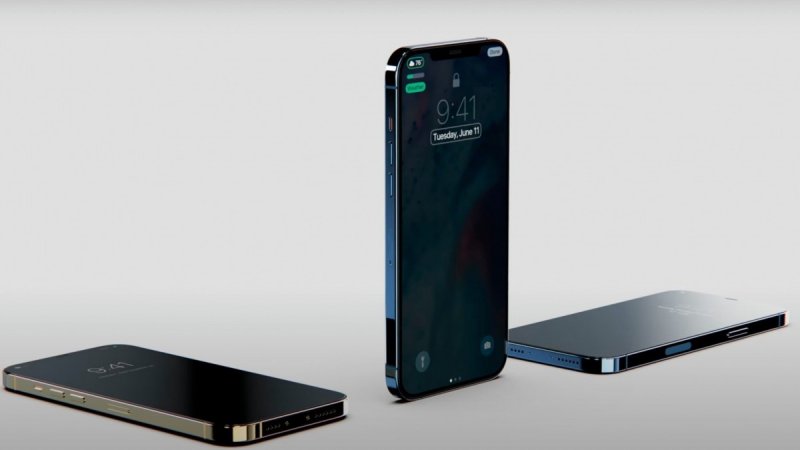 Photo: Apple
The iPhone 12 was long-rumoured to boast a ProMotion display with variable refresh rate, but it never materialised. Instead, Apple may have saved that upgrade for the iPhone 13...
Ming-Chi Kuo's investor note (obtained by MacRumours) claims the two top-spec iPhone 13 models will sport low-power LTPO display technology and a 120Hz refresh rate. If he's correct, the high-end tech could bless the iPhone 13 Pro and Pro Max with even smoother scrolling, along with improved gameplay and video playback.
Kuo's prediction was backed up by another top Apple analyst, Ross Young, who said in May 2021 that more than one iPhone 13 could have 120Hz screen. The June 2021 TrendForce report is also in agreement, as is Bloomberg analyst Mark Gurman. So, it looks like 120Hz screen is a dead cert.
An earlier January 2021 report by TheElec reveals more detail: "Both models of iPhone 13 will use low-temperature polycrystalline oxide (LTPO) thin-film transistors (TFT) OLED panels made by Samsung Display." While some mused that only the iPhone 13 Pro Max would have an LTPO display, sources recently claimed it would be joined in this regard by the iPhone 13 Pro.
LPTO tech allows for variable refresh rates of between 1Hz – 120Hz, which would allow the iPhone 13 to optimise battery life when, say, inactive. The other interesting thing about LTPO is that it cuts out a layer of components under the display, which suggests the iPhone 13 could be Apple's thinnest iPhone yet.
Other recent leaks have tipped the iPhone 13 for an "always-on" display, something that could be facilitated by low-power LTPO technology. Here's a mocked-up video of how the feature could work, courtesy of A Better Computer. This was recently backed up by Mark Gurman, lending it credence. Apple watchers have been expecting an always-on display for years now, so it might be time Apple finally made the rumour a reality.
Don't get too excited, though. Other analysts have poured cold water on the "always on" display rumours, claiming that Apple won't be able to integrate LTPO tech until 2022 when the iPhone 14 will presumably launch.
Improved iPhone cameras
The iPhone notch aside, we can expect to see the iPhone 13 deliver better camera performance in low-light settings and Portrait mode support for video recording. And while there are rumors that the iPhone 13 might feature a periscope telephoto lens, it's more likely that will arrive with the iPhone 14 or iPhone 15.
A recent report from Bloomberg sheds additional light on some new filter features coming to the iPhone 13 lineup:
Another feature will let users better control the look of colors and highlights in their pictures. Users will be able to choose from several styles to apply to their photos, including one for showing colors at either a warmer or cooler temperature while keeping whites neutral.
…
The feature will differ from standard filters, available in the iPhone's Camera app since 2013, by precisely applying changes to objects and people across the photos using artificial intelligence, rather than applying a single filter across the entire picture.
Apple this year is expected to launch four iPhone 13 models, similar to last year. Presumably, all new iPhone models will boast a smaller notch. Notably, 2021 will likely be the end of the iPhone Mini line. The device has not been selling well since it launched, with Apple scaling back production significantly in recent months.
" "
Charlotte Pho
TAG: