World News in Brief: August 8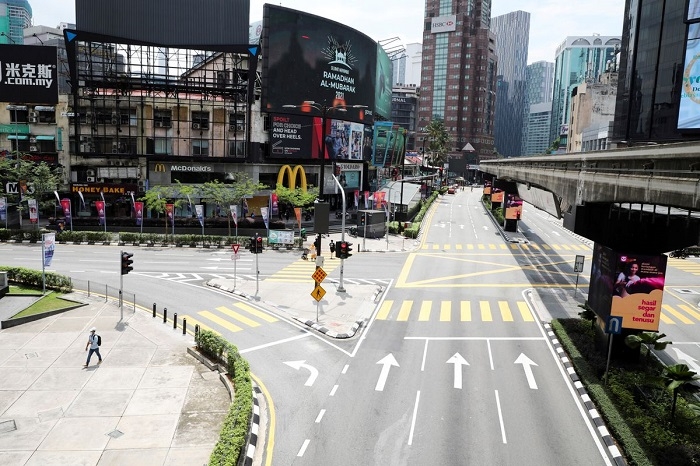 Malaysia will relax some COVID-19 restrictions for fully vaccinated people in eight states that have met criteria such as reduced case numbers and higher vaccination rates, Prime Minister Muhyiddin Yassin said on Sunday. (File photo: Reuters)   
President Joe Biden and First Lady Jill Biden applauded U.S. Olympic athletes on Saturday for showing courage under pressure and uniting the country, a day after inviting them to the White House following the Tokyo Games.
* Rising support has drawn Germany's Social Democrats level with the Greens and suggests their popular chancellor candidate could lead a three-way coalition government after a Sept. 26 federal election, an opinion poll showed on Sunday.
* A ship carrying 257 migrants docked in the Italian port of Trapani on Saturday almost a week after rescuing the people from international waters off Tunisia.
* China reported 96 new cases of COVID-19 on the mainland for Aug. 7, down from 107 cases a day earlier, the country's health authority said on Sunday. The latest clusters were mainly driven by the highly transmissible Delta variant, officials said.
* India reported 39,070 new cases of the coronavirus in the last 24 hours, the federal health ministry said on Sunday, taking its tally to 31.93 million cases. Deaths rose by 491, taking total fatalities to 427,862.
* Brazil had 43,033 new cases of the novel coronavirus reported in the past 24 hours, and 990 deaths from COVID-19, the Health Ministry said on Saturday.
* Russia reported 22,866 new COVID-19 cases on Sunday, including 2,761 in Moscow, taking the national tally to 6,447,750 since the pandemic began.
* The Philippines' health ministry recorded on Sunday 9,671 new coronavirus cases and 287 additional deaths, the biggest single-day spike in the country's death toll since April 9.
* The number of confirmed coronavirus cases in Germany increased by 3,127 to 3,790,766, data from the Robert Koch Institute (RKI) for infectious diseases showed on Sunday. The reported death toll rose by 4 to 91,782, the tally showed.
* Australia's three most populous states of New South Wales, Victoria and Queensland reported a total of 282 COVID-19 new locally acquired infections on Sunday, with authorities struggling to quell outbreaks of the Delta variant.
* A US$1 trillion infrastructure package that is a top priority for U.S. President Joe Biden overcame a key procedural hurdle in the Senate on Saturday, a victory for the White House and the bipartisan group of senators who spent months negotiating it.
* Mexico registered 20,018 new confirmed cases of COVID-19 and 515 additional fatalities, bringing the country's totals to 2,964,244 infections and 244,248 deaths, according to health ministry data released on Saturday.
* Italy reported 22 coronavirus-related deaths on Saturday, compared with 24 the day before, while the daily tally of new infections rose to 6,902 from 6,599.
* Saudi Arabian state oil producer Aramco reported a near four-fold rise in second-quarter net profit on Sunday, beating expectations and boosted by higher oil prices and a recovery in oil demand.
* The United Arab Emirates supports the Tunisian state and decisions by President Kais Saied, an advisor to the UAE president said on Saturday after meeting with Saied.
* At least 30 South Sudanese soldiers were killed and 13 injured in clashes between forces loyal to Vice President Riek Machar and a splinter group, Machar's party spokesman said in a statement on Saturday.
Reuters
TAG: