Top Most Popular Korean Idols in China
Aiman Index ranking has released its list for the Most Popular Korean Idols who are immensely popular in China in June 2021.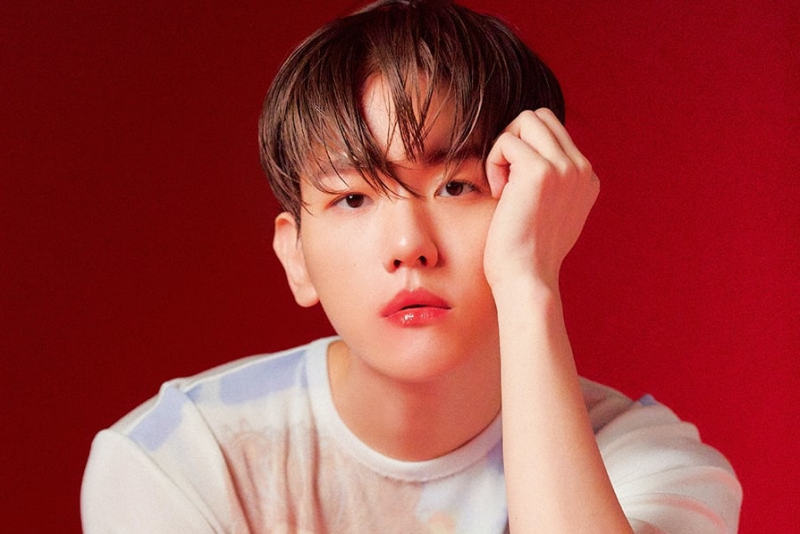 Photo: Thanh Nien
EXO's Baekhyun
Baekhyun is a budding South Korean singer and actor. Byun Baek-hyun was born on May 6, 1992, in Bucheon, Gyeonggi Province, South Korea, according to The Famous People. His hit singles include 'My Turn to Cry' (2014), 'Like Rain, Like Music' (2015), and 'Take You Home' (2017).
He studied at 'Jungwon High School' in Bucheon and was the lead singer of the band 'Honsusangtae.' The band won a local music festival during his school days. Later, he was discovered by 'SM Entertainment' and became the lead singer of 'Exo' after an audition.
By 2014, he became a regular host of the 'SBS' show 'Inkigayo,' along with his 'Exo' partner Suho. By the end of the year, he quit the show to concentrate on his band. In July 2014, he made his musical theater debut with his portrayal of 'Don Lockwood' in the South Korean version of the musical 'Singin' in the Rain,' produced by 'SM Culture & Contents.' In April 2015, he released his debut solo single, 'Beautiful,' as the soundtrack of the web-drama series 'Exo Next Door.' It became the first song from a web drama to top the digital charts.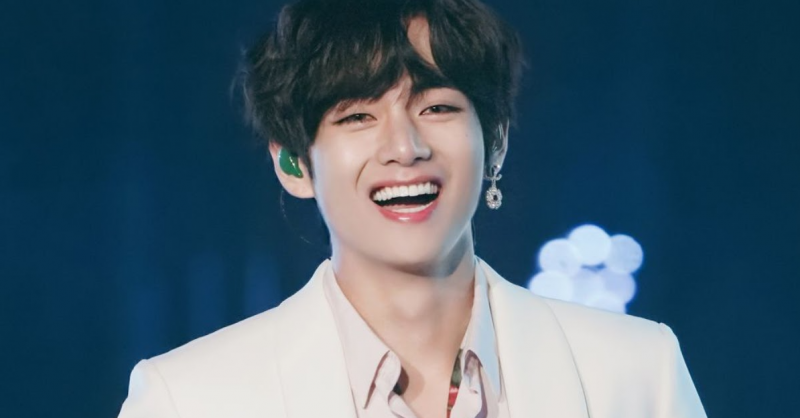 Photo: Gossip Chimp
BTS's V
Kim Tae-hyung, better known by his stage name V, is a South Korean singer-songwriter, record producer, and actor under Big Hit Music. He is a vocalist, a dancer, and a visual of BTS, according to BTS Fandom.
V was born on December 30, 1995, in Daegu, South Korea, and grew up in Geochang County. V first aspired to be a professional singer in elementary school and eventually began taking saxophone lessons in early middle school as a means of pursuing a career. V initially became a trainee for Big Hit Entertainment after passing an audition in Daegu.
On June 13, 2013, he made his debut as a member of BTS on Mnet's M Countdown with the track "No More Dream" from their debut single album, 2 Cool 4 Skool. As a solo artist, he has released three self-produced songs: "Scenery", "Winter Bear" and "Sweet Night". He made his acting debut in 2016 with the drama Hwarang: The Poet Warrior Youth.
V possesses a baritone singing voice that has received a generally positive critical reception, with particular praise for his vocal range and "husky" tone. He gained wider vocal recognition for his performance of his solo song "Stigma" and was praised for his falsettos that showed off his vocal range and unique musicality.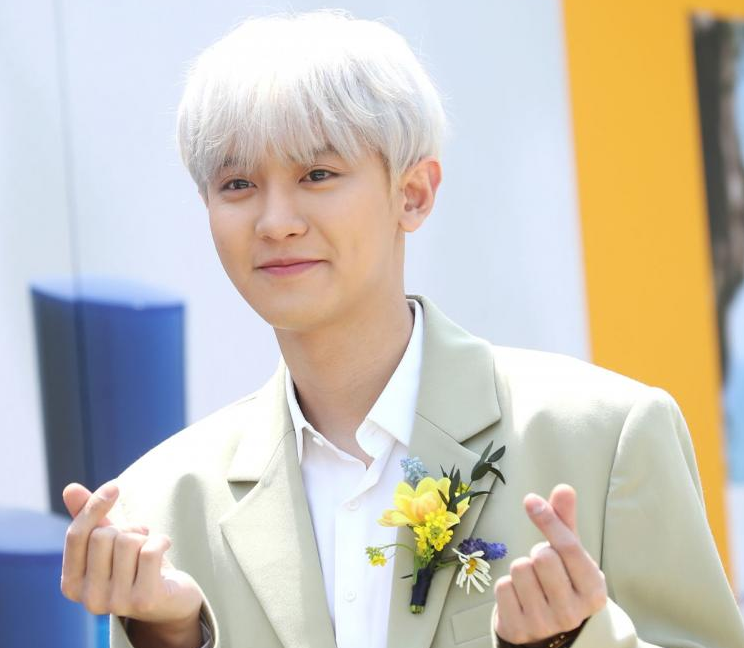 Photo: All Kpop
EXO's Chanyeol
Park Chanyeol, popularly known as Chanyeol, is a South Korean singer, rapper, and actor. Over the years, he has also gained popularity as a songwriter, according to The Famous People.
Chanyeol was born in the capital city of South Korea, Seoul on November 27, 1992. In 2008, Chanyeol contested in the 'Smart Model Contest', sponsored by SM Entertainment, and secured the second position. Thereafter, he joined the in-house academy of SM Entertainment as a trainee.
After making his debut in the year 2012, Chanyeol has so far bagged several awards and nominations. Some of his famous songs include 'If We Love Again', 'Let Me Love You' and 'Don't Make Money'. As an actor, Chanyeol has performed in many TV series and in a couple of films. Some of the TV series that he was part of include 'To The Beautiful You', 'Exo Next Door' and 'Royal Villa.'
Chanyeol joined the all-boys music group 'EXO' and its sub-unit 'EXO-K' and later became the lead rapper of the group. Chanyeol has had a prolific and successful career. He has had collaborations with other celebrities, soundtrack appearances, songwriting credits, and music video appearances.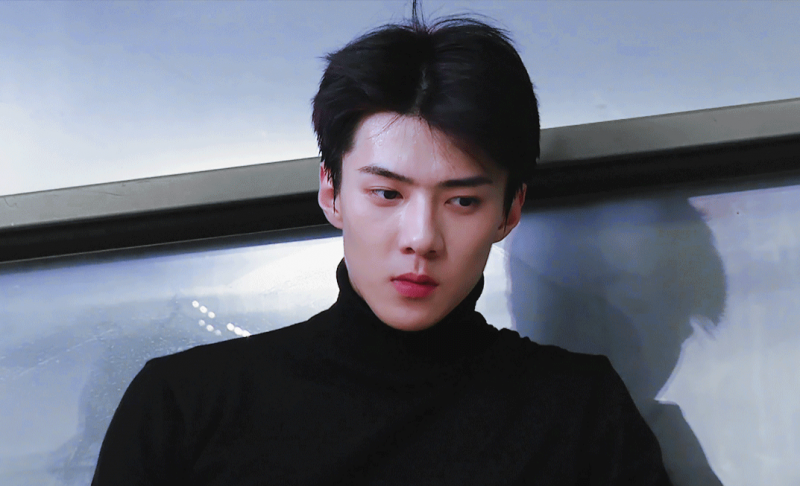 Photo: Saostar
EXO's Sehun
Oh Se-hun, better known as simply Sehun, was born on April 12, 1994, in Seoul, South Korea, according to Exo Fandom.
Sehun was scouted by a casting agent on the streets when he was twelve and was finally cast into S.M. Entertainment in 2008, after going through four auditions in two years. On January 10, 2012, he was introduced as the fifth member of Exo. Apart from his group's activities, Oh has also starred in various television dramas and films such as Secret Queen Makers (2018) and Dokgo Rewind (2018). He has been a cast member of Busted! since 2018.
In February 2016, Oh received a Weibo Star Award as voted by users of the Chinese social networking site Sina Weibo at the 5th Gaon Chart K-Pop Awards. In 2018, Oh became the second South Korean male idol after G-Dragon to be featured on the cover of Vogue Korea for its 22nd anniversary. It became the best-selling issue since the magazine's inception in 1996.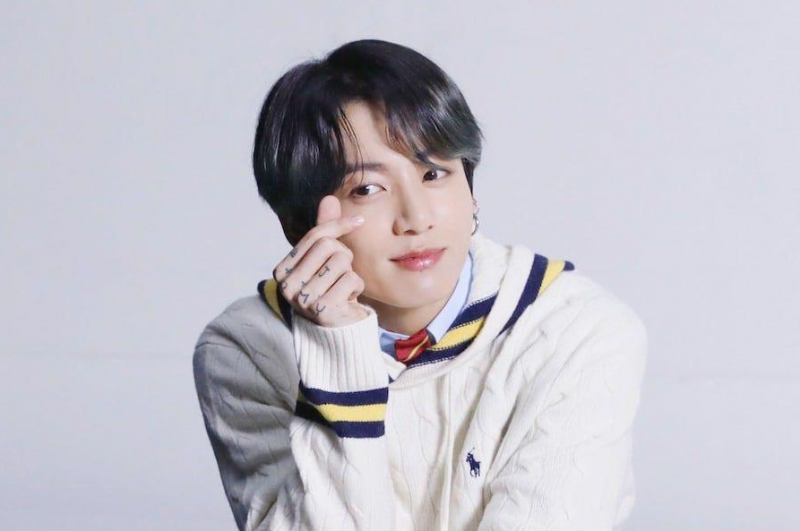 Photo: Soompi
BTS's Jungkook
Jeon Jung-kook (born September 1, 1997), better known as Jungkook, is a South Korean singer and songwriter. He is the youngest member of and vocalist in the South Korean boy band BTS.
In 2011, Jungkook auditioned for the South Korean talent show Superstar K during its auditions in Daegu. Though he was not selected, he received casting offers from seven entertainment companies. He eventually chose to become a trainee under Big Hit Entertainment after seeing RM, now his fellow band member and leader in BTS.
On June 12, 2013, Jungkook made his debut as a member of BTS with the release of the single 2 Cool 4 Skool. Under BTS, he has sung three solo songs; the first, pop track "Begin" from the 2016 album Wings, told his story of moving to Seoul at a young age to become an idol and expresses his gratitude towards his fellow members for taking care of him during that time.
In a 2019 survey conducted by Gallup Korea, Jungkook ranked as the third most-loved celebrity of the year in South Korea. He debuted on the list in 2016 at 20th, then ranked 17th in 2017, and then 8th in 2018. In 2018, Jungkook placed first for 10 weeks in a row for the magazine Hi China, under the most beloved celebrities list in China.
Aiman Commercial Index, China's most renowned commercial value analysis platform, looks into an individual idol's fandom power, their overall social media mentions, the actions of their respective fanbase, and overall how well they are known in the country.
The AiMan Commercial Index updates its ranking weekly while sharing who the most popular celebrities are for the month by the end of said, according to Kpop Hit.
Valerie Mai
TAG: