Russian COVID-19 vaccine rollout starts in India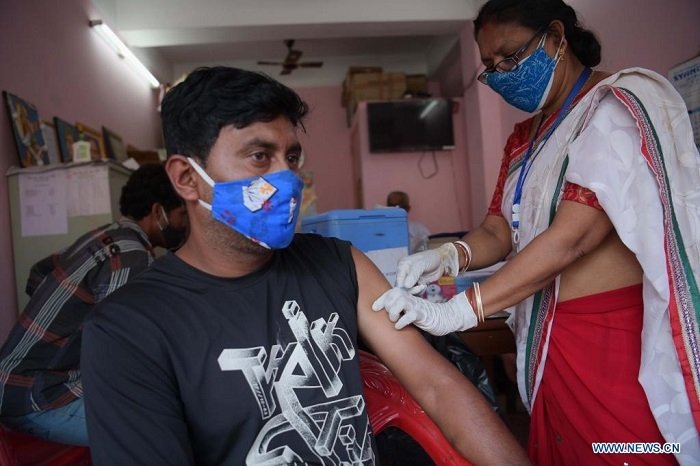 A health worker administers a dose of COVID-19 vaccine to an electric rickshaw driver in Agartala, the capital city of India's northeastern state of Tripura, May 14, 2021. (Photo: Xinhua)   
India's Dr Reddy's Laboratories has launched the Russia's Sputnik COVID-19 vaccine on Friday by administering the first dose to a patient in the South Eastern city of Hyderabad, according to a corporate filing with the Bombay Stock Exchange.
The vaccine is priced at US$12.9 plus 5 percent tax and the first consignment of imported doses of Sputnik V vaccine was received by the Indian company on May 1 and the drug regulator's clearance was received on Thursday.
India has been in the midst of a second wave of COVID-19 and has over 3.7 million active cases with 262,317 deaths reported as of Friday.
In the coming months, more consignments of vaccines would be imported till the Sputnik vaccine is locally manufactured in India as the company is working closely with its six manufacturing partners in India to fulfil regulatory requirements and ensure smooth and timely supply, the statement said.
Xinhua
TAG: