China US relations come to a new crossroads as window of hope is opening says Beijing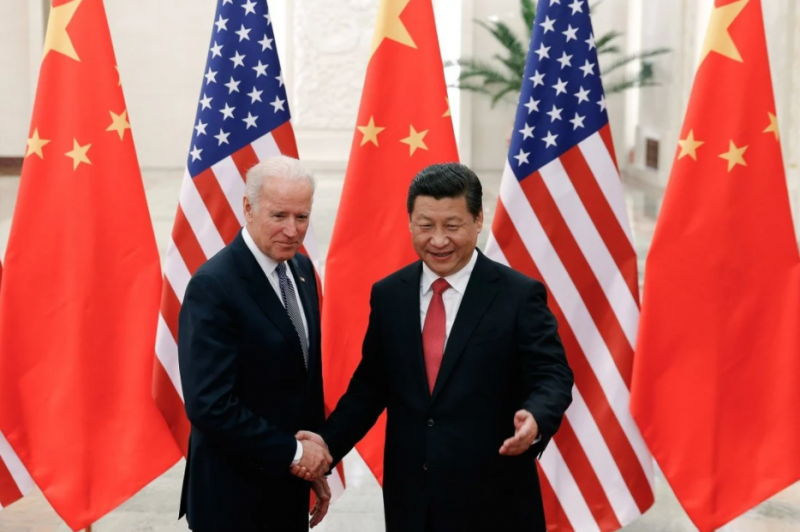 Photo: South China Morning Post
Time of difficulties and blockages
Relations between the two countries have deteriorated sharply amid growing economic and technological decoupling; clashes over Taiwan, the South China Sea, Hong Kong, and Xinjiang; and rows over issues such as the origins of the coronavirus and US sanctions on Huawei.
In its latest move, the US blacklisted dozens of Chinese companies it said had ties to the military, according to Al Jazeera. Noting that China-U.S. relations "have run into unprecedented difficulties" in recent years, Wang said some American politicians "see China as the so-called biggest threat" and have made their China policy based on "serious misconceptions."
"What has happened proves that the US' attempt to suppress China and start a new Cold War has not just seriously harmed the interests of the two peoples, but also caused severe disruptions to the world. Such a policy will find no support and is doomed to fail", CGTN quoted the official.
Politicians in the United States have accused China of covering up the outbreak of COVID-19 during its early stages, delaying its response and allowing the disease to spread much further and faster.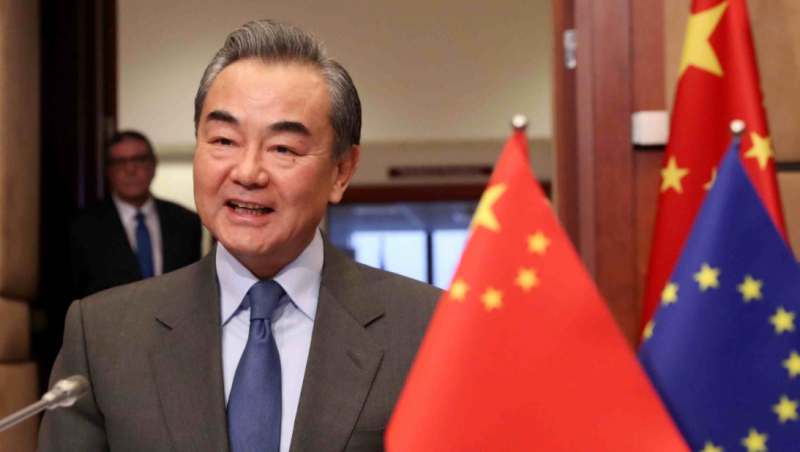 Photo: CGTN
China offers an olive branch
In a wide-ranging interview with state news agency Xinhua published on Saturday, he urged the Biden administration to adopt a sensible approach and restart engagement with China to get bilateral ties back on track despite "unprecedented difficulties".
"China-US relations have come to a new crossroads, and a new window of hope is opening," Wang said. "We hope that the next US administration will return to a sensible approach, resume dialogue with China, restore normalcy to the bilateral relations and restart cooperation."
Wang and other Chinese officials have appealed for a fresh start on several occasions after President Xi Jinping congratulated Joe Biden on his victory in late November.
Wang suggested the two sides should still be able to resolve their differences through dialogue "as long as the United States can draw lessons from the past and work with China". He said: "This will allow the two major countries to establish a model of coexistence that benefits both countries and the world, and open up new development prospects in line with the trend of history", South China Morning Post cited.
The two sides finally agreed an investment deal last month after years of negotiations – a development that prompted Wang to call for Brussels to work with China to tackle global challenges instead of "serving bloc politics".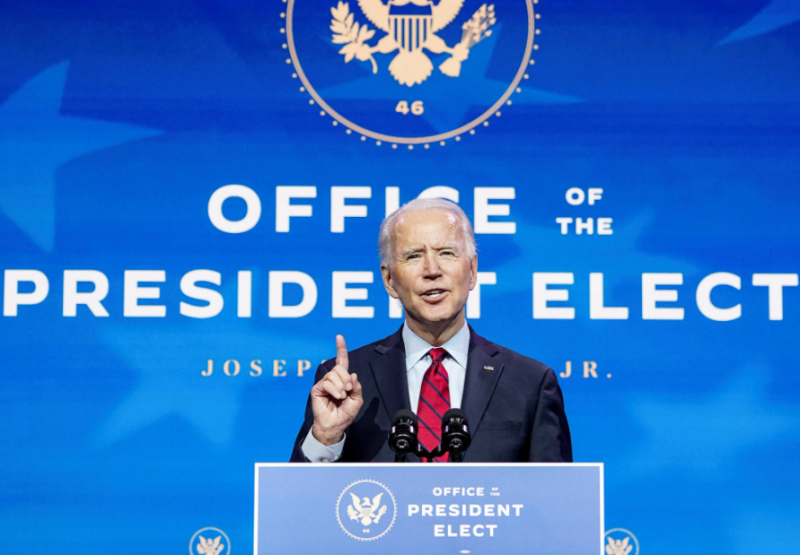 Photo: NYT
The hope is on Biden
The election of Joe Biden as U.S. President has been widely expected to improve relations between Washington and Beijing after four years of escalating tensions under the administration of Donald Trump. Last month, Wang said he hoped the election of Biden would allow U.S. China policy to "return to objectivity and rationality."
Wang did not mention Trump or Biden by name, but he urged the United States to "respect the social system and development path" chosen by China, adding that if Washington "learns lessons," the conflicts between the two sides could be resolved. "We know some people in the United States are apprehensive about China's rapid development, but the most sustainable leadership is to constantly move forward yourself, rather than block the development of other countries," he said.
According to the Japan Times, Biden has announced no policy or concrete vision towards relations with China. President-elect Biden, who will take office on Jan. 20, has continued to criticize China for its "abuses" on trade and other issues.
However, Biden's pick for national security adviser, Jake Sullivan, in a co-authored essay in the journal Foreign Affairs, argued for "managed coexistence" with China, saying it is a "formidable competitor" but also "an essential U.S. partner." Biden's pick for secretary of state, Anthony Blinken, said in July that a Biden administration would seek to make the U.S. more competitive, values-centered and "re-engage China and work with China" from a position of strength.
TAG: