5 BEST Canon Video Recorders
Brief introduction
Canon has been a famous brand from Japan since 1933. So far, this Japanese brand has made a name for itself and gained exposure around the world. Therefore, when it comes to video recorders, Canon is among the best options.
Canon offers a number of video recorders series aiming to target different types of customers. Thus, its prices vary from affordable ones to high-end ones. 
Criteria for selecting a Canon's video recorder
Selecting isn't challenging for experts or record freaks. However, it gets quite tough to opt for a suitable one for newbies. Thus, that's why we have this list that will make your life a lot easier
Size: You should go for video recorders which are flexible, light enough so that they are easy to move when you bring them along for trips, vacations, holidays,... In contrast, for experts or heavy users, video recorders with bigger screens and added features should be ideal options.
Aperture (f): When selecting, you should prioritize those with decent apertures for better quality of both recording and taking photos. 
Resolution: The resolution will define the quality of images and videos. The better the resolution your video recorders have, the better videos you get.
Digital sensor and lens: These are two factors that need considering the most when buying a new video recorder because they determine the videos' quality you will get.
Shake reduction: Rarely can we realize whether our recordings are shaked or not. Only by looking at the final products can you tell the difference. Therefore, you should go for recorders armed with decent shake reduction.
BEST Canon video recorders
Canon XA35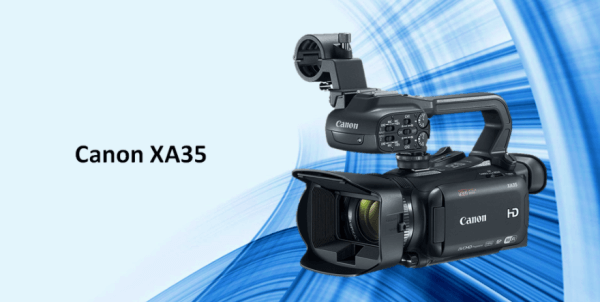 Canon XA35 is a professional and portable recorder with full HD resolution. This product allows users to make off site recordings like news, reports, outside shots,... Also, it enables users to livestream. Canon XA 35 is armed with HD CMOS PRO sensor, thus it can record even in light shortage conditions.
Moreover, there are two new features added: Wide DR and Highlight Priority which allow wider recording range. Recorded videos are not compressed and data can be transmitted to other devices for sound and video recording. In addition, this product can connect to GPS units to tag recording locations. 
Price: around 1.500$
Canon XA55

 Canon XA55 is designed for professional recording, news broadcasting, reporting and big events. It is equipped with a CMOS 1.0" sensor which can afford high-grade images and videos. 
It is the first product in the XA Generation to use DIGIC DV 6 image processors and 15x optical zoom lens (compatible with 4K resolution), which optimize recording quality. Canon XA55  is added Dual Pixel CMOS AF technology and its touch screen enabling automatic focus and subject focus. 
Price: around 2.800$
Canon XF405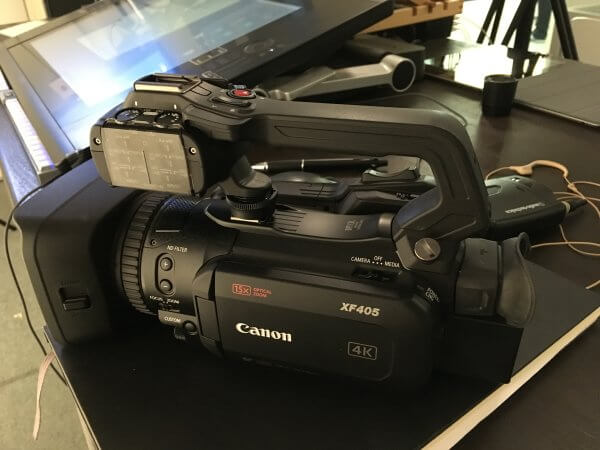 Canon XF405 is a portable camcorder which can offer UHD 4K recording thanks to the CMOS 1" sensor. It has two sound inputs XLR enabling documentaries and big events recording; broadcasting.
Canon XF$405 uses 15x optical zoom lens together with 9 aperture blades affording more natural light. 2 image processors. Dual Pixel AutoFocus (DPAF) technology, 2 DIGIC DV 6 image processors, Wide DR Gamma feature together allow high quality records and clear sounds.
Regarding sound, Canon XF405 is equipped with 4 audio channels with automatic and manual modes, 2 XLR inputs. With the aid of wifi, functions can be controlled easily by remote control WL-D69.
Price: around 3.180$
Canon EOS C200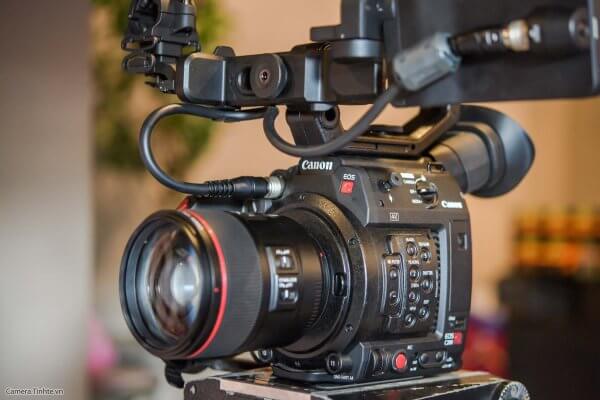 Canon EOS C200 is equipped with LCD 4 panel, AF Dual Pixel technology and CMOS Super 35mm sensors. It is favoured due because it offers premium recording, broadcasting, reporting news,...
An EF lens is attached to Canon EOS C200, which is compatible with the EF CN-E zoom lens series. Canon EOS C200 has sensor systems and Dual DIGIC DV 6 image processors enabling DCI 4K recording.
Price: around 5.500$
Canon EOS C300 Mark II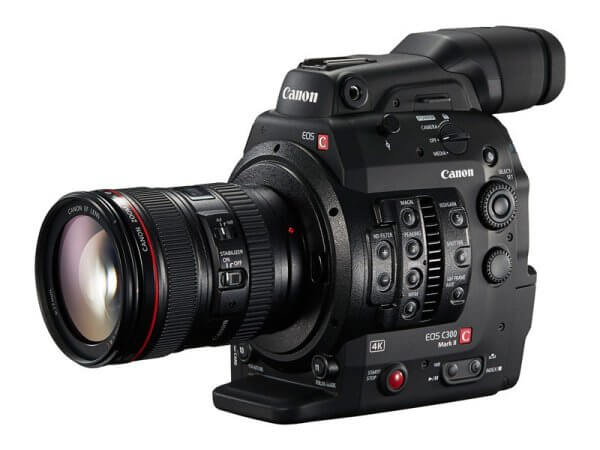 Canon EOS C300 Mark II has received a large amount of great praise. CMOS Super 35mm sensor affords rapid automatic focus and higher accuracy. 
DIGIC DV 5 processor together with Super 35mm sensor offer vivid images. Also, Canon EOS C300 Mark II enables users to record DCI 4K videos and store videos on CFast 2.0 cards which offers flexible exports. Moreover, it has 3G-SDI outputs, timecode I/O and BNCs genlock inputs for better data exchange.
Price: around 8.000$
TAG:
Demo