Elephants in Buon Don officially stop carrying tourists after controversy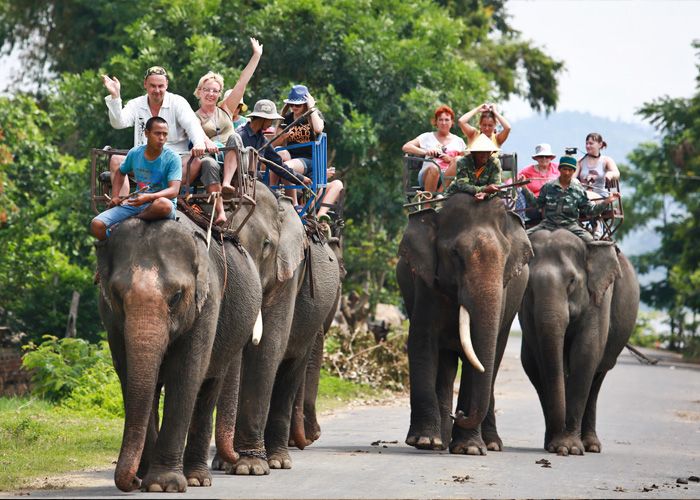 8
The herd of 6 domestic elephants at the Buon Don Suspension Bridge Tourist Center (Dak Lak) was officially liberated from carrying tourists from February 10.
Information from Dak Lak 2-9 Import-Export One Member Company Limited said that this unit has just issued a document to relevant units with the content of officially ending elephant riding at Buon Don Suspension Bridge Tourist Center.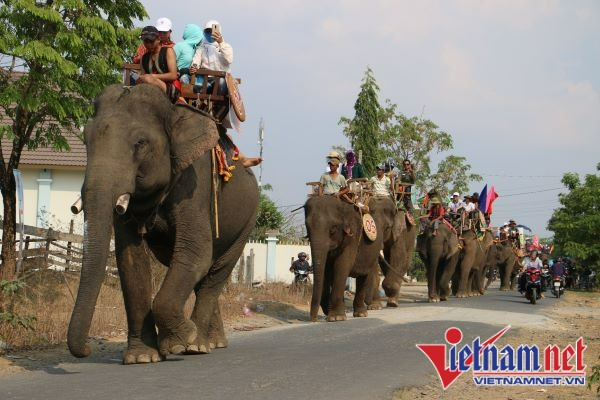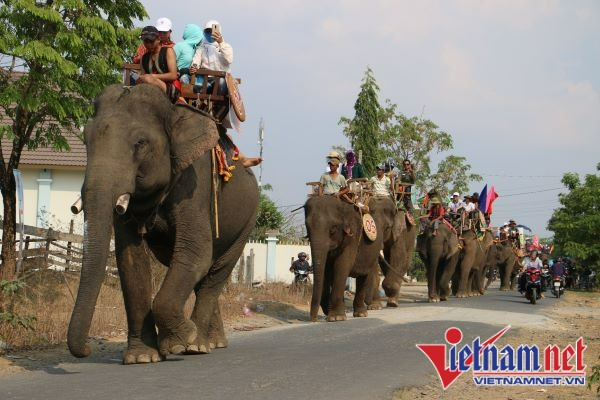 The domestic elephants officially stopped carrying visitors from February 10, 2023
According to this unit, the elephant riding activity will be replaced by new tourism products imbued with local culture, associated with the unique ecosystem of "Buon Don Island Village" and linking the community for mutual development.
Thus, after a very long time of hard work, the domestic elephants in Buon Don district have completed their mission of serving tourists who come to Buon Don district.
Recently, there has been a lot of controversy about the story of whether to let the Buon Don elephant ride tourism service or not. Around this story, most of the comments are in favor of ending elephant tourism.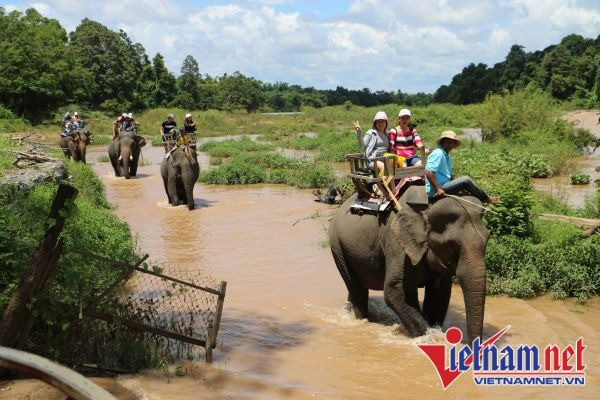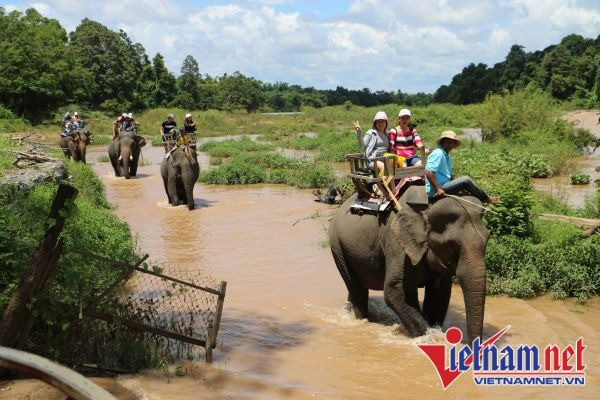 According to Ms. Bui Thi Cam Tien (resident in Buon Ma Thuot city), she strongly supports the cessation of elephant riding tourism in Buon Don district, and at the same time, it is very desirable that the local government and relevant authorities invest in other tourism fields such as community tourism, forest tourism, etc. in order to promote the strengths of Buon Don district.
"Most of the domestic elephants in Buon Don district are old and in poor health, if they keep serving tourists like that, it will affect the maintenance and protection of this herd," Ms. Tien shared.
And Mr. Nguyen Trong Hai (residing in Buon Don) said that elephant riding is a tourism specialty of Buon Don, elephant riding tourism makes a great contribution to Dak Lak's tourism industry. But for now the elephants need to rest.
"Although we regret this tourism specialty, if we want our children to see the human-friendly elephant image in Buon Don district in the future, we must stop it before it is too late," Mr. Hai said.
@Vietnamnet 
TAG: