The unique trick to "hunt" white fish, only swimming straight
In Da Nang, anglers only need to bring plastic bottles, flour, and fishing line to bring back 2-3kg of fresh mullet per day.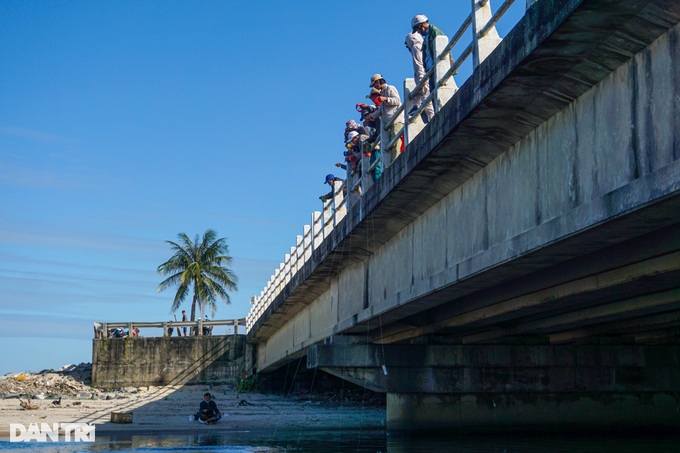 After lunch, Mr. Tran Van Phong (50 years old, living in Cam Le district) prepared the necessary tools to Phu Loc bridge (Thanh Khe district) to hunt mullet (Photo: Hoai Son).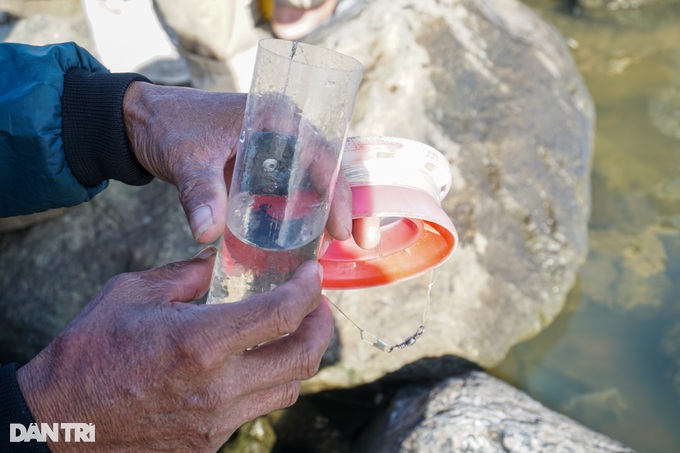 The special thing in Mr. Phong's kit is that instead of using a fishing rod and a common tongue, he only carries a plastic bottle, a bag of flour and a piece of fishing line, which is enough for an afternoon full of fish (Photo: Hoai Son).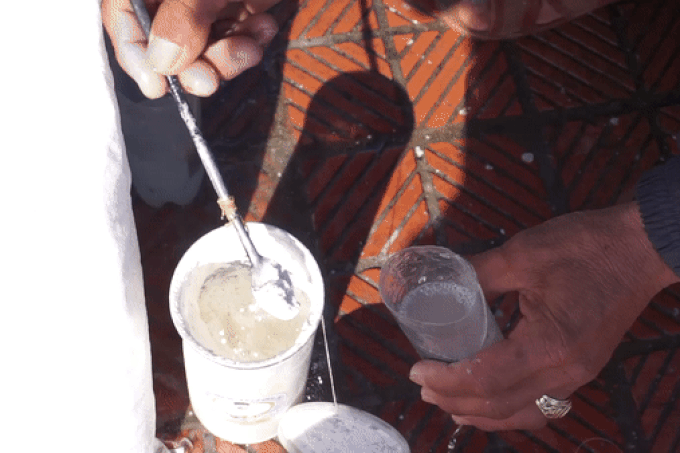 At the foot of the bridge, Mr. Phong dropped the bottle into the river to get water. Then he mixed some flour and threw the bottle back into the river (Photo: Hoai Son).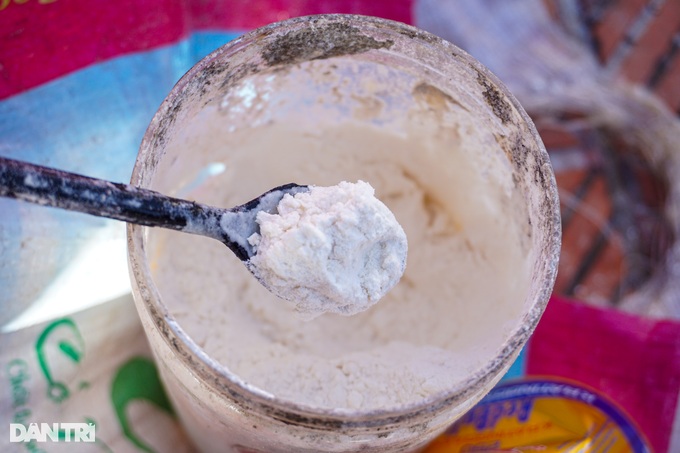 "The reason why mullet fishing doesn't use rods and tongues is because this species is very special, they don't eat fishy bait, especially wheat flour, when they hear the smell of the powder, the fish will eat right away," explained Mr. Phong (Photo: VNA) : Hoai Son).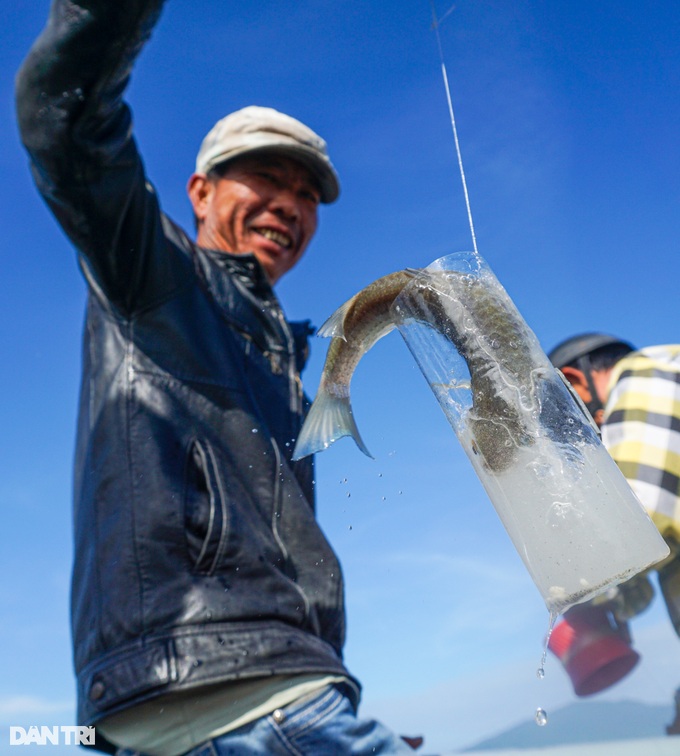 Waiting for about 5 minutes, when he felt the line move, Mr. Phong shouted loudly: "The fish is in, this one is big"!. At this time, he quickly pulled the bottle up and inside was a mullet wagging its tail with water (Photo: Hoai Son).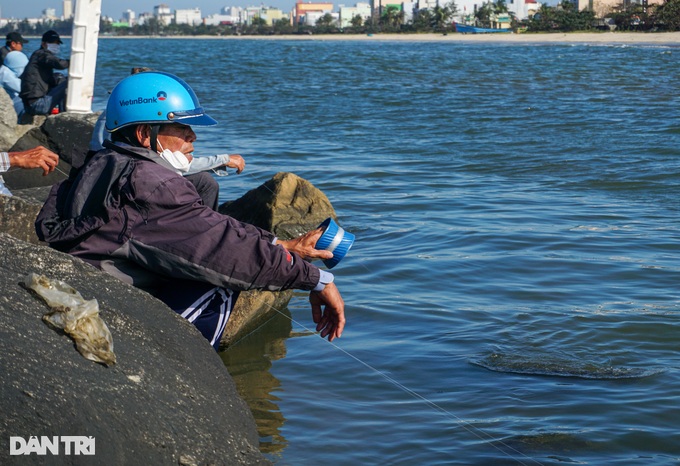 Sitting fishing at the rapids, Mr. Ngo Van Quoc (55 years old) said: "Many people have to experience to believe this fish is caught with a plastic bottle". After saying that, Mr. Quoc threw the bottle away and waited (Photo: Hoai Son).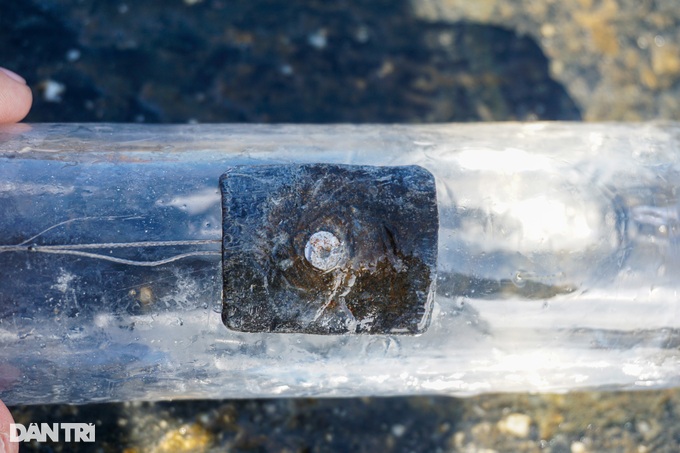 "The bottle used for fishing is also a modified type, to meet the requirements, the bottle must be heated to harden, then punched a hole for the wire and attached a piece of lead to create weight for the bottle to sink into the water." Mr. Quoc said (Photo: Hoai Son).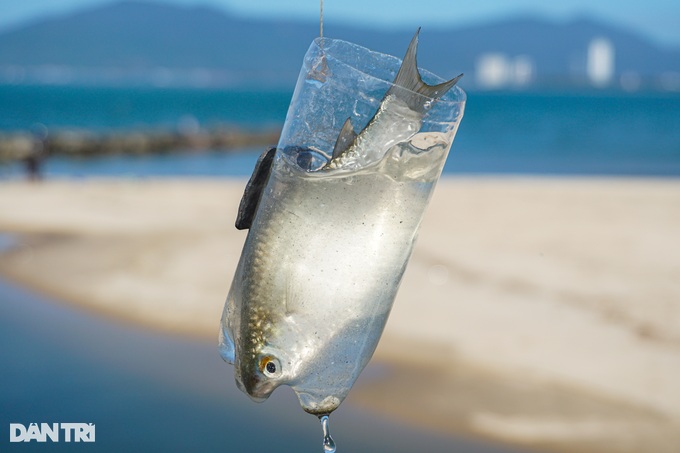 According to Mr. Quoc, unlike other fishes, mullet can only swim straight, once they get into the bottle, they just swim forward and hit straight, but can't back out. Understanding the behavior, the new anglers invented this unique way of fishing (Photo: Hoai Son).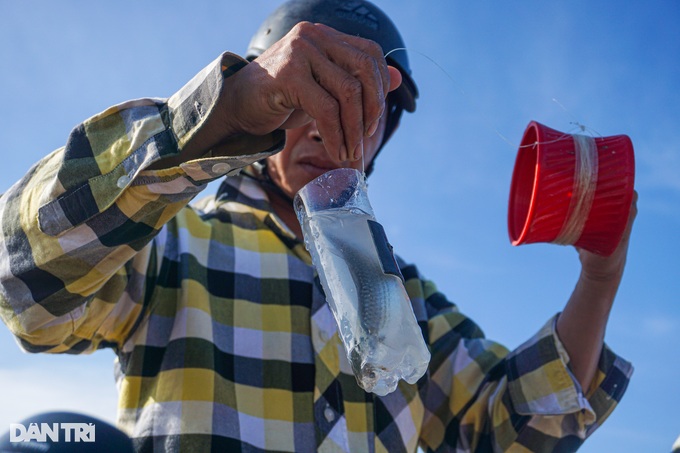 Mullet fishing season is around October to February next year. This is the time when fish upstream come to lay eggs, so many people fish. "After Tet, the fish is a bit small, but with hard work, the whole street can eat fresh fish. Today I also caught 5kg of fish," said Mr. Tran Van Tu (47 years old, residing in Lien Chieu district) (Photo: Hoai Son) .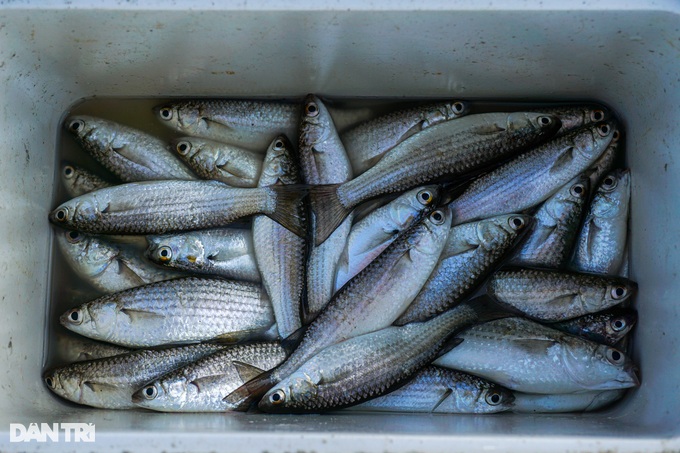 Fish after fishing is sold on the spot for 30,000 – 50,000 VND/kg ($1=24,000 VND) (Photo: Hoai Son).
According (Dan Tri)
TAG: