The popular floating duck egg shop in District 3, Ho Chi Minh City sells thousands of eggs every day
Duck eggs in the city. There is no shortage of restaurants in Ho Chi Minh City, but this place is crowded with diners because of its unique delicious taste that cannot be found anywhere else.
Located on Ban Co street, next to busy major roads in District 3, the duck egg shop, which has been around for more than 10 years now, has caused a stir among many diners because of its boiled eggs with Siamese coconut water and delicious stir-fried tamarind. . Every day, the owner revealed that she sells from 2000 to 3000 eggs, sometimes not boiled in time to sell to customers. Since this year, many TikTokers and YouTubers have come to film this shop, so the number of visitors to this small egg shop is several times higher than in previous years. There are two things that make up the "popularity" of this popular egg shop, which is the unique way of boiling eggs and self-roasting salt and pepper.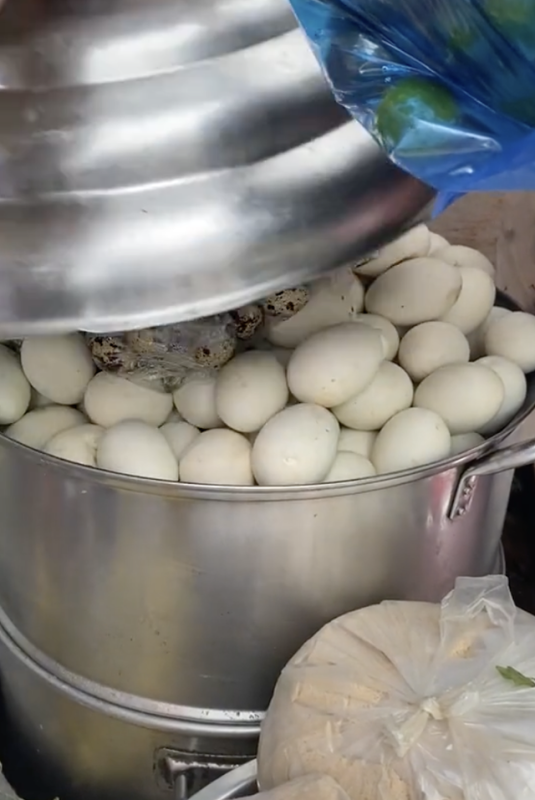 Photo: @diadiemanuong, @ghienan.hehe
The way to boil eggs here is very meticulous and meticulous, thousands of eggs are selected from ducks running in the West. When brought to the city, it will be washed thoroughly before boiling. The process of boiling eggs used by the owner named Van is all fresh coconut water, adding a little salt to make the flavor more intense. When the eggs are cooked, she will take them out and put them in a steamer with ginger again so that the eggs are always hot and have a characteristic mild flavor. Because of that, the eggs here when enjoying will feel soft because the selected part is not too young nor too old, the taste is also more fragrant than other places.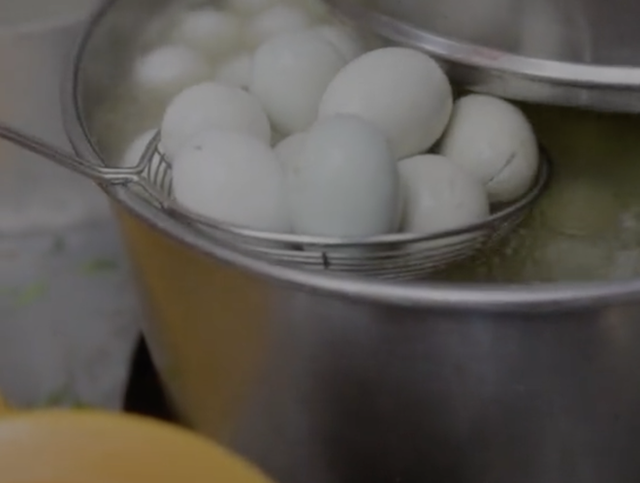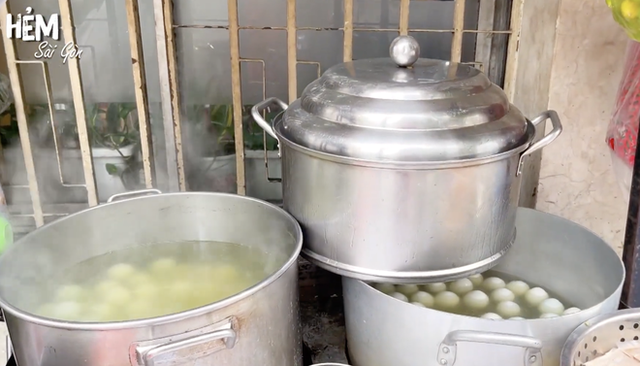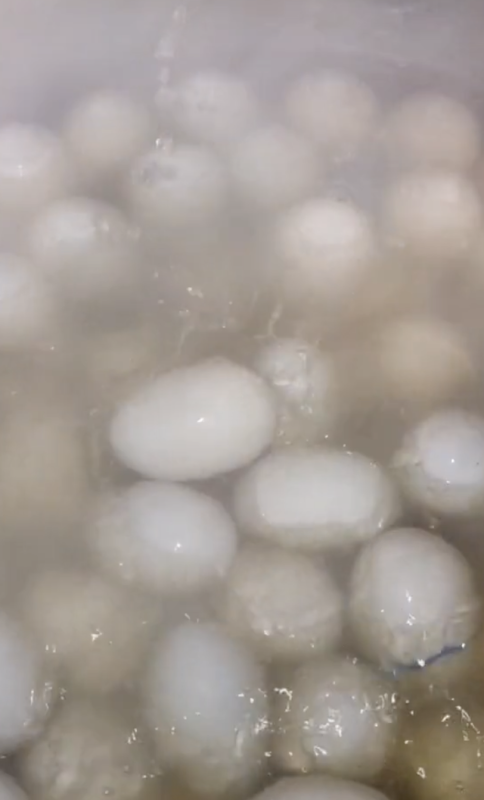 Photo: Saigon Alley, @diadiemanuong
The restaurant's familiar egg dish is a dish of duck eggs served with laksa leaves and indispensable roasted salt and pepper. Because home-made salt does not have an "industrial" taste like other shops, the salt here is orange-orange, when eaten, squeezed with fragrant lemonade and duck eggs is "standard".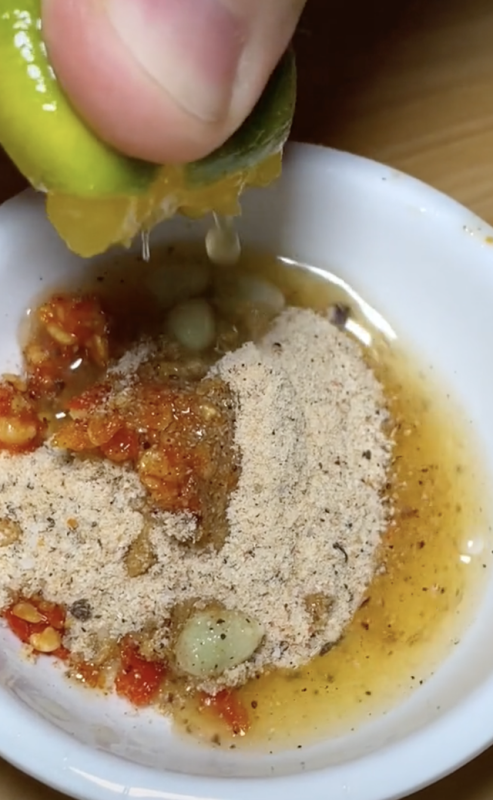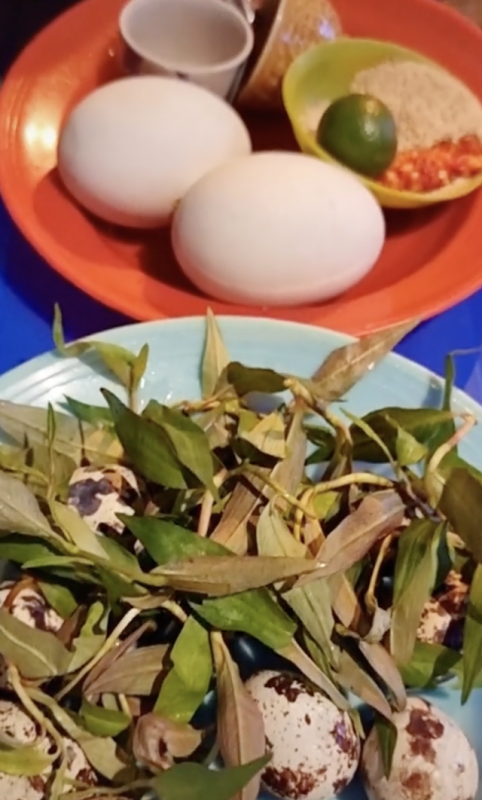 Photo: @sonrakhe, @hungbabyngo
In addition to the typical boiled duck eggs, duck eggs, fried quail eggs with tamarind here are also listed on the list of best-selling dishes at the restaurant. Young people now go everywhere like to put fat in the dish, so the plate of fried eggs with tamarind here is no exception. After stir-frying with sweet and sour tamarind juice, the owner also favorably sprinkles laksa leaves, peanuts, and a crunchy fat to add to the deliciousness of fried tamarind eggs.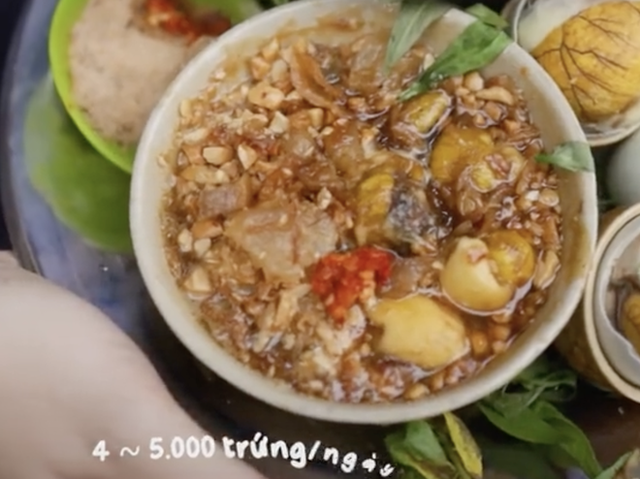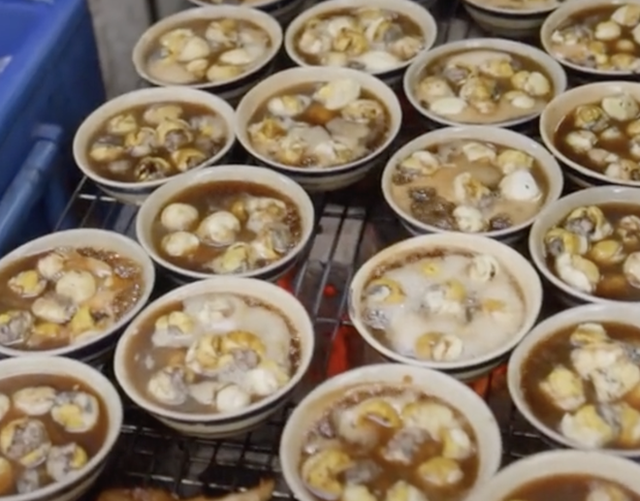 Photo: @diadiemanuong
Previously, this shop was just a small sidewalk cart on the curb of Ban Co street intersecting with Nguyen Dinh Chieu street, the place of sale was not fixed but moved and moved every day. Now the business is quite good and known by more people, so the owner Van decided to rent a house nearby to trade eggs. Customers are also arranged to have more spacious and comfortable seats, rather than having to "carry a chair" to find a seat as before. After moving into a spacious house, more and more people know about this duck nut shop, so it's only 7-8 o'clock every day and the scrambled eggs are gone, only eggs and other items are left.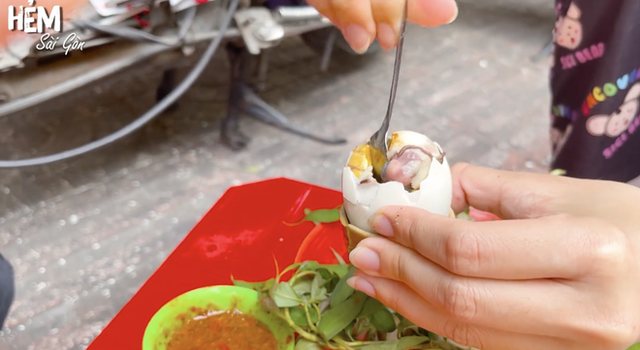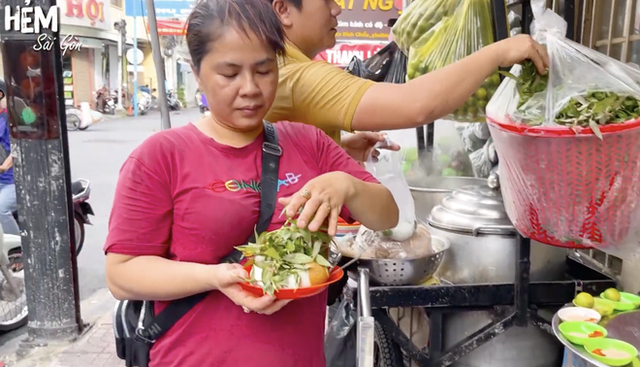 Photo: Saigon Alley
Not only attracting diners because of its hospitality and unmistakable delicious egg flavor, the egg shop also scores with diners because the prices here are also very affordable. Each boiled duck egg here costs only 7,000 VND and fried tamarind is 8,000 VND. In addition, customers often come here thanks in part to the quality because the eggs here are sold every day of the day, only boiled in the right amount each day, so there is no problem of eggs being left over to sell the next day. So sometimes the shop is also associated with the name "delicious" duck eggs because when the day is sold too expensive, people who come later will have nothing to eat, many people go a long way to the restaurant but only have to accept it. about the sentence: "There are no eggs, brothers and sisters". But even so, many people still did not show any discomfort and had to wait until the next day.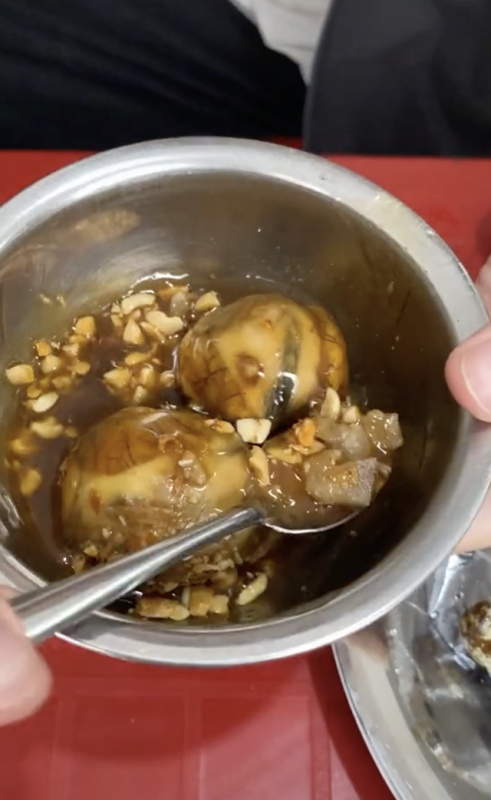 Photo: @ghienan.hehe
Because most people come to the shop because they are "addicted" to the special egg flavor that no other shop has. Once you have tried it, you will definitely want to come back a second time because of the special taste of the food here.
TAG: