Unique "bewildered banyan tree" nearly 1,000 years old on Son Tra peninsula
With an age of nearly 1,000 years, the banyan tree has the same shape as a wild deer and its roots curl like a giant snake on the Son Tra peninsula, attracting many tourists to visit.
&urlfix=1&adurl=https://thecrown.vinhomes.vn/?utm_source=dantri&utm_medium=display&utm_campaign=ocp3-thecrown-branding&utm_term=cpm-inimage&utm_content=kv-chung]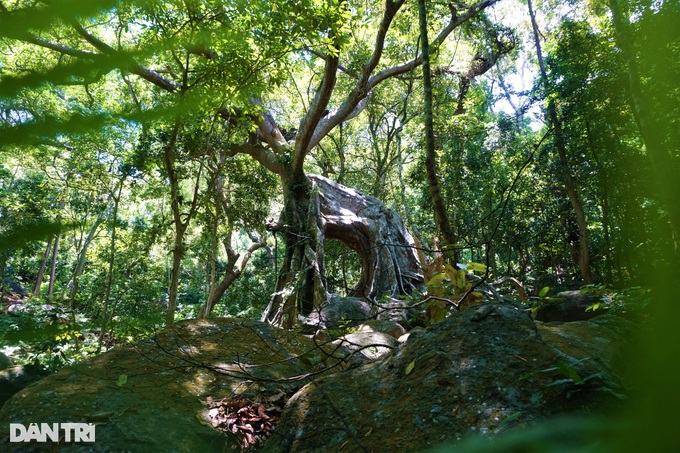 Nestled deep in a forest on the Son Tra peninsula (Da Nang), "bewildered banyan tree" or "deer banyan tree" is one of the quite interesting destinations for adventurous travelers (Photo: Hoai) Paint).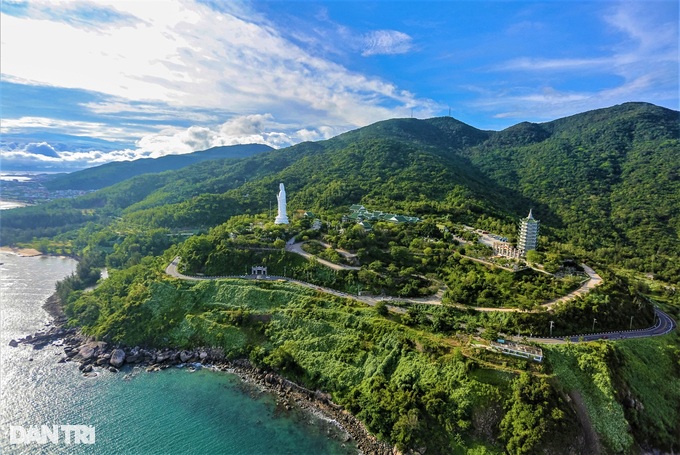 To check-in with the unique banyan tree, visitors move from Hoang Sa street to Son Tra, then turn right along the path down to the heritage banyan tree – another famous banyan tree on the Son Tra peninsula (Photo: Hoai Paint).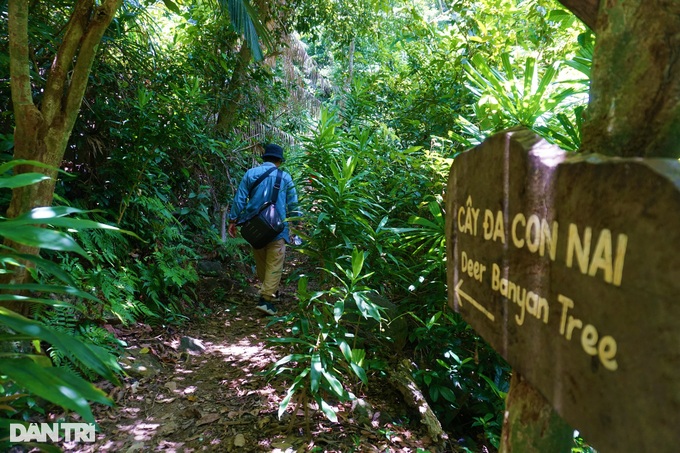 After that, visitors walk for about 1 hour, weaving under the canopy of forest trees, through streams and undulating cliffs to reach the deer banyan tree (Photo: Hoai Son).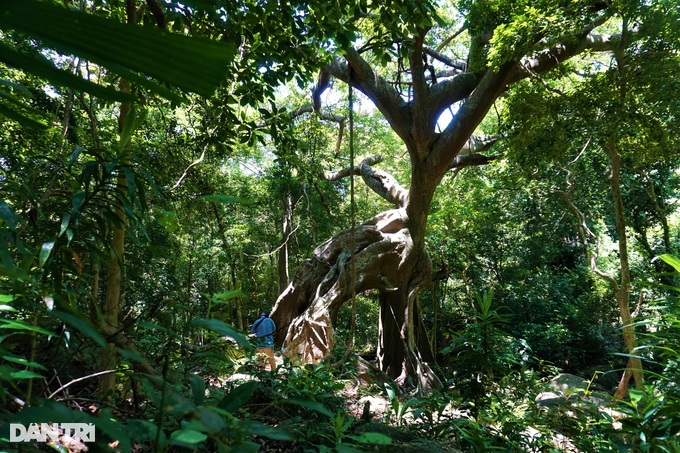 The reason it has such a special name is because the tree is shaped like a wild deer with the body split in half like two pairs of front legs, the hind legs of the deer and the canopy reaching up into the sky like a horn. Slender deer (Photo: Hoai Son).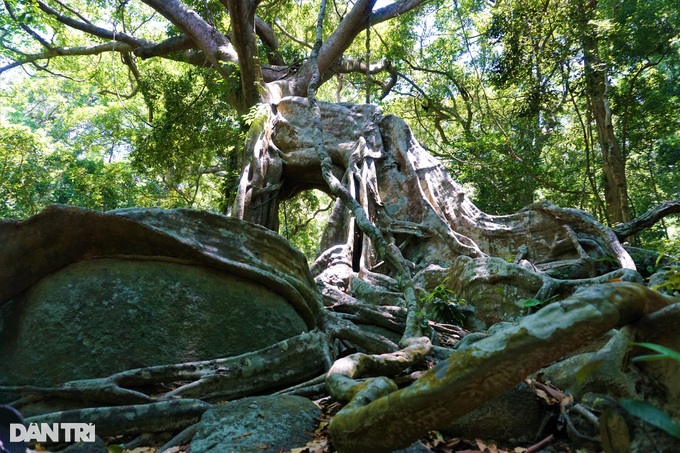 According to local people, this ancient tree is nearly 1,000 years old, the size of the trunk is estimated to have to be 10 adult arms to hug (Photo: Hoai Son).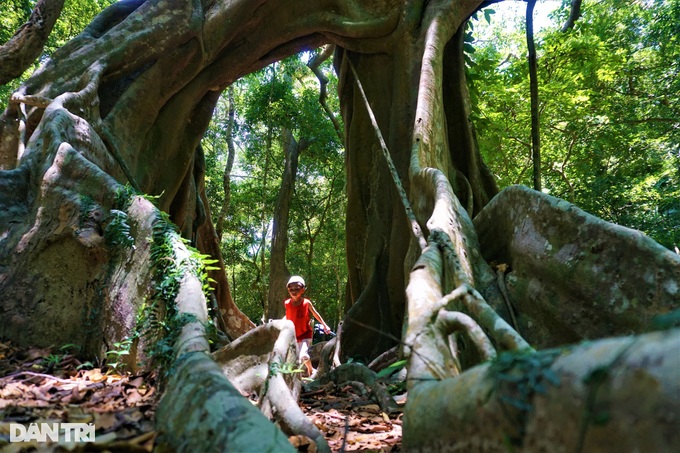 Between the two parts of the tree, there is a gap, creating a mysterious natural gate between the mountains and forests of Son Tra (Photo: Hoai Son).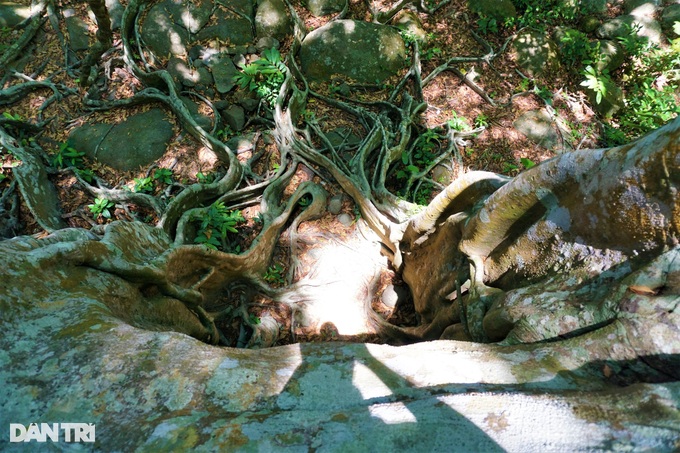 The roots of the tree curl like a giant snake, spreading to about 10m, clinging to large stones (Photo: Hoai Son).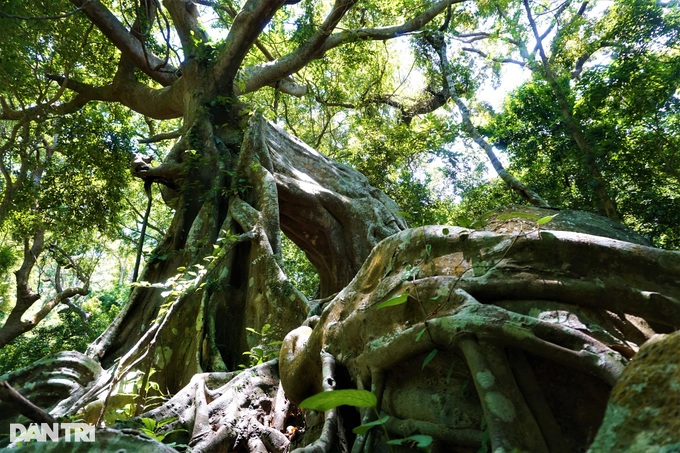 Many root segments form wall-like sections more than 0.5m high and winding. That amazing shape makes it hard for visitors to believe their eyes because of the wonder of nature (Photo: Hoai Son).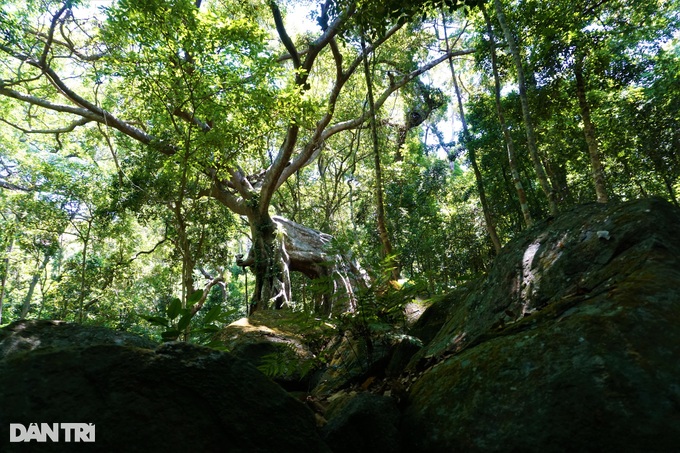 Mr. Nguyen Dong, a visitor at the deer banyan tree shared, this is the first time he has seen this ancient banyan tree. When he came here, he was really surprised by the unique beauty of the tree (Photo: Hoai Son).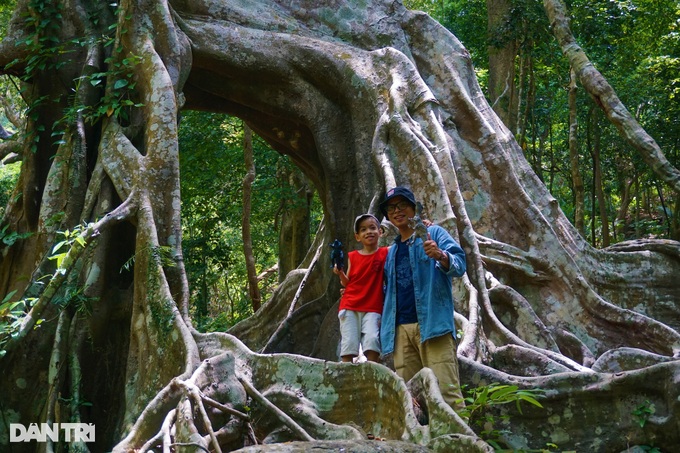 "Even though we have traveled a long distance and are tired, when we arrived here, we were very happy because our efforts were not wasted. The tree has a rare beauty, I have taken many pictures here" , Mr. Dong expressed (Photo: Hoai Son).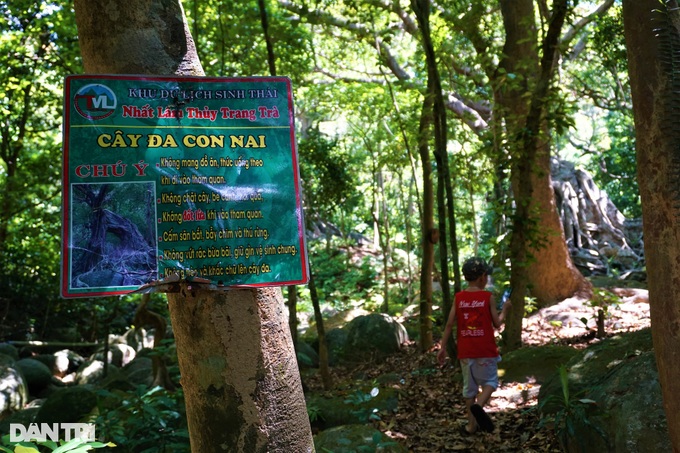 The bewildered banyan tree and the surrounding forest area are an ideal place to walk and enjoy the pristine Son Tra. However, visitors should pay attention to hygiene, do not throw garbage, cut trees, break branches, pick fruits, set fires in the forest to preserve the environment and landscape here (Photo: Hoai Son).
TAG: