There is an area in District 3, Ho Chi Minh City that is famous for goby hotpot, and "strange" is that office people love to eat at noon.
There is no need to repeat dishes that are "labeled" suitable for the office such as rice, and noodle soup, … office workers actually often eat goby hotpot – a dish that is said to take time and effort. body odor.
Compact office lunch turns into a hot pot
The unchanging habit of Vietnamese office workers is always taking a nap. Even if the company only gives 1-hour break or more than 1 hour 30 minutes, they still take advantage of a light meal to arrange a time to take a nap.
Usually, the dishes on the menu of the office world at lunchtime often go around such as rice portions, noodle soup, fried noodles, grilled meat vermicelli, etc., but rarely, a meal of vermicelli is organized together. or grilled chicken with green pepper… In general, choose dishes that neatly fill your stomach in the best time of 30 minutes, no more.
However, if you look closely, you will know that there is a part of office workers who choose not to take a nap to invest in a hearty meal.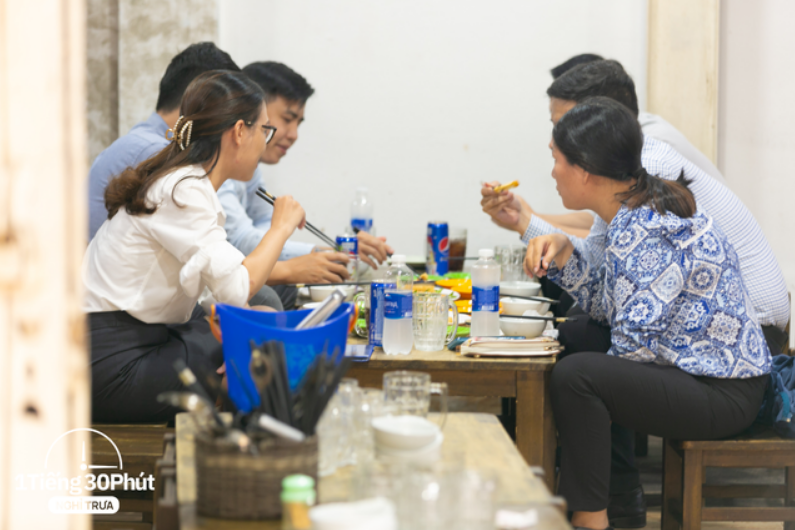 Ms. An Nguyen: "I don't know how the lunchtime trend changes, but I personally still have the habit of taking a 30-minute nap before working the afternoon shift. But many meals a week, I often put it off because I set up a hot pot association. Because it takes 30 minutes to go to the restaurant and back, but eating hot pot is also complicated because many ingredients are not cooked, so it takes twice as long as a normal meal.
Surely many people will find it strange when choosing to eat hot pot in a confusing time frame, making themselves miserable. Because other people are used to eating hot pot after hours, it makes time comfortable, but when we don't know what to eat, we're bored with lunch or we're in the mood, so we just take the car out to the sunny afternoon to make a hot pot."
But it must be corrected, it is not the office people who eat hot pot because of the holidays, at the beginning of the month, they receive a salary or on the occasion of someone's birthday. The habit of waving chopsticks in a smoky hot pot happens very often during the working week.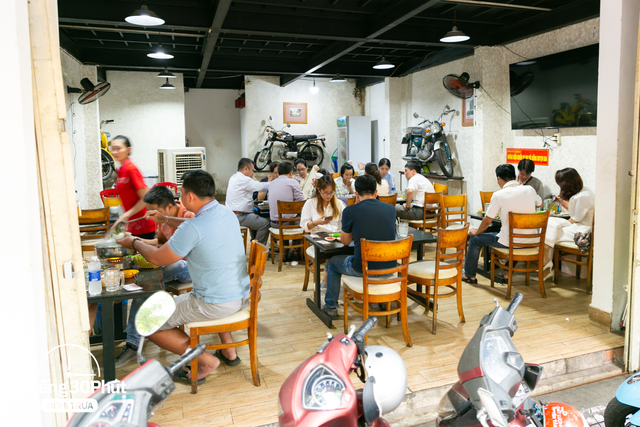 "Almost every week we have to have lunch, we eat hot pot. But now eating hot pot is very compact, unlike before. The shops are almost prepared from picking vegetables, and scooping up the broth in the pot, Come and share the meat and fish on a plate, call it immediately. But on the app, you can also order an order to eat at the office, the hotpot combo they pack very neatly, the shrimp meat is also cooked first, just pour it out. pot, dip vegetables in hot broth and eat. My colleagues and I consider eating hot pot as one of the main dishes for a normal lunch." – Ms. Thuy Tram.
Why do office people love eating goby hotpot at noon?
Accompanying the criteria of compactness, office workers who choose lunch also pay attention to their style, so when they hear about eating hot pot, of course, they have to ask about the smell. There are quite a few people who abstain from eating smelly dishes in the middle of work such as barbecue buffet, seafood, hot pot … but looking at a goby fish hotpot restaurant – Western hotpot is quite picky because of its fishy taste, "small" staging. -vin" still filled the seat.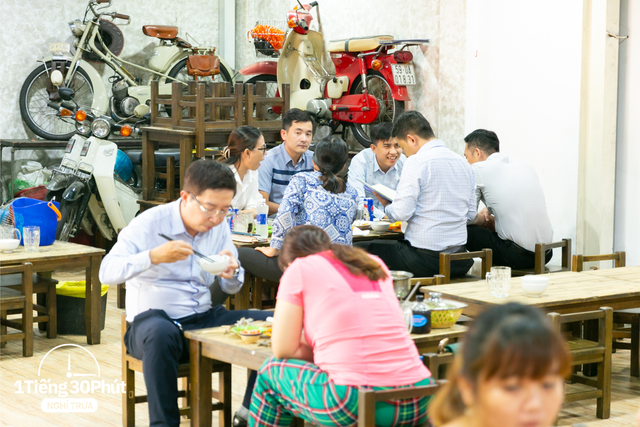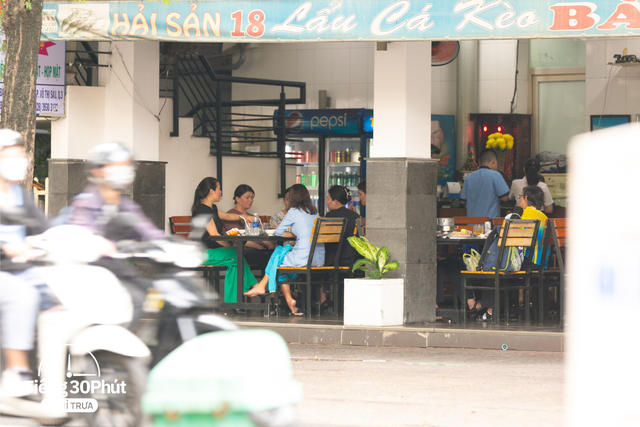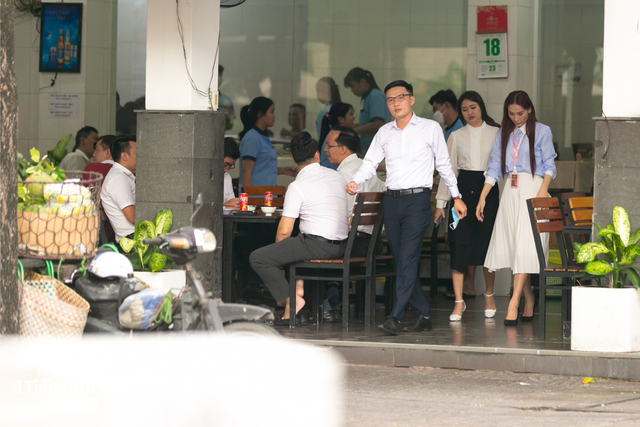 So how much attraction does goby fish hotpot have to overcome the "tidy" prejudice of the office world?
"The Western hotpot dishes are all delicious, partly because the typical vegetables are in the pot. However, the Western hotpot restaurant is not open at noon, and there is a goby hotpot restaurant near the company, so My team often invites each other to walk here to eat." – Mr. Ngoc Luan.
Ms. An Nguyen shared: "If you can eat goby hotpot, you will be addicted, the fish meat is soft, fragrant and very sweet. Goby hotpot has a quite different taste from Thai hotpot or seafood hotpot, if you are not sensitive to the smell. fishy, ​​you will find the taste of goby hotpot extremely rich, with a natural smell and bold Southern character.
Moreover, the problem of leaving a fishy smell is quite easy to solve. I ate neatly with chopsticks, washed my hands cleanly, when I returned to the office carefully, I sprayed a little perfume again, there was no smell. With the space of the shop is also quite open and wide, not to the extent that the smoke in the pots is full of smoke and clings to the clothes."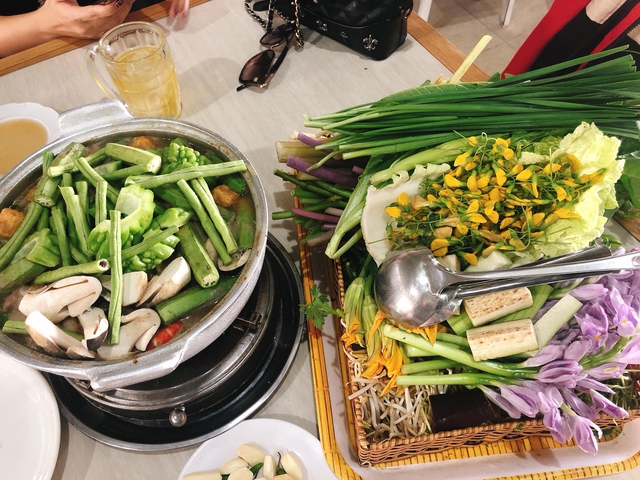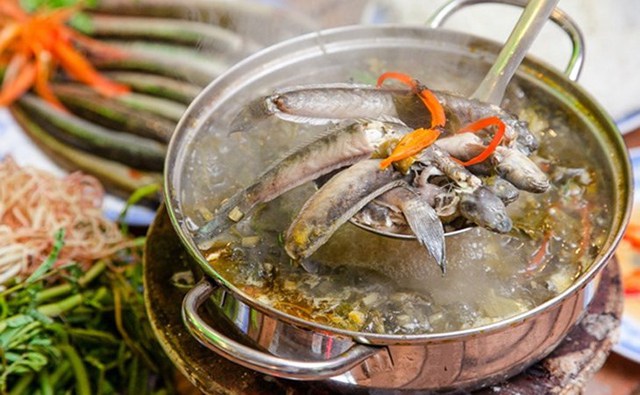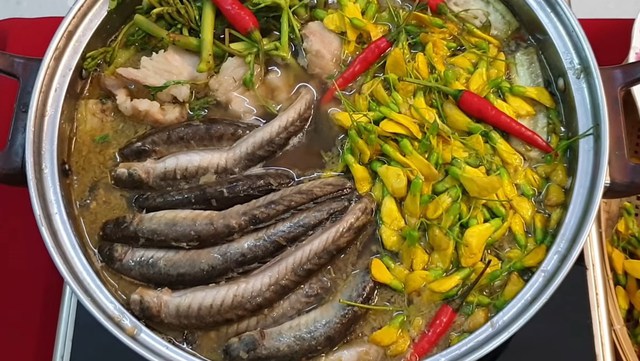 Photo: dienmayxanh, halotravel
The time frame that stimulates office workers the most is probably noon. After a tiring shift, pale mouth, craving for something rich, both cool and easy to drift, the goby hotpot is the most suitable meeting object.
The famous goby hotpot street in the world
Although there are many restaurants serving goby hotpot scattered in the districts, Ba Huyen Thanh Quan street, District 3 is still the "hegemonic" territory. A long road with less than eighty houses, there are 4 shops specializing in selling famous goby hotpot. Each shop has a large area, with about 60 seats, sometimes more.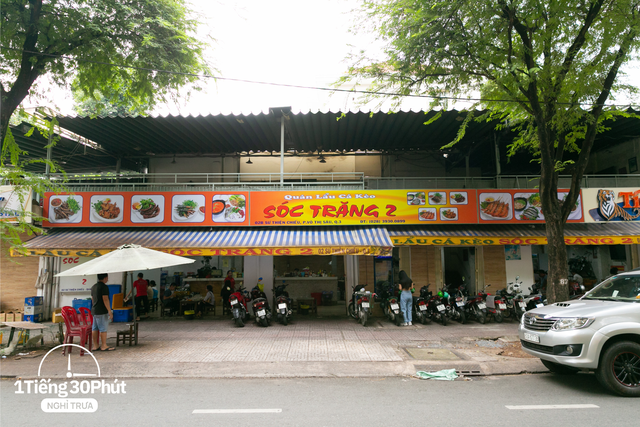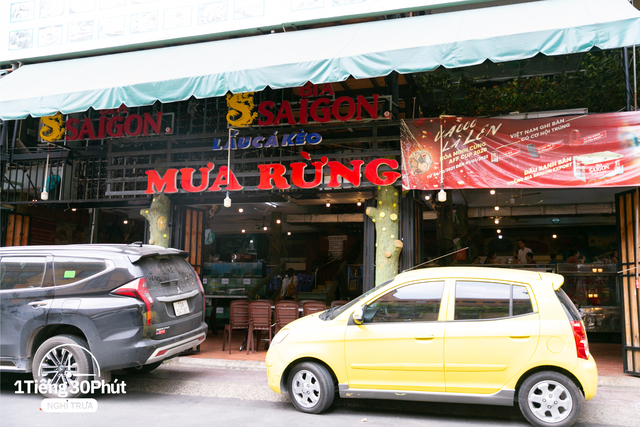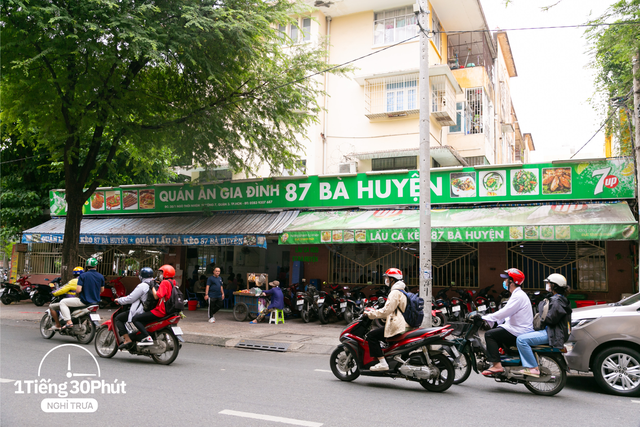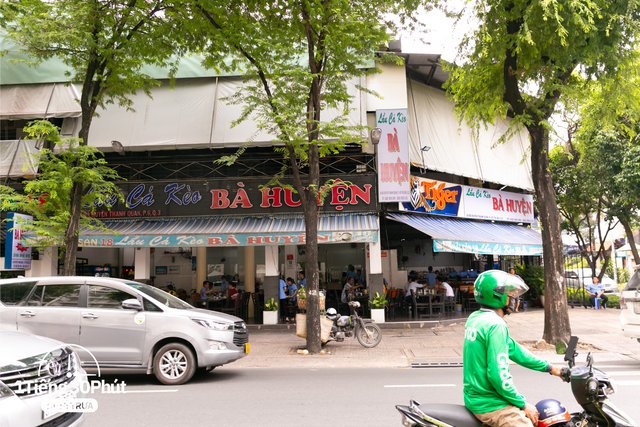 The space of each shop is spacious and airy, the parking space stretches, the famous goby hotpot but the price is still affordable from 160,000 VND/pot, this typical dish attracts even more diners.
Visit Soc Trang 2 goby hotpot restaurant, also known as Su Thien Chieu goby hotpot, and try the hot pot that office people love. Fresh fish also jumps in the bowl, vegetables of all kinds, hot pot sauce also has non-aromatic garlic, a bowl of spicy chili sauce placed next to it. It turns out that the words eating fresh fish, vegetables full of pot, and fried garlic in many Western dishes refer to the shops here, it is easy to understand why this street has become a "distributor" of regional cuisine. River.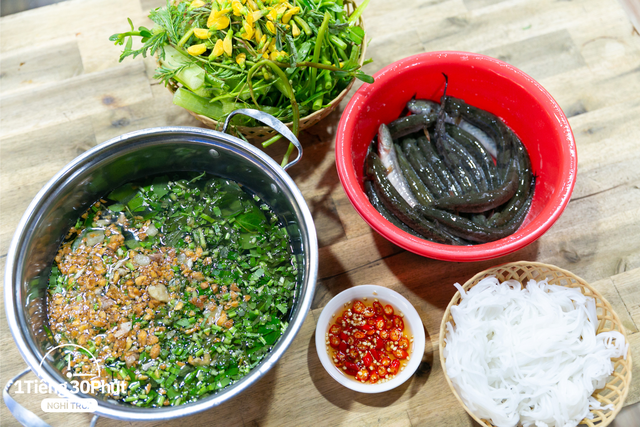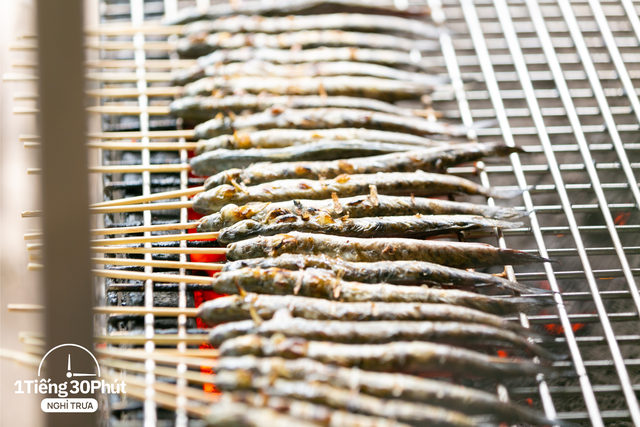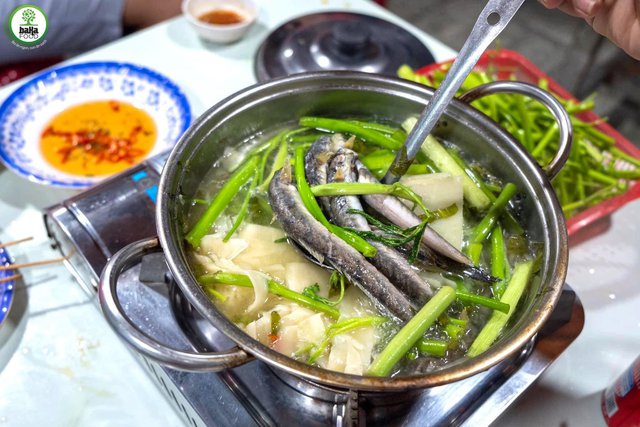 Photo: bakafood
In the goby hotpot restaurant in Ba Huyen Thanh Quan, about 70% of customers are office workers, including at noon and night. Thinking from the need to "changing daily tastes" to "partying, meeting groups", I understand that the "contribution" of office workers to the revenue of goby hotpot restaurants on Ba Huyen Thanh Quan street is very large.
TAG: