Lost in the field of golden flowers like the West sky in Hanoi
The field of meteor chrysanthemums is blooming in Thach Cau (Long Bien, Hanoi) causing many young people and flower lovers to come to enjoy and take pictures.
Lost in the field of golden flowers like the West sky in Hanoi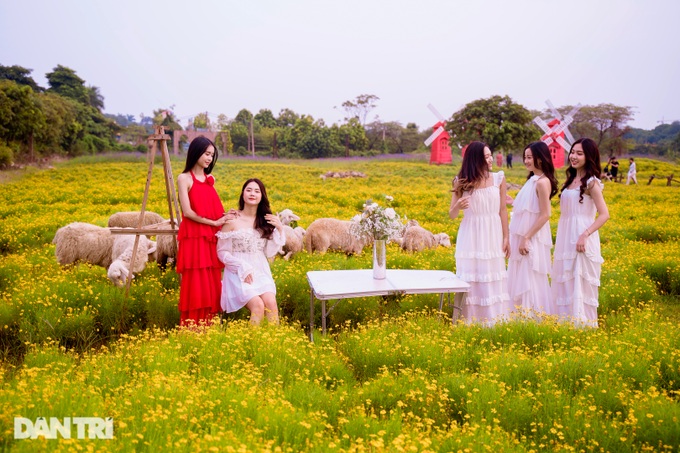 A flower meadow located on Thach Cau Street, Long Bien, Hanoi, is attracting many young people to take pictures to check-in. It is known that this field of meteor chrysanthemums is 10,000 square meters.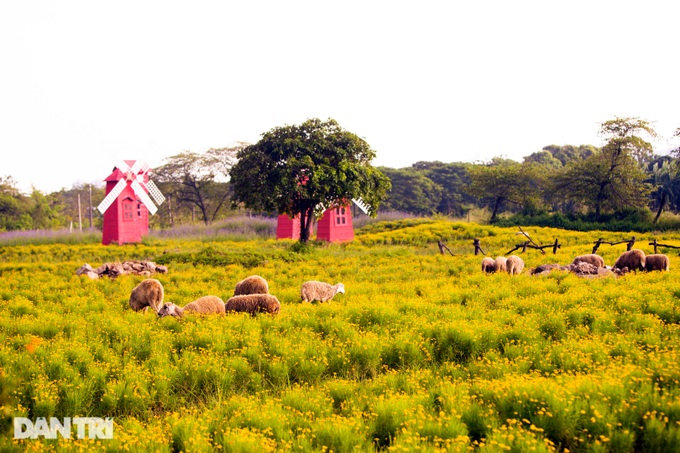 Meteor daisies are native to south-central Texas and northern Mexico in the United States. In Vietnam, this flower is popular and is grown more in the South than the North due to the specific climate.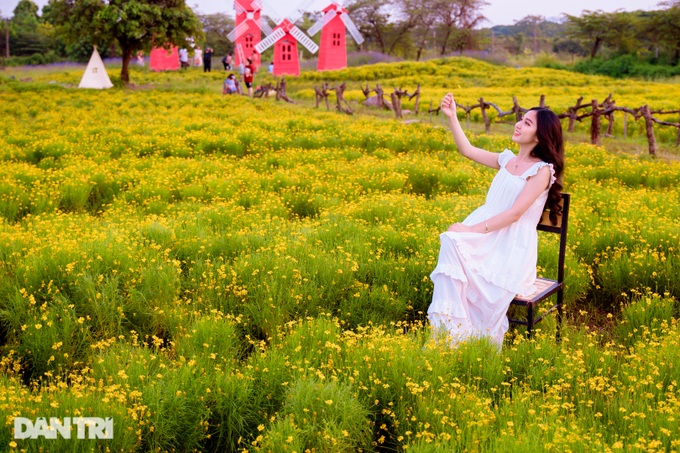 With an average height of 15 – 30cm, the meteor daisy has a drooping shape, the body is curved towards the ground. The densely planted clusters of meteor chrysanthemums create an eye-catching yellow flower carpet.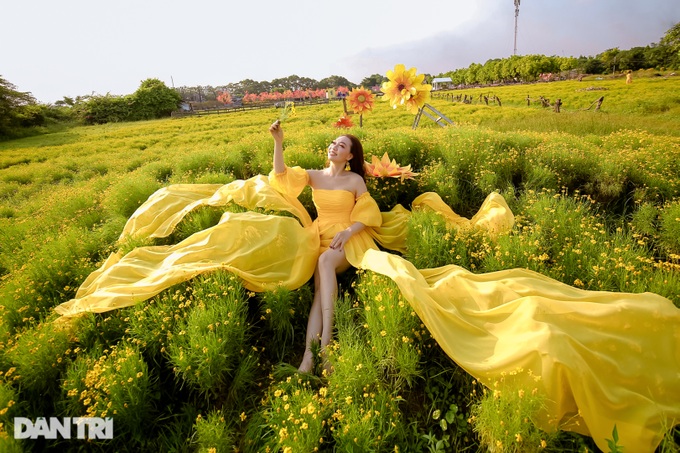 At the weekend, dozens of groups of tourists come here to admire and take pictures. The eye-catching and impressive colors of meteor daisies make many people think of flower fields in the US.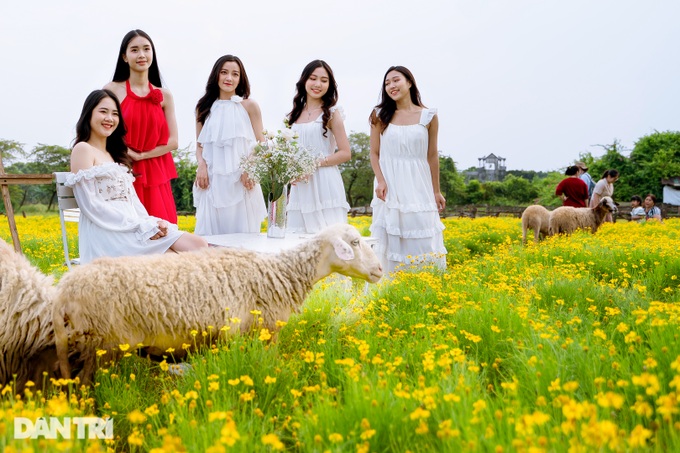 Many young people shared, this is the first time seeing so many meteor chrysanthemums, just take the camera to take a beautiful photo.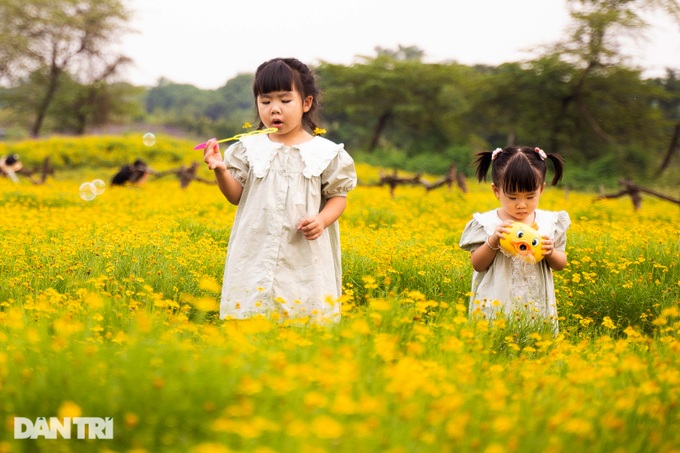 Mr. Truong The Hung (owner of the flower garden) said: "This meteorite has a very eye-catching bright yellow color and beautiful photos. Here I planted 50,000 trees with an area of ​​10,000m2. Now is the right flower occasion. The most beautiful bloom, from now until the flower fades, there are more than 3 months left.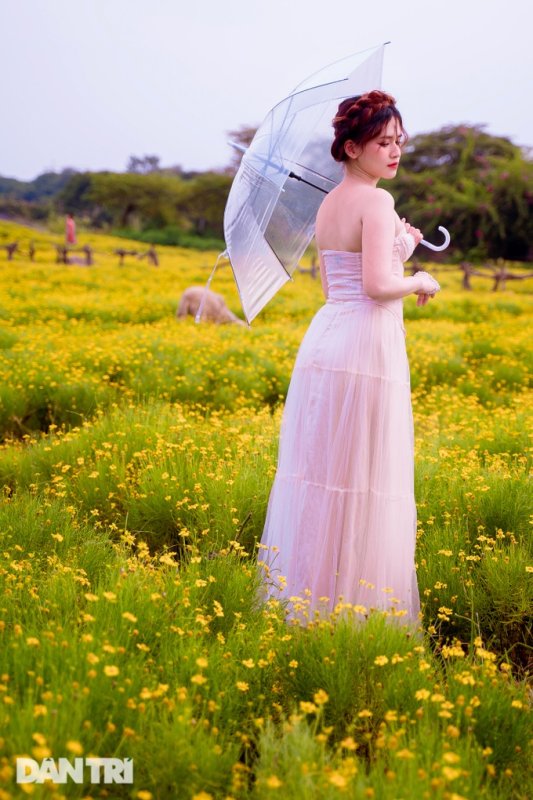 The 10,000m2 flower garden in full bloom not only attracts young people but also is a favorite destination for many families and photography lovers.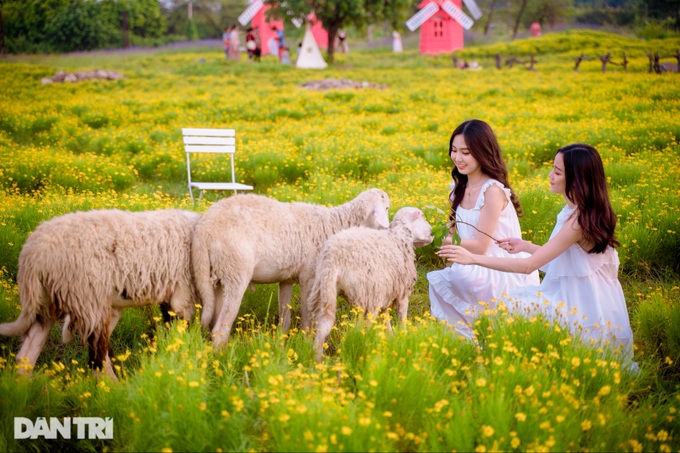 This is one of the places that attract young people to have fun and take pictures in the capital at the beginning of winter. The entrance fee is 70,000 VND/person, with unlimited time to take pictures.
Follow (Dan Tri)
TAG: