Training course on ecotourism for ethnic minorities held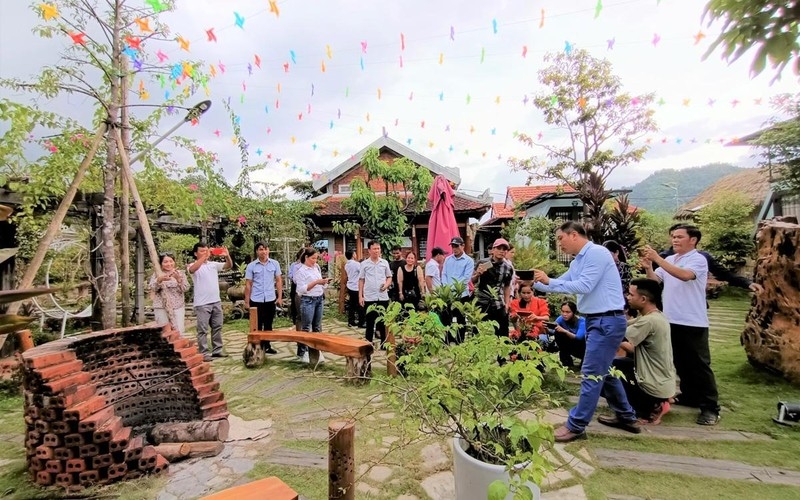 Students practice filming and photography skills with mobile phones.   
NDO - About 30 ethnic minority trainees from Quang Binh, Quang Tri and Thua Thien Hue were trained in ecotourism marketing to develop livelihoods based on sustainable forest conservation.
The programme took place from July 17 to 19, at Hamlet 1, Hong Kim commune, A Luoi district, Thua Thien Hue province, organised by Helvetas and the association of community-based tourism.
The project aims to improve the livelihoods of local community residents living in buffer zones of national reserves, conservation areas and nature reserves.
Through this training, ethnic minority trainees have been equipped with the necessary knowledge and skills to be able to self-promote their ecotourism services.
The experts not only provide students with general knowledge about tourism marketing but also provide hands-on instruction for skills such as filming, photography, and editing with mobile software, to write content and post it on platforms like Facebook, and TikTok.
In addition, the students also visited the Anor community ecotourism village to learn practical experiences and participate in collective activities to exchange, discuss and share experiences.
TAG: