Vietnam's marine economy unleashes major potential
Economic value
The Ministry of Natural Resources and Environment recently coordinated with the Party Central Committee's Economic Commission and relevant units to organize a forum on sustainable development of Vietnam's marine economy in 2022 in Phu Yen Province.
Deputy Minister of Natural Resources and Environment Le Minh Ngan told the gathering that marine tourism brings 70 percent of revenue to the country's tourism industry; sea freight transport reached 85.1 million tonnes; oil and gas production reached 18.43 million tonnes (crude oil production was 10.97 million tonnes). The output of fisheries production reached 3.92 million tonnes; and aquaculture 4.805 million tonnes.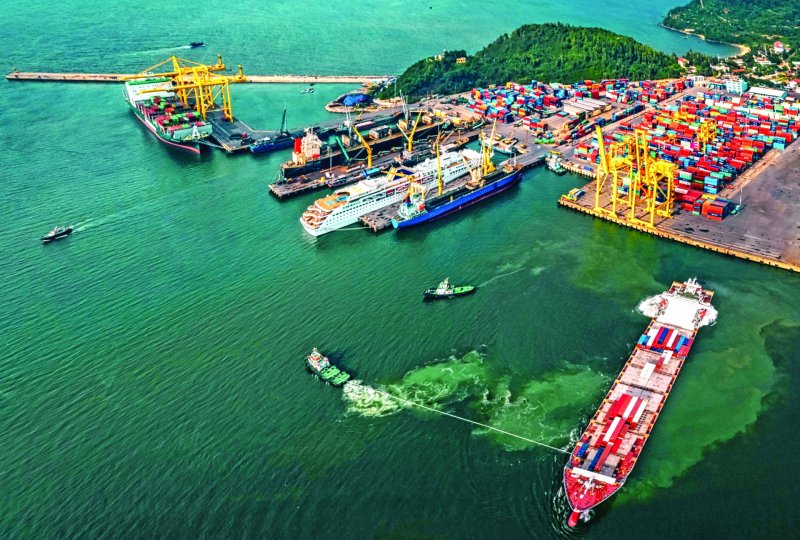 Investment in infrastructure development is needed to connect dynamic coastal economic zones
Investments have been poured into construction of traffic infrastructure connecting big economic urban centers and economic zones to sea ports, and linking northern with southern, eastern with western regions and with international routes.
Currently, 18 out of 19 planned coastal economic zones in the country have been established, forming a chain of nearly 600 coastal urban areas with a population of about 19 million people (about 20 percent of the country's total).
The national marine spatial planning is oriented to ensuring harmony between development and conservation, and the interests of related parties, and is designed to gradually form four coastal economic zones in the north-north central, central, southeastern and southwestern regions.
Deputy Minister Le Minh Ngan said relevant agencies have paid great attention to the main tasks of environmental protection, conservation and sustainable development of marine biodiversity, and respond to climate change, sea level rise and natural disaster prevention and control. So far, 12 marine preservation areas have been established with a total area of ​​more than 206,000 hectares, including 185,000 hectares of sea.
International cooperation on sustainable development of the marine economy and protection of the marine environment has also been strengthened. Vietnam has joined many regional and global forums on the blue ocean economy, combating marine plastic waste, and protecting and conserving marine ecosystems.
Strengthening cooperation on pollution
However, speaking at the event, the Head of the Central Economic Commission Tran Tuan Anh said that the scale of the marine economy is still modest, and development is not commensurate with its potential.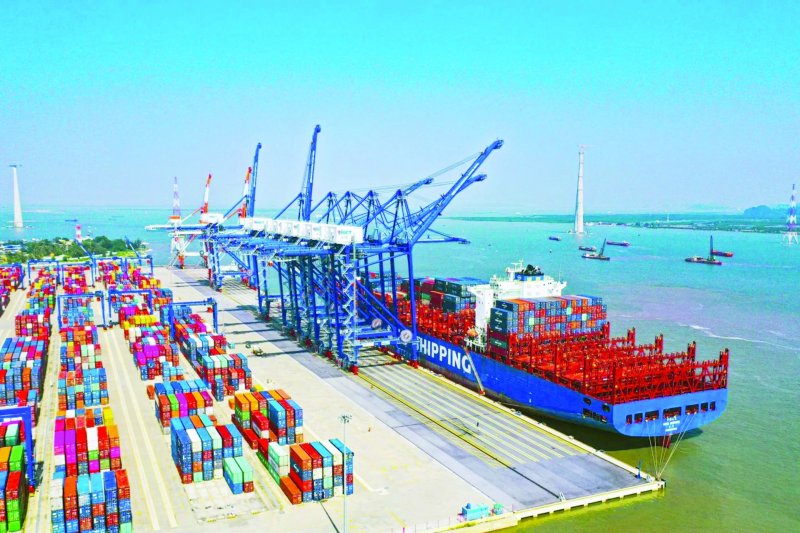 The Ministry of Natural Resources and Environment has proposed a number of tasks in the immediate future to address this problem, including formulation of a legal environment for a sustainable marine economy to effectively use resources, protect the environment, and mobilize social resources for the development of new marine economic sectors. At the same time, it has proposed urgently deploying strategies and master plans for seas and islands, and marine economic development.
In addition, investment in infrastructure development is needed to connect dynamic coastal economic zones, develop low-carbon and sustainable maritime transport systems, smart ports as well as planning urban, industrial, coastal and marine land use for sustainable economic development. Tourism development should be based on nature and oriented towards protection and conservation of marine and coastal ecosystems.
Relevant agencies also need to strengthen cooperation in management, monitoring and handling environmental pollution in sea areas, and minimizing marine pollution from on-shore activities, promoting the protection of biodiversity, marine ecosystems and coral reefs in line with international trends.
Deputy Minister Le Minh Ngan underlined the contributions of initiatives and actions to tackle ocean plastic pollution, participate in addressing global challenges to the marine environment and climate, take advantage of opportunities for reducing greenhouse gas emissions and replace fossil fuel energy with renewable energy.
Thanh Tam
TAG: