Is the Sau Chua village the muse of Sapa, but why is it so beautiful and captivating! 
Ban Sau Chua is known as the muse of the Northwest because it has specialties of floating white clouds, poetic flower seasons and many beautiful check-in coordinates.
I heard that Sapa has a beautiful version of Sau Chua
Ban Sau Chua is one of the beautiful villages of Sapa that is loved and visited by many tourists. This place is not as famous as Cat Cat, Ta Van, etc., but surely once you come, you will fall in love immediately. This place has the typical beauty of the Northwest region, and there are many beautiful and new check-in points that make visitors do not want to leave.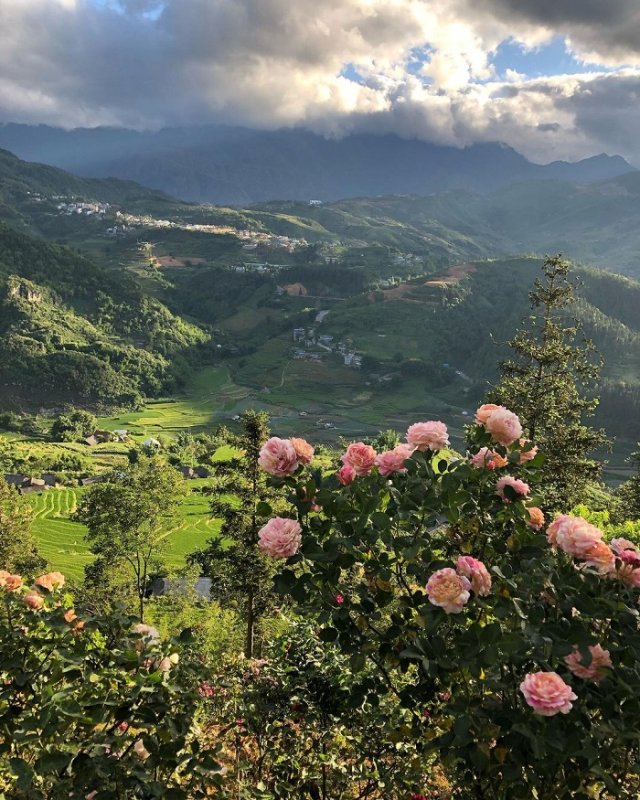 Ban Sau Chua is one of the most beautiful villages in Sapa. Photo: @alex_wonder_wanderer

This village is located in the mountains more than 1700 meters high in Sapa town, in Sa Pa ward and about 8 km from the town. Tourism in the village has not developed significantly, so the nature is still quite wild. It seems that all the most gentle and poetic things are in the version. That is the reason that Sauerkraut is becoming more and more popular with tourists.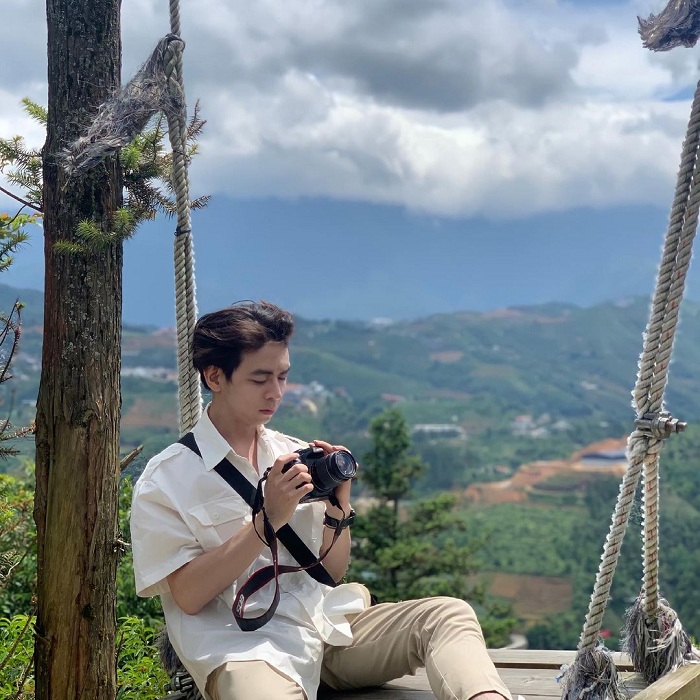 From Sapa town to here about 7-8 km. Photo: @kh.air__

To visit this beautiful village in the Northwest , visitors can depart from the center of Sapa town, follow the direction of Dien Bien Phu street to Lao Cai city. To the 32nd bridge, you go another 1 km to see the signpost to Sauc Chua village on the right. Just follow this road, you will reach the village which is likened to the "muse" of Sapa. 

Why is Sau Chua village so popular with tourists?
Perhaps because it has not been promoted much, Sau Chua village has not been known by many tourists. But the beauty of this place is no less than other villages in Sapa. With an altitude of more than 1700 meters above sea level and about 200 meters higher than the center of Sapa town, the climate is always cool, the temperature is 2-3 degrees Celsius lower than Sapa.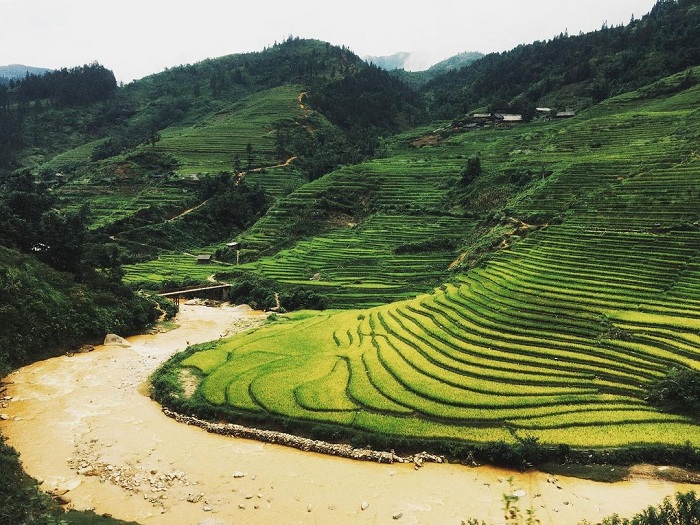 Ban Sau Chua is located at an altitude of 1700 meters above sea level. Photo: @nghiisaa

In the midst of growing and modernizing Sapa tourism , Sau Chua is one of the few villages that still retains the pristine beauty of mountains and forests, green valleys, sea of ​​white clouds and floating houses. Traditional Hmong house. This place is suitable for tourists to freely explore, "throw themselves" into nature, extremely peaceful and relaxed.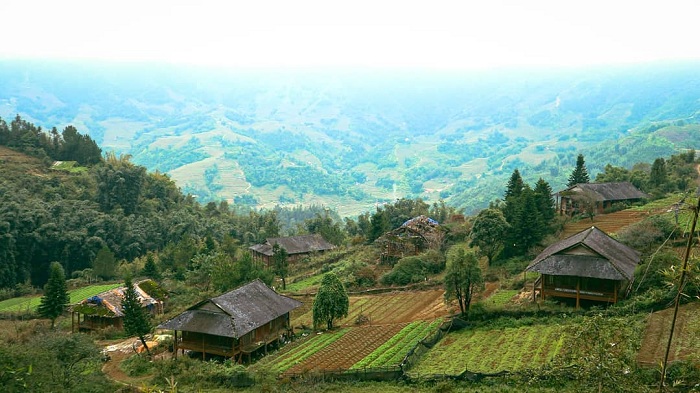 The peaceful houses of the Mong people are located between the fields, terraced fields,… Photo: @quynhu7186

Worm Chua will welcome visitors with the cool green color of the majestic forests, the fields behind the house and the curved terraces winding close to the foot of the mountain. Here because the residents are still quite sparse or because the land is so spacious, the houses are often far apart. Surrounded by gardens, beautiful green corn fields.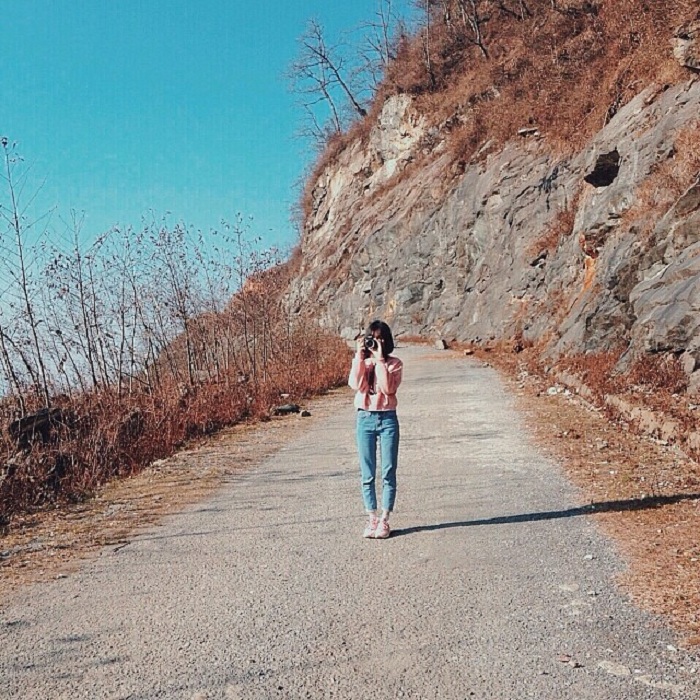 The wild and peaceful scene in Sau Chua village. Photo: @huyen_0114

Traveling to Sau Chua village, visitors will have the opportunity to check in with a series of beautiful coordinates. On the way to the village, you will encounter a large rock protruding from the shore. Sitting here, visitors can enjoy a very good view, admire the beautiful scenery of the overlapping mountains, cover the whole picture of a romantic valley like Europe.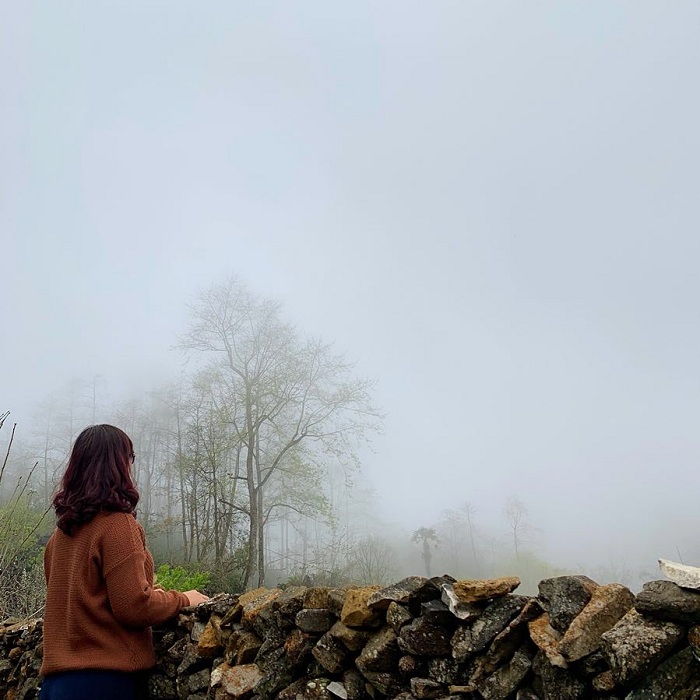 The poetic beauty of Sau Chua village in the early morning is full of fog. Photo: @hangthuyta83

Along the roads to Sau Chua, there are also curved curves embracing beautiful terraced fields. In particular, the "specialty" of Sauerkraut is also an extremely impressive sea of ​​clouds, especially in the last season of the year. When people rush to the top of Fansipan to hunt for clouds, you just need to roam here to enjoy watching clouds in the early morning.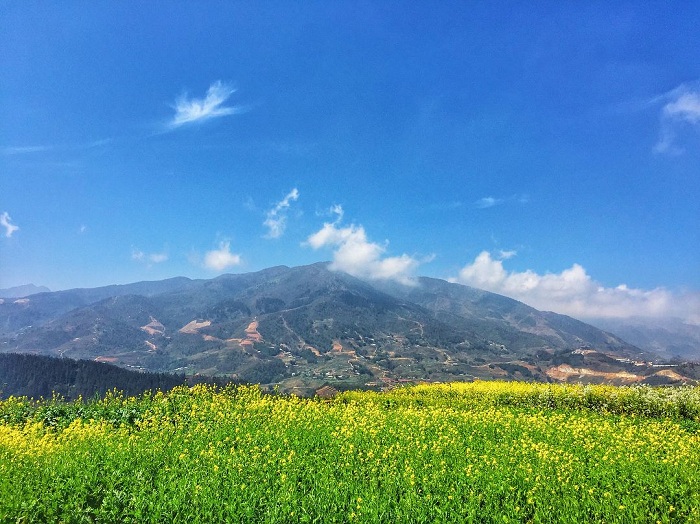 The field of yellow mustard flowers in Sau Chua village. Photo: @khuongden

Because the terrain is about 200 meters higher than Sapa, so the opportunity to hunt clouds in this village is also easier. In winter, at dawn, the beauty of this village is like a paradise with valleys covered with rolling white clouds, as dense as soap bubbles. Visitors just need to stop on the road to have enough beautiful virtual live photos.
 
Every corner in Sau Chua is poetic and peaceful. Photo: @khuongden

Not to mention when the cold winter appears, in Sau Chua village , there is still white snow, making the scenery of this place become as beautiful as a fairyland. To come here in the right snow season, visitors need to check the weather forecast. And of course, it doesn't snow every year in this village.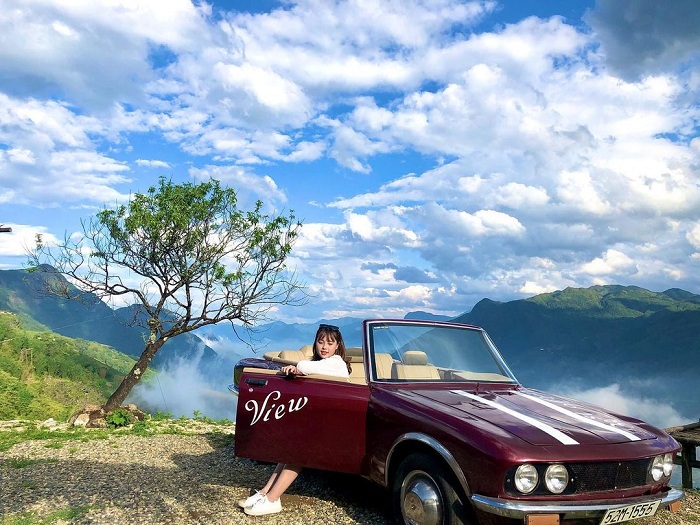 Tourists are fascinated by the beautiful scenery in Sau Chua. Photo: @choang2312

Snowfall may not be continuous, but every spring the Soursop is beautiful. The village has a cool climate and good soil, so people grow a lot of pears and peaches. In the last days of the old year and the beginning of the new year, Caterpillar is immersed in the bright pink color of cherries, and the white color of pear flowers. Maybe that's why people call this place "princess" or "muse" of Sapa.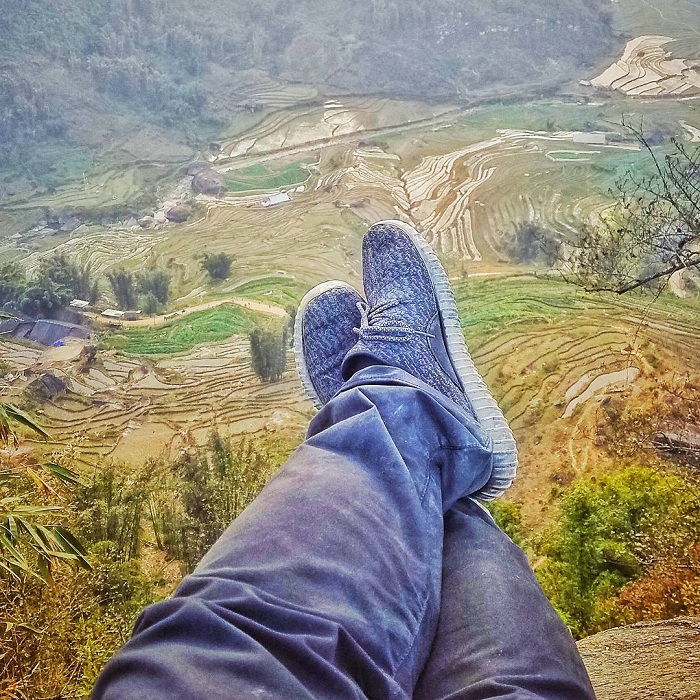 Worm Chua is also a great place for tourists to "hide". Photo: @xenh.xumilu

You know, this destination in Sapa also has a famous ancient rose garden, located right in this beautiful village. Coming here, you will see a signboard with the words "Sapa Ancient Rose Hill Visiting Area", which opens up a beautiful fairy-tale space for visitors to check-in and take pictures.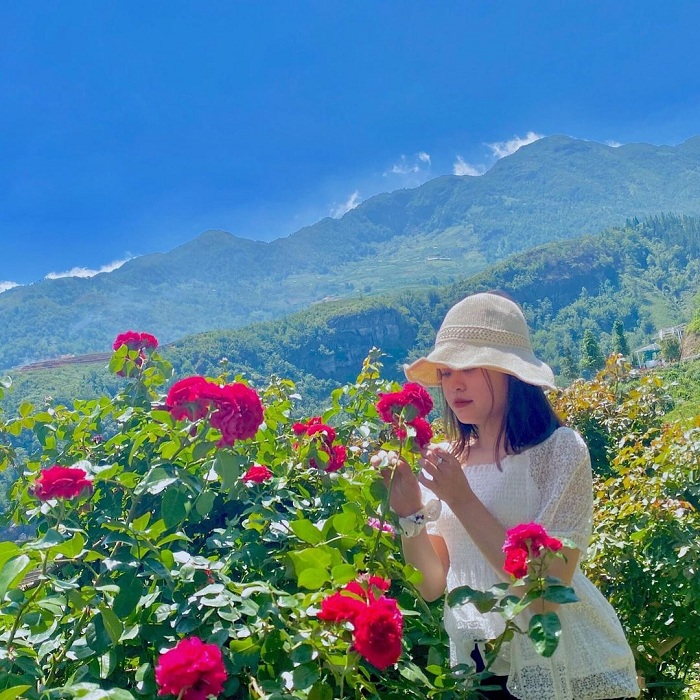 Visitors to Sau Chua also have the opportunity to explore the beautiful ancient rose garden. Photo: @kyliethesunflower

Sau Chua ancient rose garden has a large area, growing many kinds of ancient roses of Sapa and many species of roses imported from abroad. Here, visitors are free to walk around the garden, taking many beautiful check-in photos. To know more about ticket prices, visitors can contact via Fanpage of this tourist destination for support.
 

Pocket a few small travel tips for Sau Chua village 
Today, Sau Chua has gradually grown to become a beautiful village in Sapa, attracting many tourists to visit. Although tourism in the village is not too developed, visitors can stay at some lovely homestays such as Sau Chua Mountain View, A House or Sau Chua Highlight.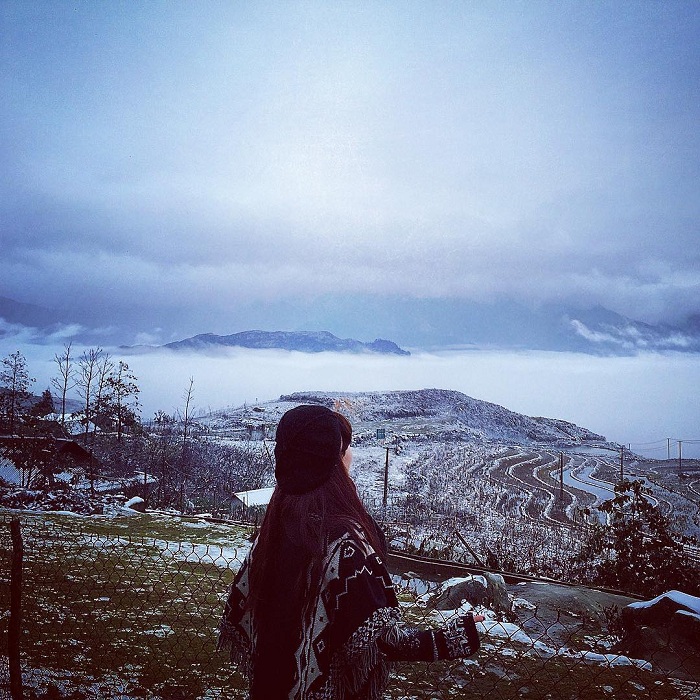 Worm Chua is also a great destination to hunt clouds and watch snowfall. Photo: @tieuthuhoagiay

Staying at homestays in the village, you will enjoy life like a local, eat special delicacies of Sau Chua and most importantly find yourself a feeling of peace and tranquility in the village. Beautiful highland village. When there is a need to stay at homestays, it is best to contact them in advance to avoid running out of rooms.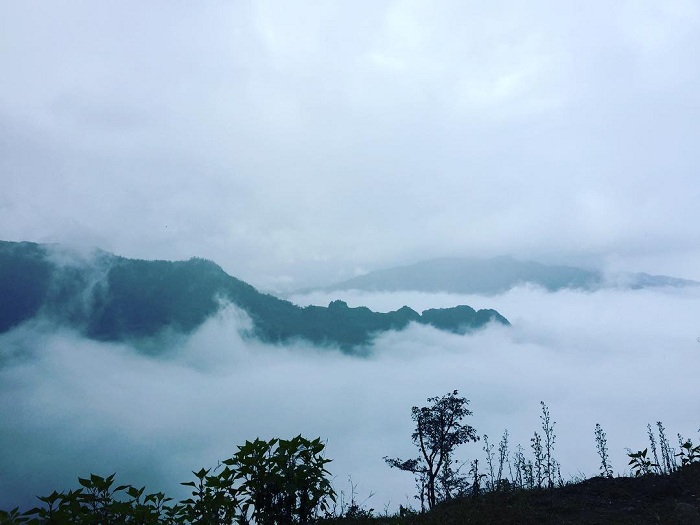 Beautiful sea of ​​clouds in Sau Chua. Photo: @linhvusieukun
The weather in Sau Chua is usually cool during the day and quite cold at night, so you should bring enough warm clothes. If you come here in winter, you need to prepare a scarf, jacket, and sports shoes to avoid getting cold.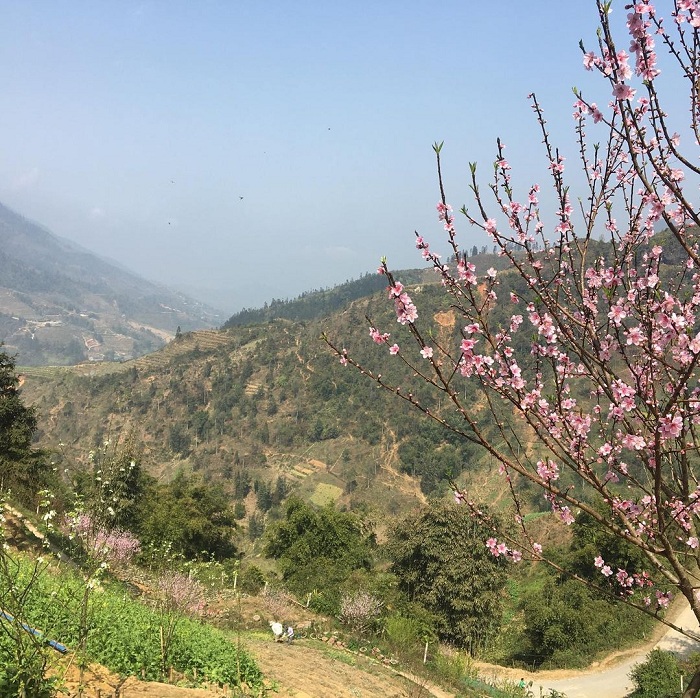 Pink cherry blossom season in Sau Chua. Photo: @thaoho.102
 
Because this village is not too far from Sapa town, visitors can go home during the day or stay as they like. However, such a beautiful Sorrel, you can't come and go right away. Do not forget to bring your phone and camera to take beautiful pictures when you come here.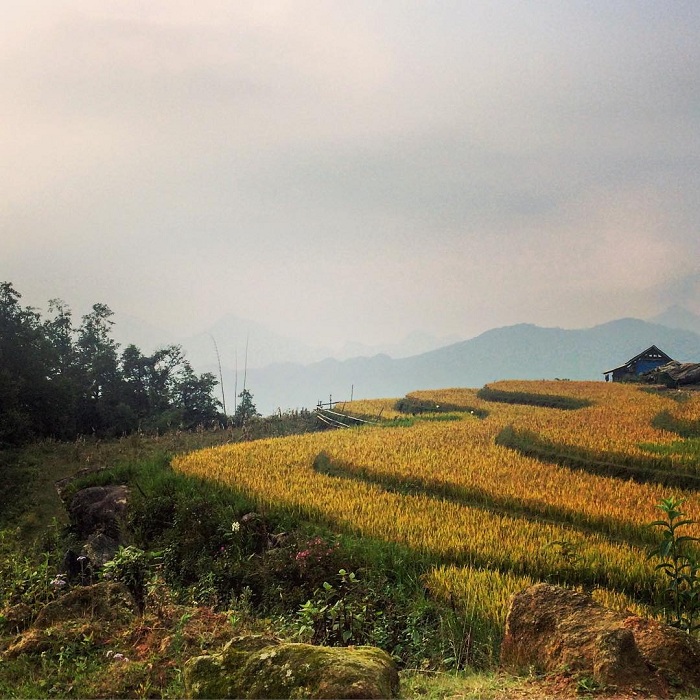 About Sapa, you should once visit the beautiful Sau Chua village. Photo: @tamdo21

Sau Chua village is one of the most beautiful and dreamy villages in Sapa that tourists should visit once. This place has the typical scenery of the Northwest, has more indigenous culture of the Mong people and especially the beautiful ancient rose garden like a fairy, promising to bring visitors many memorable experiences when visiting this place. visit.
 
Photo: Instagram
TAG: