Son Tinh Camp picnic area – coordinates for summer cooling just outside of Hanoi 
Son Tinh Camp is a green destination on the outskirts of Hanoi, suitable for weekend picnic experiences.
Where is Son Tinh Camp?
Son Tinh Camp picnic area is one of the favorite destinations for young people in Ha Thanh because of its peaceful and green natural space. This place belongs to Dong Mo tourist area, about 40km from the center of the capital. It only takes 1 hour by motorbike for you to easily reach this beautiful and fresh coordinate.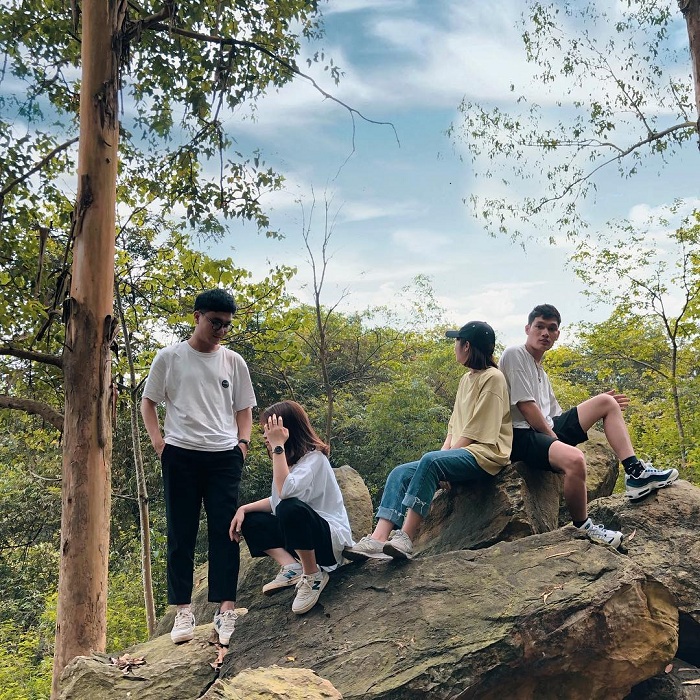 Son Tinh Camp picnic area belongs to Dong Mo tourist area. Photo: @_nfun

To get to Son Tinh Camp, you can move in the direction of Thang Long Boulevard, cross the bridge at Hoa Lac intersection, and then continue to go another 7 km to the Culture – Tourism Village of Vietnam's Ethnic Groups . From here, you go straight across a bridge, at the junction, turn left and continue the road through the forest about 1.5 km to arrive.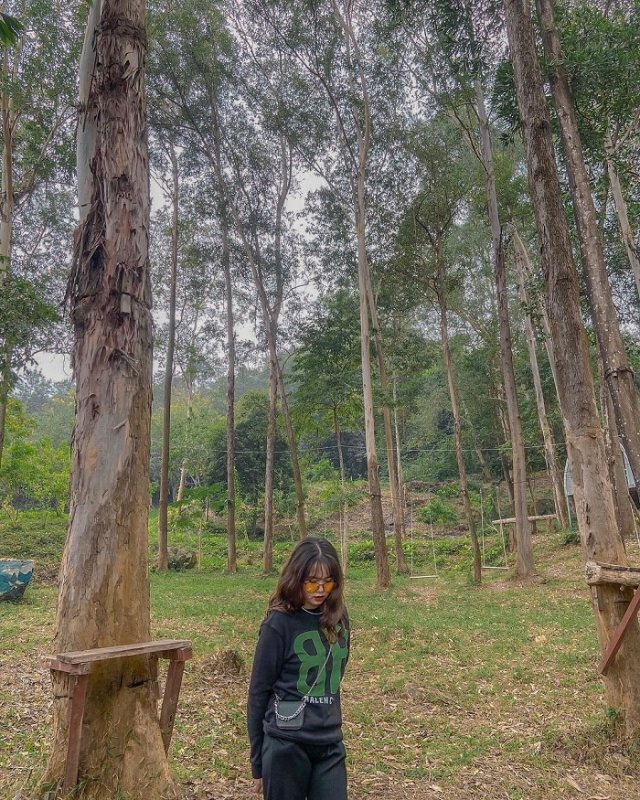 From the city center to here is about 40 km. Photo: @tnq_quynhu

Basically, the road to this picnic area is not too far or difficult to go. If you do not know the way, use Google Maps or contact Fanpage Son Tinh Camp for assistance. In addition, you can also ask local people for facilities.

What is the attraction of Son Tinh Camp picnic area?
Son Tinh Camp is a picnic area in Hanoi located on a peninsula on three sides bordering Dong Mo lake, possessing a large area of ​​​​up to 7 hectares. In which, there are up to 4 hectares of natural forest, surrounded by green trees and lush grasslands. Therefore, when coming here to travel, visitors can immerse themselves in a peaceful and mellow space.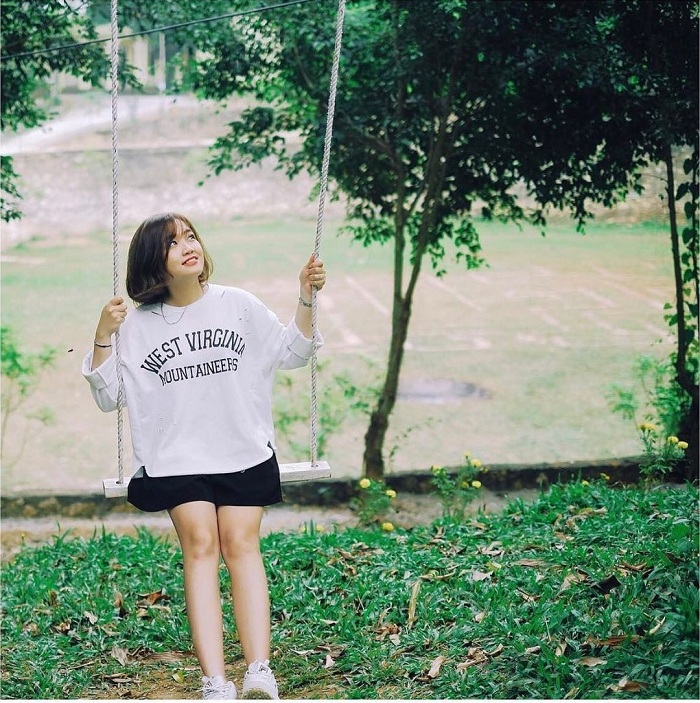 Son Tinh Camp picnic area is up to 7 hectares wide. Photo: @sontinhcamp

In most seasons of the year, the climate here is very cool, suitable for picnic activities, camping, weekend fun. If you feel the city is too hot and stressful, invite a group of close friends to Son Tinh Camp to immerse yourself in nature, rest to recharge.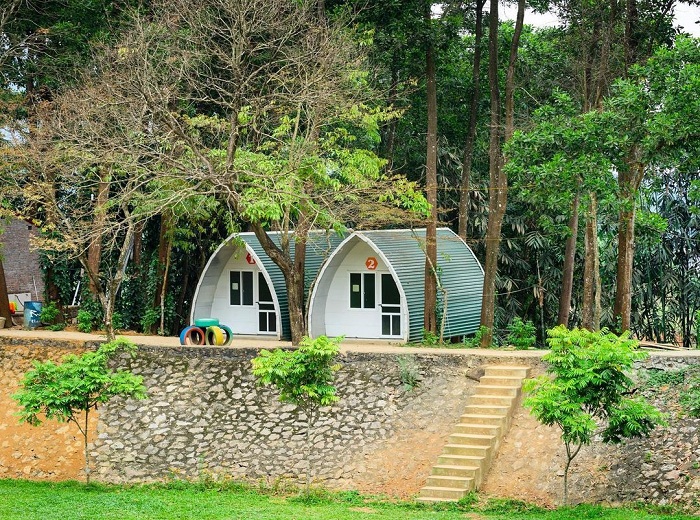 There are many trees here, the space is always green. Photo: @sontinhcamp

Son Tinh Camp is one of the pioneering camping models in the North with the ability to serve more than 1000 people at the same time. Thanks to its large area combined with methodical planning, respecting the natural scenery, this place always attracts a large number of tourists to visit and experience.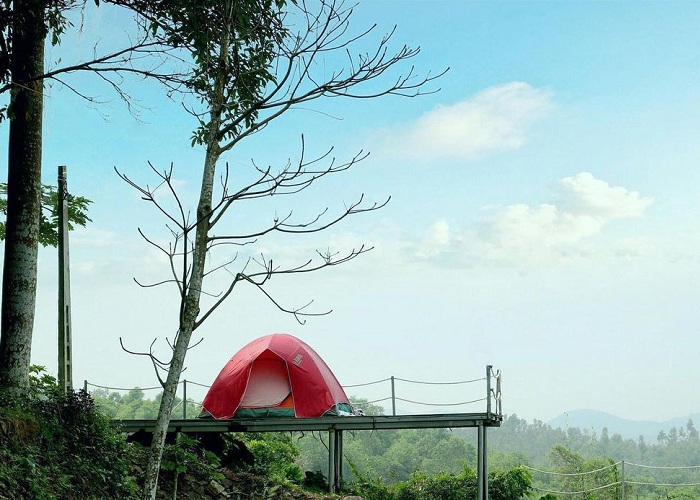 This place is a favorite camping spot for many young people. Photo: @sontinhcamp

Coming to Son Tinh Camp is an opportunity for you to escape the noisy, smoky, hot city to immerse yourself in a lyrical picture of trees, flowers, and a calm and fresh lake. Every little corner here is an ideal space for you to drop your virtual life, take a few commemorative photos for your trip to the suburbs of Hanoi.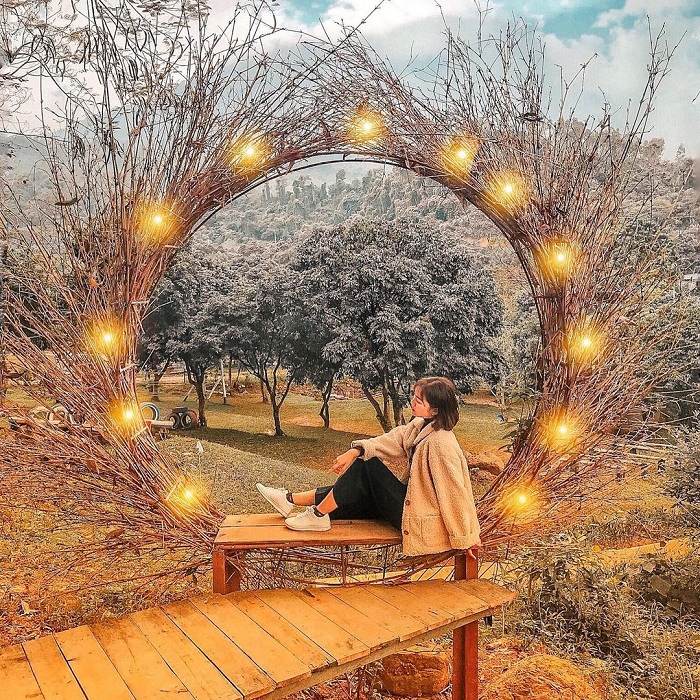 The campsite campus has many virtual living corners. Photo: @phuongnt.03

As a campsite, but Son Tinh Camp is also very knowledgeable about the psychology of visitors. The picnic area arranged swings, planted more flowers so that anyone who came here could easily take pictures. Any corner in the picnic area, from the immense forest to the romantic lakeside, is a beautiful angle to take pictures.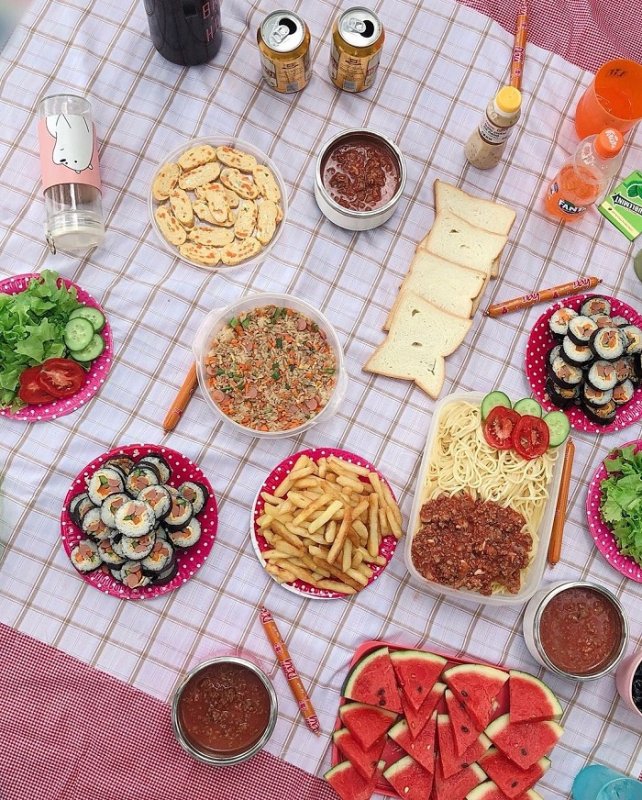 You can take the time to organize a picnic party. Photo: @linh.liinh.12

Coming to Son Tinh Camp, visitors can experience many interesting activities such as camping, team building. In particular, the camping models are designed to be diverse, suitable for each certain number of visitors. You can experience group camping, family camping or single or double camping as you like.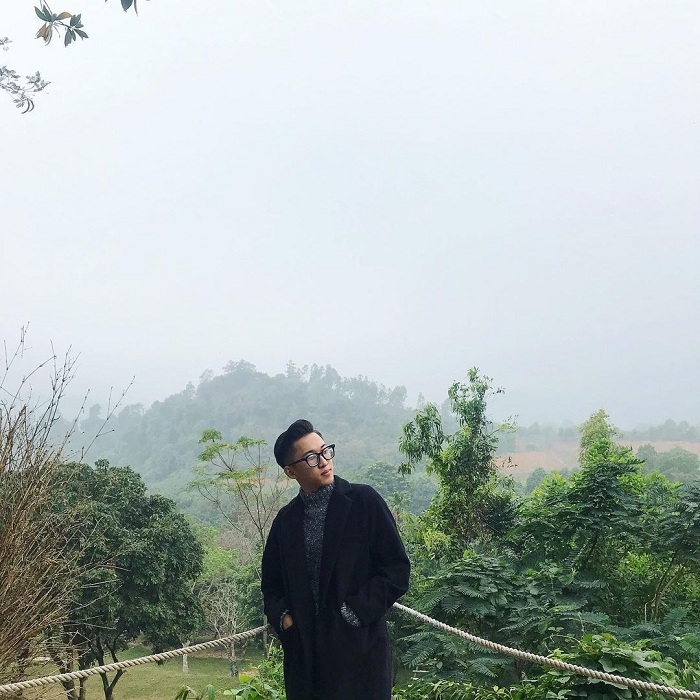 The virtual living corners are really chill at Son Tinh Camp. Photo: @dang.thanh.long

Coming to this campsite near Hanoi , visitors can camp on green lawns in a cool space. Besides, you can also organize a BBQ party, watch an outdoor movie, play werewolves, light a campfire and many other fun and romantic activities.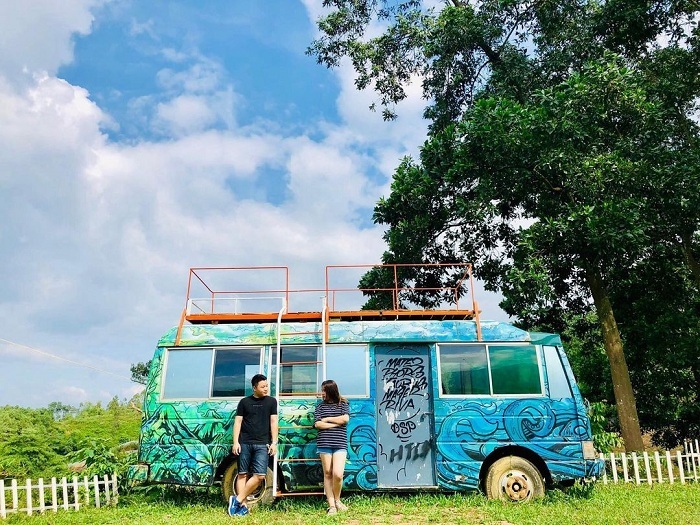 Picnic area with green grasslands. Photo: @ha.chi.108

In addition, Son Tinh Camp also designed many attractive programs for visitors to explore. You will have the opportunity to participate in fun games such as Continuous Waterfall, Tarzan, trekking, … or sports such as volleyball, basketball, football, … and other special discovery tours.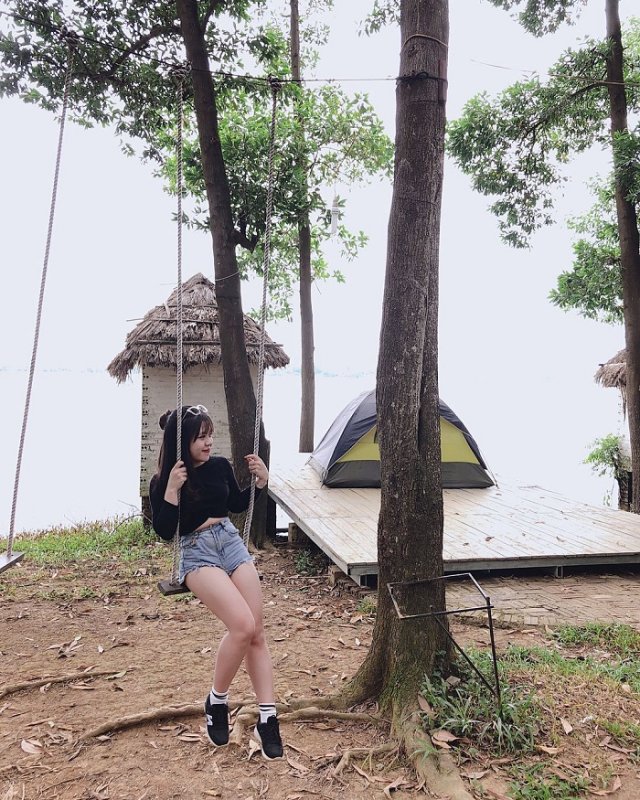 Beautiful swings for tourists to take pictures. Photo: @linh.liinh.12

This destination in Hanoi not only has beautiful scenery, not only attractive fun activities. This place also offers many Ba Vi specialties for visitors such as chicken, ostrich, pig man, buffalo, river fish and fresh and attractive wild vegetables. A perfect picnic is when you have fun playing and eating well. 
 

Experience going to the Son Tinh Camp picnic area
Son Tinh Camp picnic area is one of the most attractive destinations in the summer. In fact, you can explore this place every season of the year because it is always beautiful. Spring here will be cold but sunny, taking beautiful pictures. In the summer, this place is cool and comfortable for fun activities and experiences.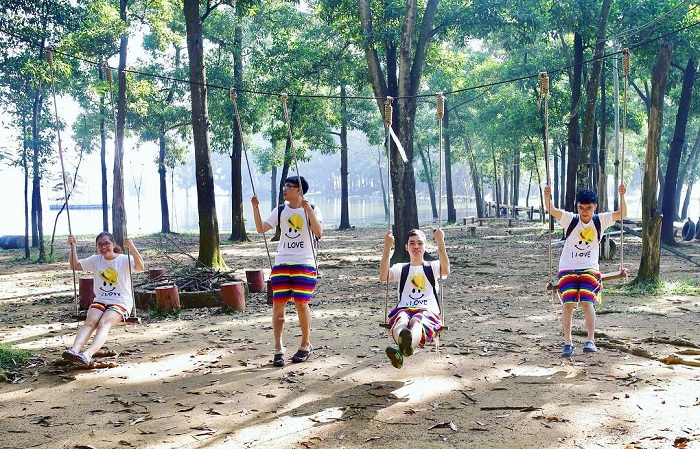 Summer is the best time to explore Son Tinh Camp. Photo: @_nanashii_

According to Hanoi travel experience that many young people share, you should see the weather forecast 2-3 days in advance if you want to plan a picnic here. In addition, depending on the number of participants, you should contact Son Tinh Camp to book in advance, in order to have a more convenient and smooth trip.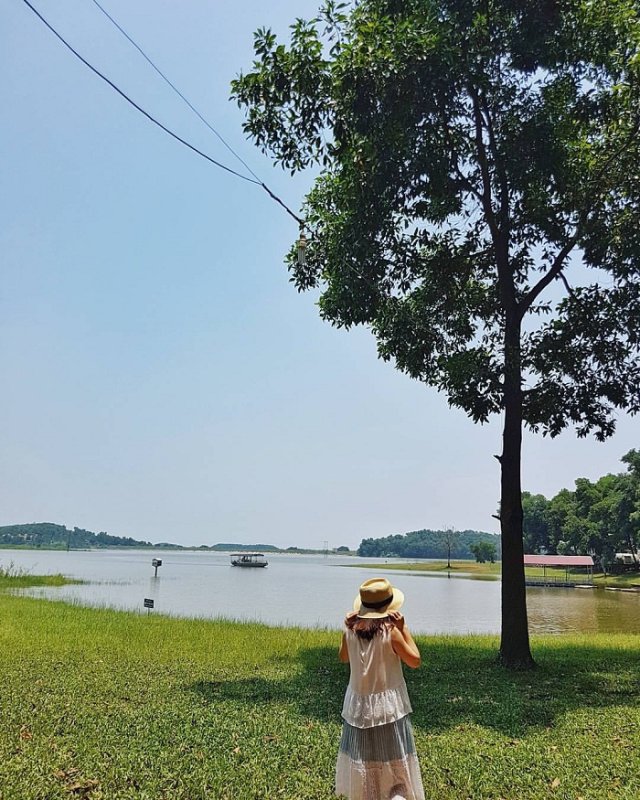 You should check the weather forecast in advance to understand the situation. Photo: @chabong_

Not just an ordinary campsite, in Son Tinh Camp there are full-service accommodation for guests who want to stay. You can choose a conical house, a community house on stilts, a group house or experience sleeping in a tent, immersing yourself in the beautiful natural scenery. Prices for accommodation, catering, and facilities rental services are listed fully and clearly.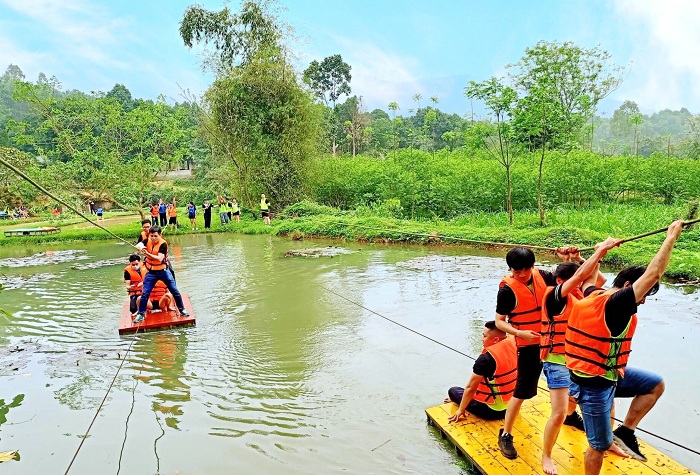 Picnic area with many interesting activities. Photo: Son Tinh Camp Fanpage

Because Son Tinh Camp is an outdoor campsite, there is a forest with many trees, so it is easy to have insects. Come here, you should prepare more mosquito spray, skin creams, medical tools, toiletries, … if you need to stay overnight. Do not forget to bring a thin blanket because the temperature here is low at night.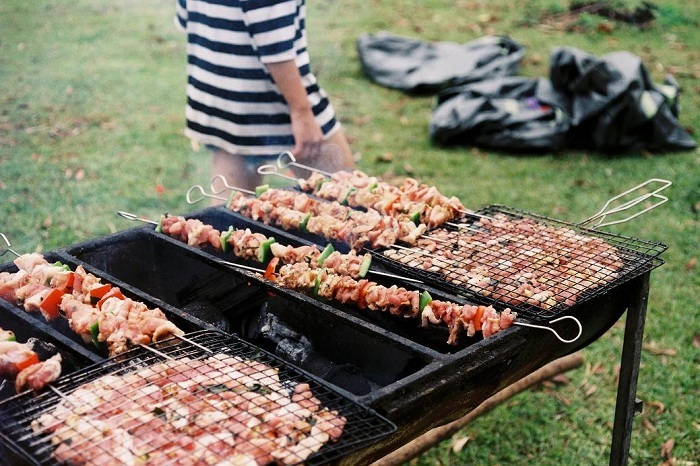 Here, you can choose to stay overnight or return during the day. Photo: @500days.of.autumn

In this picnic area, there is a full range of camping rental services, with all necessary items for visitors. However, if you want to save money, you can bring food and grill at home. This way, you can also enjoy a variety of delicious dishes.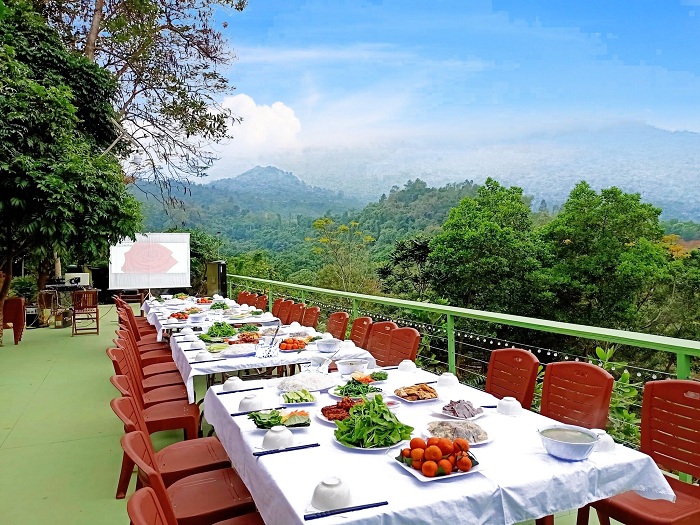 There are many delicious specialties served here. Photo: Son Tinh Camp Fanpage

To have quality virtual live photos, choosing beautiful clothes is also essential. However, you should limit high heels because the terrain here is mainly grassy hills. It is best to wear sports shoes to facilitate walking and moving activities.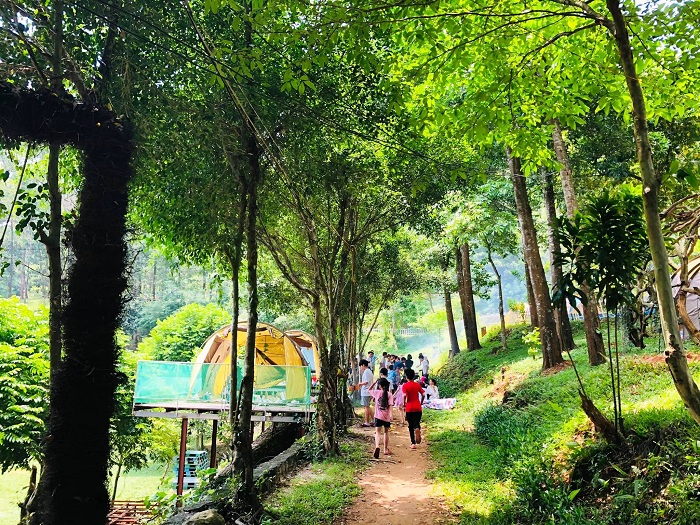 Son Tinh Camp picnic area is a place worth experiencing in Hanoi. Photo: Son Tinh Camp Fanpage

Son Tinh Camp is a beautiful destination with many attractive activities in the suburbs of Hanoi. If you need to recharge for the weekend, come here with friends and relatives to be immersed in nature, have fun and enjoy many delicious specialties.
Photo: Instagram
TAG: