Ma Lu Quan Tay Ninh campsite, freely camping, virtual living
Ma Lu Quan – Camping is a picnic spot located at the foot of Ba Den mountain, possessing an extremely chill space like a small corner of Da Lat.
Where is Ma Lu Quan Campground?
Ma Lu Quan Campground is one of the destinations in Tay Ninh that is very popular with young people. This coordinate is located right at the detour at the foot of Ba Den mountain, in the area of ​​Ninh Son district, Tay Ninh province.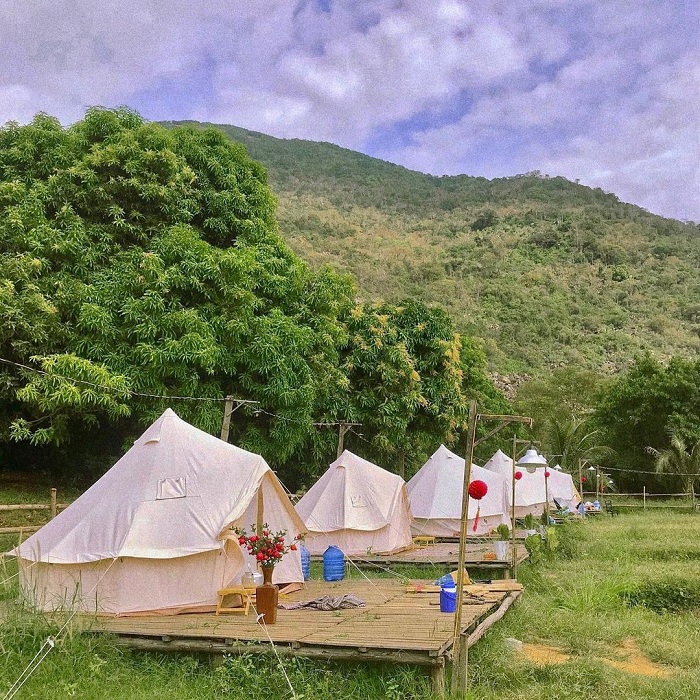 Ma Lu Quan campsite is located at the foot of Ba Den mountain. Photo: @xuaanthng

If you are too familiar with camping on Ba Den mountain , the next time you travel to the Holy land, you should visit Ma Lu Quan. This place is a new complex model, combining many services such as camping, coffee and serving local specialties for visitors.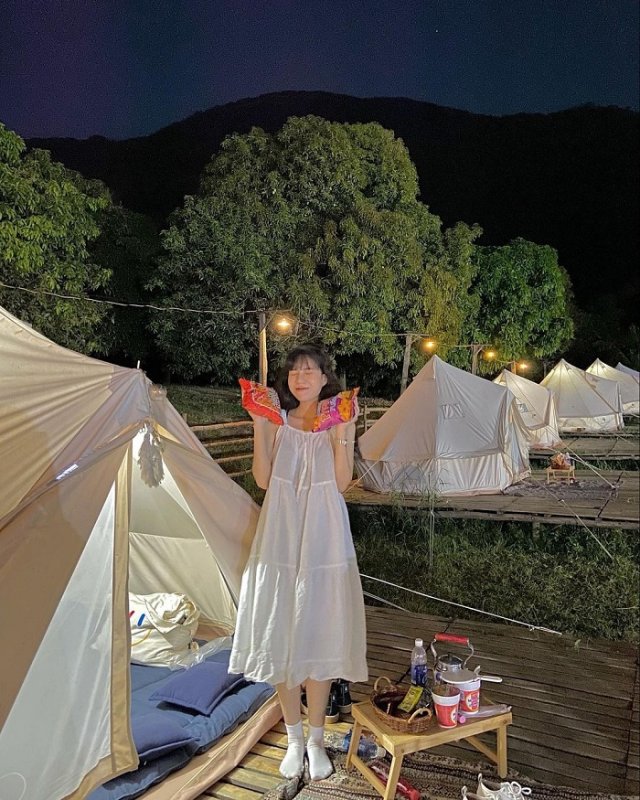 This place is a complex with camping, coffee, dining,… Photo: @dhtlin

This picnic address was built by young people who love nature, like to immerse themselves in a peaceful life with trees, heaven and earth, etc. Thanks to its location on the road around Nui Ba tourist area, it is quite easy to find. If you are traveling to Tay Ninh for the first time and do not know the way, follow this Google Maps: https://goo.gl/maps/k9yTeaUSEeAH93fB6 
 

What's attractive in Ma Lu Quan campsite?
When life is more and more stressful, young people seem to want to get rid of stress to return to nature, heaven and earth. For a long time, Tay Ninh has been a land of peace with a high Ba Den mountain, with a vast Dau Tieng lake. These are all camping coordinates with beautiful views and lyrical atmosphere.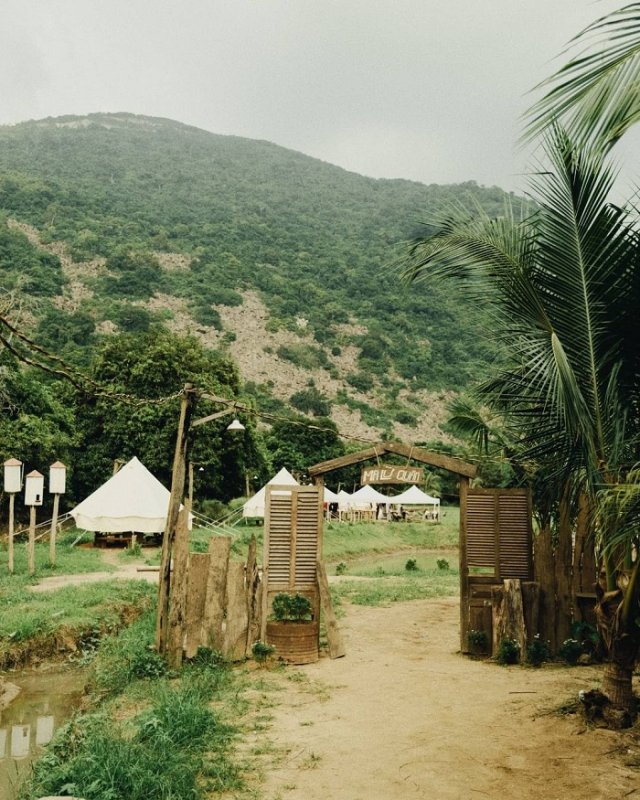 Ma Lu Quan campsite has a green and peaceful space. Photo: @chocothefoodie

But what if you've been camping and picnicking in both of these locations? Then the next time you travel to Tay Ninh , go to Ma Lu Quan campsite. This is a more professionally invested address, serving the outdoor activities of tourists. Specifically camping, coffee and chilling a bit with heaven and earth.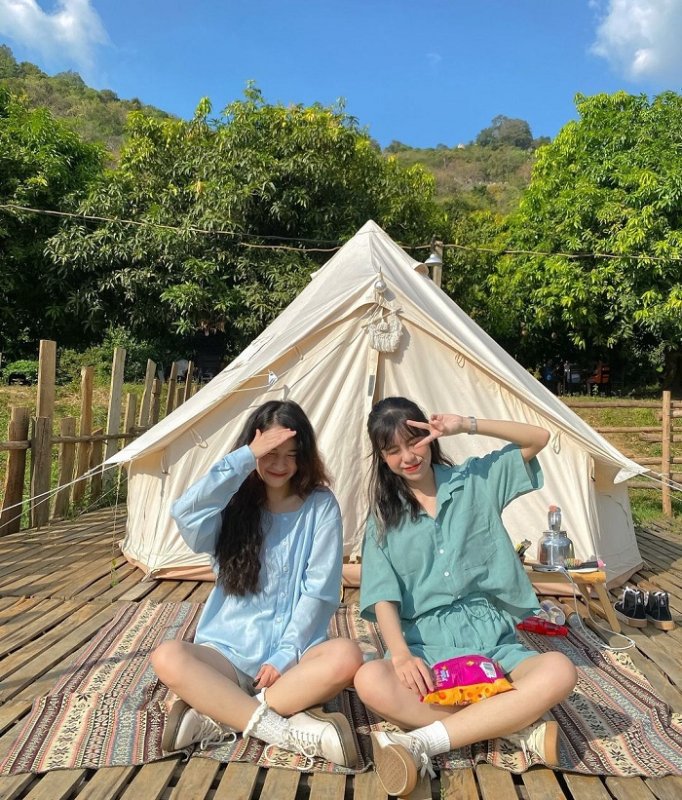 This place serves professional camping with beautifully designed tents. Photo: @lth.__

The first time you visit Ma Lu Quan – Camping , you will surely feel like you are lost in the beautiful land of Da Lat. Well, Tay Ninh is Tay Ninh, why compare it with Da Lat? But the peace, tenderness and beauty of this campground, it is easy to think of the chill beauty of the city of thousands of flowers.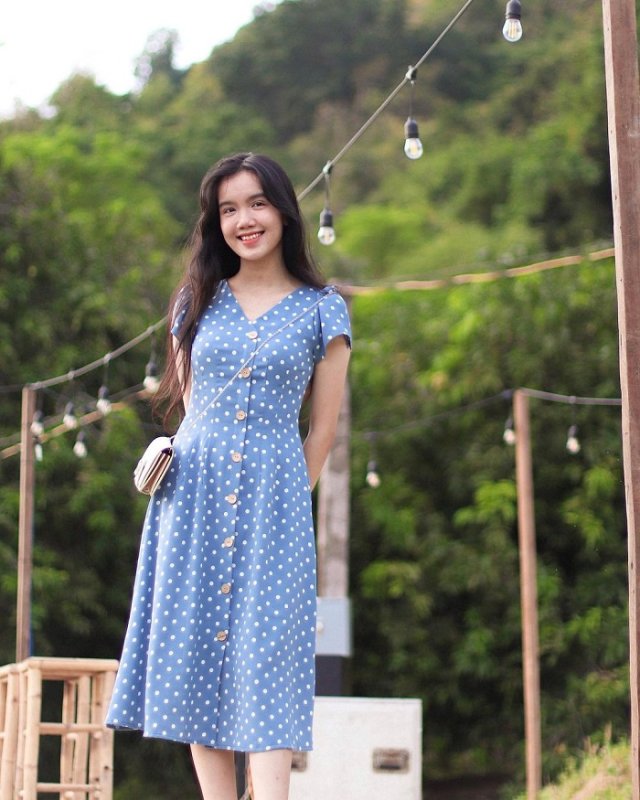 Lovely and romantic space like Da Lat. Photo: @rie_skyhigh

Ma Lu Quan Campground owns a spacious and spacious area, is green valley with lush grasslands stretching, surrounded by natural forests. In the distance are the foothills of the majestic Ba Den mountain. Thanks to that, this place exudes a green color of peace, a relaxed and pleasant atmosphere all day long.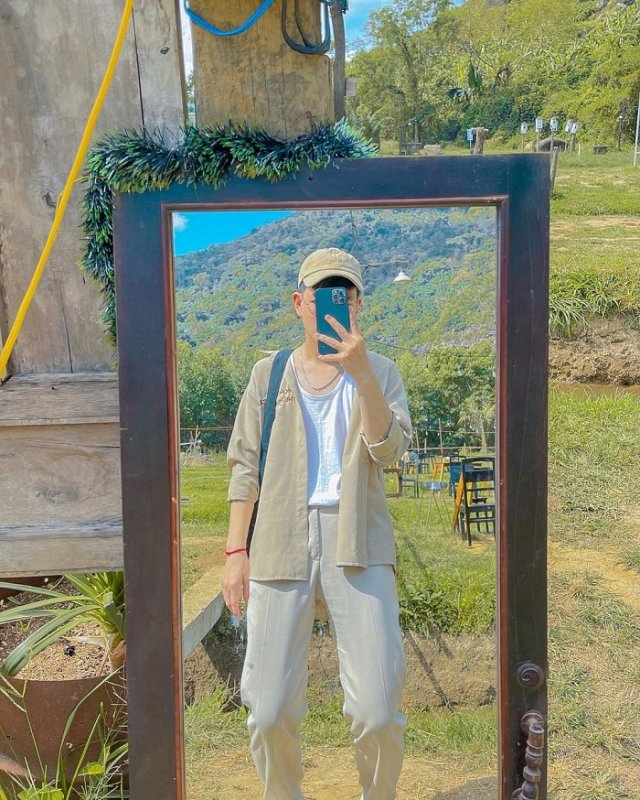 Many cool virtual living corners at Ma Lu Quan campsite. Photo: @qkhanh.ne

The campus of this campground is relatively large and is divided into many different areas. Do you like sipping coffee in a cool space? There is a coffee area with its own roof. Do you prefer to stay in tents and camp from morning to afternoon or overnight? Rest assured, there are tents set up, beautiful and clean.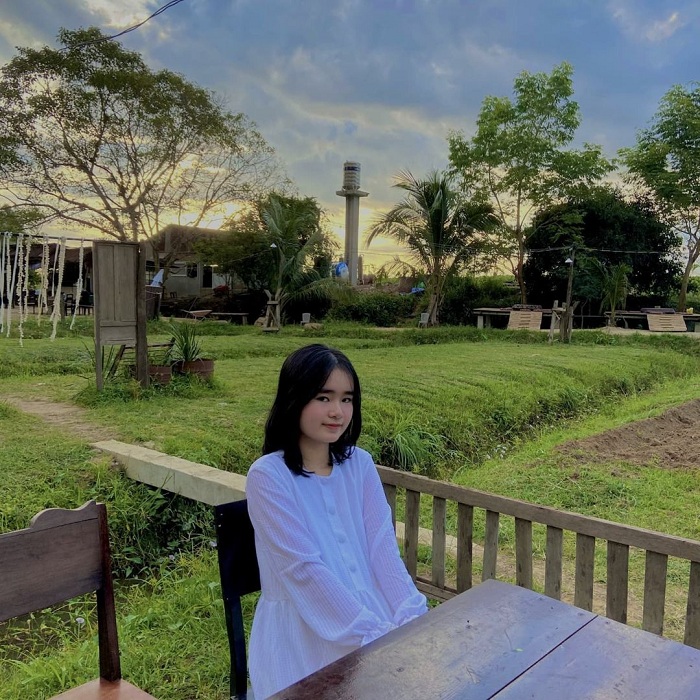 A very peaceful little corner in Ma Lu Quan. Photo: @myg.thw

In particular, at Ma Lu Quan campsite, there is also a common space for activities such as eating, watching bands perform. This is a place where tables and chairs are available, and small decorative chandeliers are attached. In addition, if guests wish to book a party, this place will be decorated with flowers and very romantic balloons.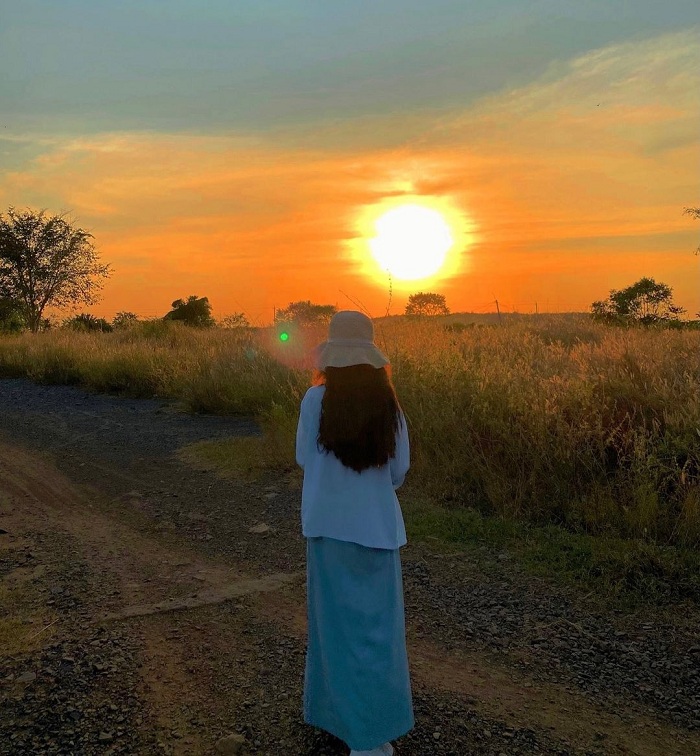 Watching the sunset here is also beautiful and very romantic. Photo: @lth.__

According to the sharing of young people who have come here, Ma Lu Quan is spacious enough to bring comfort, beautiful enough for visitors to check-in and comfortable enough to meet the most basic picnic needs. Therefore, this coordinate has become a very popular destination in Tay Ninh recently.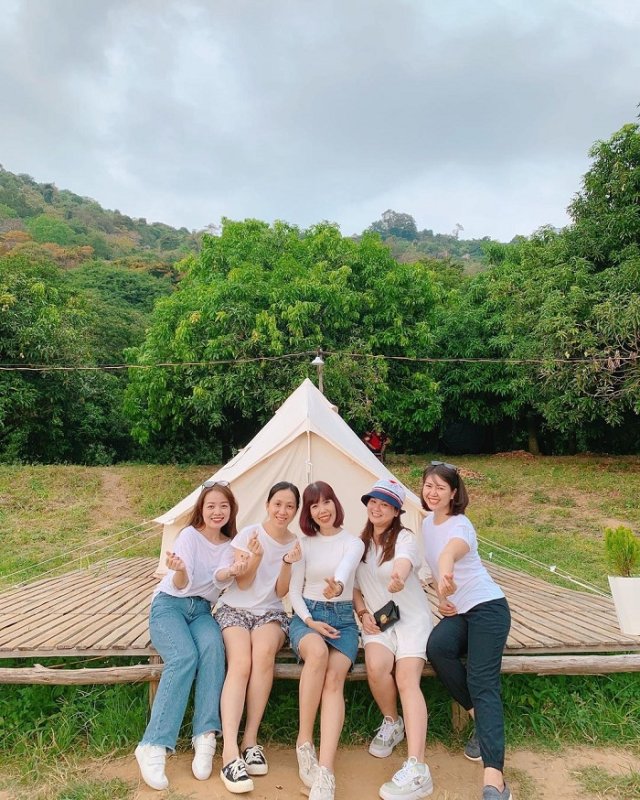 Ma Lu Quan is suitable for short trips on weekends. Photo: @dori.le

To attract more visitors' curiosity, Ma Lu Quan campsite introduced itself like this: "This place has forests, dew, streams but lacks your stories". Is this a subtle invitation, an invitation to "invite" young people to come here to experience relaxing activities after a long time of plowing deadlines or studying intensely?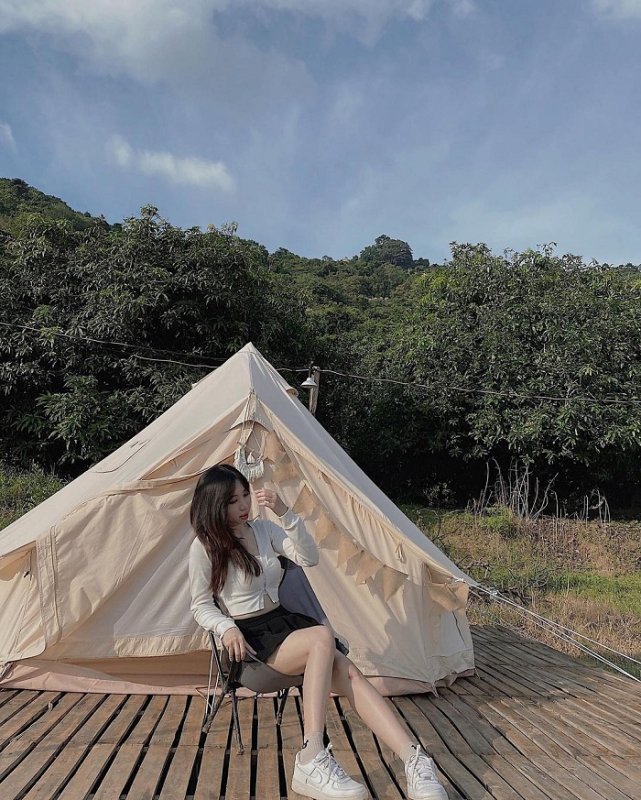 Every corner here is beautiful for you to check in. Photo: @ladibogg

Coming to Ma Lu Quan, visitors can both breathe in the fresh air and admire the beautiful scenery of the majestic Ba Den mountain. Somewhere in the smell of morning coffee, delicious specialties of the holy land of Tay Ninh. All these experiences are not too luxurious, not too lavish but enough to bring more aftertaste to life.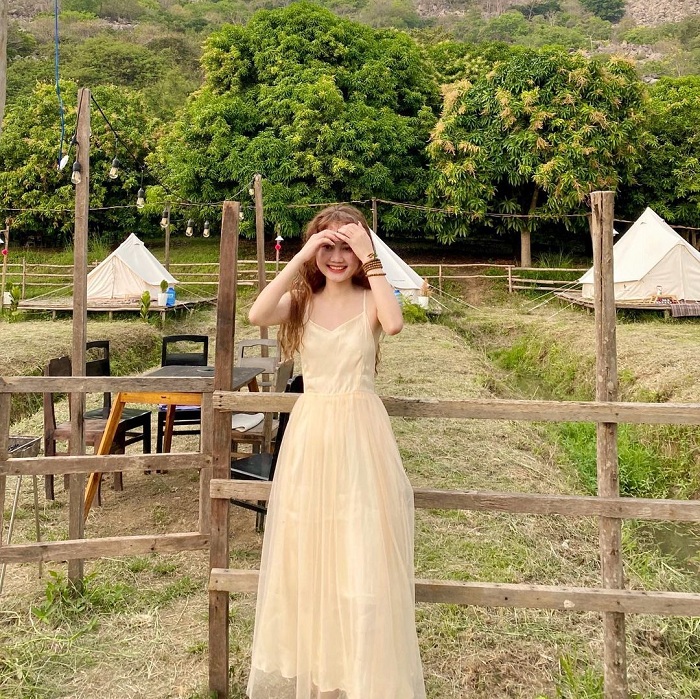 You can have fun during the day or camp overnight as you like. Photo: @linhkha.doan

The best schedule when discovering Ma Lu Quan in Tay Ninh is probably spending the day taking pictures, breathing in the cool air of the vegetation here, walking around the vegetable garden or simply. is to find a quiet little corner to read a book. Then at night, friends gather together to light a campfire, organize a BBQ, eat or sing, and enjoy music in a space of sparkling lights. So what could be better than that?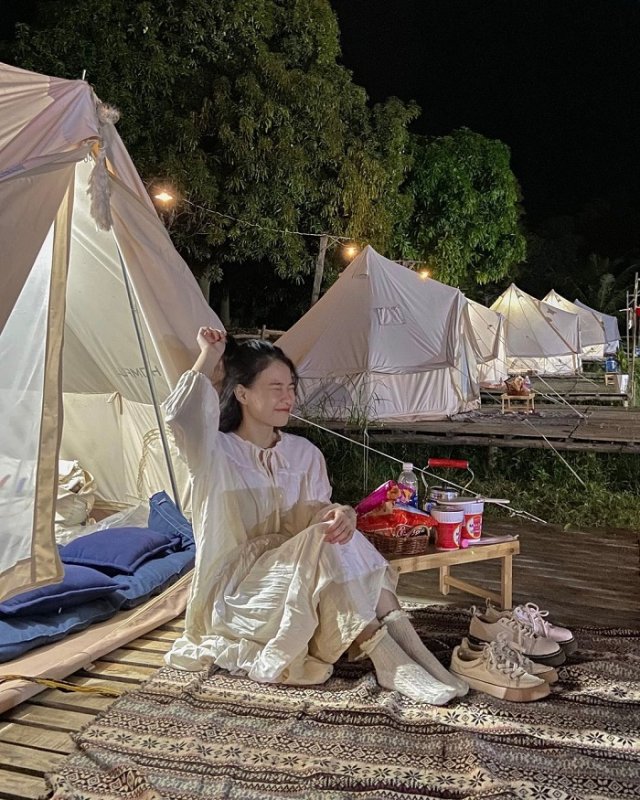 Ma Lu Quan Campground brings many interesting experiences for visitors. Photo: @lth.__

Just 1 day to come here is enough for you to have interesting and interesting activities. Well, the desk work, then the deadline or the boss's "Hey you" messages are temporarily put on hold, making room for really chill moments in this lovely and peaceful picnic co-ordinates for once. 
 

Experience going to Ma Lu Quan 'standard without adjustment'
Currently, this campground in Tay Ninh is open to visitors from morning to afternoon and serves guests camping overnight. Because the way to the shop is a bit difficult to find and easy to confuse with other places, so you should contact in advance for exact directions.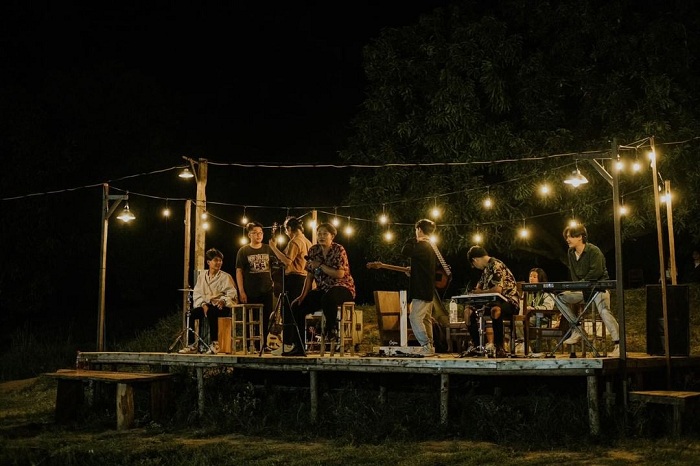 Every Saturday night, there will be a music performance at Ma Lu Quan. Photo: @maluquan.camping

For visitors who need to stay overnight or need to order food, you should also contact us for attentive service. In particular, on Saturday night, there will be an Ascoutic music performance. So if possible, you should come here on Saturday to chill a bit with the music.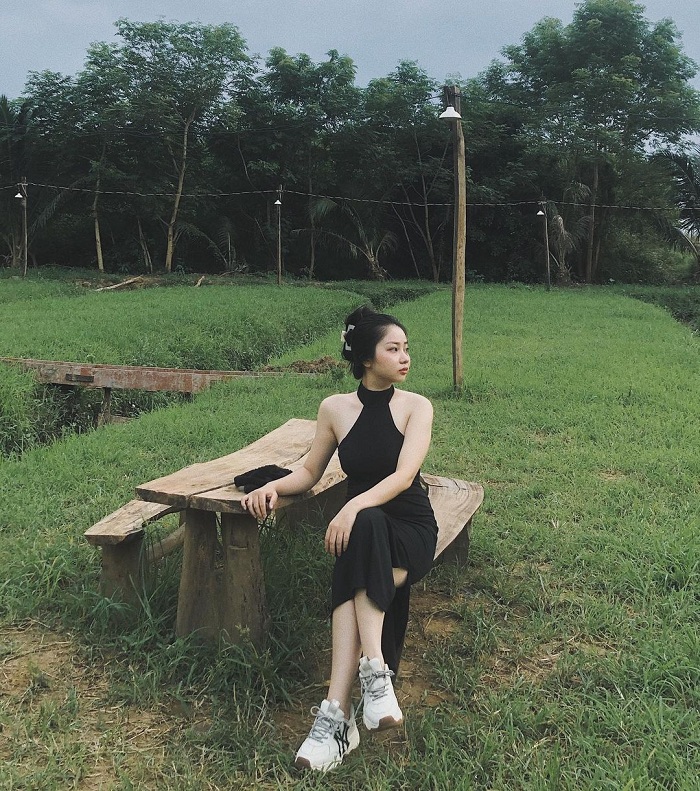 Traveling to Tay Ninh, remember to check in Ma Lu Quan. Photo: @minhhh.anhhhhh

As a very hot coordinate in Tay Ninh, Ma Lu Quan campsite is really an ideal place for short trips for young people. It only takes 1-2 days to "go away" and you can refresh yourself, renew yourself to return to work and life. What are you waiting for without inviting your close friends or that person to come here once, many interesting experiences are waiting for you! 
 
Photo: Instagram
TAG: