Vietnam joins global effort to reduce ocean plastic waste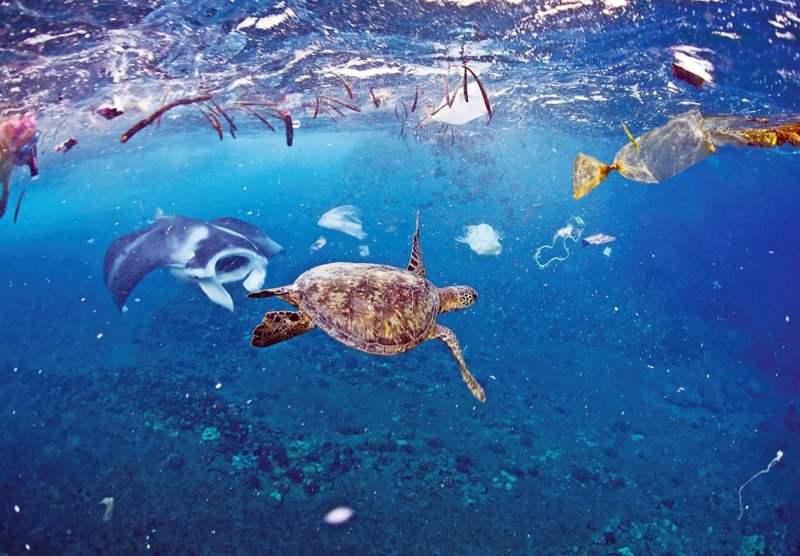 Marine ecosystems are being destroyed by plastic waste
The Ministry of Natural Resources and Environment has assigned the Vietnam Administration of Seas and Islands to participate in the drafting process of the proposed treaty and has made initial contributions to the process. These include proposals to the United Nations Environment Conference (UNEA) focusing on two issues: shifting to a circular economy, and seeking global solutions to barriers that nations cannot solve alone.
Vietnam currently ranks fourth in the world in volume of plastic waste, of which only 10 to 15 percent is currently collected for recycling. Approximately 730,000 tonnes of plastic waste reach the sea every year. According to a recent World Bank report, "Vietnam has set ambitious national plastics waste management goals to combat the economic and environmental consequences of such waste nationally".
Nguyen Ngoc Son, Deputy Director of the Department of Natural Resources Control and Environmental Protection of Sea and Islands under the Ministry of Natural Resources and Environment, said the structural framework of a global agreement on ocean plastic waste and microplastics will aim at comprehensively reducing plastic waste by adopting policy measures and techniques at each stage in the life cycle of plastics; sustainable design, production and consumption of plastic products according to the plastic value chain; and sustainable management according to the 3R model (reduce, reuse, and recycle).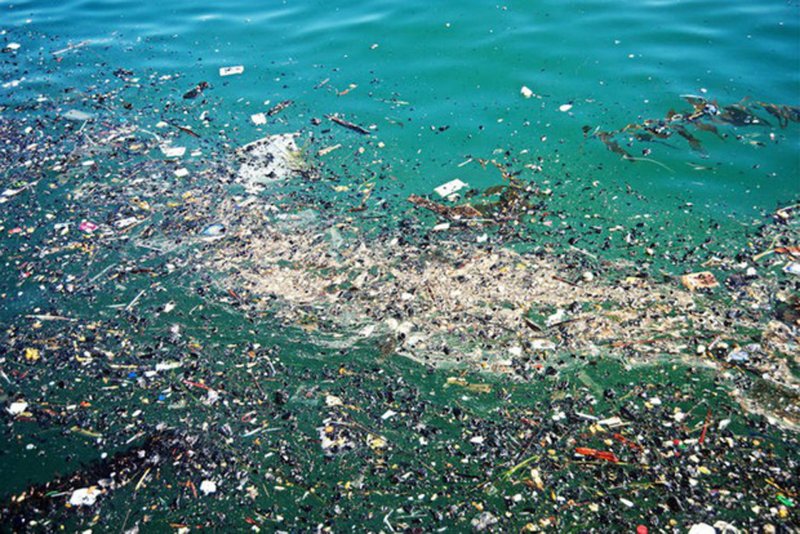 Ocean waste pollution poses a local challenge
Building an effective global cooperation mechanism is also one of the important goals of the "No Plastic in Nature Initiatives" of the World Wide Fund for Nature (WWF), with the organization aiming to support countries and regions to "establish a legally binding global agreement for countries to work together to end plastic pollution".
While waiting for a global agreement, many countries including Vietnam have issued policies and allocated resources to deal with ocean plastic waste and microplastics issues.
According to Son, Vietnam believes that the ocean plastic waste challenges are global problems that require a global approach and solutions, but must be addressed in compliance with priorities of the ASEAN region and Vietnam. Vietnam is willing to participate in discussions to jointly develop an agreement on ocean plastic waste on the basis of respect for international laws, blue oceans, a green planet, peace, stability and prosperity, Son added.
The main contents under discussions and considerations include policies and actions from land to sea, a plastic lifecycle approach, converting a linear economy for plastics to a circular economy, efficient plastic management and saving resources, assessing the actions of each individual, organization, country and region towards a global scale. Some solutions are already in place, such as public-private partnerships, expanded producer responsibility, polluters must be fined, and deposit-return mechanisms.
Thu Huong
TAG: