Discovering Chom Nui lake in Hanoi, an extremely green and very chill space 
Ho Chom Nui Hanoi is a beautiful picnic place with green, fresh, and peaceful natural space, suitable for short weekend trips.
Where is Ho Con Nui?
Ho Chom Nui Hanoi is a picnic spot that is loved by young people in the capital because it is really peaceful and relaxing. The lake is located in Nam Son commune, Soc Son district , about 40 km from the city center. This is a natural lake with a large area, beautiful and poetic landscape, suitable for chilling on weekends.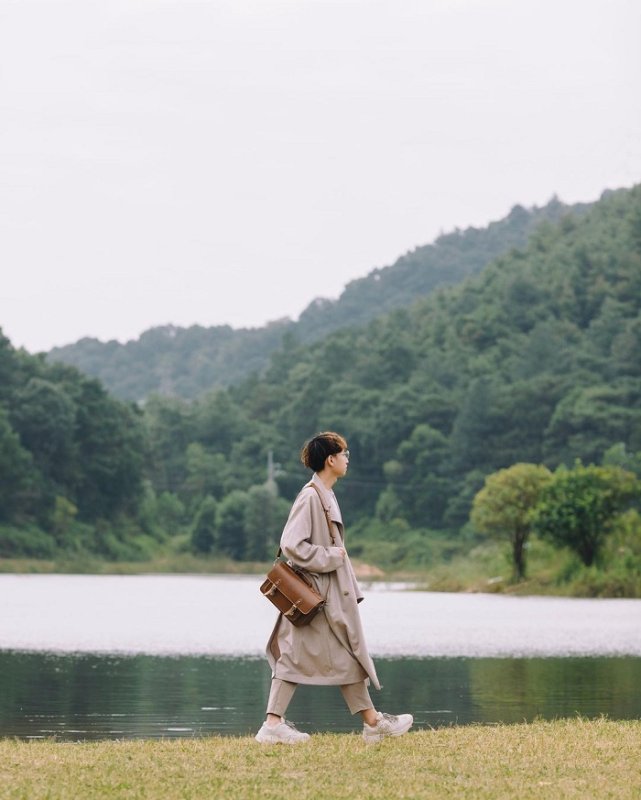 Ho Chom Nui is located in the Soc Son district. Photo: @irl.yolo

From the inner city center, it will take you about 1 hour to reach this spacious, green lake. Currently, there is still no signpost to Chom Nui lake. But you can look up the coordinates of 21.3156199.105.8085403 on Google Maps to go to a large open field by the lakeside. This area is suitable for setting up tents, spreading tarpaulins for picnics.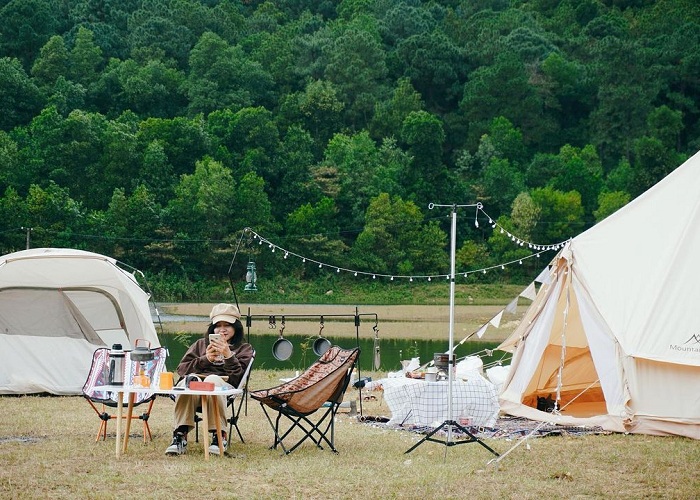 This is a picnic place about 40 km from the center of the capital. Photo: @haiyenn.195

Currently, this lake is a picnic spot in Hanoi that is completely free, with no entrance fee. This place owns fresh air, a peaceful natural landscape and clear, calm blue water. From the lake location to the house is only about 1km, you can go to grocery stores to buy the necessary furniture.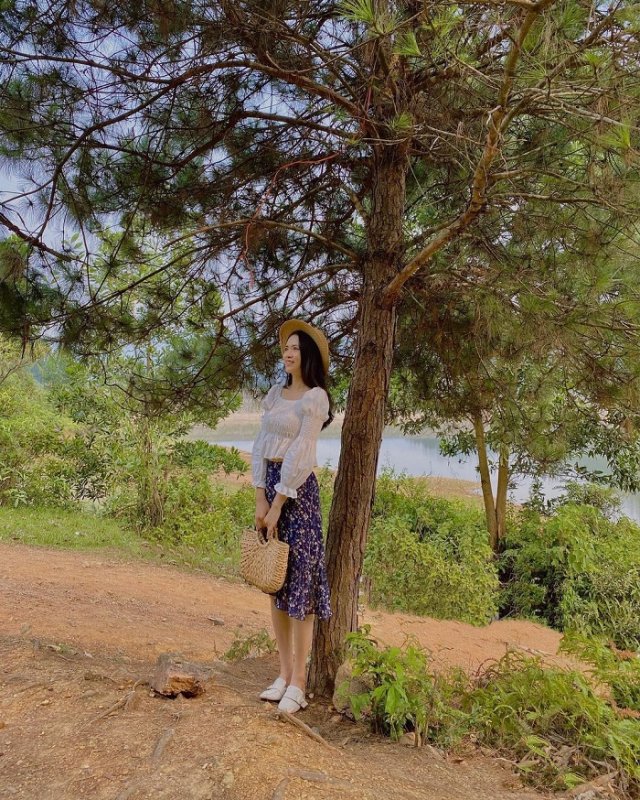 This place owns a beautiful and chill space. Photo: @gianghama.1997

Every year, the time from April to September is the most suitable for tourists to explore this lake. This is the season when the water level in the lake recedes, revealing the green, cool grasslands, suitable for tourists to camp and take impressive and memorable check-in photos. 

What to play at the picturesque Chom Nui lake in Hanoi?
Visiting Chom Nui lake in Hanoi, you will have the opportunity to admire a beautiful picture with a cool green color stretching from the sky to the water surface and the surrounding green grasslands. Nature has endowed this place with a fresh, green atmosphere, bringing a feeling of refreshment and comfort.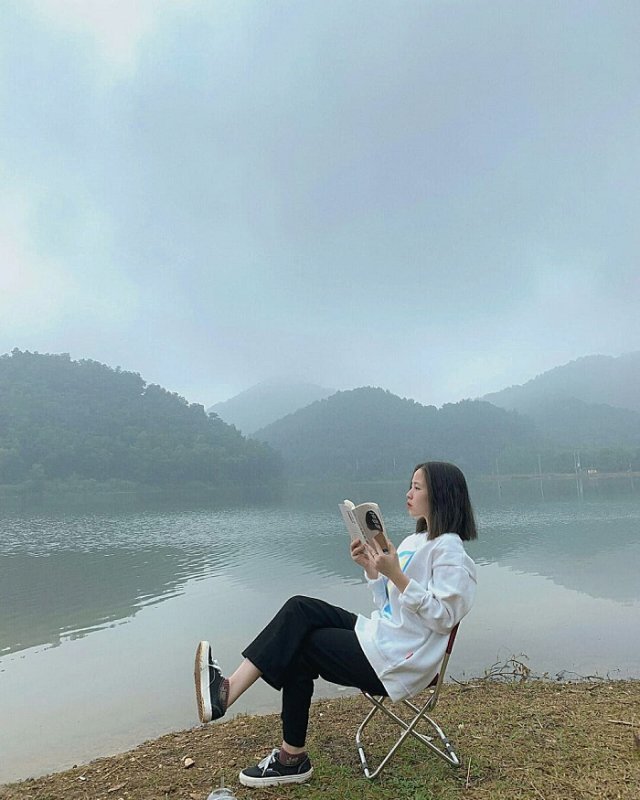 This place is suitable for short picnics. Photo: @hoangnannn_

After a week of studying and working hard, take some time to come here to recharge. At Chom Nui lake, the water surface is fresh, peaceful, and calm. Far away on the lakeshore are luxuriant green trees. Everything is still very wild, only the breath of heaven and earth, absolutely no modern conveniences.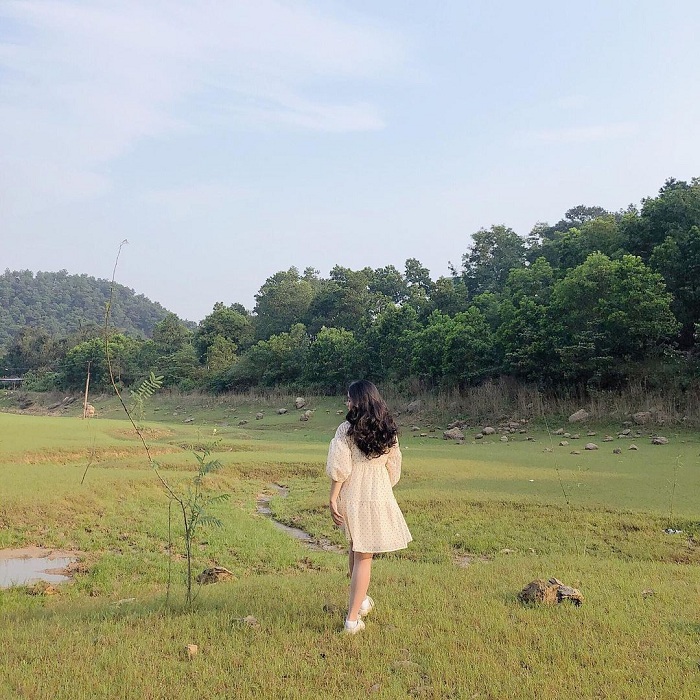 The beautiful space to check-in is here. Photo: @_uynn08_

Compared to many other beautiful lakes in Hanoi , Chom Nui Lake is gentle and idyllic. The green of the trees, the blue of the clouds and the sky in the water make visitors feel lighter and more comfortable. Whether you come to the lake to camp for the day or overnight, you will fully feel the relaxing beauty that this place has to offer.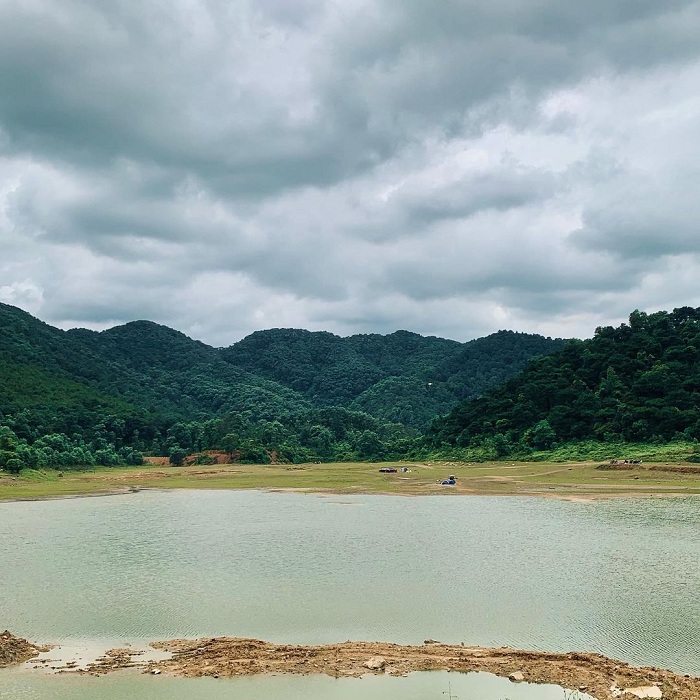 The surface of the lake is calm and calm like a lullaby. Photo: @cofvideos

What to do when going to Chom Nui lake in Hanoi ? According to the share of many young people, this place is suitable for having a picnic during the day or camping overnight. Because it is isolated from the residential area, you need to prepare all kinds of food and water. You can cook by yourself or buy ready-made food at the supermarket for convenience.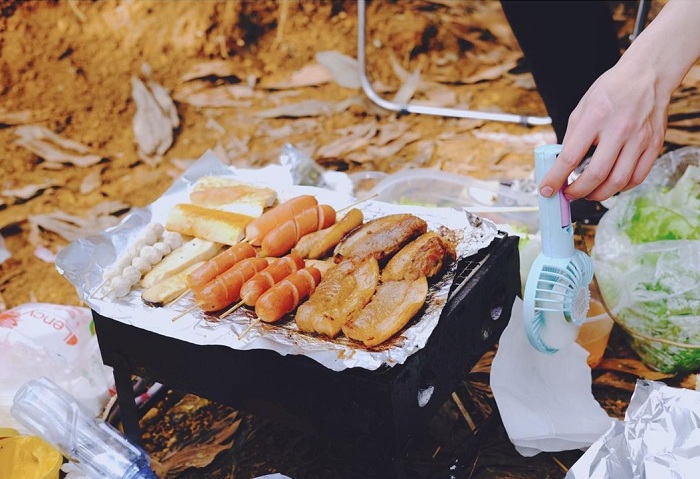 This place is very suitable for weekend camping. Photo: @loido.jpg

On a summer day, the weather here is quite pleasant and cool thanks to the trees and the lake. You should set up camp by the lake, organize barbecue and activities, eat, and have fun with your companions. If you have time, you should camp overnight to catch the beautiful sunrise the next morning. 
In a cool and peaceful space, there is nothing better than sipping a bit of barbecue, chatting with friends, and taking some beautiful check-in photos. How many worries and worries can be put aside for a while, enjoying really comfortable moments with the people you love.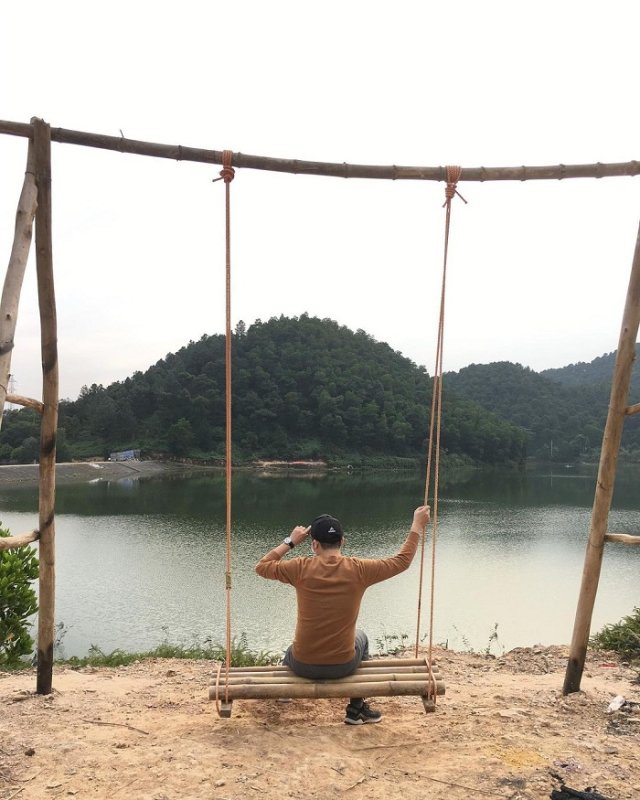 Ho Chom Nui has many beautiful corners for visitors to check in. Photo: @suutranquang

Besides, Hanoi's Chom Nui lake is also an ideal place to paddle SUP on the lake. Here, the lake is wide and the water is calm, suitable for you to experience this fascinating sport. To paddle SUP, you need to prepare your own boat and learn how to paddle. In addition, do not forget to bring an extra life jacket to ensure your safety.
 

Notes when exploring Con Nui Lake
Ho Chom Nui is a tourist destination in Hanoi that is increasingly known by many young people and chooses this place to camp, take photos, or paddle SUP. To have a complete trip here, you need to keep a few important things in mind: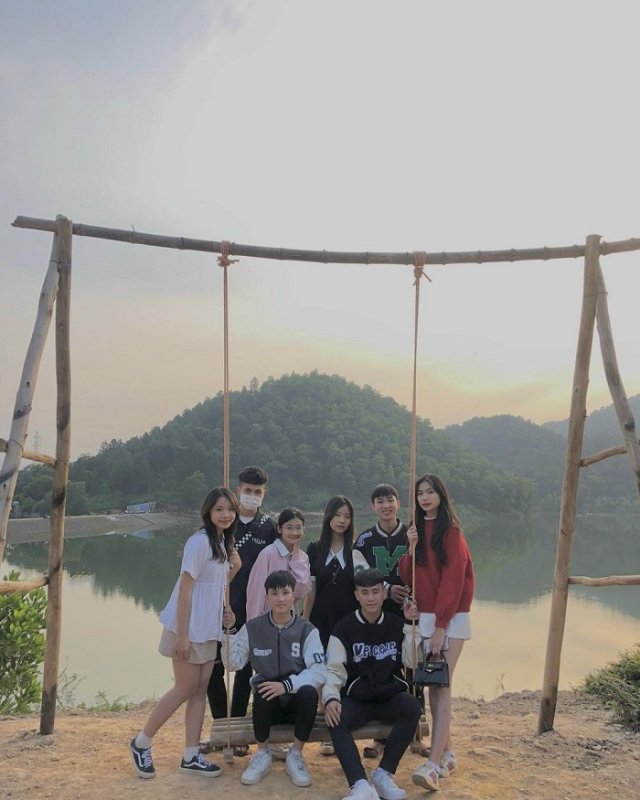 You should consider the weather situation before coming here. Photo: @camlinn_04

This lake is a very wild place. There is no food or drink around, so you need to be fully prepared to meet your needs during your schedule. About 1km from the lake, there is a small grocery store of local residents, you can come and buy some necessary items.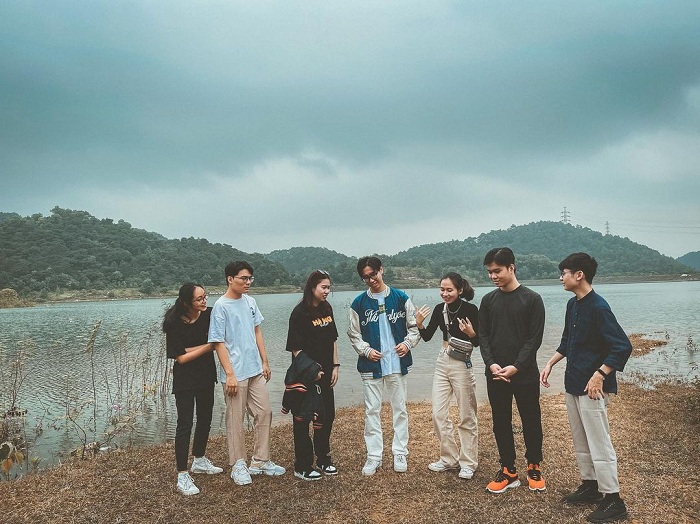 You can go to the lake in the afternoon to camp overnight, catch the sunrise the next morning. Photo: @tr_vux

The phone signal here is extremely weak. Therefore, you should notify your loved ones when you have an outing to the lake to avoid worrying about your loved ones. However, because the phone signal is weak, you can focus on immersing yourself in nature, separating yourself from work and social networks.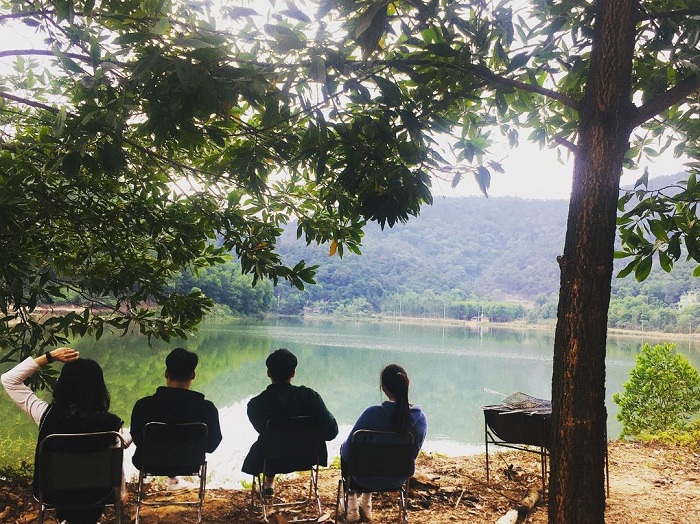 This place has beautiful scenery but the phone signal will be very weak. Photo: @tt_science

For a complete trip on clear days, you should check the weather in advance. If camping, you should avoid rainy season days to ensure safety. Ideally, rent a tent larger than the number of people to have a comfortable space during use. 
In addition, you need to keep a few things in mind:
Do not use drones because the surrounding area is a military area 
In the summer, you should rent a tarpaulin and go in the evening or overnight as you like
In winter, you rent or bring full blankets and sleeping bags
Currently, Chom Nui lake is known to many people, so there are more garbage collectors or some paid camping areas, you need to note this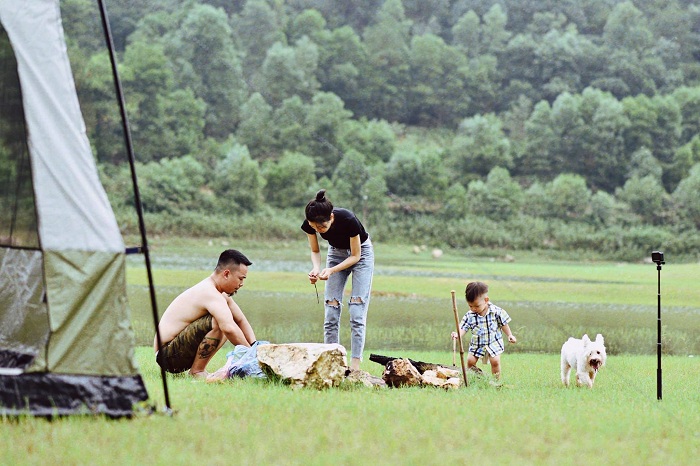 In Hanoi, you should once go to Chom Nui lake for a picnic. Photo: @hodongdo

Ho Chom Nui Hanoi is a beautiful, fresh and peaceful destination on the outskirts of Soc Son district. If you have time, come here to breathe in the fresh air, recharge your energy so that you can return to work and life in the freshest and most energetic way. 
Photo: Instagram
TAG: