Explore Mua Cave, which is known as the "fairy scene" of Ninh Binh
Famous as the "virtual living mecca of the North", Mua Cave continues to be a destination chosen by many people to travel in 2022.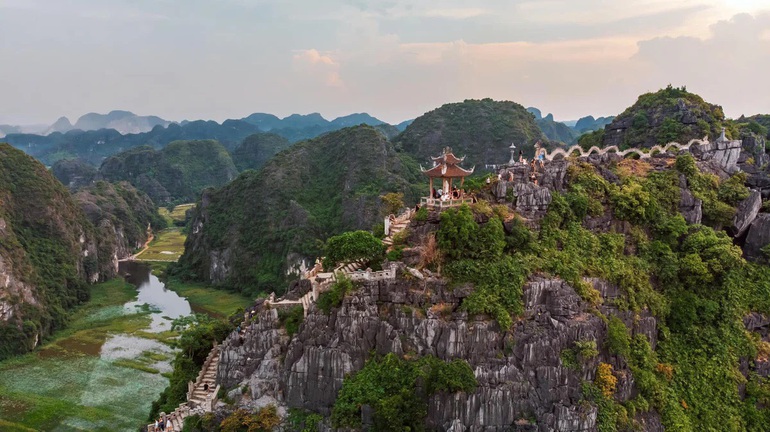 Mua Cave is known as the "fairy scene" in the ancient capital (Photo: ST).
Famous in recent years, Mua Cave belongs to Hoa Lu ancient capital complex with many scenic spots in Ninh Binh such as Trang An eco- tourism area , Bai Dinh pagoda, Tam Coc Bich Dong… loved by domestic and foreign tourists.
Many people liken that Mua Cave is called a fairyland in the ancient capital because it is the only place that has a "high" scenic spot, where visitors have to climb up to 486 mossy stone steps simulating the architecture of the Great Wall. Only to be able to reach the top of Mua mountain.
Meanwhile, all the tourist attractions do not have this. On the top of the mountain with a statue of Buddha, a dragon that welcomes the sun or a "virtual living" tower are the highlights of this landscape.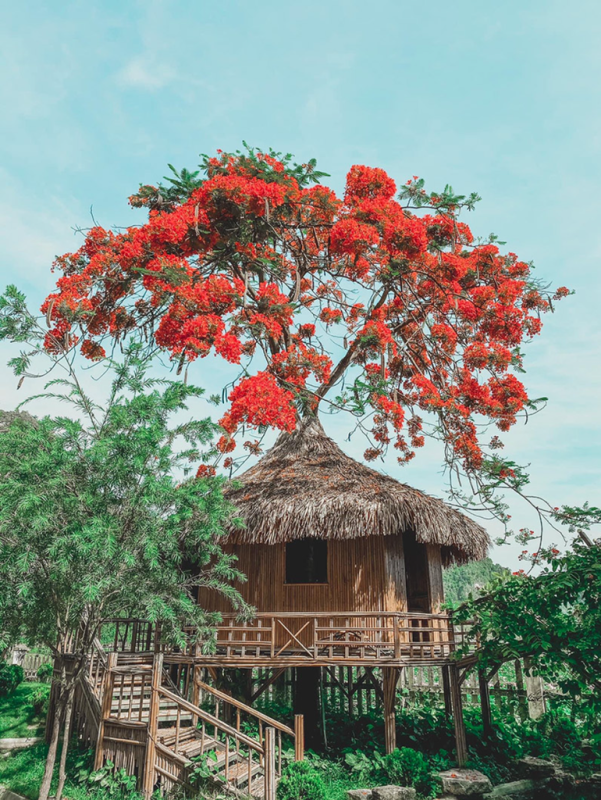 The blooming phoenix tree grows in the very strange hut of Hang Mua (Photo: PH).
Not only famous for the top of the mountain to see the beauty of Tam Coc, but the "fairy scene" in this resort is also the landscape at the foot of the ancient mountain. It is a giant cactus garden, an artificial waterfall, a phoenix tree growing in the middle of the house…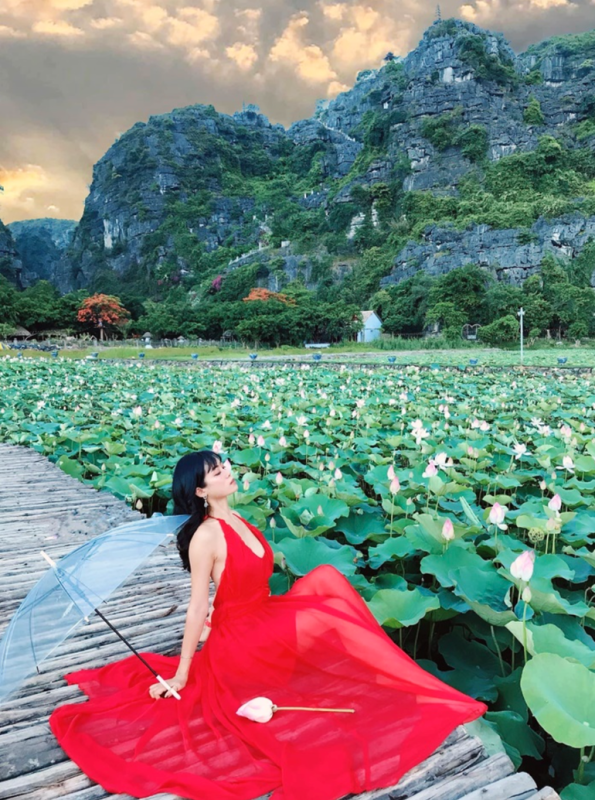 Hang Mua lotus lake is an extremely attractive place for tourists, especially young people (Photo: PH).
In particular, the lotus lake in Hang Mua is also the most favorite virtual living place for tourists when coming to Ninh Binh. This is the largest lotus lake, blooming almost all year round except for the cold winter, and the highlight is the heart-shaped wooden path in the middle of the lotus lake.
At the foot of Mua mountain are rooms built with diverse architecture, especially creating a harmonious highlight between nature and man-made. This place is also known as one of the most beautiful resorts in Ninh Binh.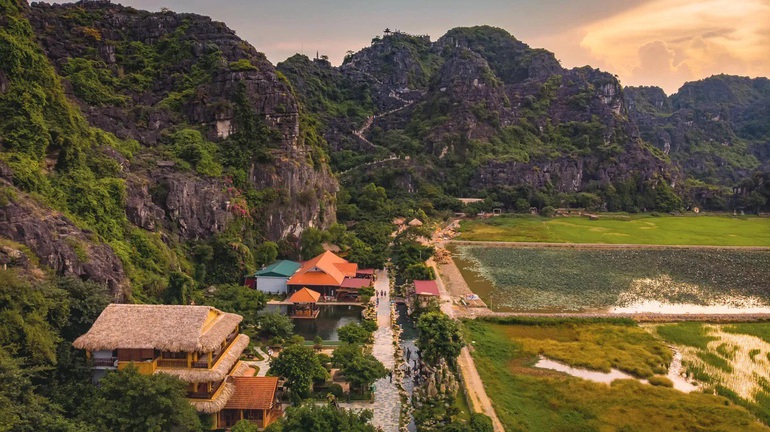 Panorama of the place known as the "fairy scene" of the ancient capital (Photo: ST).
Going to the "fairy scene" in the ancient capital, in addition to checking in to live virtual on the top of Mua mountain or a giant lotus lake, visitors can also hear the legend of this special name dating from the Tran Dynasty.
Ninh Binh cuisine is also a tourist attraction with famous dishes of the ancient capital here such as burnt rice with goat meat, dishes made from goat meat or lotus flowers picked from the lotus lake itself.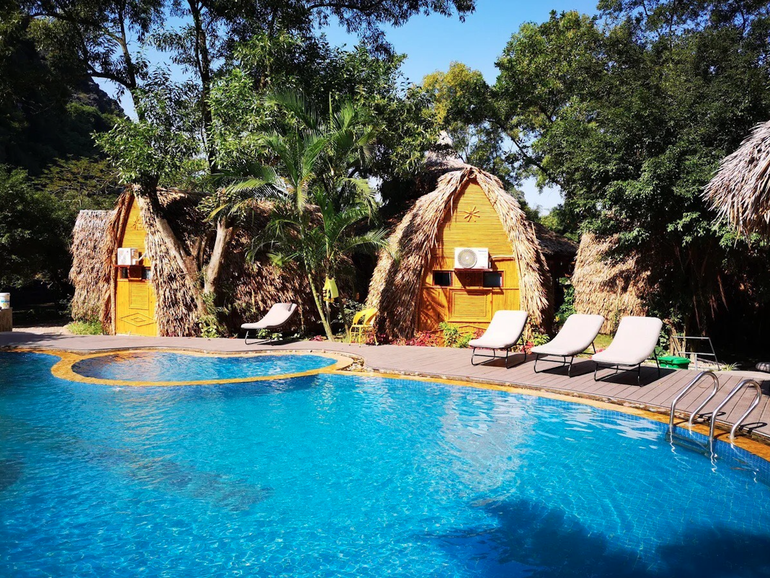 Another "virtual living" corner at Hang Mua resort (Photo: PH).
With the available attraction, the place of Hang Mua will certainly remain a place that domestic and foreign tourists cannot ignore when coming to the ancient capital of Ninh Binh.
TAG: