Park 29/3 Da Nang – cool green lung in the heart of the city
If traveling to Da Nang and visiting here on a sweltering afternoon, the 29/3 Da Nang park is definitely a great place for tourists to stop and feel the rare serenity in the middle of the energetic city. this move. 
About the park on March 29 in Da Nang 
Da Nang 29/3 Park is located in a super prime location, is the frontage of two major roads in the city center, Nguyen Tri Phuong and Dien Bien Phu, the opposite is Nguyen Kim electronics supermarket. Da Nang airport is only 5 minutes by car. With this location, visitors coming here to explore are very easy to move from many directions. At the same time, because it is located in the center of major roads, the public transport system of buses, taxis, and grabs are all very busy, making it easy for you to travel between attractions.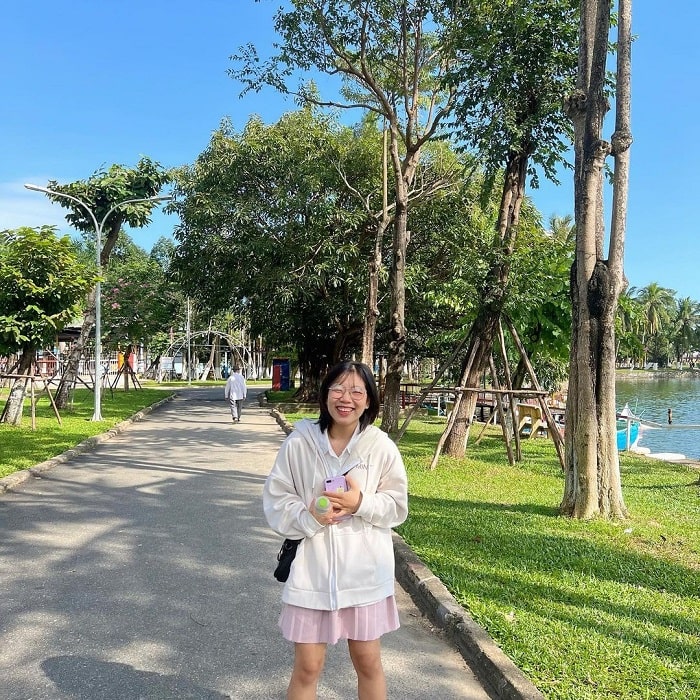 29/3 Danang Park (Photo: _hnhani_)
Peaceful space in the park of 29/3 Da Nang 
29/3 Danang Park is a public place for locals with a total area of ​​more than 20ha. This place is greened by countless different types of green construction. In particular, there are many types of ancient trees with wide canopy, large trunks covering a large space, providing an ideal space for playing and relaxing.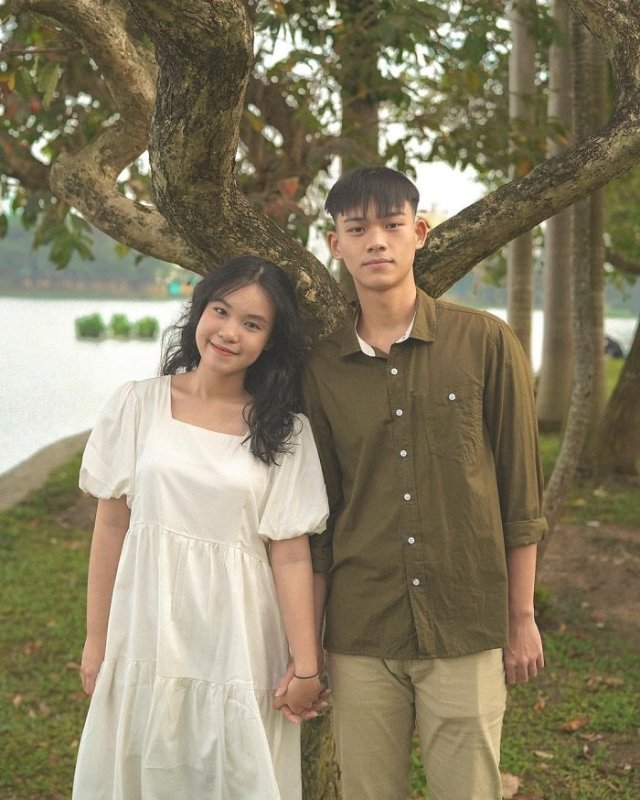 (Photo: _gnud.oaht_)
The highlight of the 29/3 Danang Park is located in the area of ​​a large, green lake that is very poetic and lyrical. Surrounding this place is surrounded by green grasslands, trees create a charming picture of young water. Combined with the airy, fresh atmosphere, it offers an ideal stopover for those who are looking for a peaceful retreat in the heart of the vibrant city.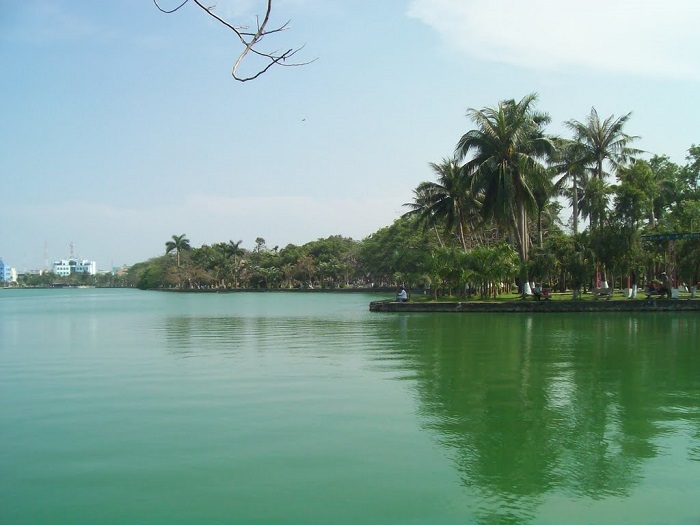 The large lake in the park 
Right next to that poetic lake, this park also has many other very attractive items such as: children's play area with a Ferris wheel, slide, electric car, laughing house, … or zoo area with many rare and precious animals such as red-tailed monkeys, crocodiles, pythons, star deer, bears,… along with sports facilities such as jogging cars, gym bikes, barbells, .. . so that people and tourists can come to live, entertain, exercise and improve health.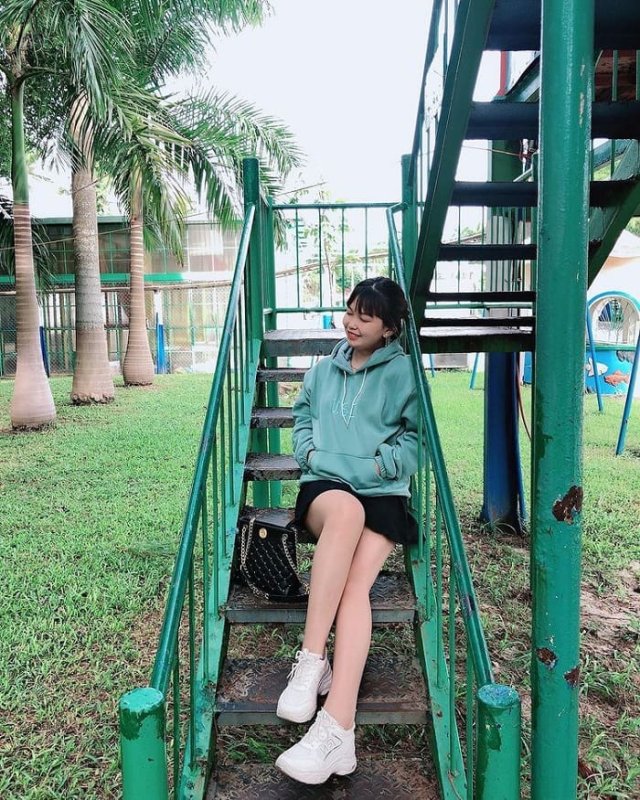 (Photo: botbot1311)
What time should you go to the park on March 29? 
According to Da Nang's travel experience , the most ideal time for people to visit Da Nang 29/3 Park is in the morning and afternoon. The weather at that time was quite cool, gentle sunshine helped visitors clearly feel the fresh and relaxed atmosphere amidst the poetic nature and comfortably participate in and experience many outdoor recreational activities.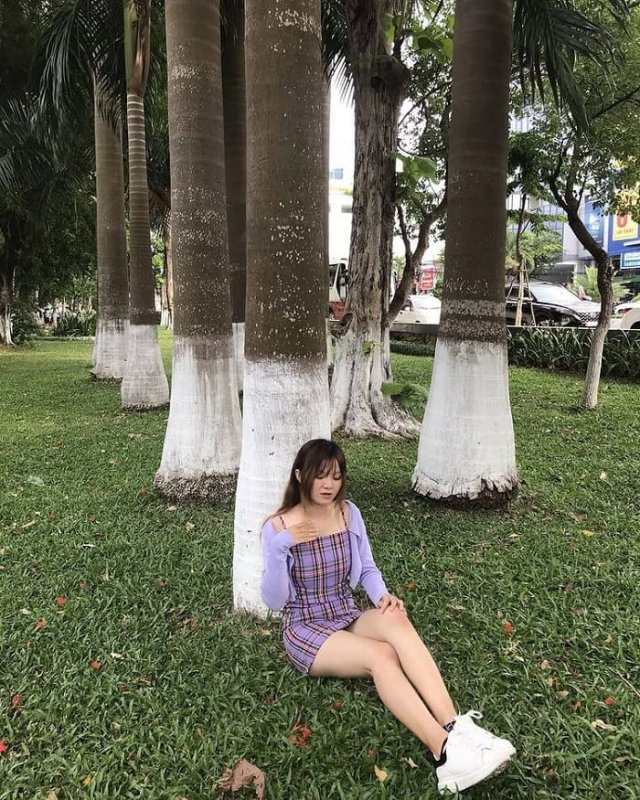 (Photo: trhqyen)
Interesting activities at the park on March 29 in Da Nang 
 
Breathe in the fresh air 
Due to its prime location right in the city center, the 29/3 Danang Park has become an impressive "green lung" loved by locals and tourists alike. Coming to this place, visitors will have the opportunity to comfortably walk on the paths built between the trees or right on the banks of the poetic lake and enjoy the cool, clear air in the bustling atmosphere. of Da Nang city.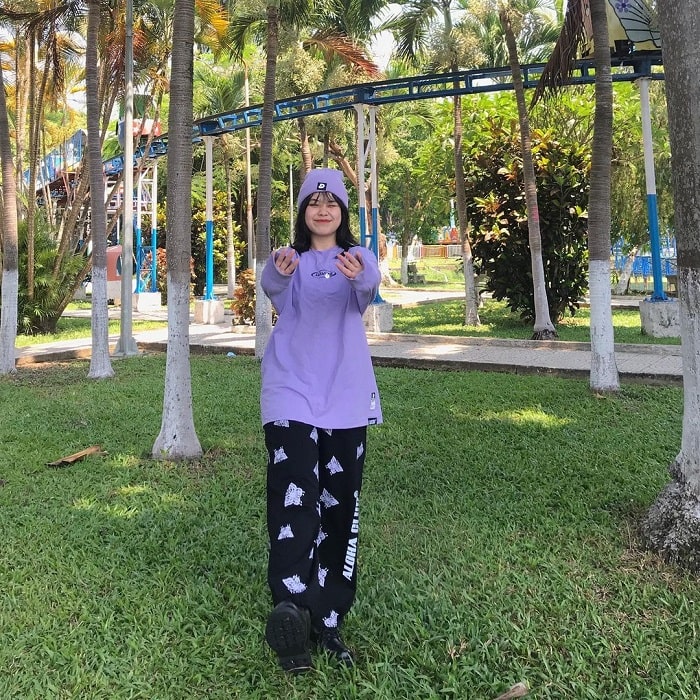 (Photo: _h.giang03_)
Go fishing
In the middle of the park on March 29, Da Nang has a large lake with many types of fish. From the row of stone benches at the lakeside, visitors will see each school of beautiful fish swimming around. Locals in Da Nang have a habit of coming here often to fish. In the midst of the cool scenery, it is not difficult to see an old man leisurely letting go of his fishing rod and taking a nap under the tree to rest.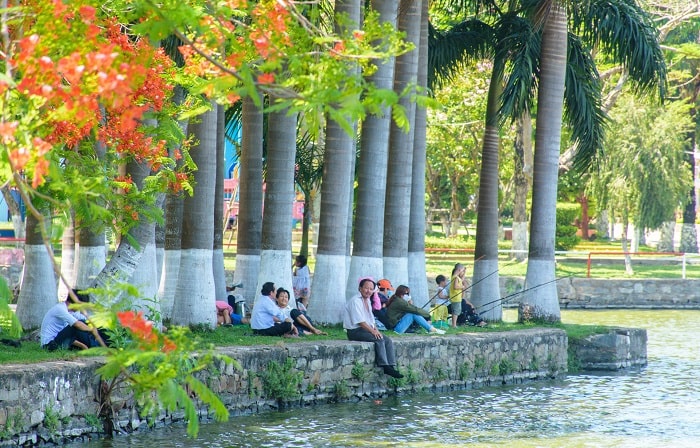 People sitting fishing in the park 
Picnic
For young people, the 29/3 park is an ideal coordinate for close friends and family to organize picnics, arts, collective activities, … or simply find a small corner. Peaceful, quiet for dating couples, reading books. Therefore, when you come to this park, you will be quite surprised to see that the space here is crowded with people of different ages.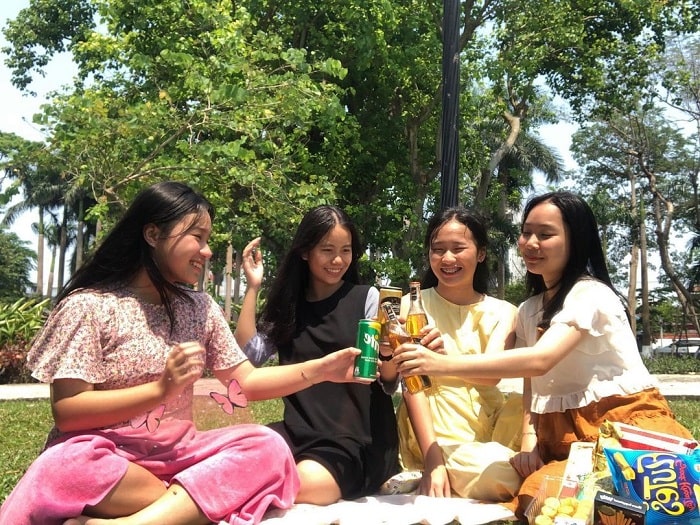 (Photo: 4pieces.ofhope_)
Children's play area
To ensure that the 29/3 Danang Park is a great entertainment area, it not only owns a diverse biological population, but also invests in designing more play areas for children such as cars. electricity, Ferris wheel, slide, laughing house,… Besides, when playing at the park, children can learn and observe many animals at the zoo.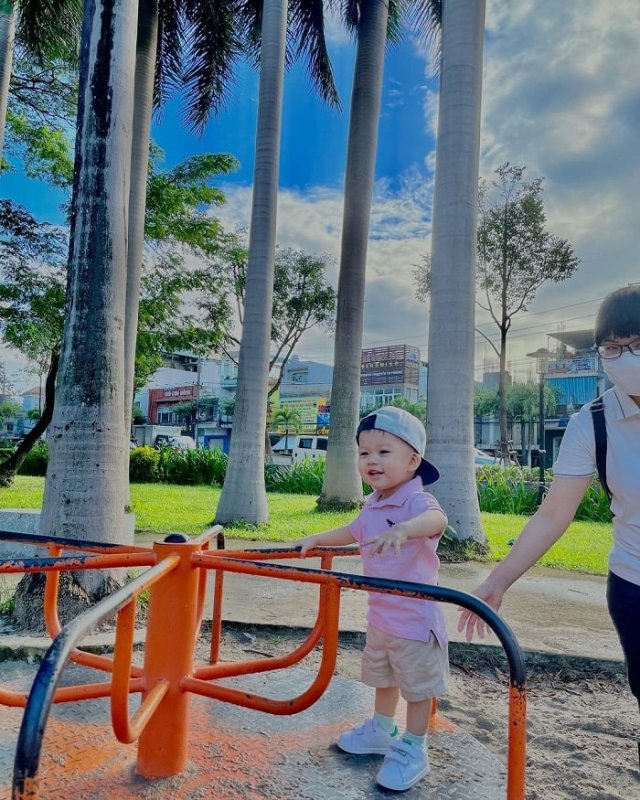 (photo: tourancenin)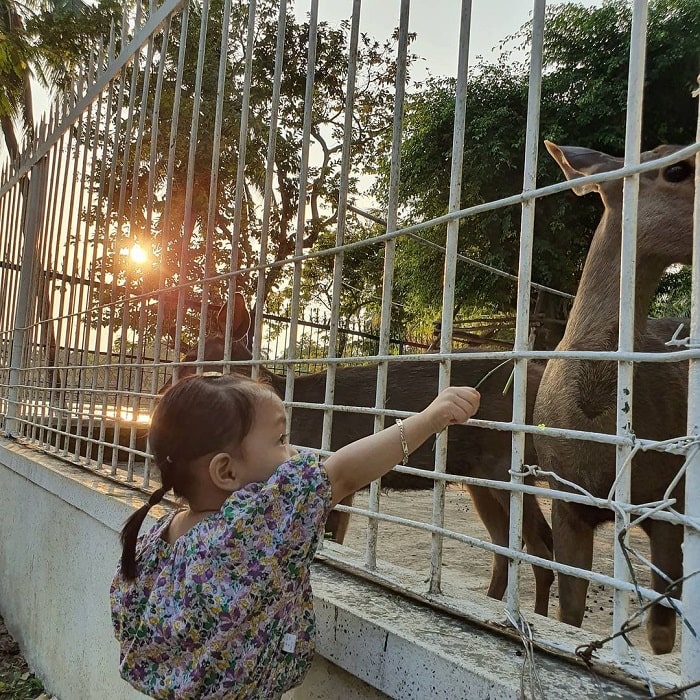 Have fun with many animals 
After visiting and having fun at this park, you can easily move to famous tourist attractions located in the central area such as: Love Bridge, Dragon Bridge , Cathedral Church,… or Go to luxury restaurants and coffee shops to rest.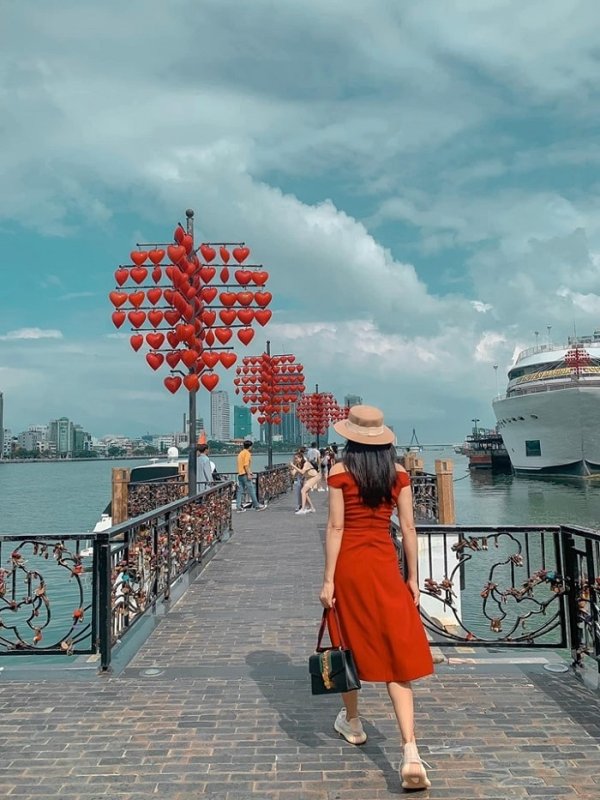 Love bridge 
Live virtual 
Although the 29/3 park is not as famous as other virtual coordinates in Da Nang, when coming here, many visitors will be surprised with the beautiful views that this park possesses such as: background from green grasslands. , a quiet lake, rows of trees, or even a children's play area, … will also promise to bring new "working" experiences that check-in enthusiasts cannot miss.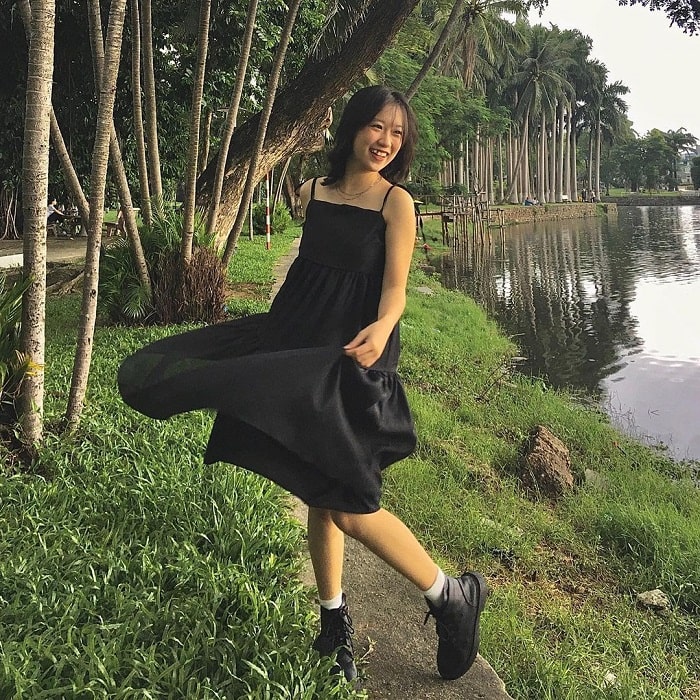 (Photo: min_zunnn)
The highlight of virtual living in this park is located in the poetic green color coming from the poetic and charming natural space, so this place is a great choice if you are looking for a check-in corner with romantic youth colors for you. his album.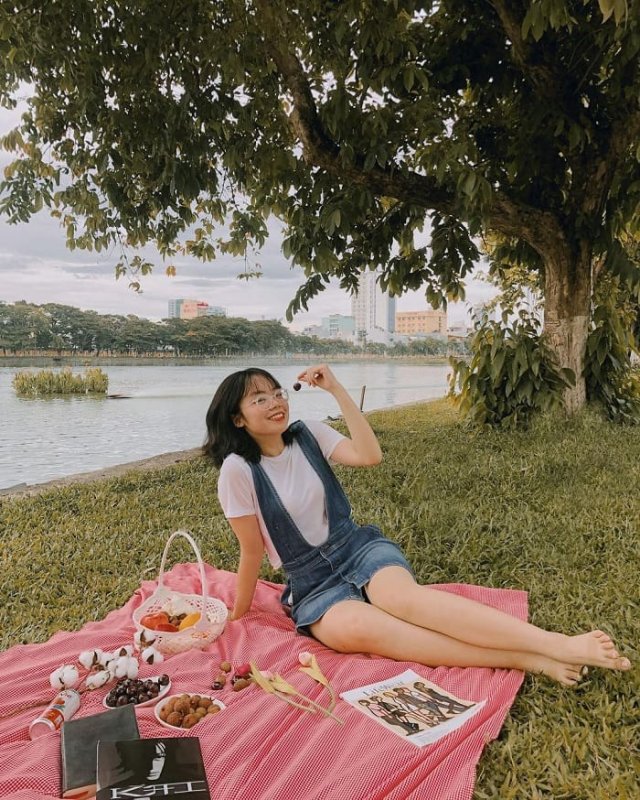 (Photo: __bkhanhh)
Park 29/3 Da Nang is a very precious space of the city. When you feel sluggish and secretive, you can visit here, choose a corner under a large tree by the lake, the gentle, cool winds will blow away all your worries and fatigue. The whispering sound of the wind combined with the green color of the leaves, the peaceful lake is a wonderful "medicine" for everyone's soul and spirit. 
Photo: Internet
TAG: