Come to Par Le stream to immerse yourself in the fresh nature of Hue
Hue not only has magnificent and ancient mausoleums, but the ancient capital also has many beautiful natural landscapes that make visitors bewildered and immersed, one of which is Par Le stream, a wonderful green paradise. It is located in the middle of the majestic scenery of the Truong Son mountains. 
Traveling to Hue and visiting Par Le stream, which is bestowed by nature with a cool and clear stream, will be an interesting experience for those who love to explore nature. Par Le Stream is an emerging tourist destination that is being spread by believers because of its majestic natural scenery and fresh air, this stream is the perfect place to "escape" for those who want to temporarily get away from the hustle and bustle of the city.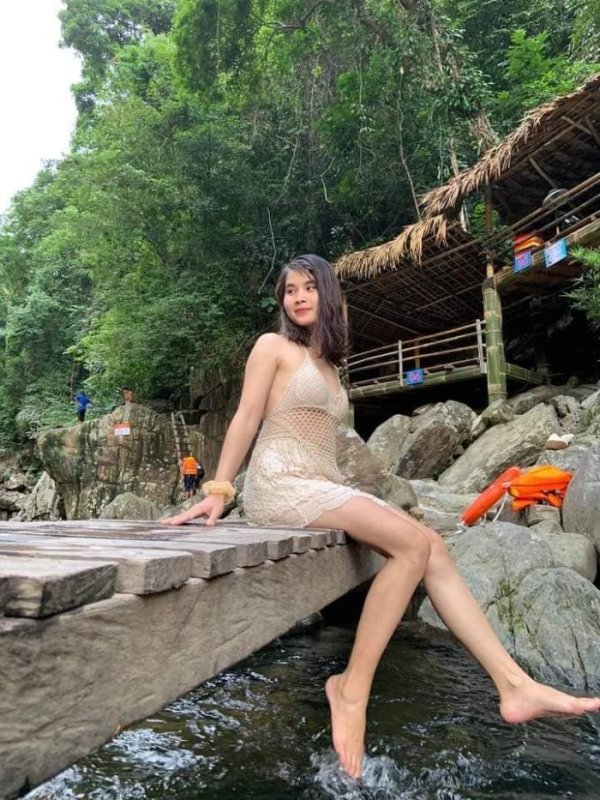 Par Le Stream is an attractive destination for tourists. Photo: FB/dlaluoi

How can you get to Par Le stream?
Par Le stream is located in Hong Ha commune, A Luoi district , 50km from the center of Hue city. From the city center, if you want to go to Par Le, you just need to move in the direction of National Highway 49, move to Ta Luong Pass area, and go about 5km more to reach Par Le stream. If you move from the central area of ​​A Luoi district, you just need to move through Mo Qu bridge and A Co pass area to reach Par Le stream.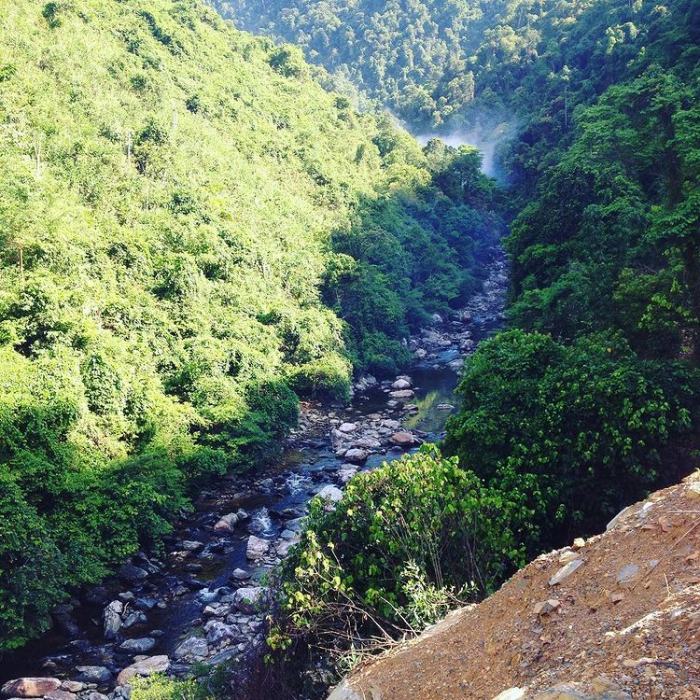 The beautiful stream is located in Hong Ha commune, A Luoi district. Photo: @minhhvu306
The road to go to Par Le stream in A Luoi is not dangerous, so visitors can freely choose a means of transportation that is a motorbike or a car depending on their needs.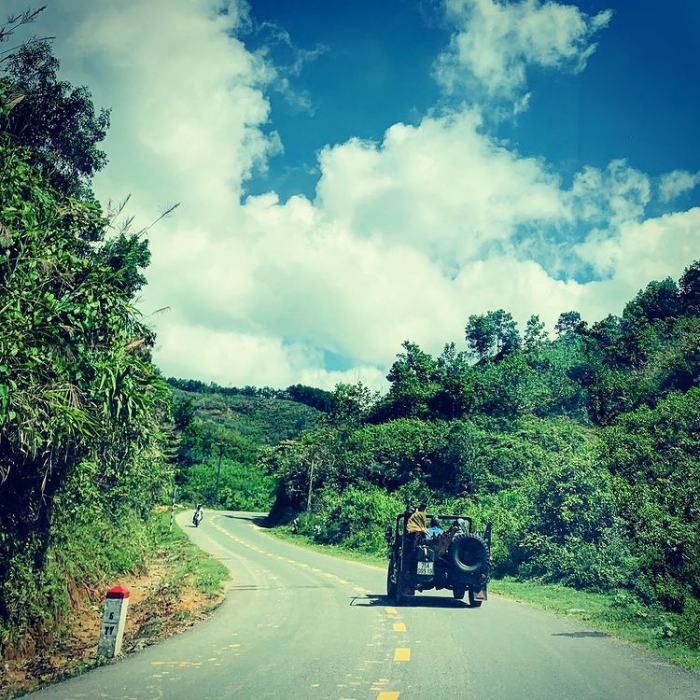 The road to the stream is also very easy to go. Photo: @senlouis6886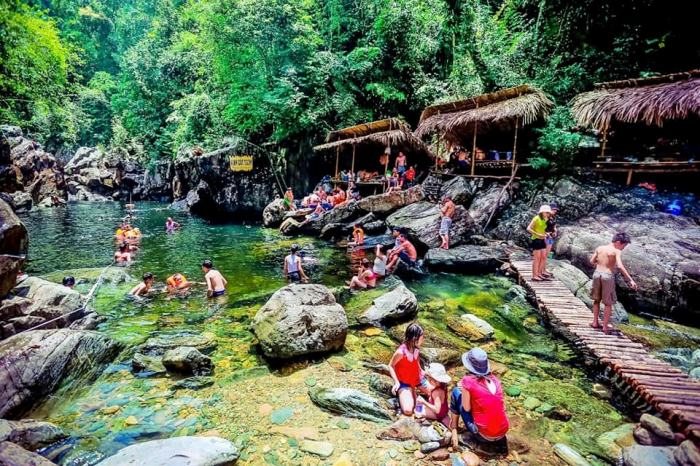 This is a destination that many people love because of its beautiful natural scenery. Photo: FB/dlaluoi
>See more: Visit Le Ba Dang museum – An enchanting art space in the middle of a forest in the Ancient Capital  

What to experience at Par Le stream in Hue?
Par Le stream possesses poetic natural beauty and fresh air, so when visiting this place, visitors can comfortably enjoy the beautiful scenery and countless other interesting experiences. 
Right from the gate area of ​​Par Le stream tourist area, visitors can hear the murmuring stream or chirping birds, feel a very close nature that is preparing to open up before their eyes.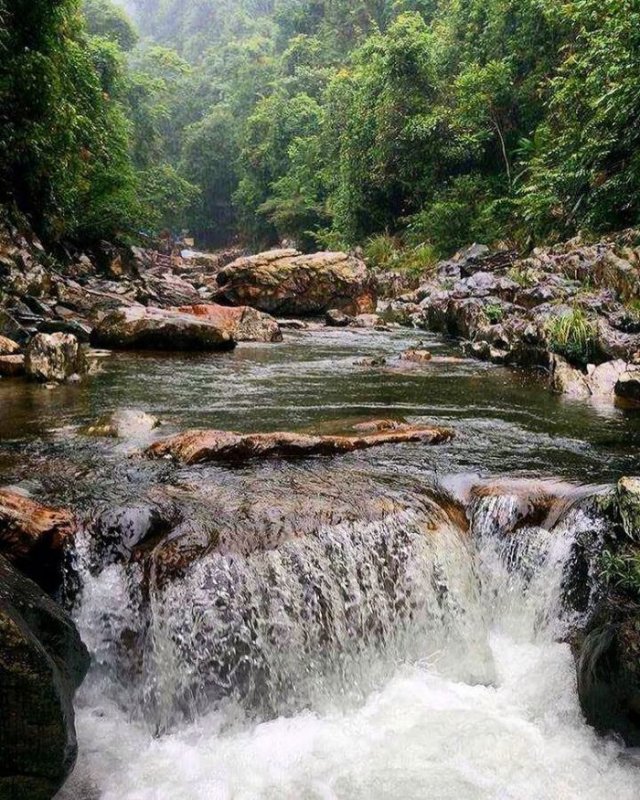 The stream has an attractive beauty from the old forest. Photo:@victoriastickland
The scenery of Par Le stream will surely make visitors overwhelmed, in the middle of the green forest is a large stream with clear water that can see the bottom, green trees. On both sides of the stream, there are small huts with thatched roofs, which are suitable places for visitors to rest and relax.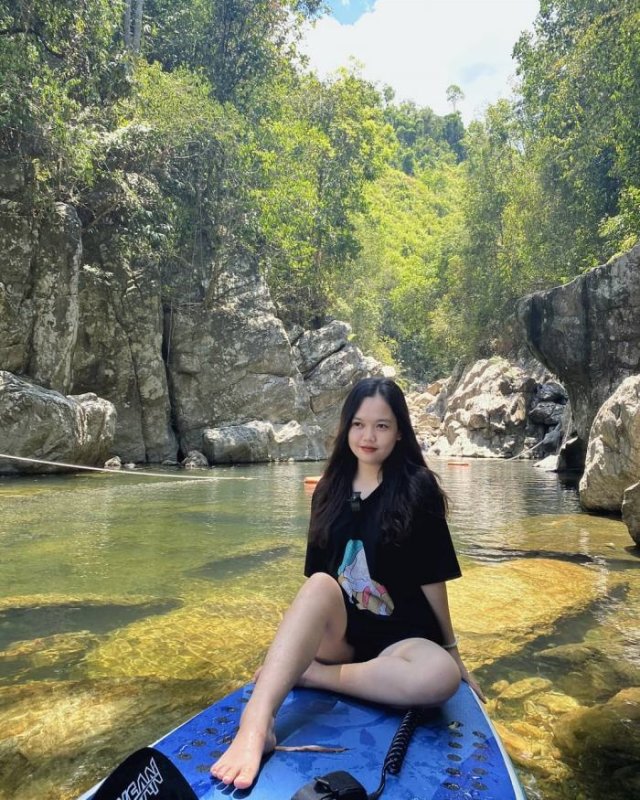 Fresh and free nature. Photo:@landiep2oo1
The highlight of Par Le stream is Cat Toom Bay, a large cliff with a height of about 5m, this is where visitors can climb to admire the beauty of the entire stream as well as make beautiful jumps. eyes to challenge yourself. The upstream area of ​​the stream has a very beautiful cave system, the underground water flowing from the mountain is very clear, especially this area in the summer will have a lot of fruits of the forest with unique flavors.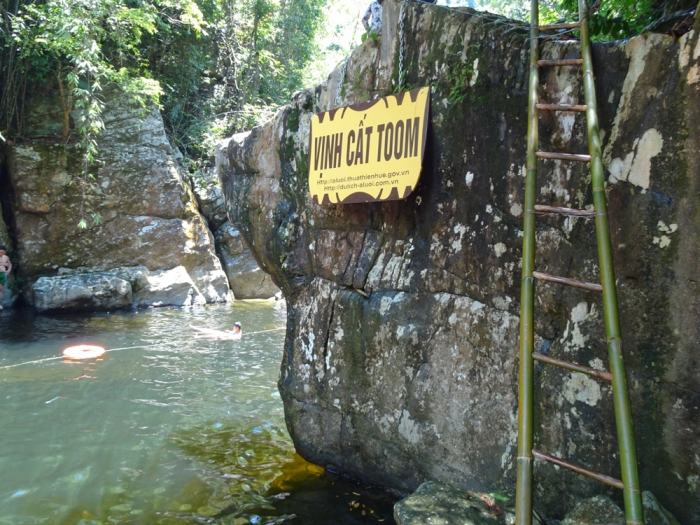 The 5 meter high cliff is a great place for visitors to challenge themselves. Photo: Vnexpress
Another special feature of the Par Le stream is that even in the rainy season, the water here is not cloudy like other streams, but the water is still clear and flowing, surrounded by green primeval forests.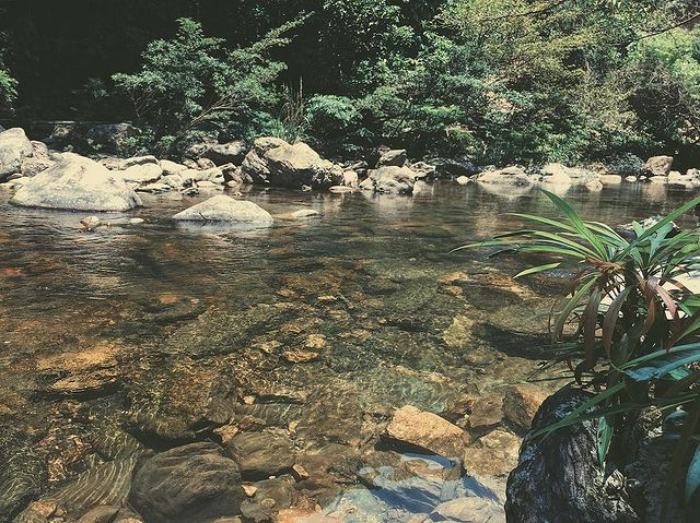 Crystal clear spring water in 4 seasons. Photo: @nguyennamkhanh1994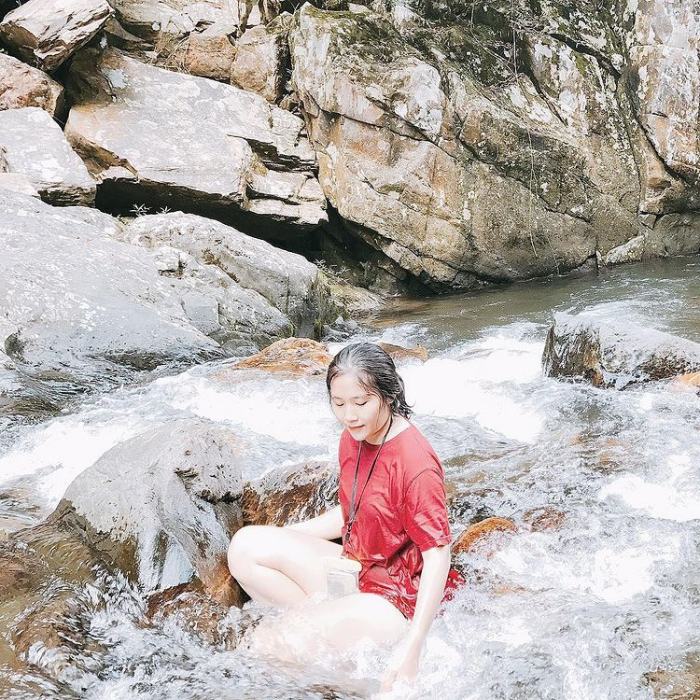 Immerse yourself in the cool stream. Photo: @suna94

Traveling to Par Le stream , in addition to immersing in the cool water, enjoying the pure and pure nature in the true sense, you can also experience the delicious mountain-style cuisine such as grilled stream fish, grilled chicken with rice. Spicy chili salt and pepper sauce are extremely attractive, the price of the dishes here is only from 80,000 to 150,000. In addition to using the on-site dining service, visitors can rent a hut, bring food from outside and cook it themselves to enjoy.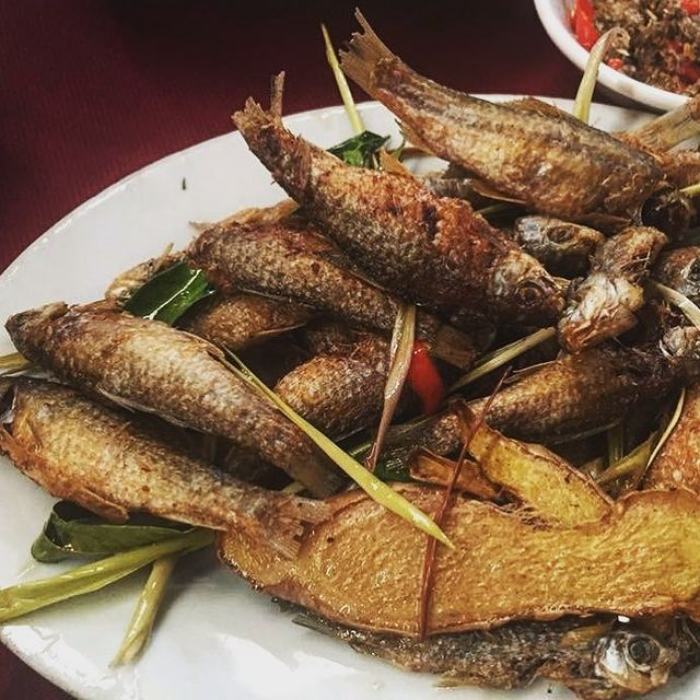 Indigenous cuisine at Par Le stream tourist area is very attractive. Photo: THAT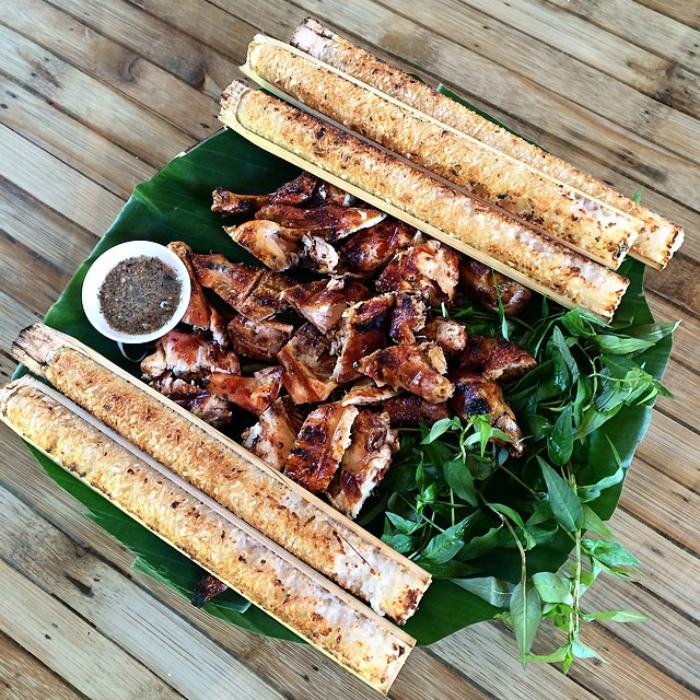 Attractive grilled chicken with lam rice. Photo:@phuong_vo_92
Near the Par Le stream area, there are other attractive tourist spots for tourists to visit and discover for themselves the unique cultural beauty of the people here, notably the community eco-tourism village A. Norr. Here, visitors will learn about the indigenous culture of the local ethnic minorities, check-in sightseeing as well as participate in unique experiential activities.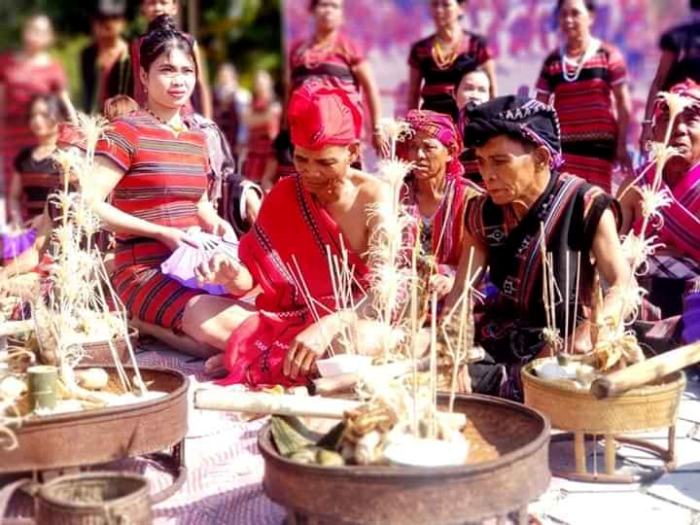 Visitors can discover more local culture when traveling to Par Le stream. Photo:@nguyenduy
Exploring Par Le stream is an exciting journey, bringing visitors back to the beauty of fresh nature, where a beautiful stream flows from a thousand murky mountains and countless interesting things await. 
Photo: Internet
TAG: