Thrilling games in Da Lat are full of challenges for adventure lovers
Da Lat has quite diverse mountainous terrain, so it is very suitable for adventurous activities, thrilling games in Da Lat such as waterfall crossing, rope swing, trekking … always attract tourists. 
Traveling to Da Lat, people often think of gentle, romantic experiences with all the wonderful scenery of this highland, but not because of that, Da Lat lacks thrilling experiences for those who like to "change the world". wind". Saying goodbye to shimmering cafes, romantic hills, and beautiful flower gardens, you can also experience thrilling games in exciting Da Latto to see that this city is not just a city. The girl is meek, cute, but also very strong and attractive. If you are a believer in thrilling experiences, you should definitely not miss the exciting adventure games of Da Lat.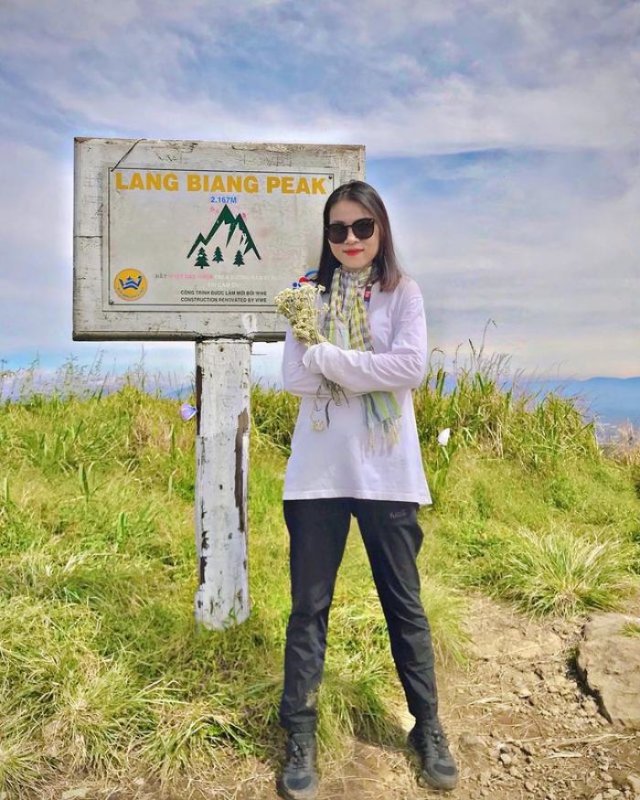 Da La is not only a dreamland, it has countless thrilling games waiting for you. Photo: @huyentrang2891

Check list of thrilling games in Da Lat that make visitors fall in love 

Alpine coaster
This is one of the thrilling games in Da Lat that makes many people's hearts flutter. The feeling of sitting on a modern sled with a train track up to 2400 meters long through the mountains and forests with winding bends and watching the majestic Datanla waterfall will make you feel extremely excited. Although considered a thrilling experience, this game is very safe because the sled has a very modern magnetic brake system.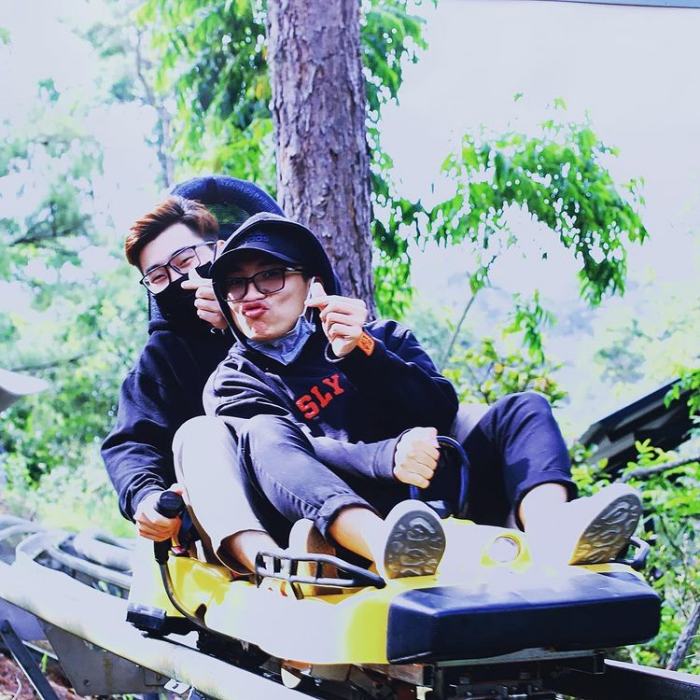 Alpine sled is one of the exciting thrills in Da Lat. Photo: Binhtieu94
To play the Alpine coaster, go to Datanla tourist area in the area of ​​National Highway 20 Prenn Pass, Ward 3, Da Lat City, the ticket price for each experience is 135,000 VND for 2 guests.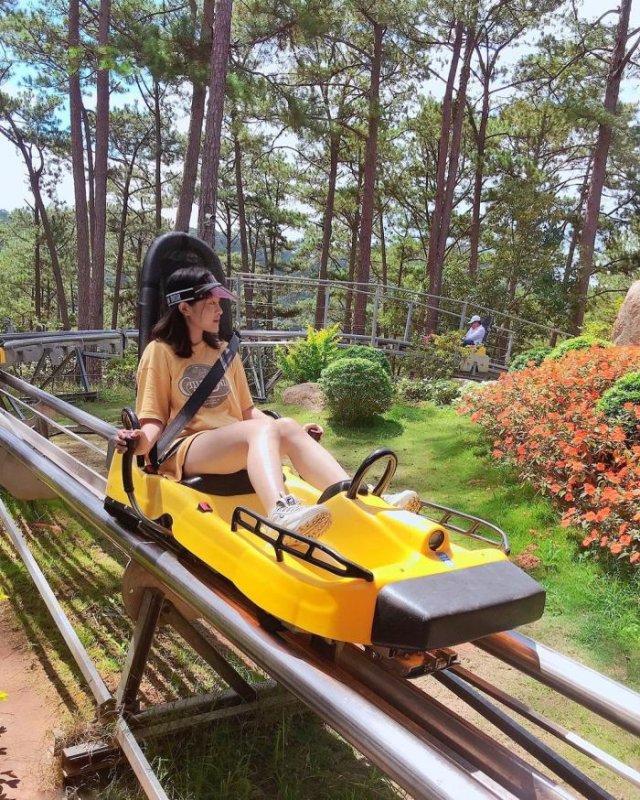 The sled track is very long, so it will bring a very interesting feeling. Photo:@huong_mit56.
>See more: Dasar Valley – a beautiful paradise hidden on the edge of the mountain town  

Datanla waterfall crossing
With the Datanla waterfall challenge, you will enter the world of the most thrilling games in Da Lat . Just coming to Datanla waterfall you will have countless options with adventure games, just need to prepare a steel spirit only. The challenge of climbing rope over the waterfall is the most interesting game, you will be climbing down the towering cliff, below is the fast current.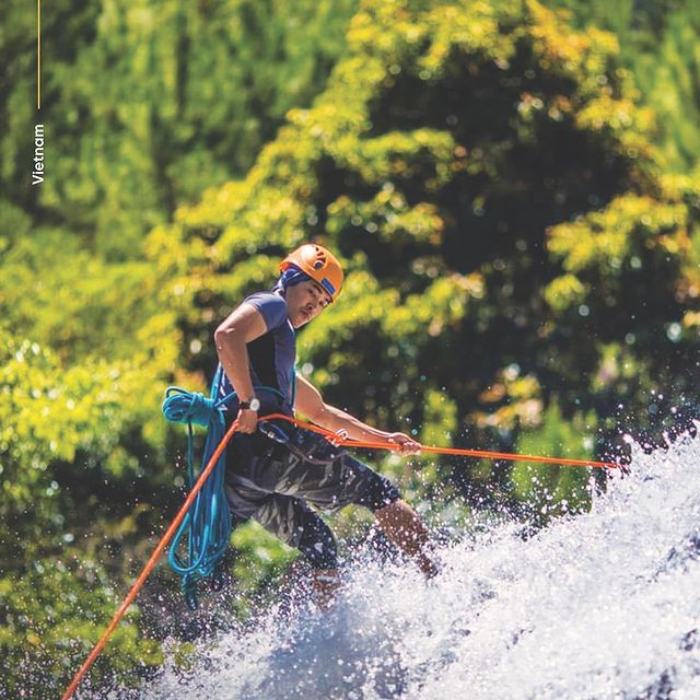 Datanla waterfall is a very fascinating experience. Photo: @intowild.travel
This is an adventurous experience, so before doing it, you will be trained in basic skills such as balancing, water crossing and rope control, how to handle arising situations. You will be roped down the cliff, slide the waterfall, through the tropical forest, conquer the cliff, conquer the waterfall…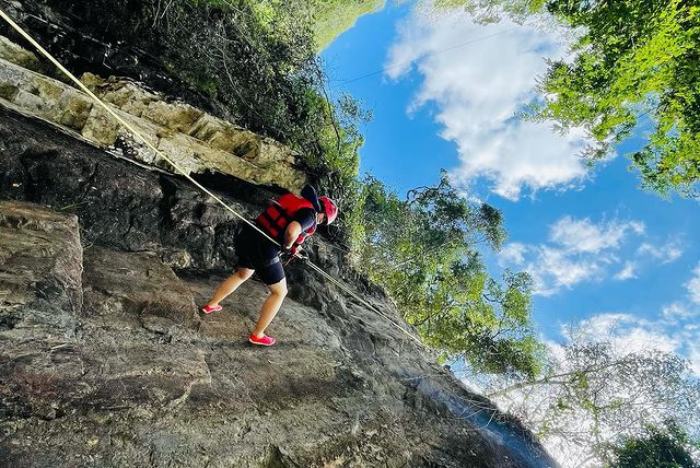 You will have the opportunity to experience overcoming craggy cliffs. Photo: Kim_che
This experience is not simple but will bring you great moments. To play this adventure the best, you should join the professional tour at Datanla waterfall, Highway 20 Prenn Pass, Ward 3, Da Lat city.

Adventure zipline
When it comes to thrilling games in Da Lat  , it is impossible to ignore the zipline swing. In the simplest terms, this is the game of swinging through the forest. To experience this game you need to prepare very well, there will be many levels for you to choose from depending on your fitness and skills.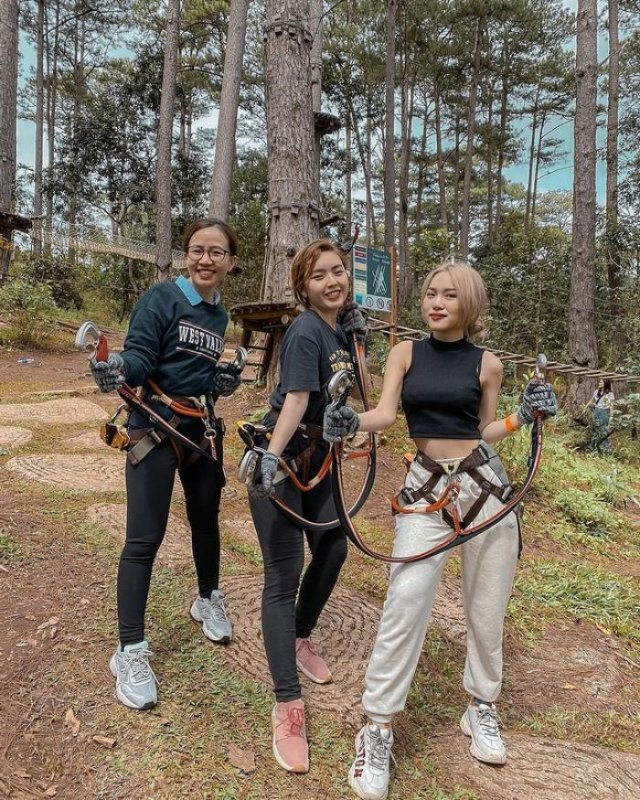 You will be fully guided before the zipline ride. Photo: @dothihienthuc
The feeling of walking in the middle of the forest on a special road where you can see the whole forest and waterfall from above will be very interesting. This game is available at Datanla waterfall tourist area, so you can combine the experience with other interesting games.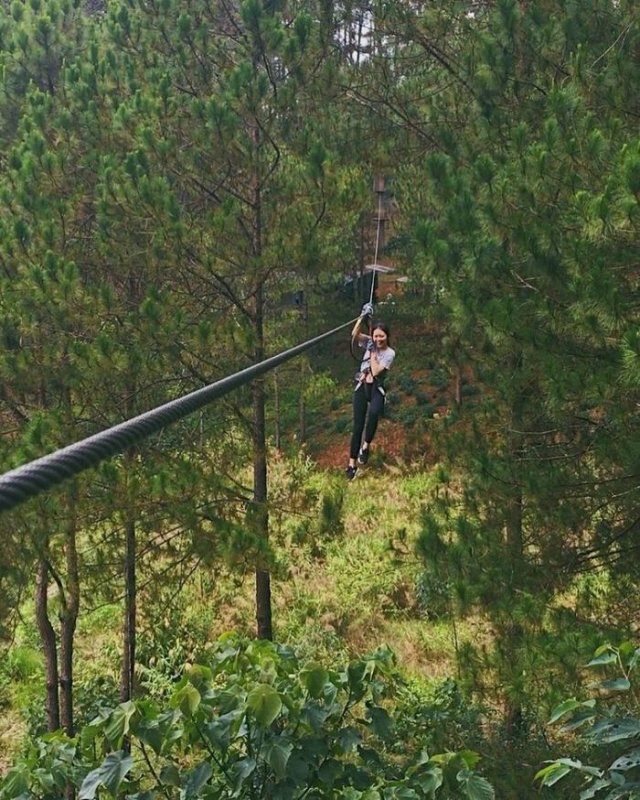 This experience is very enjoyable. Photo: @phuongsjourney

Trekking to discover Da Lat 
This can be called a thrilling game in Da Lat , it can also be considered a thrilling experience because it will bring you a lot of emotions, from excitement, joy to fatigue, anxiety, But when you pass all of them, you will feel great because of the unique journey.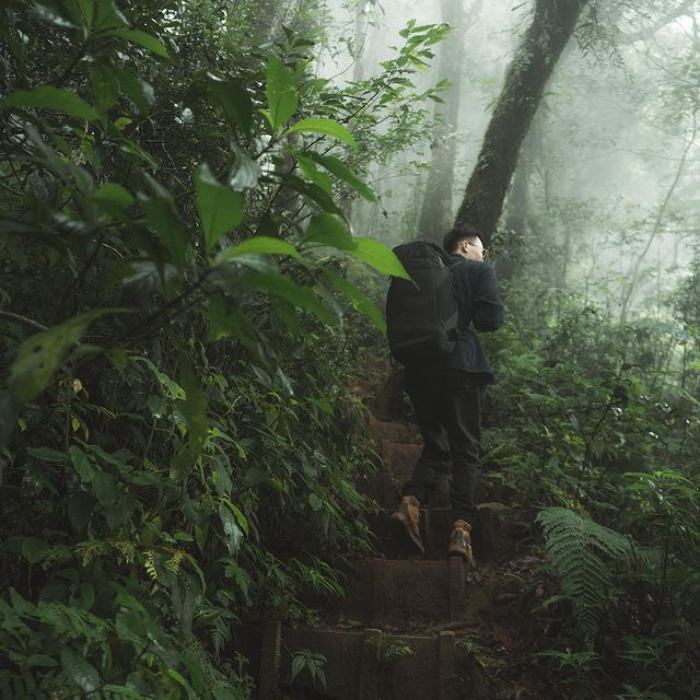 Trekking in Da Lat is also an experience that brings many emotions. Photo:@nguyenvubui1301
Da Lat has two very famous trekking places, Langbiang Peak and Bidoup Peak, both of which stand out with beautiful natural scenery, where you will admire a completely different, poetic Da Lat as well. also very majestic. In the trekking palace, you can also explore the beauty of indigenous culture and learn about the wild world which is very interesting.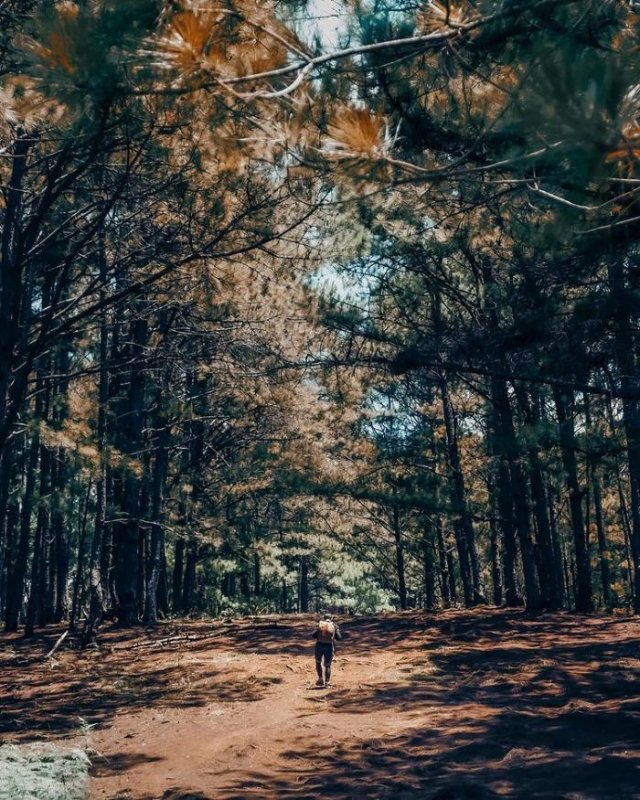 The trekking route in Da Lat is very beautiful. Photo:@htphu.27.

Traveling to Dalat, if you want to temporarily leave the feeling of lightness and peace amidst the dreamy beauty, you can completely change the wind with exciting adventure games. The world of thrilling games in Da Lat is increasingly diverse and attractive, so if you are a fan of adventure activities, you should not miss it when you come to the foggy city.
Photo: Internet 
TAG: