Foreign newspapers suggest discovering Vietnam from the water
If you want to discover a more special Vietnam, you should avoid the noisy streets and cruise by water.
The travel site The Travel assesses that the interlaced river system is part of what makes Vietnam an attractive destination for foreign tourists. Even many spots are inaccessible if visitors do not take a boat.
When traveling to Vietnam by boat, foreign tourists have the opportunity to approach the daily life of local people more easily, especially in coastal or riverside fishing villages. If you want to find a quiet Vietnam, tourists should avoid the noisy streets and go to the boats, explore the S-shaped strip of land from above the water.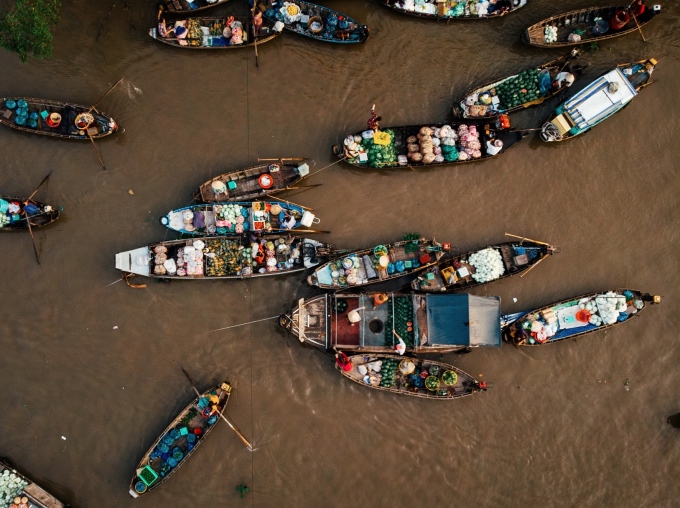 Can Tho Float Market through the lens of Westerners? Photo: Sebastian Hanke
Ha Long Bay, Da Nang, Mekong Delta, Ninh Binh… are the top sea tourist destinations for tourists to explore. In particular, Ha Long Bay with limestone mountains of all shapes is recognized by UNESCO as a World Heritage Site. Meanwhile, Da Nang attracts young and dynamic tourists with its long white sandy beach. The focal point of the city at night is the Dragon Bridge that breathes fire and water, watching the Han River brilliantly in the lights.
In addition, when it comes to river life, visitors cannot ignore the Mekong Delta. From the bustling Can Tho, tourists take a boat to visit the mangrove forest, experience the Western floating market . Visitors can eat immediately on the boat, then be taken to visit the crocodile sanctuary.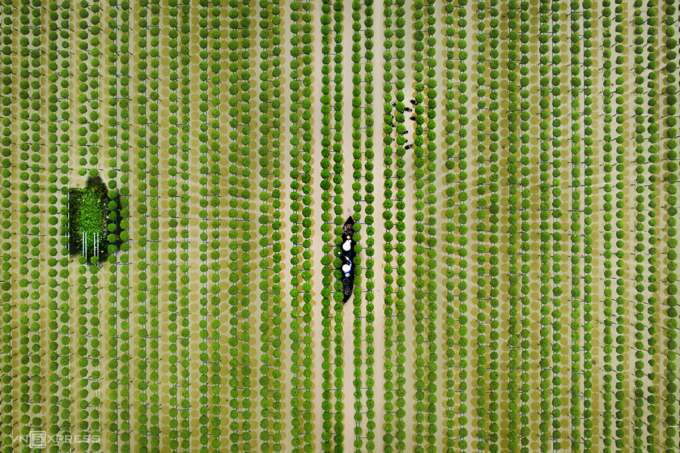 A flower garden floating on the water in Sa Dec (Dong Thap), can only enter the garden by small boat. Photo: Dam Van Thao
On the water, visitors will be traveling on boats from luxury to rustic and popular. On the bays, guests can have dinner, watch the sunset or spend the night on luxury yachts . The traditional waterways that make visitors enjoy are rowing boats, basket boats, dragon boats, and sailing boats. In places like Trang An (Ninh Binh), visitors can only experience the fullest when sitting on rowing boats, exploring temples and pagodas in the middle of the lake.
The dragon boat is more special, formerly used to carry the royal family on river and lake excursions. Currently, visitors can sit on a dragon boat and listen to Hue songs on the romantic Perfume River. Outstanding basket boat in Hoi An (Quang Nam). Coming here, tourists are always welcomed with basket boat swings like a circus.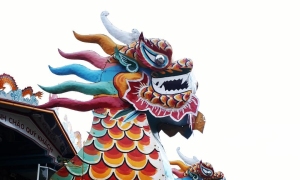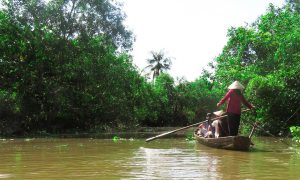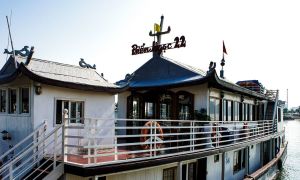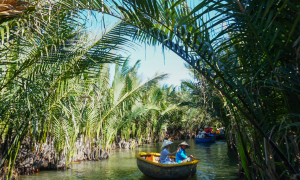 (According to The Travel )
TAG: