Cu Ky vermicelli – a specialty that invites guests in Quang Ninh
Bun Cu Ky (or thunder crab) attracts diners thanks to its plump meat and sweet and fragrant broth.
Diners coming to Quang Ninh will surely be curious about the specialty of the tickling fish. The same family as crabs, but the ticks are significantly larger than the body size, brown shell, green eyes. The tick only has more meat, the spongy body is nothing special. This is a belligerent, stubborn, very painful clamp. It is believed that the tick will only let go of the opponent when there is thunder, so it is also called a thunder crab.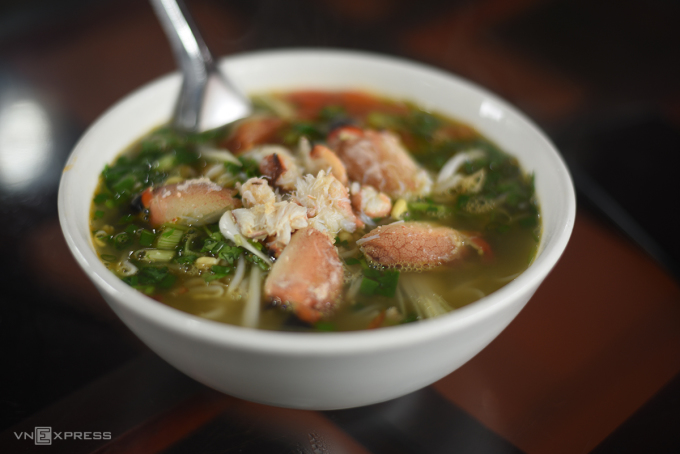 Bun Cu Ky is a specialty that invites guests of Quang Ninh. Photo: Sang Dang
The period is very much distributed in Quang Ninh. There are many variations on this seafood, the most famous of which is vermicelli noodles. Local people say that this noodle dish comes from the fishing village people. When the season comes, instead of just baking and steaming like usual, they think of more ways to cook vermicelli because there are many bricks, suitable for cooking vermicelli.
Bun Cu Ky is made almost entirely of ingredients from this type of seafood. The stem is pureed to cook the broth. Quirky bricks are processed into curries. The broth is fragrant with brick and meat, so it is rich and fragrant. The seller will crack the hard outer shell, separate the meat and arrange it neatly on top. This part of the meat is not as sweet as the sea crab and is drier but fragrant and not boring to eat. In particular, the bigger the tick, the more you can eat and the firmer your mouth.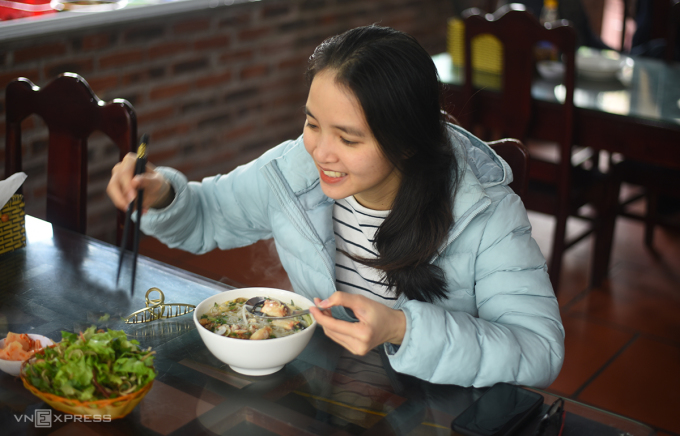 Diners from Hanoi are excited to enjoy vermicelli noodles for the first time. Photo: Sang Dang
Bun Cu Ky is cooked in a rich style, so it is fragrant, sour, and easy to eat. Diners are served with sweet and sour pickled bamboo shoots and raw vegetables. Tran Thu Nga, 28 years old, a tourist from Hanoi, ate vermicelli once in Quang Ninh and always craves this dish when she returns to the capital. "When eating vermicelli, there is a bit of meat and meat that makes me think like eating spring rolls in Hue beef noodle soup. This vermicelli has a very pleasant, sweet taste, especially for a seafood lover like me, I find it even more enchanting. I look forward to eating this dish in Hanoi", Thu Nga shared.
The price of a vermicelli noodle sale ranges from 35,000 to 50,000 VND. Coming to Ha Long, you can refer to some addresses to enjoy this specialty, including Thanh Loc Restaurant in Dai Yen ward; Bun Cu Ky in Garden, Cai Dam, Bai Chay…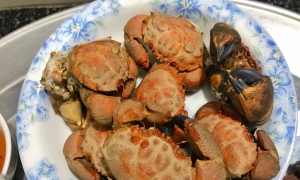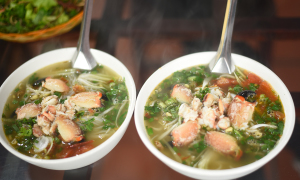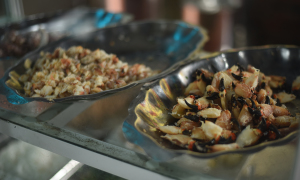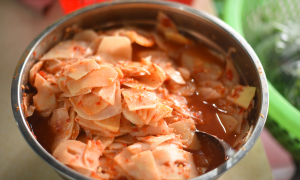 Follow (vnexpress)
TAG: