Traveling alone through Vietnam for a month in the middle of a pandemic
Traveling in the midst of the pandemic, Hoa sometimes finds that all the space belongs to her, which are memories that she is sure will be difficult to see again.
Vu Hoa, over 30 years old, currently works in a hotel in Sa Pa (Lao Cai). As a travel lover but busy with work, her previous trips were often short. In 2021, after the holiday of April 30 to May 1, the number of Covid-19 cases increased rapidly across the country. Hotels in Sa Pa, including where she worked, had to close. For her, this is also "in misfortune, there is luck", the opportunity to make her complete trip across Vietnam, from the end of May to the end of June.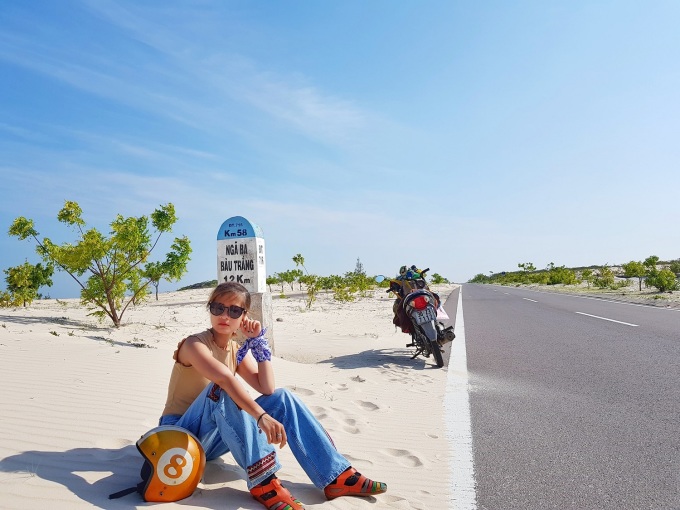 Hoa was alone on the road through Bau Trang (Binh Thuan) about the 15th day of the journey. Most of her photos are taken with a phone tripod, the rest thanks to passersby.
With an enthusiastic mood, Hoa loaded her luggage on a 13-year-old motorbike, running in a row from Lao Cai to Mu Cang Chai (Yen Bai). She plans to catch the sunset on raspberry hill. Returning here after 4 years, she no longer felt the inherent wildness when she saw that the road was concrete, there was an entrance fee, so she stayed for one night at Nghia Lo and then moved.
Driving to Phu Tho, she met a friend who had the same intention of traveling through Vietnam, so the two traveled together. That day, they ran 400 km from Phu Tho to Ninh Binh, Thanh Hoa. The route they chose in the following days was along National Highway 1A, through the provinces of Nghe An, Ha Tinh, Quang Binh, Quang Tri, Thua Thien Hue, Da Nang…
During the days of traveling along the Central region, they faced the scorching sun and the temperature up to 40 degrees Celsius. Hoa said that in addition to the jacket, they also had to wear socks and a tight scarf to avoid the sun, so it was even hotter. Every once in a while she has to stop the car to drink water once. In the second week, she began to feel back pain due to long-distance driving, so she shortened the daily distance to 150-200 km.
Arriving in Hoi An (Quang Nam), the couple split into two different routes, Hoa continued to run to Quy Nhon (Binh Dinh), the Central Highlands provinces, and then to Nha Trang (Khanh Hoa). The final destination is Ca Mau cape, then return to Ho Chi Minh City and take a bus in the afternoon.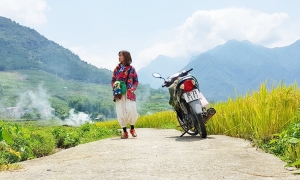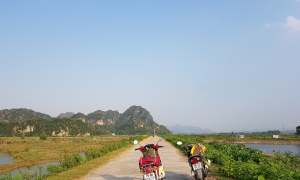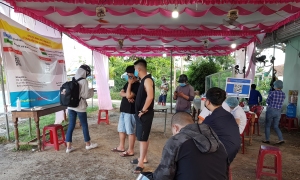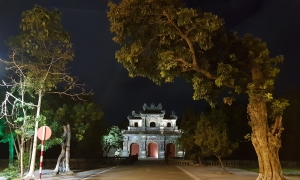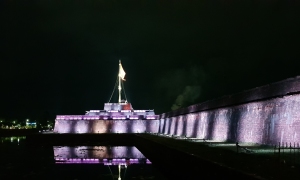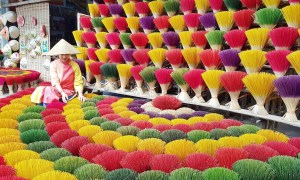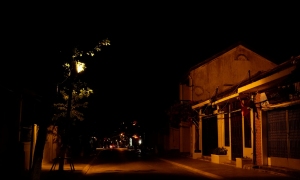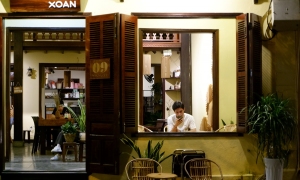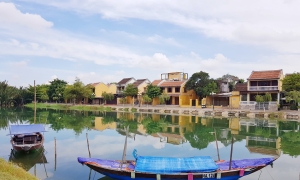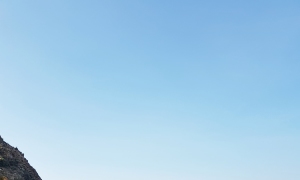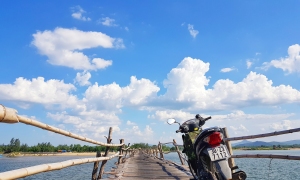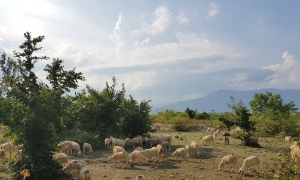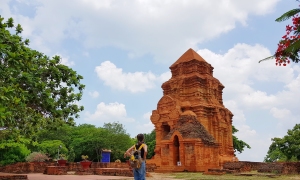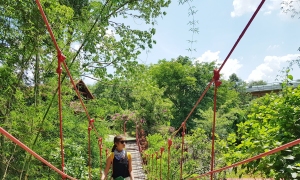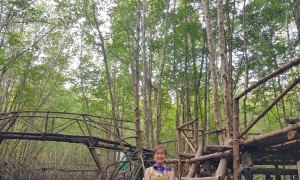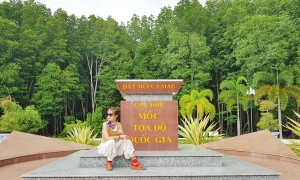 During her journey, she mainly goes to places near nature or famous monuments such as Mu Cang Chai terraced fields (Yen Bai), Hue Citadel, Thuy Xuan incense village (Thua Thien Hue), Hoi An ancient town (Quang Nam). ), Ky Co – Eo Gio (Binh Dinh), Bau Trang (Binh Thuan), Khmer Pisearam Pagoda (Tra Vinh)…
Traveling during the outbreak has many inconveniences because attractions, hotels are closed, do not accept guests from outside the province. In each province, there is an epidemic control point, so Hoa must stop making medical declarations. At that time, the epidemic was breaking out strongly in many provinces and cities such as Bac Giang, Bac Ninh… because she spoke with a northern accent, she was often shunned. Many times calling to make a reservation, the hotel refused. In each location, in addition to struggling to find a place to stay, she had to go to the ward People's Committee to declare her stay.
Hoa shared, the more she entered the Central and Southern regions, the more she felt the friendliness and hospitality of the locals. They are ready to introduce her to delicious dishes, attractions are still open. Or when she was declaring to move from Da Nang to Quang Nam, the staff at the medical station was interested when she learned that she was traveling through Vietnam. He inquired and suggested she should stay in Da Nang for a few more days, to explore the many beauties of the city.
Traveling alone through Vietnam, sometimes she also encounters a few small incidents such as car stalling, broken lights. Another time on the way to Ho Chi Minh City, she was followed by a middle-aged man about ten kilometers behind. At first, she thought it was just a coincidence, but when she slowed down or stopped, this person all followed and drove past her, honking his horn to tease. Guess this person has bad intentions, but Hoa is not afraid because she is walking in the middle of a big road, everywhere there is traffic. She slowed the car down and asked the man "What do you like?". Seeing her defiant tone, the man sped away.
Hoa shared, traveling alone always requires courage because if you are afraid, you are more likely to be in danger. She also has safety experience when traveling to the Northwest during the 5 seasons of the Lunar New Year, although many passes and roads are empty. However, she believes that women on the road should bring a small knife to use and protect themselves, in addition, should pay attention to the main road with passersby and arrive at the property before 6 pm.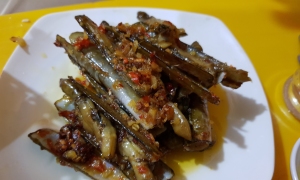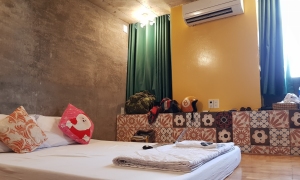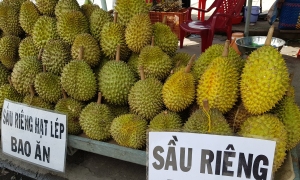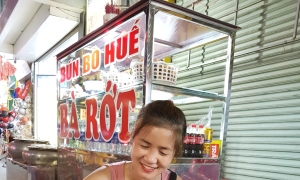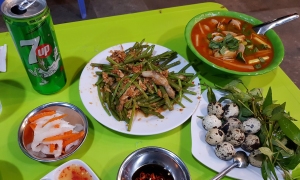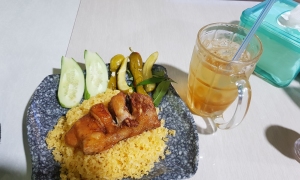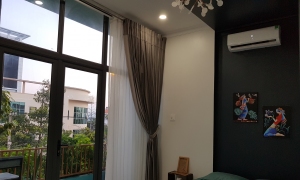 Most of the destinations on the trip to China had been visited before, but the trip through Vietnam in the midst of the pandemic left her with many complete emotions. She shared that many times she felt that all the surrounding space belonged to her because both the road and the beach, the sights were empty. She also had the opportunity to see the less crowded scene infamous destinations. In which, there is Hoi An ancient town, the streets are open, many shops are closed or boats are covered with canvas because of the absence of customers. Nha Trang city puts ropes along the beach to ban people from exercising, swimming in the sea… "These will be memories that will be impossible to have or meet again in a long time," Hoa said.
The trip between the epidemic also helps Hoa save money when many hotels reduce prices. A month traveling across the country, she spent 15 million dongs. She said that in the near future, she will continue to travel alone to Ha Giang and can celebrate the Lunar New Year differently here.
Follow (vnexpress)
TAG: