The places to see cherry apricots in Vietnam
Cherry apricot viewing places in Vietnam such as Ha Giang, Lao Cai, or Da Lat promise to bring poetic and poetic experiences in the early days of the new spring.
1. Ha Giang – a place to see cherry apricots in wild and majestic Vietnam 
Referring to cherry blossoms, people still praise Korea and Japan as the countries with the most beautiful flower seasons in the world. But you know, there are places to see cherry apricots in Vietnam that are equally beautiful. Even more wild, purer than the countries mentioned above. One of them is "flowering rock" Ha Giang.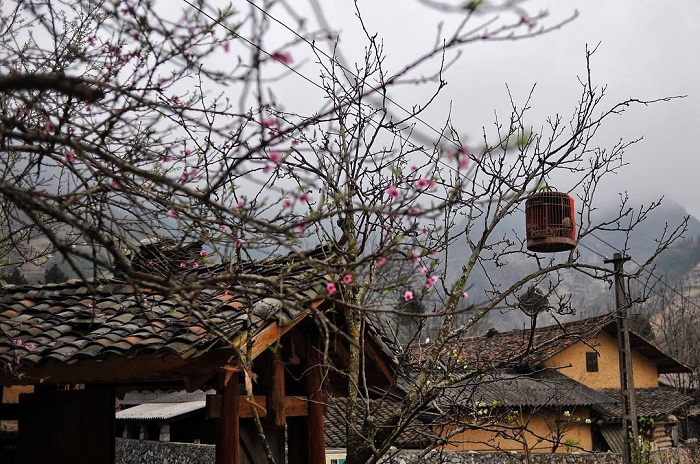 Cherry blossoms bloom in Ha Giang in spring. Photo: @ thangnguyenphotos

Ha Giang – the land famous for buckwheat flowers is also the place where the cherry blossom season is extremely beautiful and sweet when spring comes. When the cold winter days are over, when the spring sun is about to visit, it is also the time when people are planning to travel to Ha Giang to enjoy the beauty of the pink cherry blossoms.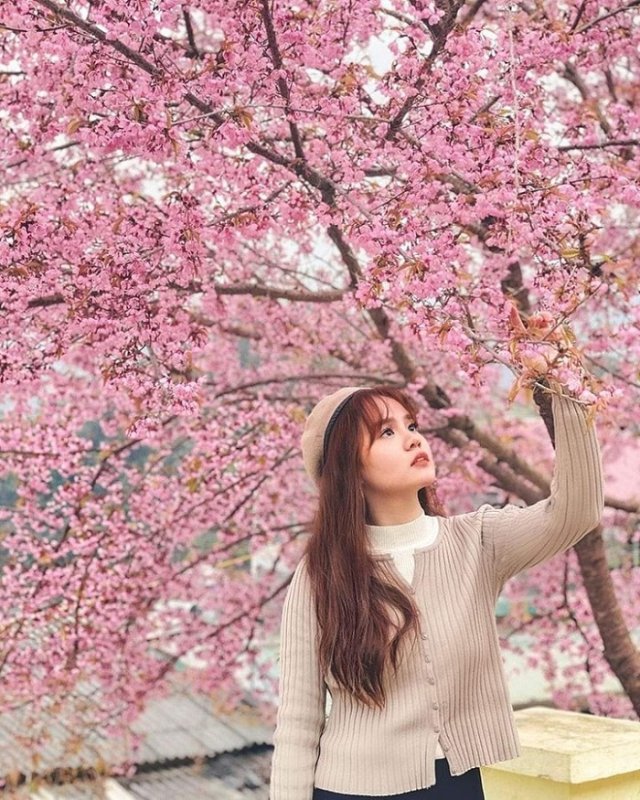 February – March is the time when the cherry blossoms are in full bloom. Photo: @chuot_shop_hien_dulich_h.av

On the arid land with magnificent mountains, with jagged cat ears, with passes and undulating hills, there is still the gentle pink color of spring cherry blossoms. In Ha Giang, cherry apricot trees are planted from the front porch, in the garden to the end of the road, the beginning of the alley. Then when spring comes, the cherry trees bloom in turn, lighting up a dreamy beauty for the rocky plateau.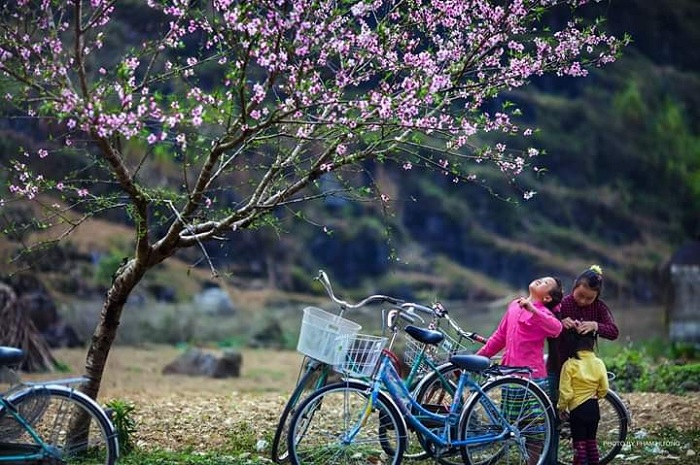 Flowers bloom all over the villages of Ha Giang. Photo: @hagiangfolktour

Every year, cherry blossoms in Ha Giang will bloom from February to March, a little later than Da Lat. Therefore, visitors can prepare a plan so that after the Lunar New Year, travel in Ha Giang, take pictures with this sweet and dreamy flower. Approximately so, but sometimes the flowers bloom a little earlier. Well, good luck, as long as you come to Ha Giang in the spring, you will have a chance to see this flower blooming.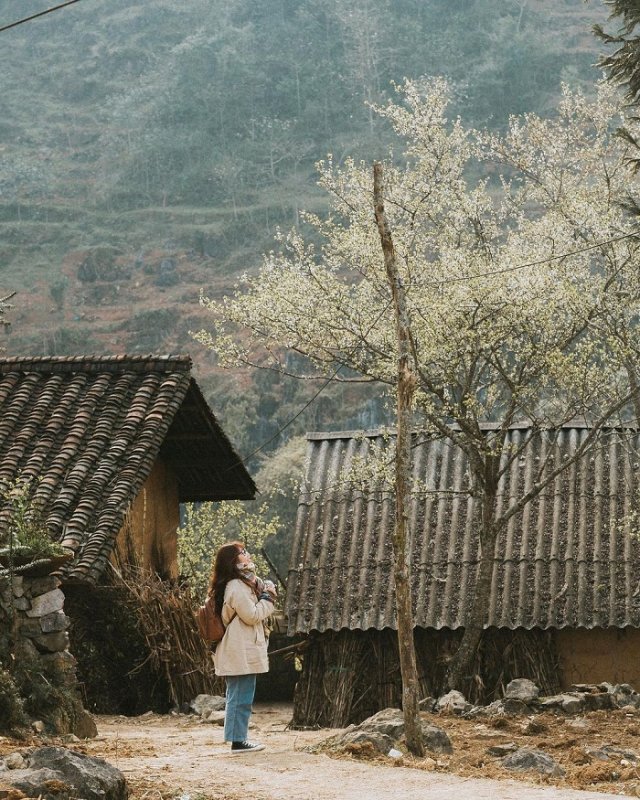 Not only peach blossoms, Ha Giang also has apricot and pear flowers. Photo: @imnhung

According to the experience of discovering Ha Giang of many tourists, cherry blossoms are planted a lot in Pho Cao, Lung Cu, Thai Phun Tung, Ma Le, Pho Bang, Pho La, Sung La, Dong Van town, Vuong family residence. ,… These are the places where flowers are planted a lot, blooming in a bright pink sky.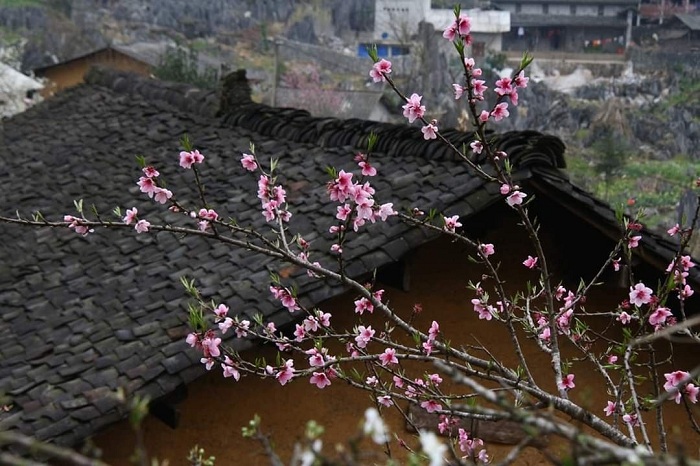 Pho Cao, Sung La, Dong Van, … are places with many blooming cherry blossoms. Photo: @hagiangfolktour

Or if you are traveling on motorbikes, roaming the streets of Ha Giang, just like that. On the passes like Ma Pi Leng, you can also see cherry apricot trees, pear trees showing off their pink and white colors. Then somewhere, the small villages you stop at also have beautiful "pink sparks" to welcome. 

2. Lao Cai – a place to see cherry apricots in a dreamy, fresh Vietnam
When the cherry blossom season begins to bloom, in addition to Ha Giang, Lao Cai is also the land where this flower blooms. If you love the dreamy, off-the-beaten-path features of Lao Cai, make a plan for yourself to travel in this land so you can enjoy the beauty of the peach blossom season in the first days of the new year.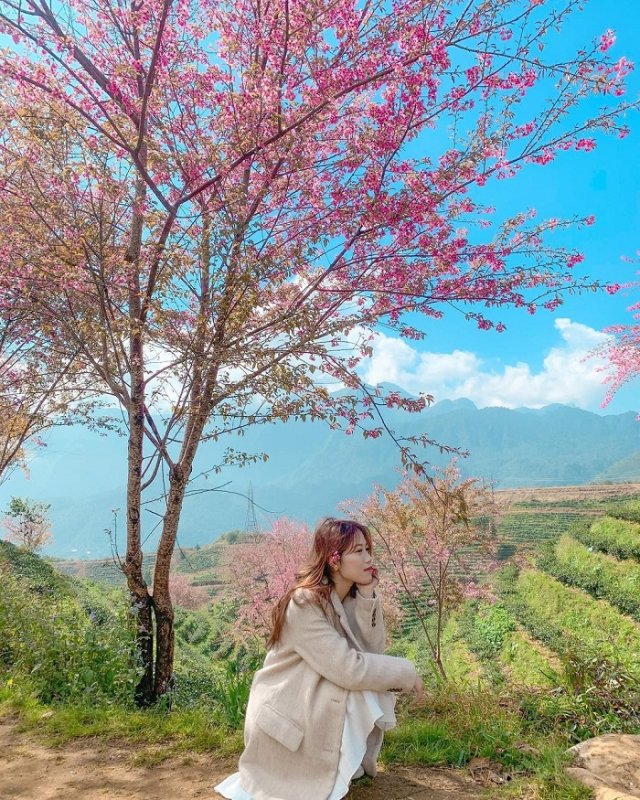 Lao Cai is also a beautiful coordinate to see cherry blossoms in full bloom. Photo: @linhsuu___

There is a "travel combo" that young people love when traveling to Lao Cai at the beginning of the year, which is a combination of hunting clouds and watching cherry blossoms bloom. Is this a "specialty" that this Northwest land uses to attract tourists? But no matter what, the clouds in the sky of Lao Cai and the color of cherry apricot flowers are still very beautiful and very loving on the first day of the new spring.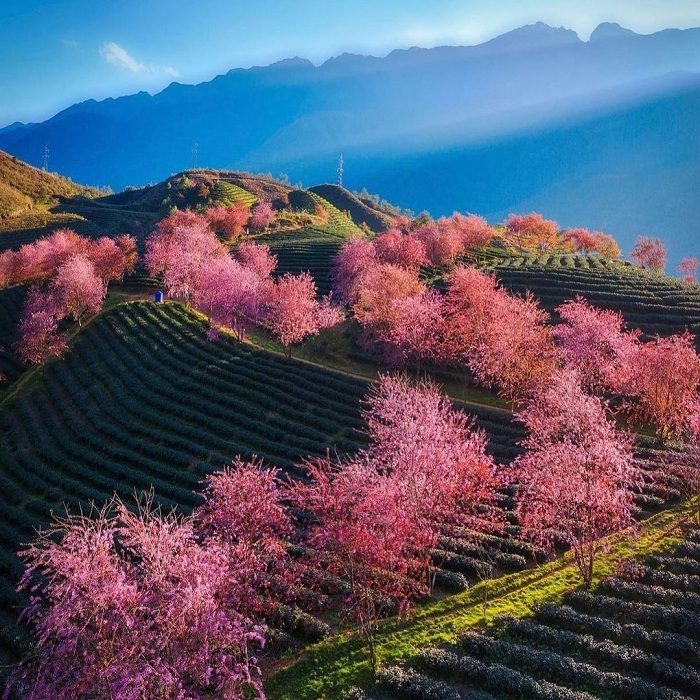 The beauty of the cherry apricot garden on the O Long tea hill. Photo: @vietnam_travel_media

This year, cherry apricots in Lao Cai have begun to bloom since the first days of January. On the O Long tea hill in O Quy Ho, the cherry apricot trees are already bright pink, adorning the cool green picture of the tea hill. extremely peaceful, clear, and sweet beauty. But unfortunately, due to the Covid epidemic, this flower-viewing spot was closed, making many tourists regret it.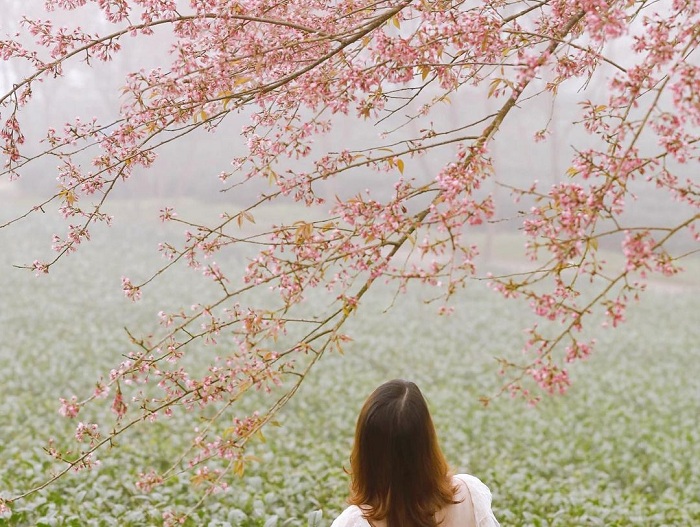 The color of the flowers is bright pink, poetic like a picture. Photo: @linhcjnderella

But don't worry, Lao Cai is one of the famous cherry blossom viewing spots in Vietnam , there are certainly many other coordinates for you to enjoy flowers at the beginning of the year. According to the experience of many tourists, Ham Rong tourist area, Hoang Lien national park, Fansipan Legend tourist area, … are places with many beautiful cherry blossoms for visitors to check-in.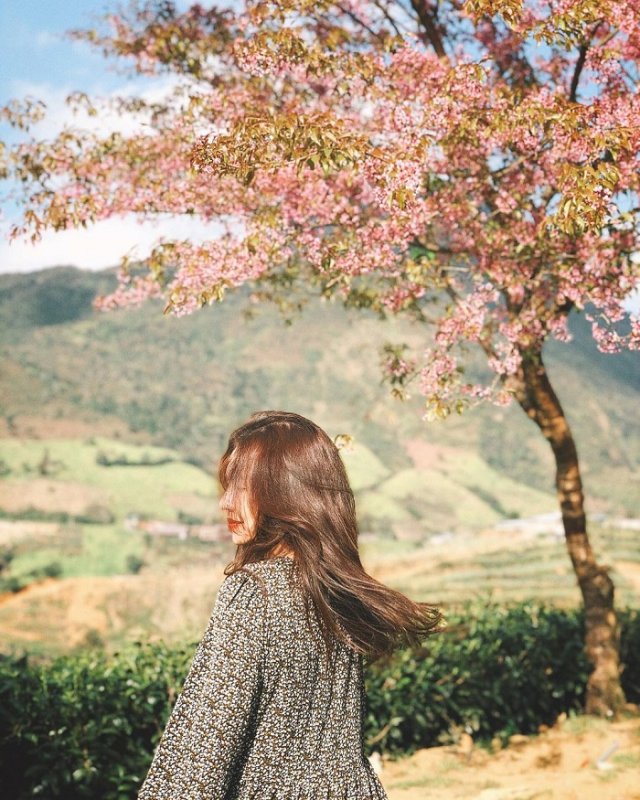 Just stand in and you will have a very good check-in photo to bring home. Photo: @quynhgaaa

Like Ha Giang, Lao Cai is really a cherry blossom viewing spot with pristine and peaceful beauty. In addition to the famous tourist coordinates, you can roam around the villages, explore the little-known places to be able to feel a really beautiful, really wild, natural cherry blossom season.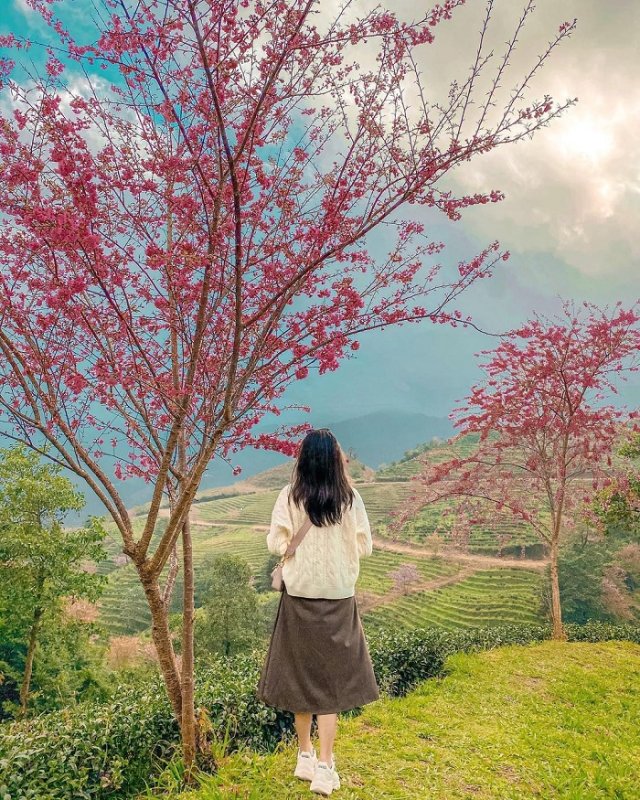 Traveling to Sapa in the spring, you cannot miss the opportunity to see the beautiful cherry blossoms. Photo: @ngocanhh305

In addition to cherry blossom tourist spots in Sapa town, visitors can go a little far to Y Ty, Bac Ha to enjoy a really beautiful, really romantic pink flower season. In Bac Ha, there is Na Co Lake Park that grows both single and double cherry apricots. Meanwhile, the villages of Y Ty began to be covered with bright pink flowers.
 

3. Da Lat – the place to see cherry apricots in Vietnam is as romantic as a love language
One of the most beautiful and hottest places to see cherry apricots in Vietnam today is Da Lat city – Lam Dong province. When tourism in Ha Giang and Lao Cai is still affected by the epidemic, people have moved to Da Lat to check in with the cherry blossom season.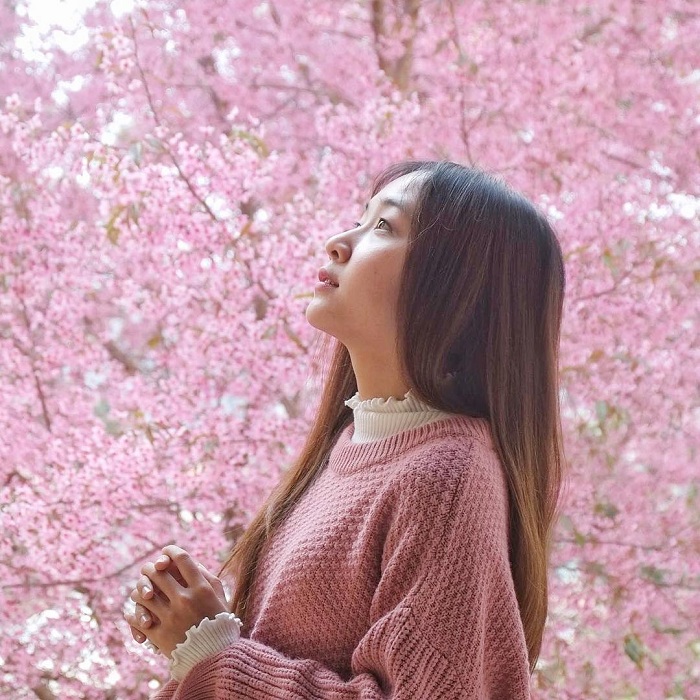 Da Lat is a beautiful paradise for you to see cherry apricots. Photo: @nhitrinh_theora

This year, Dalat cherry apricot blossoms bloom early in the last days of December, attracting a large number of tourists from everywhere to visit and take pictures. Da Lat is probably too used to walking feet and dreaming souls. And in the chilly air typical of the highland mountain town, the cherry apricot color adorns the scene more romantic and poetic like love language.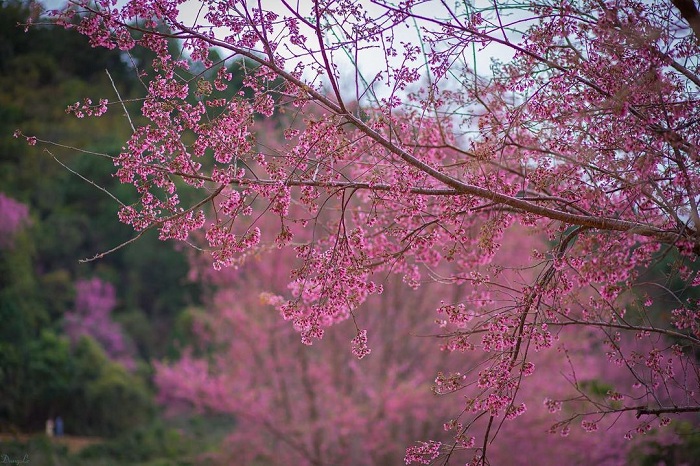 From the end of December, cherry apricot blossoms bloom brilliantly throughout the suburbs of Da Lat. Photo: Le Hoang Dang 

These days, just walking around the travel forums, you will see a lot of beautiful photos taken with cherry blossoms in Da Lat. In this beautiful city, you will see sweet pink flowers blooming everywhere, from the road around Xuan Huong and Tran Hung Dao lakes to the garden of the people's houses.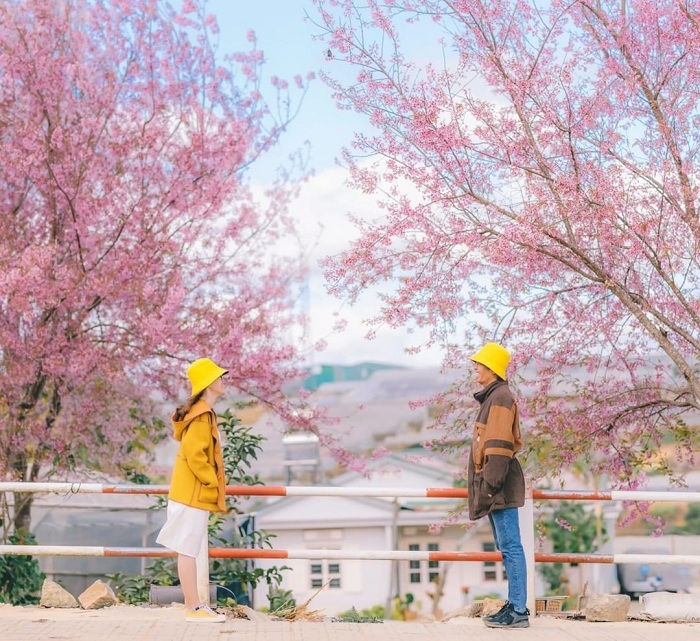 It is not difficult for visitors to bring back quality virtual live photos. Photo: @huynhtuanphoto

However, the area that is "floating like a dune" now is Mong Dao Nguyen in the Lac Duong district. From the city center to here is about 30 km. Although the road to this cherry blossom viewing spot in Da Lat is a bit far and difficult to go. But because of the charming scenery and flowers blooming a lot, visitors are not afraid of difficulties.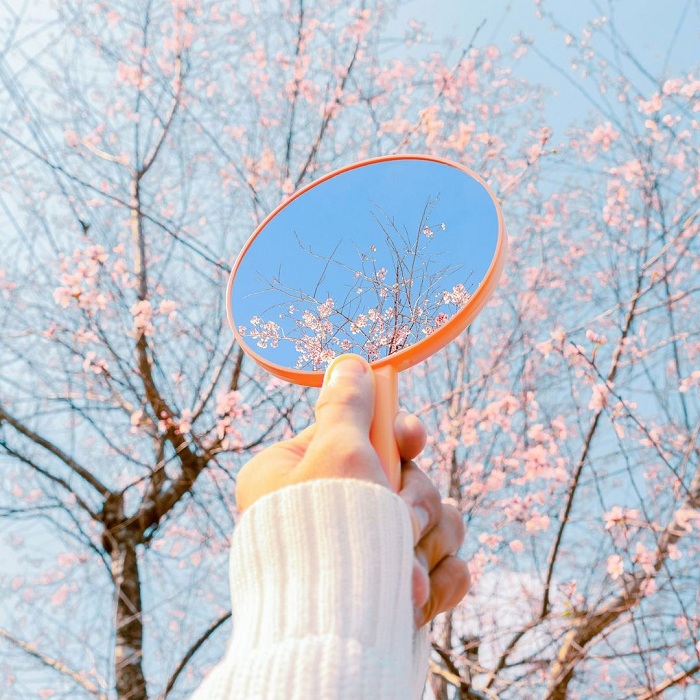 The color of roses filled the whole sky. Photo: @twinsoulful

Mong Dao Nguyen is a wild picture with winding hills, green with forest trees and weeds. Then when spring comes, this place is lit up with brilliant "pink flames" under the golden sunlight. There are many cherry blossoms here, mainly big and tall trees, so when they bloom, they are also beautiful and more prominent.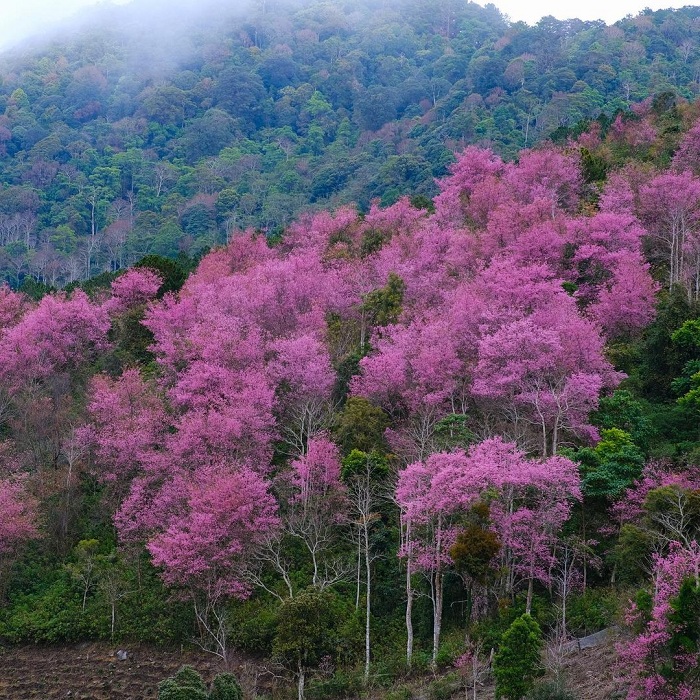 Mong Dao Nguyen is the coordinates of the most beautiful cherry blossoms today. Photo: @_hm.duc

Huge cherry apricot trees intertwine with green forest trees, creating a scene that is both wild and romantic like a love movie. It is known that this is the largest and most beautiful cherry apricot garden in Da Lat today. Therefore, even though the roads are a bit difficult, visitors do not hesitate to bring enough clothes and good cameras to come here to check in and take pictures.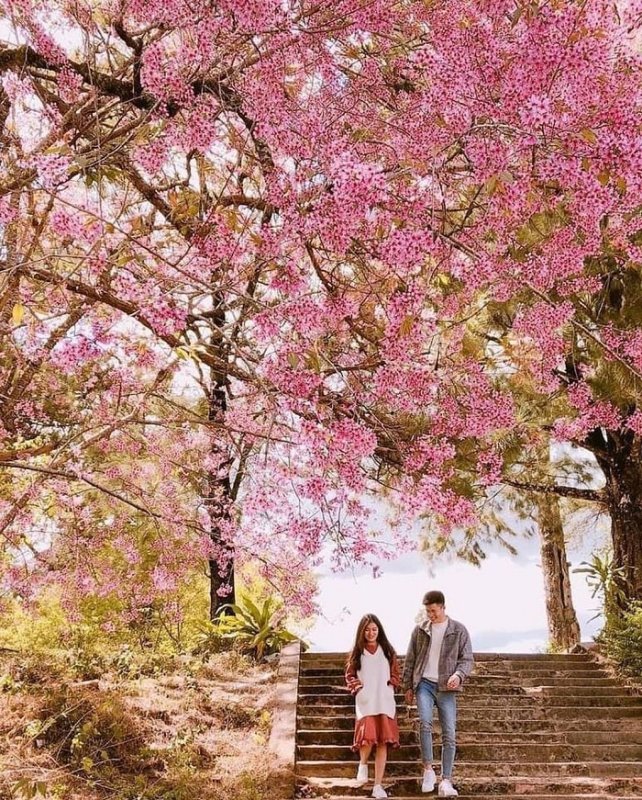 Coming to Da Lat this season, don't worry about missing virtual live photos. Photo: Hong Nguyet 

There are many beautiful cherry blossom viewing places in Vietnam for tourists to enjoy every spring. In which Ha Giang, Lao Cai and Da Lat are the 3 most famous coordinates with a beautiful and romantic flower season that no matter how many times you go, you will not get bored.
Photo: Instagram 
TAG: