4 art exhibitions open at the beginning of the year in Hanoi
Art lovers can visit the exhibitions that are open on New Year's Day.
Many people in the capital who choose not to travel far during the New Year holiday can visit the following quiet places. These places are especially suitable for art lovers.
Change
The stone sculpture exhibition "Transformation" presents 35 works from 9 sculptors. The series of activities of composing – staying in stone sculpture "Transformation" originates from Ninh Van, Hoa Lu, Ninh Binh – where there is a long-standing traditional handicraft village of stone. Artists use pure stone material to transform pieces, colors, shapes… to create works according to different artistic personalities.
The exhibition, organized by Vincom Center for Contemporary Art (VCCA) in collaboration with Luong Art Space, is open until the end of January 2 at Vincom Royal City, 72 Nguyen Trai.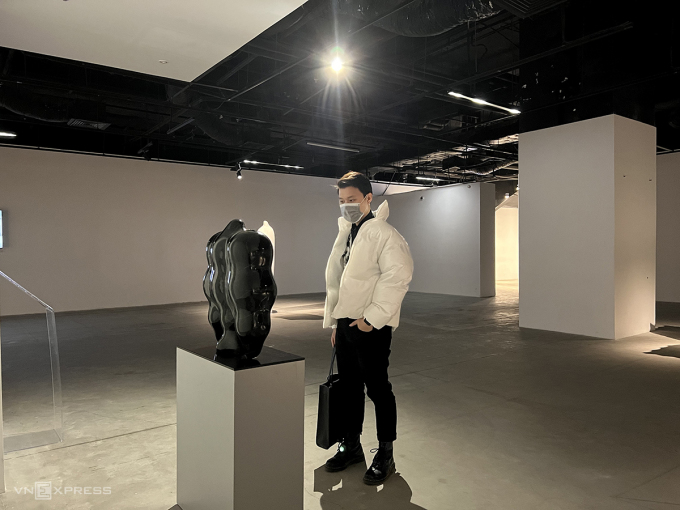 The exhibition "Transformation" displays many unique stone sculptures. Photo: Trung Nghia
Hanoi is
When the exhibition "Transformation" ends on January 2, visitors can visit the exhibition "Hanoi is…" at the Hanoi French Institute at 24 Trang Tien. The exhibition is open for free from 8 a.m. to 6 p.m. on weekdays, until January 10, except January 1-3. Here, you can admire the works depicting the city through the lens and emotions of young people: Hanoi is a land of legends, journeys, plastic chairs, floods, and capital. Votive…
The exhibition portrays Hanoi through the unique personal experiences of young artists – some of whom have never been to the capital. This helps the works at the exhibition bring interesting surprises to visitors.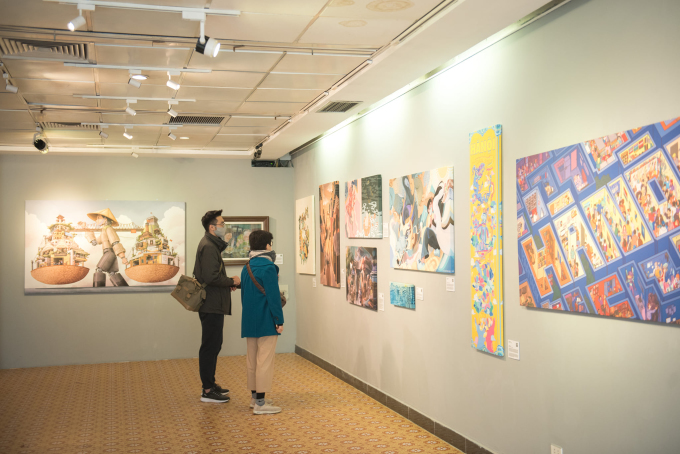 Hanoi will be portrayed through the artists' surreal perspective. Photo: Facebook Tired City
Reality Group
The exhibition of the Realist group lasts until January 2 at the Fine Arts Museum, 66 Nguyen Thai Hoc, Hanoi. The Reality Group was born in 2014, so far there have been 4 exhibitions in Hanoi and Ho Chi Minh City. 37 works in the exhibition will show a deeper concept of reality, not simply "just look at how you draw".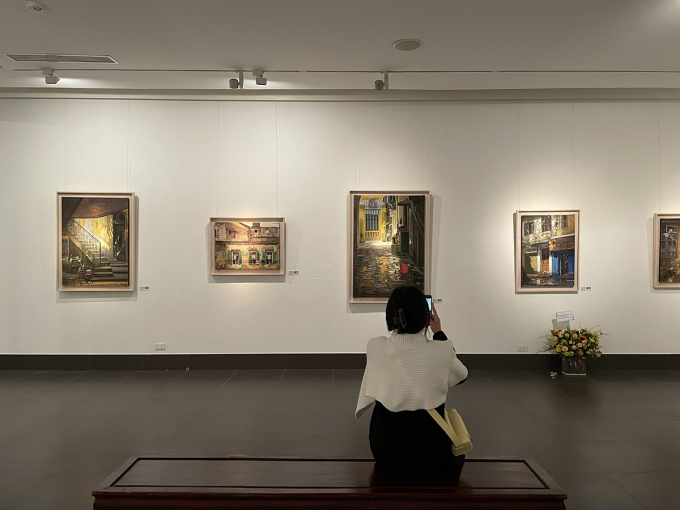 The paintings show different perspectives on reality. Photo: Khanh Ly
Dreaming of a strange land
The exhibition "Dream of a strange land" is the brainchild of artists Ton That Minh Nhat, Frederic Dialynas Sanchez, Nguyen Xuan Luc and Jo Ngo; attracts many young people who love art to visit in the first days of the new year.
Researcher Jade Thau said that artists use diverse artistic methods and materials to deepen the concepts of space, locality, and materiality. The exhibition features a combination of technology and pop-culture icons, as well as a combination of tradition and modernity, depicting urban landscapes through ancient religious symbols.
The exhibition is open for free at Mo Art Space at 136 Hang Trong until January 23, from 9 am to 8 pm from Tuesday to Sunday.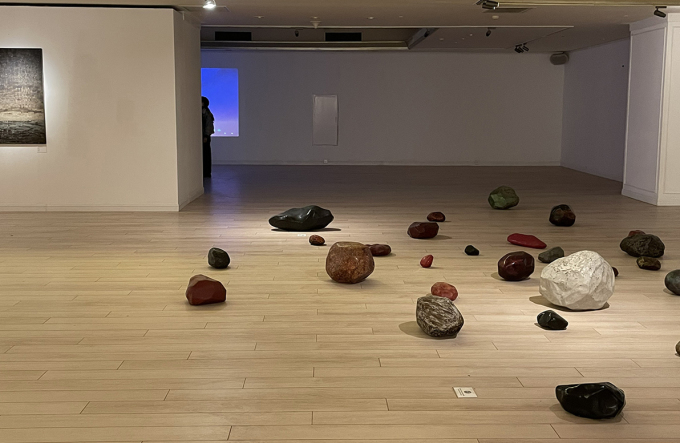 Exhibition space "Dream of a strange land". Photo: Khanh Ly
Follow (vnexpress)
TAG: