Guests race skillfully in Formula 1 racing in Hanoi
A miniature formula 1 car playground in Thanh Tri district, Hanoi every day welcomes dozens of guests to play cars, including groups of foreign tourists who are passionate about speed.
Every afternoon, many speed players in Hanoi gather at Go-Kart racetrack (Thanh Tri district) to satisfy their passion.
Not only domestic guests but many foreign tourists also come here to have fun. Andy Bell, a tourist from Manchester, England, said he was captivated from the first time he played this car.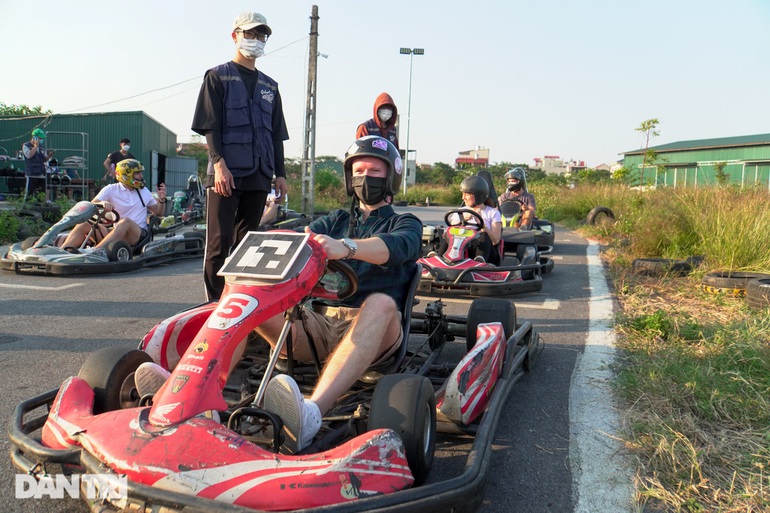 A group of foreign tourists is excited to play miniature Formula 1 racing in Hanoi.
"I came here with my friends to play Go Kart in Hanoi. It's great. I love this game because we can collide with each other when racing and running sharp turns.
We used to play this game and now come back to play again because it's so much fun. My friends aren't very good at driving, but they are fun drivers and love the game." Andy Bell added.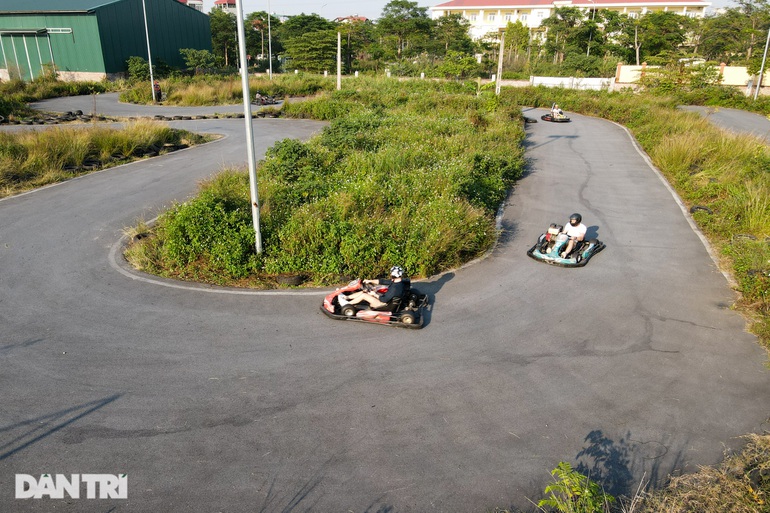 The racing terrain at the playground has many sharp turns, creating a strong feeling for players.
As noted by the reporter, there are quite a lot of foreign visitors here. With a scale of nearly 5,000 m2, this playground currently has more than 10 cars to serve guests.
"This car is very similar to an F1 car but will be a miniature version. The vehicle capacity is 275 cc, 4-stroke engine, running on gasoline. This is a speed sport so speed enthusiasts are easily attracted. .
They come to play first because of the speed, secondly to take beautiful photos," shared Mr. Tran Minh Hieu, manager of Go Kart playground.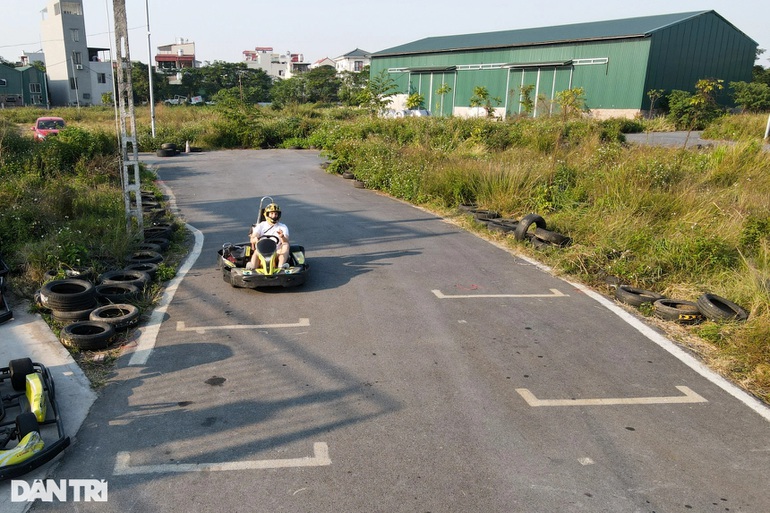 The Go-Kart is a miniature version of a Formula 1 racing car.
"Go-kart is a very fun game, with a bit of risk of course. If you like motor games, you can also play this game. This is my first time playing this game and it's quite safe. whole.
I will definitely come back to play again next time. When you drive through the bends, you will feel fear. However, when you go straight and the speed is high, you will enjoy it," one tourist shared.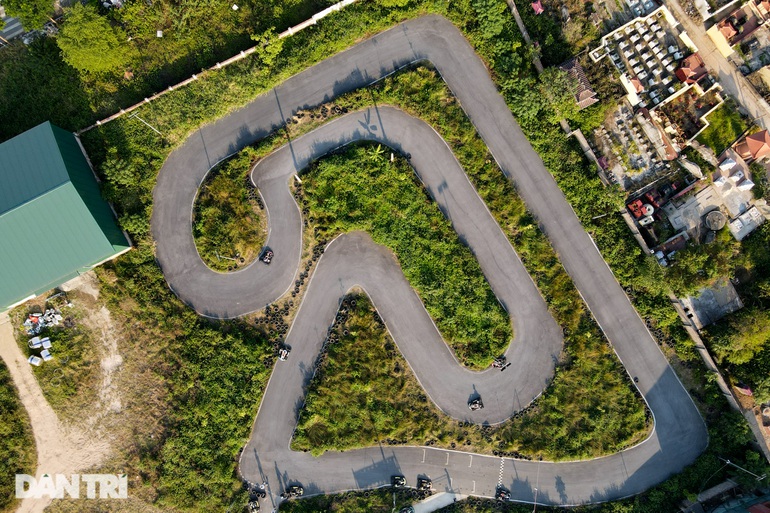 Panorama of Go Kart playground over 5,000 m2 in Thanh Tri district, Hanoi.
According to the Go Kart playground manager, this is a subject for professional F1 drivers to start racing.
In Vietnam, this subject was introduced quite late compared to other countries in the same region such as Thailand, Malaysia… The weekly ticket is 187,000 VND/person for 30 minutes including 10 minutes of instruction, 20 minutes of racing experience. At the weekend, the ticket price is higher than 239,000 VND/person. Follow (Dan tri)
TAG: