Da Nang youth "lost" to the suburbs every weekend
On weekends, in addition to Hai Van pass, Son Tra peninsula, many young people choose to "travel" to Hoa Bac to enjoy the fresh air, check-in by the lush green sugarcane fields.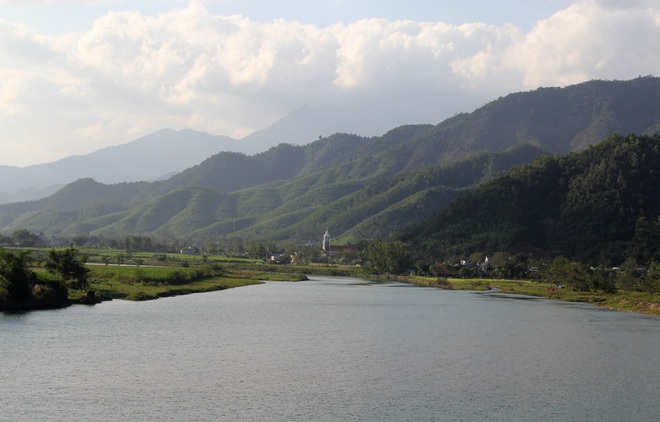 Located about 1 hour from the center of Da Nang by motorbike, arriving at Hoa Bac commune (Hoa Vang district), visitors are like "lost" into another world, leaving the noisy city behind (Photo: Nguyen Tri).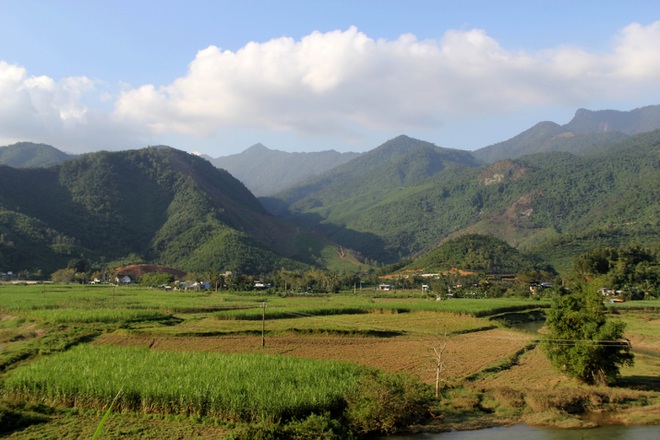 In recent years, Hoa Bac has been visited by many young people inside and outside the city thanks to the winding road along the mountainside, the green sugarcane fields by the gentle Cu De River (Photo: Nguyen Tri).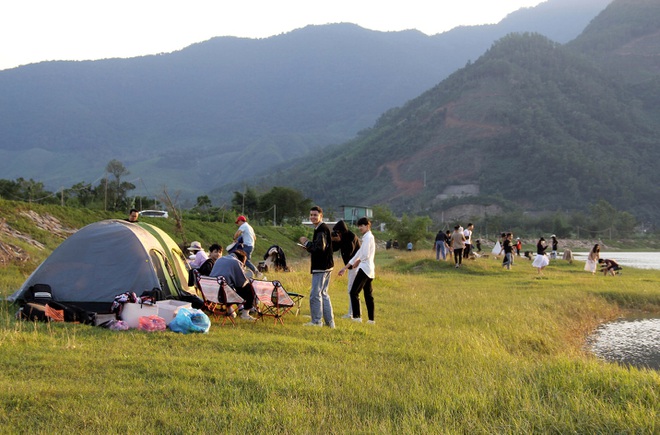 After days of separation due to the epidemic, many young people living and working in Da Nang choose Hoa Bac as a stopover for camping, check-in in a peaceful countryside setting (Photo: Nguyen Tri).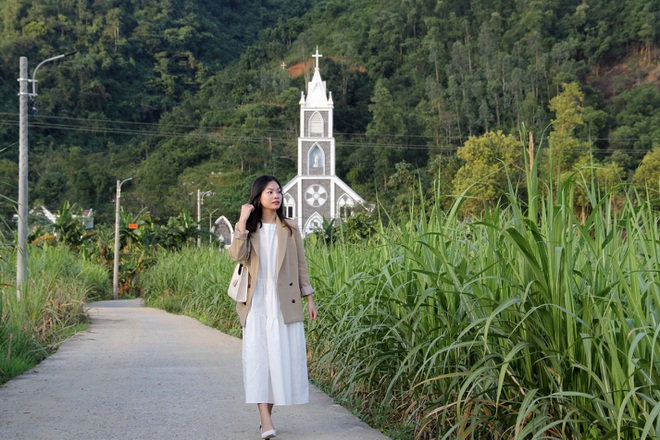 Taking advantage of the weekend with beautiful weather, Phan Hang (born in 1994, hometown in Hue) and her friends "travel" to Hoa Bac to enjoy the fresh air and relieve the pressures of a working week (Photo: Nguyen Tri) ).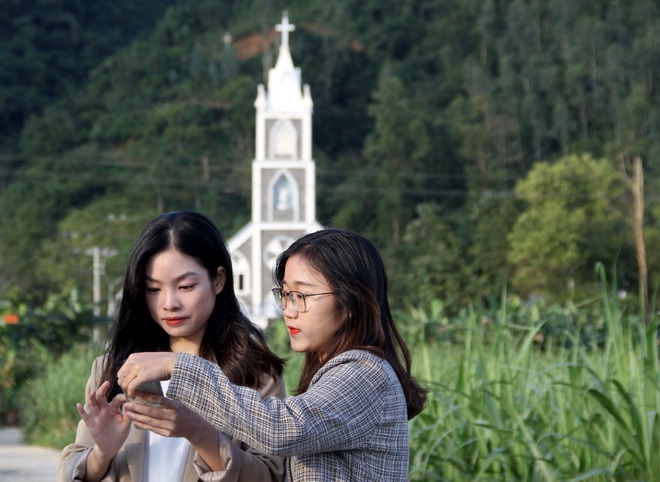 "This is my first time going to Hoa Bac, the road up here is quite easy to go, the scenery on both sides of the road is also very beautiful, the afternoon weather here is also very cool and pleasant", Hang shared (Photo: Nguyen) Tri).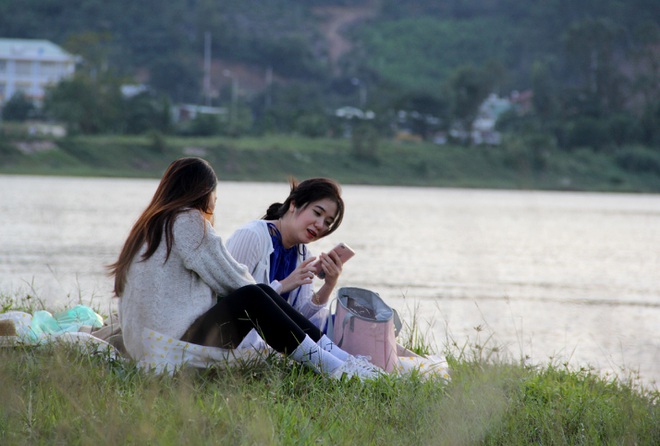 Around 4 pm, groups of young people, couples taking wedding photos, and families also choose the grass stretching along the Cu De river to camp, chat, take pictures to check in… (Photo: Nguyen Tri) .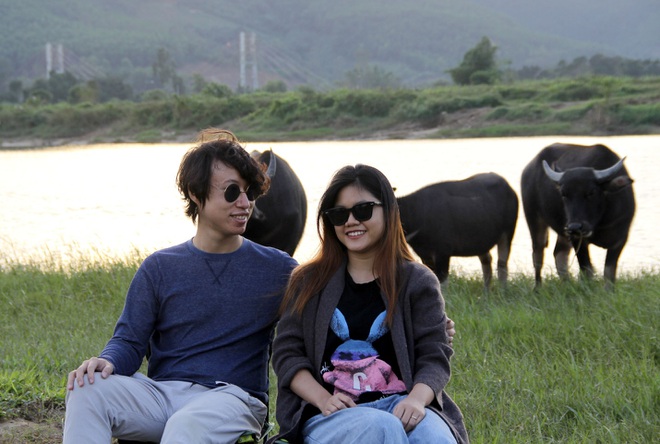 Also due to the influence of the Covid-19 epidemic, people are still "afraid" to travel to other provinces and cities, so many people choose Hoa Bac for weekend travel, both saving costs and ensuring safety during the winter. Translation (Photo: Nguyen Tri).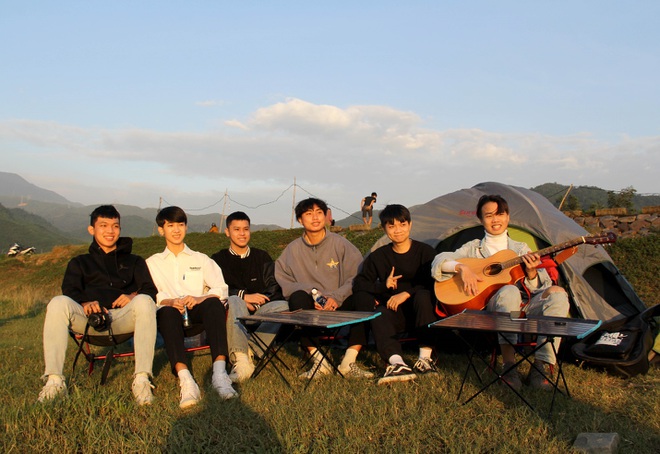 Dang Thanh An (far left, born in 2003) and a group of friends ran from Hoi An (Quang Nam) to Hoa Bac to camp overnight here. "Even though we ran astray while walking, the group was very happy because it took a long time to have the opportunity to go camping and picnic," An said (Photo: Nguyen Tri).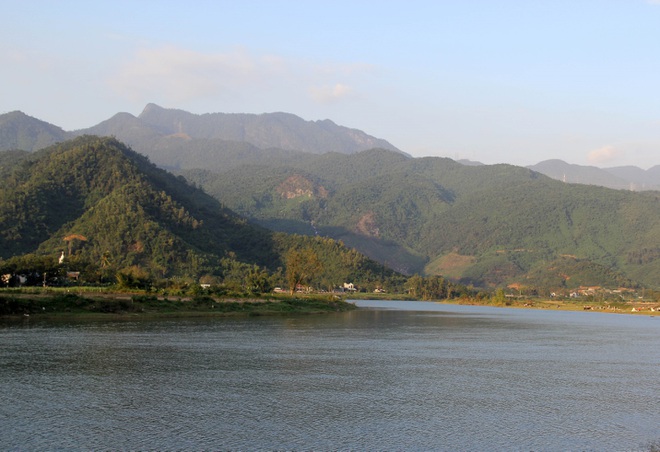 This place also becomes one of the points that tourists should visit in their Da Nang travel itinerary (Photo: Nguyen Tri).
Follow (Dan Tri)
TAG: