10 things experienced tourists recommend doing in Ha Giang
Visiting Pao's house when peach blossoms bloom, visiting Vuong's house, and listening to the story of King Meo on a rainy day… are unforgettable experiences.
Ha Giang each season has its own beauty. This borderland has a long cultural history, majestic scenery of mountains and passes, attracting the attention of many tourists. Here are 10 things anyone visiting Ha Giang should experience, compiled from the advice and experience of many travelers on travel sharing forums.
1. Watch the sunset and sunrise on Ma Pi Leng pass, Lung Cu flagpole. You will witness the most beautiful, radiant, and perfect scene in your life.
2. Go to Ha Giang in the flower seasons. Ha Giang has many flower seasons, every season is beautiful, such as peach blossom, plum blossom, buckwheat, wild sunflower…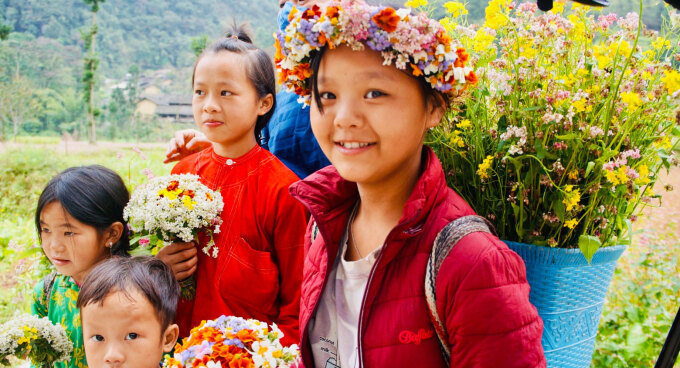 Taking pictures with ethnic children is one of the activities that many tourists love. Photo: Phuong Anh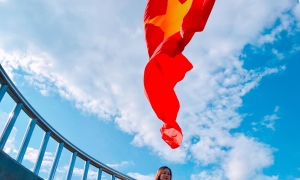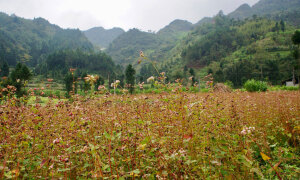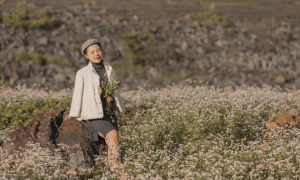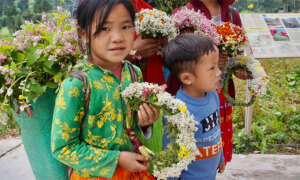 3. Take a boat ride on the Nho Que River, through Tu San gorge. On foggy days, from the top of the pass looking down the river appears blurry, impressively beautiful. Tu San is known as the deepest canyon in Southeast Asia, a unique wonder in the Dong Van rock plateau, according to the National Administration of Tourism. It has a cliff height of up to 800 m, a length of 1.7 km, and a river depth of 900 m. Tu San is one of the places for tourists to take pictures of the most beautiful "virtual life" in Ha Giang and the whole country.
4. Trekking to conquer border landmark No. 428. This is the national landmark, the furthest north on the Vietnam – China border, in Xeo Lung village, Lung Cu commune, Dong Van district. This landmark is about 2 km from the northernmost point, 4 km from the Lung Cu flagpole. Therefore, you can combine conquering both these locations. In addition, there is one more milestone you cannot ignore. It is landmark number 0 (or Km number 0) on Nguyen Trai Street, Ha Giang city. This landmark is the starting point of many routes to tourist attractions of the province such as the old town, stone plateau, flagpole, Ma Pi Leng pass, Quan Ba ​​twin mountain…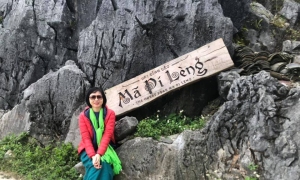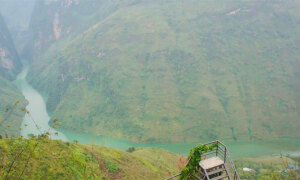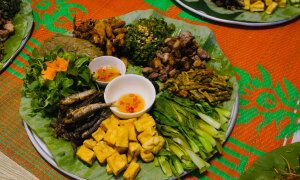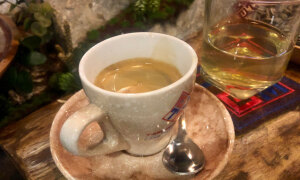 5. Experience driving through dangerous and breathtaking passes, one of which is the great peak of Ma Pi Leng pass. According to the H'Mong language, Ma (or Ma) Pi Leng refers to the bridge of the horse's nose, indicating the most dangerousness of the mountain top. Tham Ma slope is also a name mentioned for tourists who are passionate about backpacking. The next road to visit is the M-shaped arch on the Dong Van rock plateau, stretching from Yen Minh to Meo Vac.
6. Visit Lo Lo Chai village, where the Lo Lo Den and Mong ethnic groups live. This is an ancient village, with an area of ​​more than 192 hectares, with good infrastructure and services, eligible to welcome tourists. The village roads are paved, concrete, electricity grid, clean water, and communication guaranteed. Lo Lo Chai has about 20 households welcoming guests to stay in the form of homestay, 8 households serving food. The village gate is full of instructions. The houses here are built in the style of log houses, with tiled roofs.
7. Visit Sung La valley, where Pao's house is located. This is an old Hmong house, used as the setting of the movie Pao's Story . The house has two floors, built in the shape of a U and a courtyard in the middle. On the path leading to the main house hang pictures of actors playing in the movie. Besides, visiting the Vuong house to hear the story of King Meo is also an experience that you cannot miss.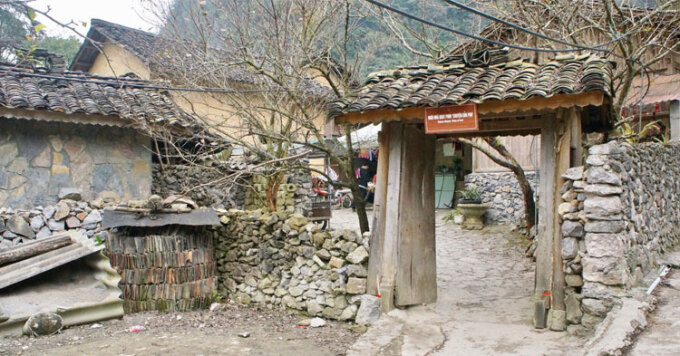 Pao's house, which was used to film Pao's Story. Now, this is one of the famous attractions, attracting tourists to visit. Photo: Phuong Anh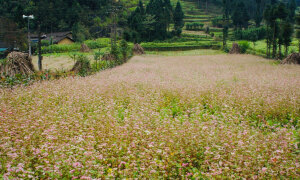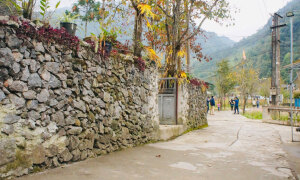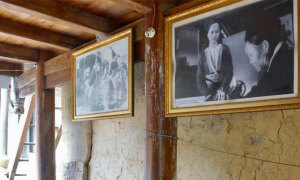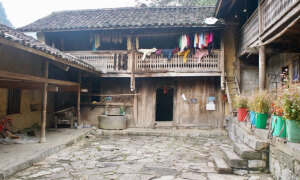 8. Participating in 4 big weekend markets including Quan Ba, Yen Minh, Dong Van, Meo Vac.o Mr. Ra, Khau Vai love market is held once a year on March 27 of the lunar calendar or Xin Cai border market. Tet is also a definite experience you must do when you come to this land at the top of the country.
9. Go to Don Cao for a panoramic view of Dong Van town
10. Visit Dong Van old town, go to the night market, taste mint honey and sip a cup of hot strong triangle coffee on a cold winter night.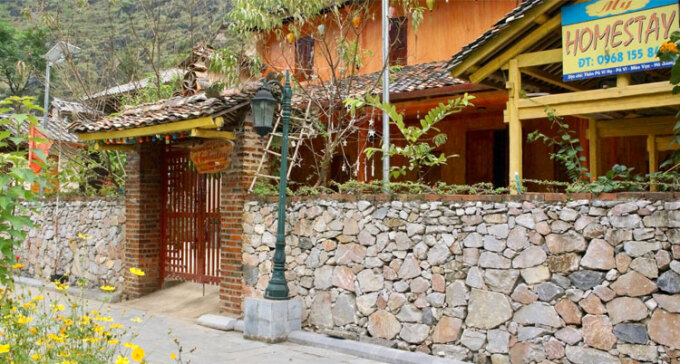 Homestay is the most popular form of accommodation used by tourists when visiting. Photo: Phuong Anh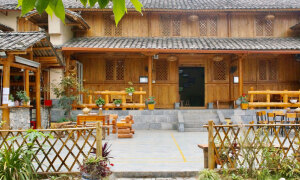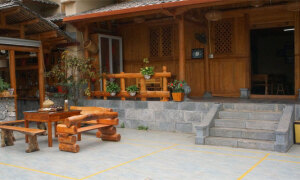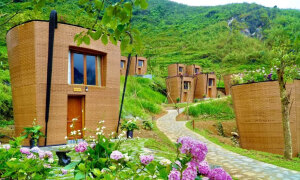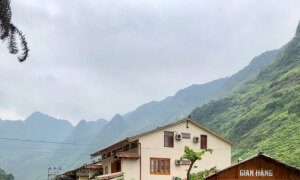 Photo: Internet
TAG: