Red river rock beach – a fun and virtual living spot that has never ceased to be HOT in Ha Thanh
Who said Hanoi is only beautiful in autumn, in winter this bustling town is also extremely charming with thousands of blooming flowers. And if you want to fully admire that beauty, then come to the Hong River rock beach.
Located at the end of lane 264 Au Co Street, in Nhat Tan Ward, Tay Ho District, the Hong River Rock has long become a familiar picnic spot of Ha Thanh youth as well as a check-in point that "don't know boredom" of Ha Thanh. virtual community.
The ideal time to visit the Hong River rock
People often say that Hanoi is most beautiful when it comes to autumn, but for this virtual living spot, there is no need to wait until autumn, any time of the year this place will let you go from one surprise to another. .
In particular, according to the experience of traveling to the Hong River rock beach of many people who have gone before, the best time to take pictures as well as admire the scenery here is early in the morning at dawn, the fresh air is cool, the sunshine is very warm. comfortable. And at sunset – the orange rays of sunlight dye the petals yellow creating a very romantic scene, at this time, sitting back to admire the scenery, it must be no less love than the sunset of West Lake.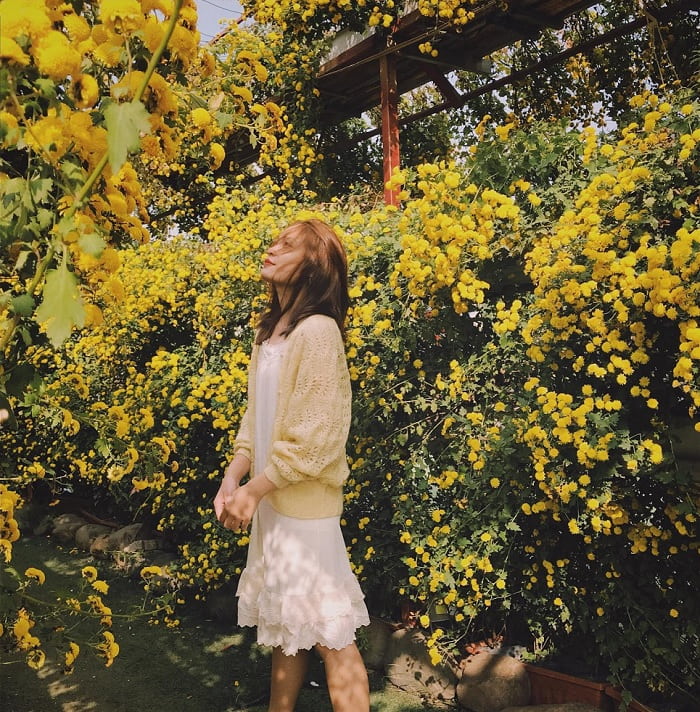 (Photo @thaoo.pp)
How to move to the Hong River rock

Motorcycle
Located in the heart of the city, motorbikes are the most popular means of transport when visiting the Hong River rocks , especially when using a motorbike, you can be proactive in terms of time, location, and cost savings. and can go directly to the flower garden without walking. For the "holy backpackers", this road is probably not strange anymore, but if you are a newbie, just follow the instructions of google map, the way is quite easy to find, so rest assured that you are not afraid of getting lost. where.
Bus
Another economical means for those who do not have a motorbike is to take the bus. Depending on the location, you can catch the appropriate bus routes such as: 13, 31, 33, 41, 55 or 58. However, the end of the stations will be on Au Co street, so you will have to walk a bit. It's quite a long way to reach the rocky beach. 
Taxi
If you go with a large group of about 5-7 people, it is still best to take a taxi, the price when divided will not be too expensive, but it is very suitable when you bring a lot of things or dress up. take a photo.
What's interesting about Hong River rock beach?

Virtual flower garden 4 seasons
The most prominent feature on the Hong River rock beach is probably the flower garden with countless flowers blooming all year round such as Bach Nhat, Phuong Linh, Royal Court, Spirituality or Roses… along with flowers that bloom in each season. The season brings a unique attraction that attracts tourists.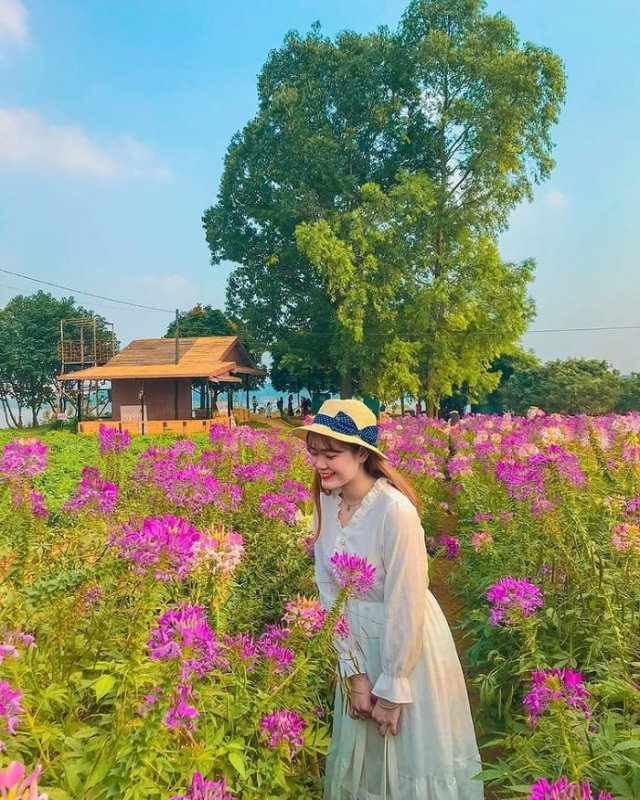 Lots of brilliant flowers (Photo @thanh.1.0.0.9)
In spring, there are many colorful flowers such as: dahlias, cypresses, yellow mustard flowers, climbing roses, yellow chrysanthemums, white daisies, coins, chicken crests, pink peaches … turning this place into a fairy garden that we It seems that you can only see it in fairy tales. Moreover, this is also the occasion of the Lunar New Year, so everywhere is hung full of couplets, bright red lanterns, full of life, making everyone fall in love.
By the time of summer, the golden sunflowers that are full of sunshine have the opportunity to bloom again, combined with the blue sky above and white clouds like cotton drifting, creating a fresh youthful scene. pretty.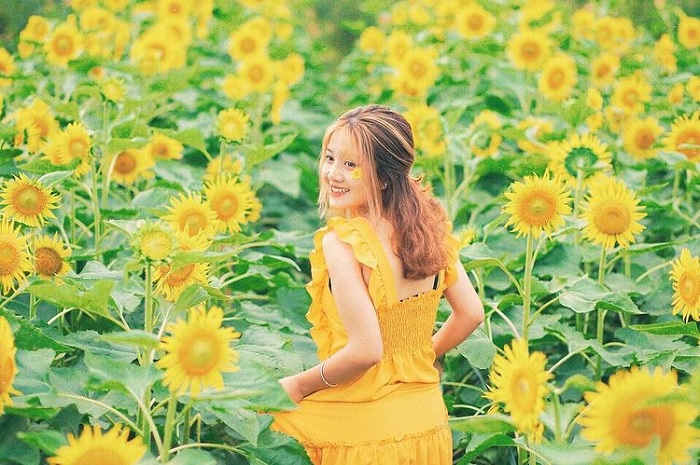 The field of brilliant sunflowers (Photo @buihuephuong)
And in the late autumn and early winter, around October – November, Hanoi is immersed in the gentle scenery of light rays of sunlight, the air is cool and clear, the rocks of the Hong River are cool again by the grass garden. The most beautiful laundromat in Ha Thanh is as poetic as a fairy, standing here to take pictures is guaranteed to be "not beautiful, not to eat money".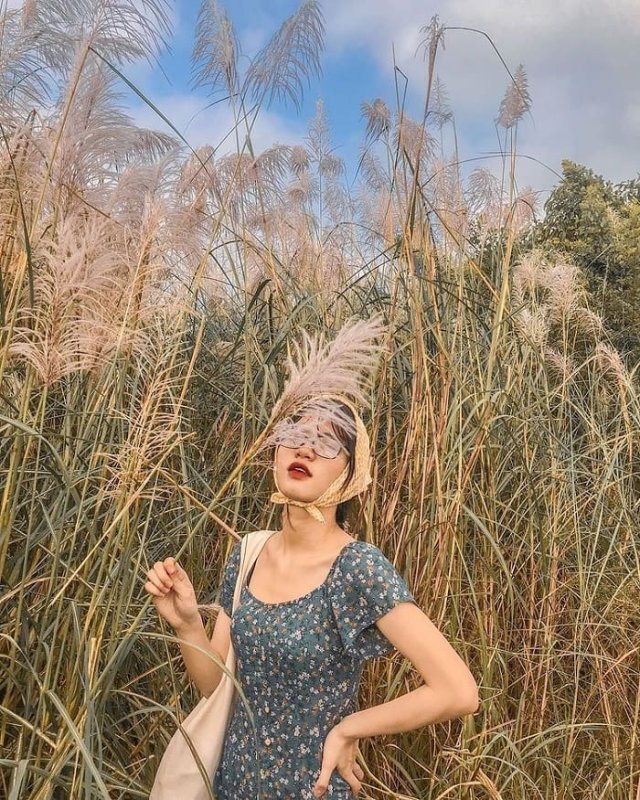 The famous reed garden in late autumn (Photo @maianh15)
However, the moment when the flower garden of the Hong River rock beach captures the most hearts of the "virtual living saints" is probably in the winter when the nightingale is in full bloom. Surfing facebook or Instagram, you can see everywhere there are pictures of girls transforming into muses in familiar traditional white gowns or graceful white dresses by the pristine daisies garden. .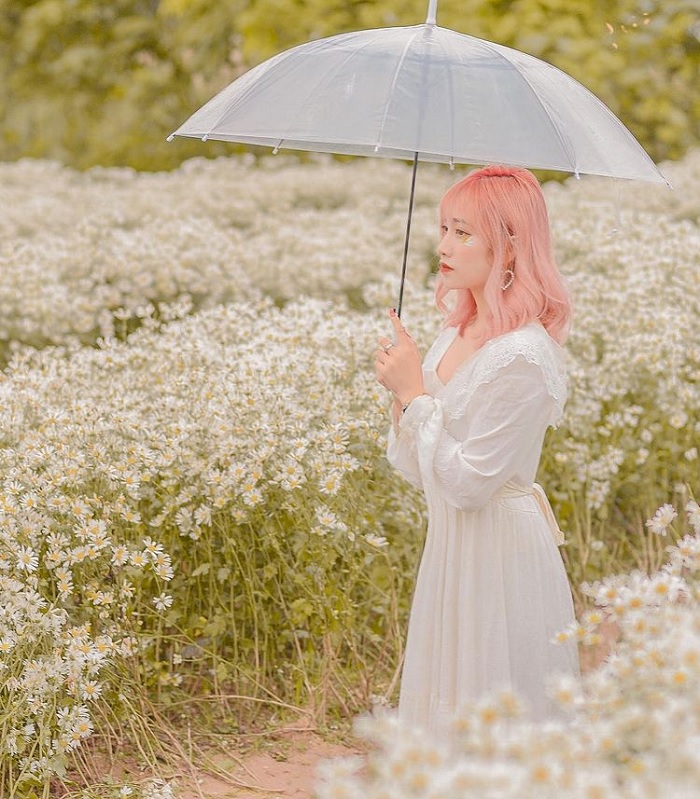 The garden of chrysanthemums lives virtual "national" in winter (Photo @qanh.07_)
Believe me, you just need a camera and a good friend, you can shoot all day here without getting bored. It is even so attractive that the bride and groom who come to take wedding photos can't count.
Not only flowers but to serve the virtual living needs of people, on the grounds of the Hong River rock beach, there are also many lovely miniatures such as a wooden bridge looming in the middle of a flower garden, a fairy swing under the tree. Old trees, water reels by the murmuring stream, stairs to heaven or a rustic haystack full of childhood memories…will make your photos more realistic and attractive.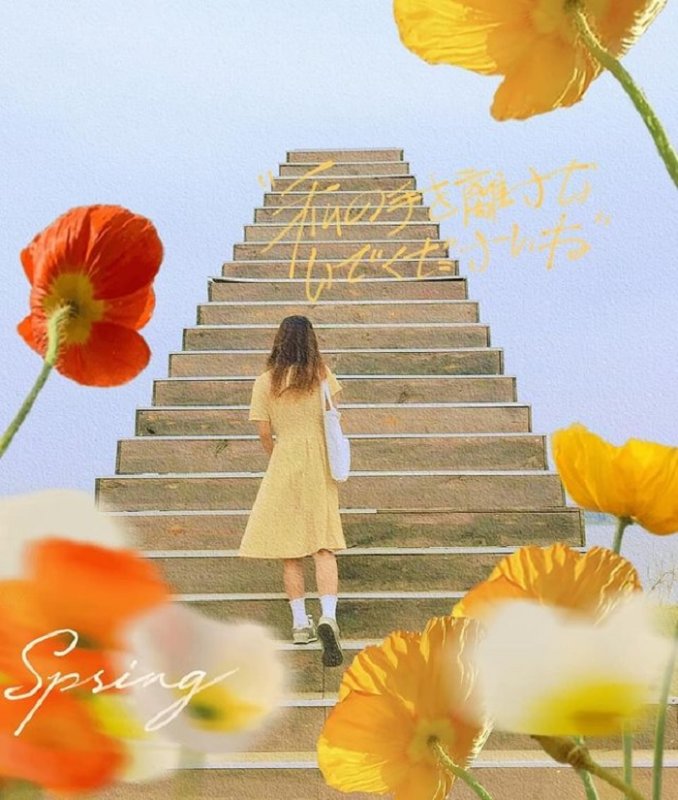 Virtual living corner of thousands of people (Photo @1101sel_)
Moc Chau strawberry garden "unique"
Not only flowers for a virtual living, but for those who love to eat, the Hong River rock in Hanoi also has a great attraction, when there is a rare Moc Chau strawberry garden in Hanoi. Extremely large citadel up to nearly 4ha, divided into 2 areas indoor and outdoor to serve your virtual dining needs.
Coming to Chimi Farm, you can freely choose each fresh and juicy strawberry to bring home for 350,000 VND/kg and enjoy delicious foods made from strawberries such as: strawberry jam, strawberry yogurt, strawberry cake. West… So if you miss your appointment with Moc Chau, this will be a good place to go.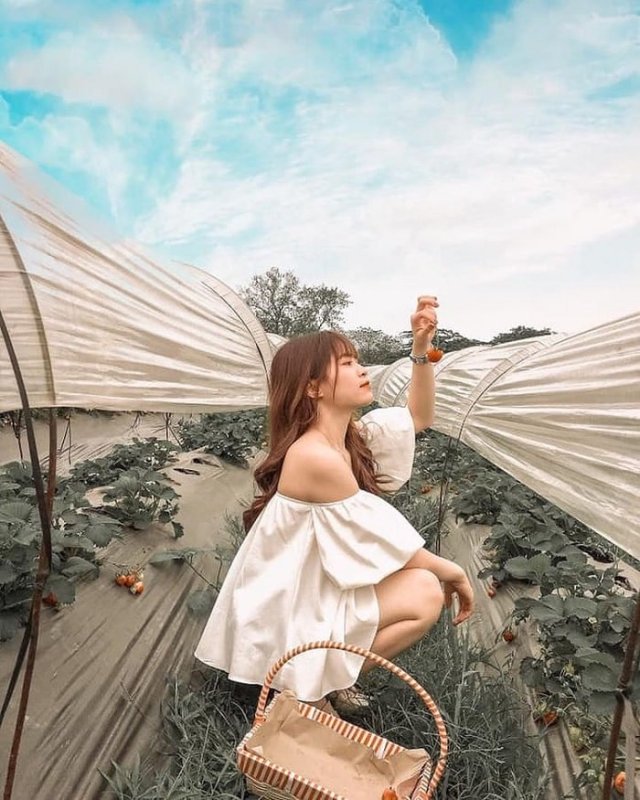 The strawberry garden is both virtual and delicious to eat (FB Photo – Dang Thien Y)
Interesting picnic spot
Certainly, it would be remiss to go to the Hong River rocks without doing a picnic by the riverside. The long green lawn here is a paradise for you to have picnics, camping, and play games with friends and family on the weekend. Especially bringing a kitchen to make outdoor BBQ, you're in heaven, it's just amazing.
Revealing, nowhere just opened a small chill space with beautiful wooden tables, colorful lazy chairs typical of beach bars, twinkling lights, and unique cool drinks. Unique in mellow music, will definitely give you another great reason to have a picnic on the Hong River rock .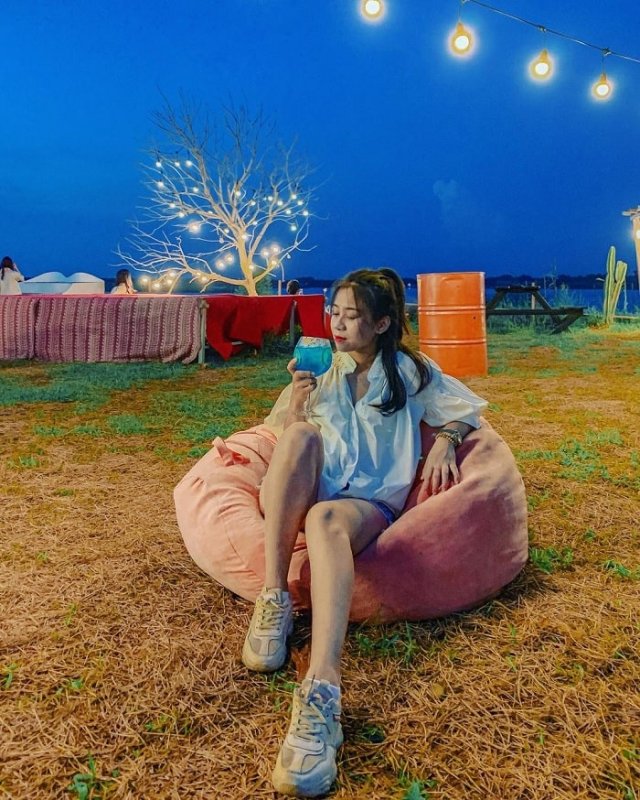 Chill here is always in love with the table (Photo @xiao_meimei283)
Some notes when visiting Hong River rocks
– Entrance fee: 50,000 VND / adult, 30,000 VND / child
– Parking ticket price: 5,000 VND / motorbike
– There is a time limit here, so please comply, it is best to play until 4-5 pm, because late at night will not be too safe.
– Do not go to areas with forbidden signs or go too far from rocky places to take pictures because deep water will be very dangerous
– If you bring food and utensils for picnics, camping, please clean up before leaving, especially do not litter indiscriminately, affecting the landscape of the area.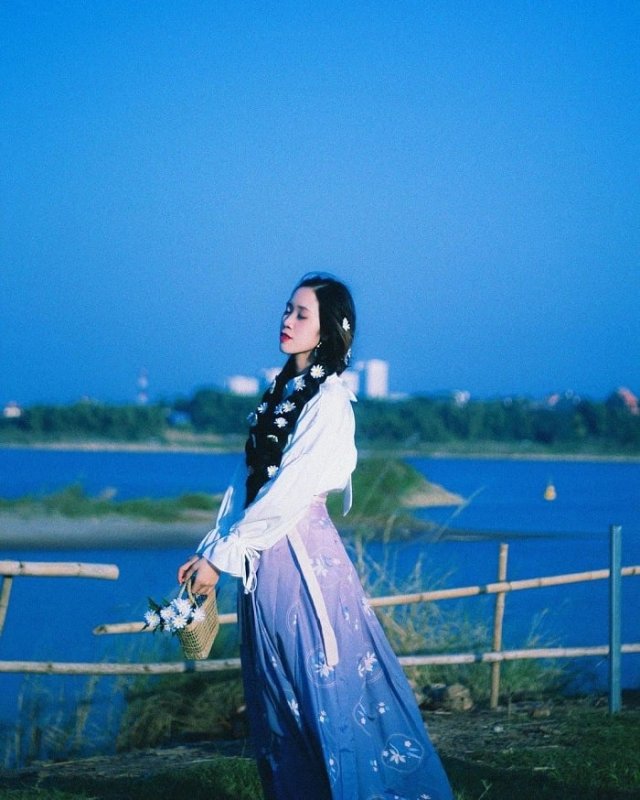 (Photo @cavientron_kila)
It's been a while since you changed your Instagram or Facebook with cool photos, right? So, what are you waiting for without coming to the Hong River rock beach to live a virtual life?
Photo: Internet
TAG: