The shop sells "earth dragon" specialties, 30 years of customers queuing for paintings to buy in Hanoi
 Located at the top of Hang Chieu Street, for the past 30 years, every late autumn and early winter, a shop selling grilled dishes from "earth dragon" has always given off a delicious aroma to diners.
Although Hanoi is not a place to harvest Ruoi, for many generations, Cha Ruoi has been considered a specialty of this land.
Hanoians have many different ways to prepare Ruoi dishes, which are braised bamboo shoots with star fruit, cooked with spicy cabbage soup, and grilled with guise leaves… but the most famous dish is still Cha Ruoi .
In the last days of September, beginning of October of the lunar calendar, in the late afternoon, if you wander around the old streets, it is not difficult for diners to encounter the distinctive aroma, stimulating the senses of Cha Rui.
Different from the scary appearance, slimy and unpleasant fishy smell, after processing, Cha Ruoi has a charming taste, becoming a delicate and sophisticated dish in Hanoi.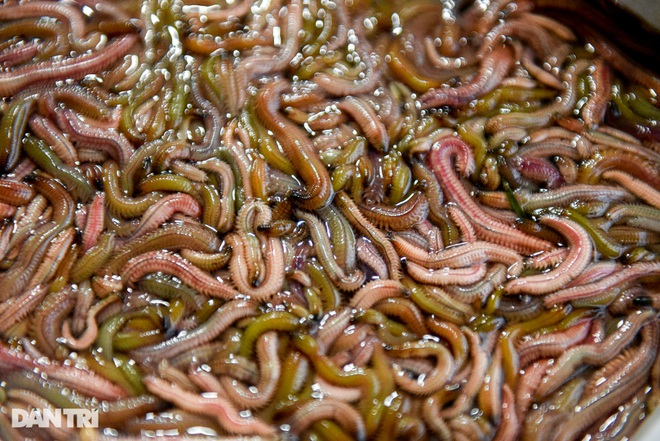 The unprocessed snake has a shape that makes sensitive people easily afraid, the smell is fishy, ​​not very pleasant.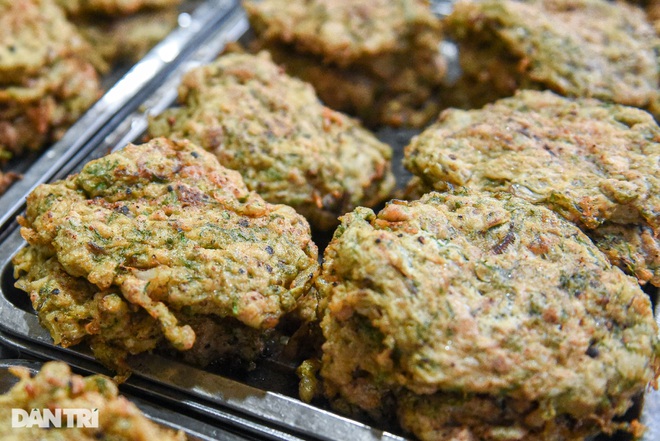 But after the sophisticated processing process, the dish has become a specialty that delights diners.
One of Hanoi's most popular and long-standing Cha Ruoi restaurants is located at the beginning of Hang Chieu Street (Hoan Kiem, Hanoi), next to the famous historical site O Quan Chuong. This restaurant has been open for almost 30 years.
In the rainy season, when it is dark, the shop is crowded with customers coming in and out, sometimes waiting in line. But waiting in line to buy spring rolls is not pleasant when the fragrant aroma keeps coming from the corner of the small kitchen, making diners look forward to enjoying it.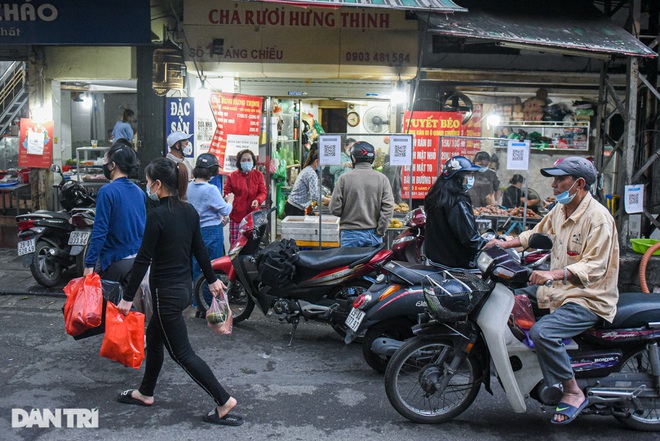 The owner of this restaurant is Ms. Bui Thi Nga. She followed in her footsteps and kept the recipe for making Cha Rui passed down from her mother. Although she has handed over the shop to her daughter, 58-year-old Nguyen Thi Nham is always behind to support sales.
Mrs. Nham said: "From the past, my father used to make Cha Rooi in the family's meals but did not open it for sale.
Later, when I saw that people liked to eat fried rice, I brought my own recipe from my father to open a restaurant. My house has a family secret, different from other places, creating its own flavor."Play Video
The 30-year-old shop sells the most crowded "earth dragon" cake in Hanoi, "revealing" the secret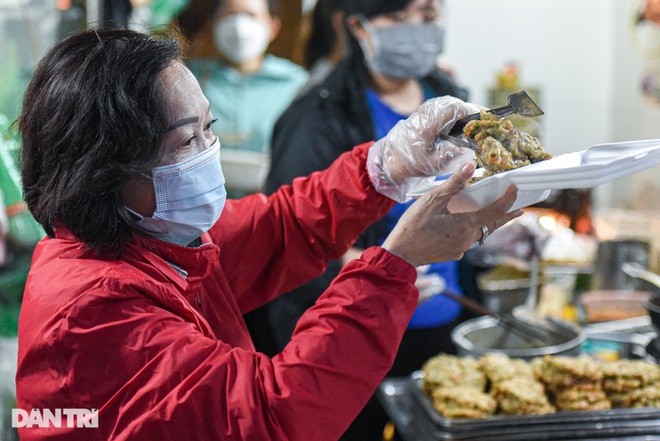 Mrs. Nham still supports her daughter with the work in the shop.
Talking about the secret to keeping customers, making the shop always crowded, Ms. Nga said: "Diners love the shop because my house's bacon is made entirely by hand. It's fresh. The taste is standard. "Ha If you eat once, you will come back a second time, a third time, and even stick around for decades."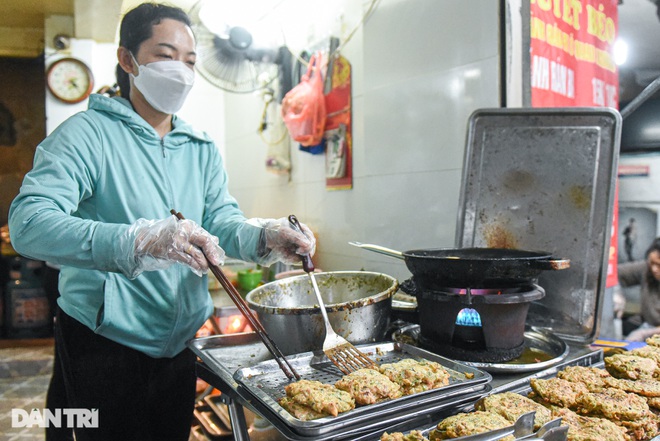 At the end of the day, Ms. Nga quickly fried the rolls but still couldn't make it in time.
According to Ms. Nham and Ms. Nga, the dish is made from the main seasonings of Ruoi, dill, eggs, onions, tangerine peel, pork, main noodles, and pepper. In particular, the tangerine peel is considered a "highlight" factor for this family's dish.
Carefully selected tangerines, bought from Lang Son, have a pleasant aroma. The whole family will meticulously peel the tangerines, then prepare them, store them in the refrigerator for later use.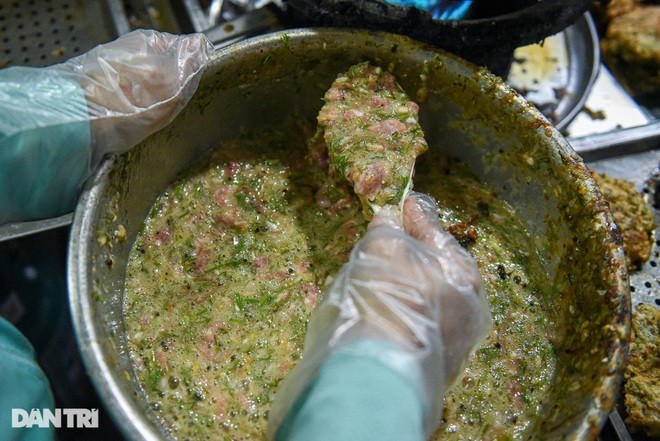 All ingredients are handmade, no blender. 
Ms. Nga revealed the secret to choosing molluscs: "Our family chooses red-colored, alive, squirming squirrels. If they're dead, they'll swell and turn green, and when processed, they won't taste good. The tangerine peel helps to reduce the fishy smell but also creates an impressive flavor for the fried rice.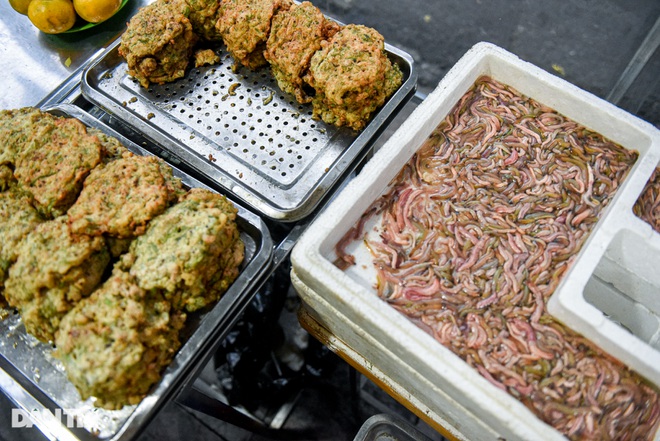 Herbs are carefully selected from areas such as Hai Duong, Nghe An, Quang Ninh…
Nga's family's restaurant serves two types of fried rolls, one is beaten and the other is left whole. When beaten, the milk mixed with the ingredients will create a delicious taste; and if left whole, the dish will have a more fleshy, greasy part.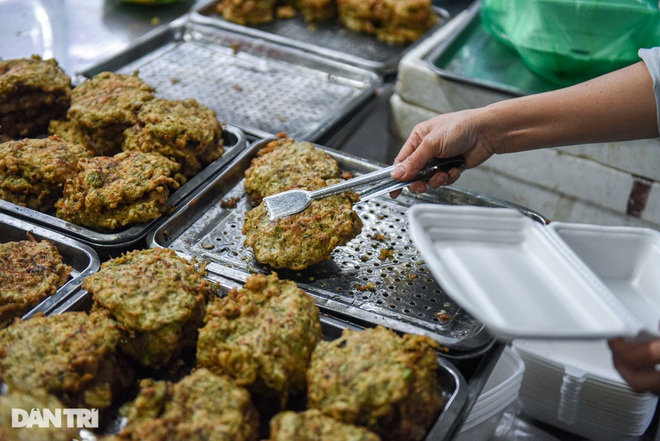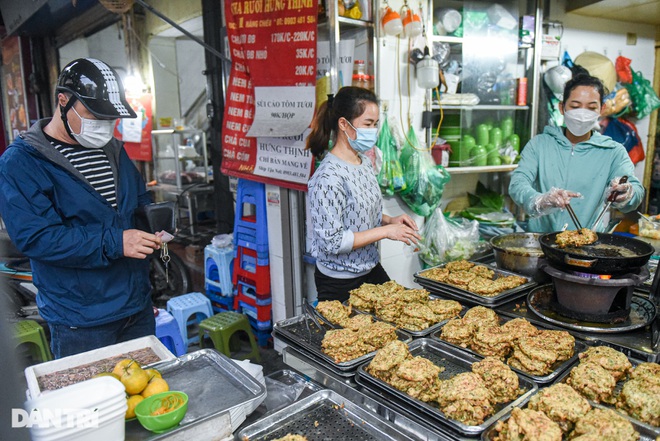 In order to sell fried spring rolls all year round, Ms. Nga's shop bought tons of them and then put them in a cold house to preserve them.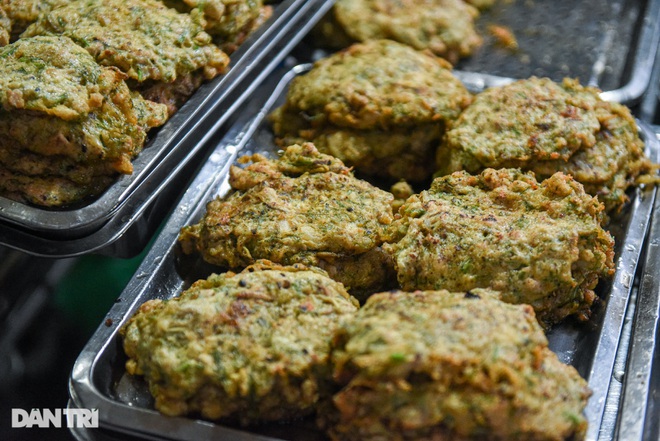 Currently, the shop sells many types of fried spring rolls with prices ranging from 15 – 70 thousand / piece, there are special types from 170 – 220 thousand / piece.
"Now it's not as difficult as before to find and buy fried spring rolls because they are kept cold and available all year round.
But eating fried spring rolls in the late autumn and early winter, in the right season, still brings the most delicious flavor. Hanoi's chilly weather makes the dish even more delicious", shared Mrs. Hang (70 years old, Hoan Kiem) – a regular customer of this restaurant.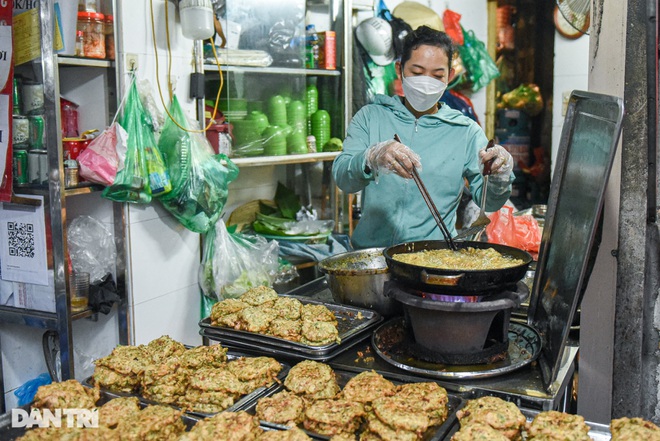 Ms. Nga directly fried to make sure the cake is not too old or too young.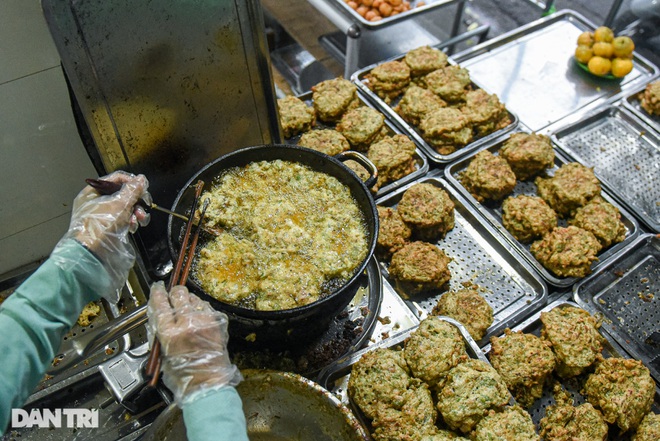 Cha Ruoi is fried once, customers who order to eat or buy it will be re-fried until hot.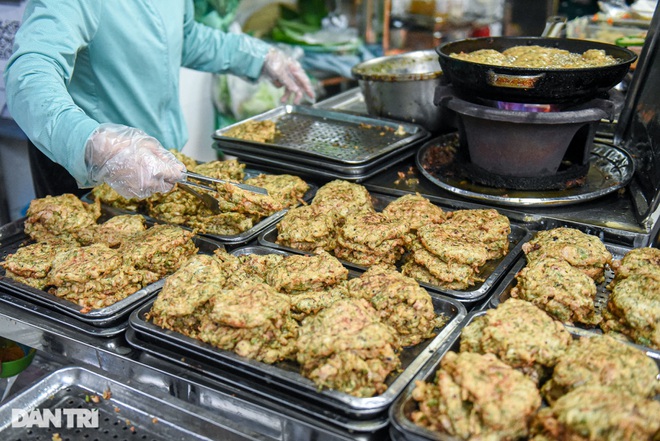 The finished products are fragrant pieces of fried rice, with a fleshy, greasy taste.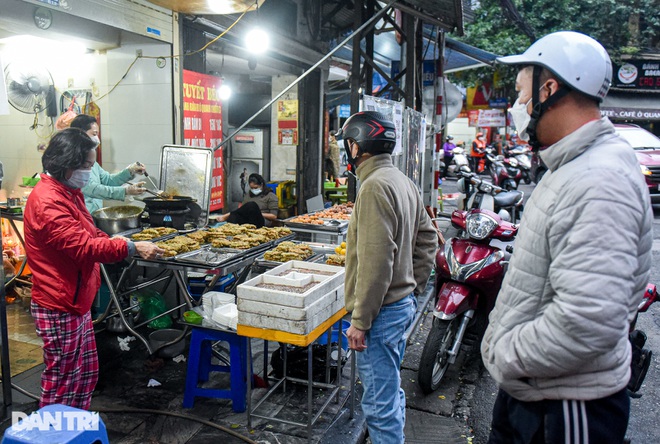 The shop is most crowded at noon or in the evening, when people are out of work.
The shop mainly sells takeout, but to serve the needs of diners, Ms. Nga also sells on-the-spot Cha Ruoi served with vermicelli and sweet and sour sauce. Cha Roi dipping sauce also adheres to the tradition, is a harmonious fish sauce, lemon, and chili.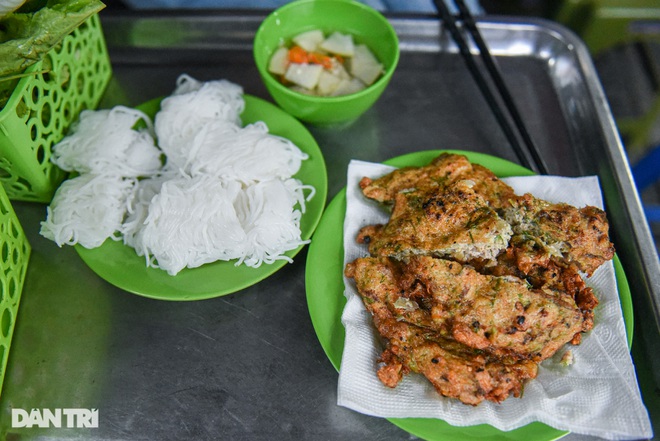 Ms. Thu Huong (Cau Giay, Hanoi) has had a few years to buy Cha Ruoi at the shop, even though it takes tens of kilometers to "go back" up the street and back home.
"I've eaten a lot of grilled pork rolls around the city, but I still like it the most here because of its delicious, greasy taste, crispy on the outside, still moist and soft on the inside."
Ms. Huong also said that making Cha Ruoi was complicated and had many stages, so she was too busy to do it herself. Finding and buying at traditional shops is convenient but still very delicious. Follow Dan trí
TAG: