Discovering the beautiful sea rapids in Quy Nhon makes many people fall in love
The rapids in Quy Nhon are as beautiful as a dream, embracing the long coastline, the rocky beaches of all shapes are like a passionate yeast that makes travelers intoxicated and infatuated. Stopping at the beautiful rapids to listen to the sound of the waves and enjoy the winds, watching the beautiful picture of nature will be an experience you will never forget.
Not only is Quy Nhon a peaceful country with kind people and delicious cuisine, but Quy Nhon is also a wonderful sea with both sweet and fierce beauty. The rapids in Quy Nhon have long been a favorite check-in point for many people because of the attractive scenery. The sea rapids of Nau have their very own beauty, charm but infatuation is a great place for visitors to feel a wonderful beauty, gently bring their souls to adventure with the sea and sky with the music of the sound of the waves. full of passion. Coming to Quy Nhon, you definitely do not miss the most beautiful rapids of this country.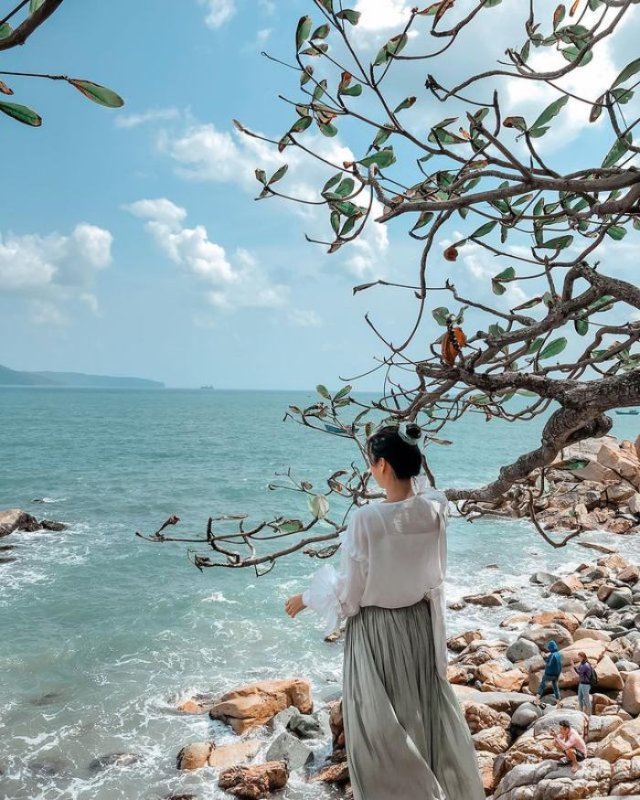 Quy Nhon has many beautiful sea rapids that fascinate travelers. Photo:@btduong_
Check in the rapids in Quy Nhon with exclusive beautiful scenery for you to freely 'live virtual'

Ghenh Rang – Tien Sa 
As one of the most famous sea ​​rapids in Quy Nhon , the rapids on the side of Xuan Van mountain have always been a favorite check-in point for many tourists. Visitors to Quy Nhon will often come to Ghenh Rang to go out with Mong Cam slope and check in with the beautiful Egg Beach.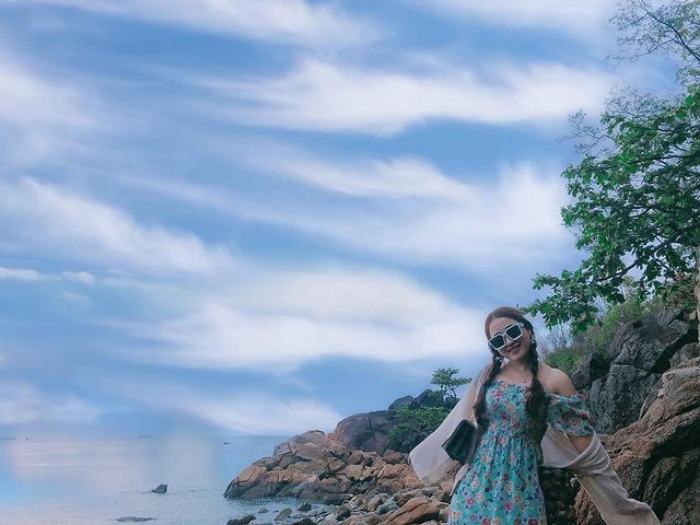 Ghenh Rang is a very famous place. Photo:@chang_210.

The scenery here is breathtakingly variable with beautiful rocks crisscrossing the mountainside and golden sands crisscrossed by the crashing waves at the end of the rapids. There is also Hon Chong, a place that when coming for the first time, both must be surprised because standing in front of them is a huge precarious rock that seems to be able to collapse at any time. However, that 6-meter fox rock still stood there for many generations with an impressive precarious and fragile position.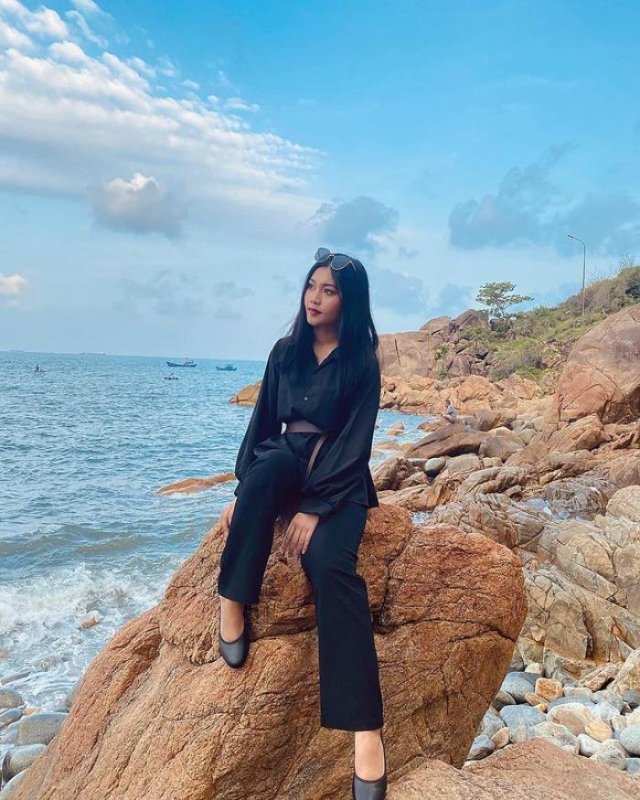 The rocks of all shapes make visitors fall in love. Photo:@itstrangdo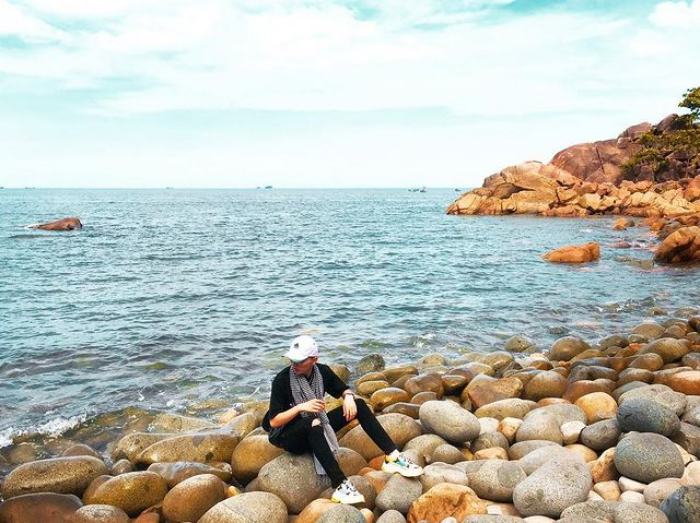 Egg rock beach in Ghenh Rang is very beautiful. Photo:@ch.giang.08.
Coming to Ghenh Rang Tien Sa, tourists can not only admire such picturesque landscapes but also visit the Ghenh Rang stone church and the peaceful and beautiful Quy Hoa valley area.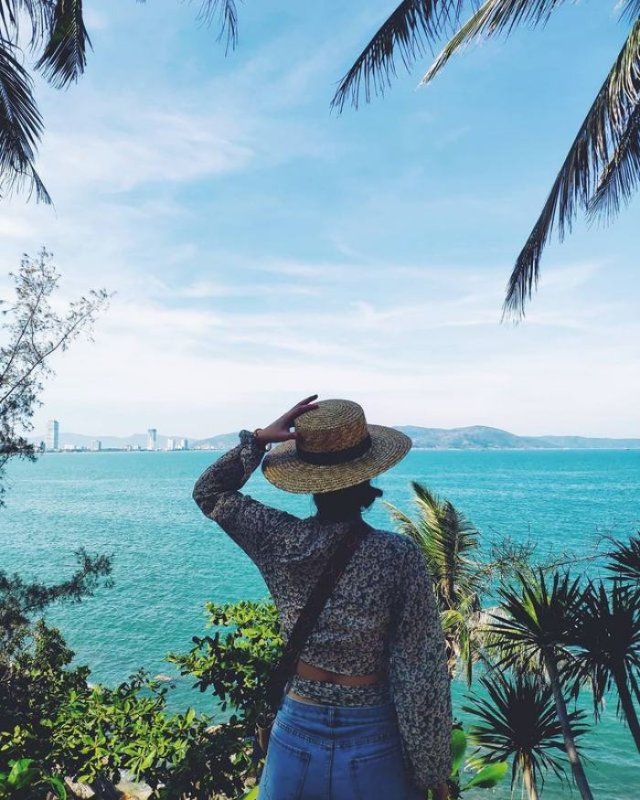 The beautiful scenery captivates travelers. Photo:@anhnguyen1.9
>See more:  Coming to Quy Nhon Island, you will be lost in a beautiful sea paradise that is not inferior to the Maldives

Lo Dieu Ghenh
This rapid in Quy Nhon is likened to a sleeping fairy with beautiful scenery. This place is associated with the legendary numberless pier relic, so it is also one of the outstanding destinations of Nau.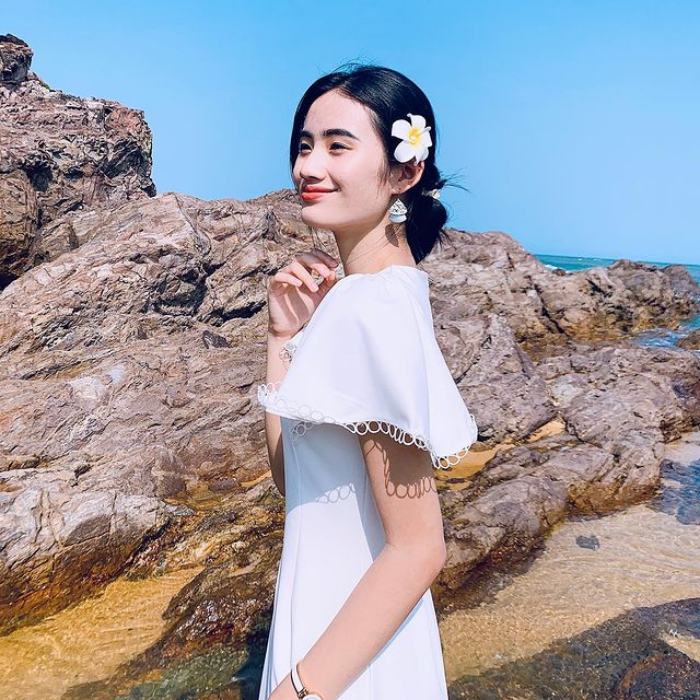 Ghenh Lo Dieu is also a beautiful check-in paradise. Photo:@yn.hiii

From the center of Bong Son town, Hoai Nhon district, visitors will cross the pass to Hoai My commune to visit Lo Dieu rapids. The scenery here is very pristine with beautiful interlaced rapids. The erosion over time of the stones creates many impressive shapes. This is one of the most beautiful pristine sea rapids in Quy Nhon Sea rapids , especially in the moss-covered season.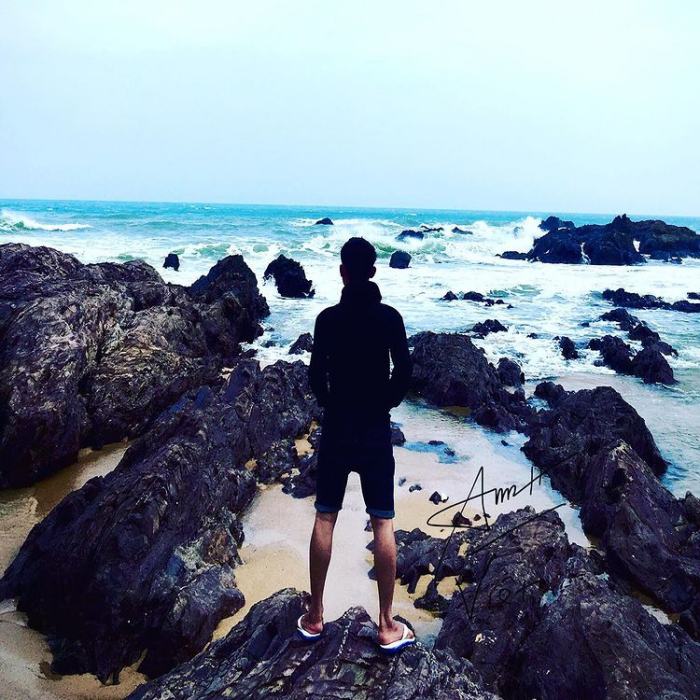 Lo Dieu is beautiful all year round. Photo:@-viet.bii_
This rapid is beautiful all year round and each season has its own beauty, but if you want to see the most beautiful scenery of this place, you can come from March to September.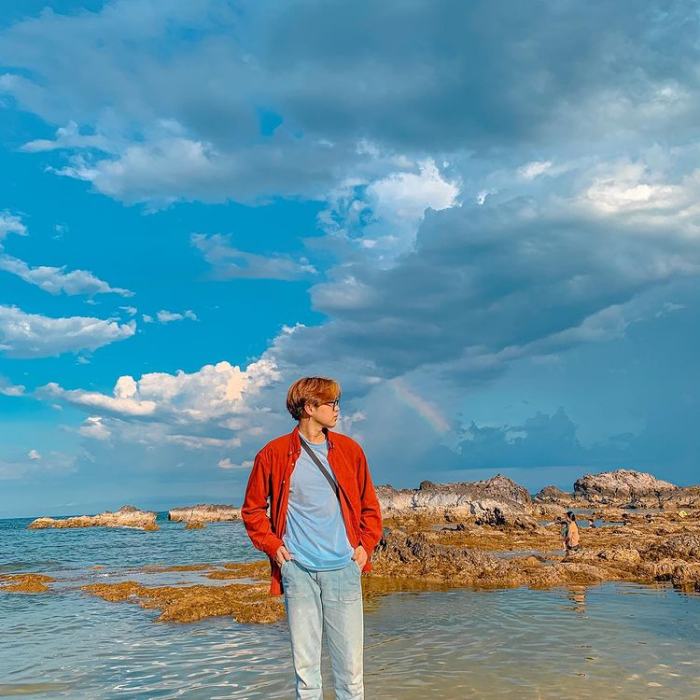 Great check-in point. Photo:@thien_phong_99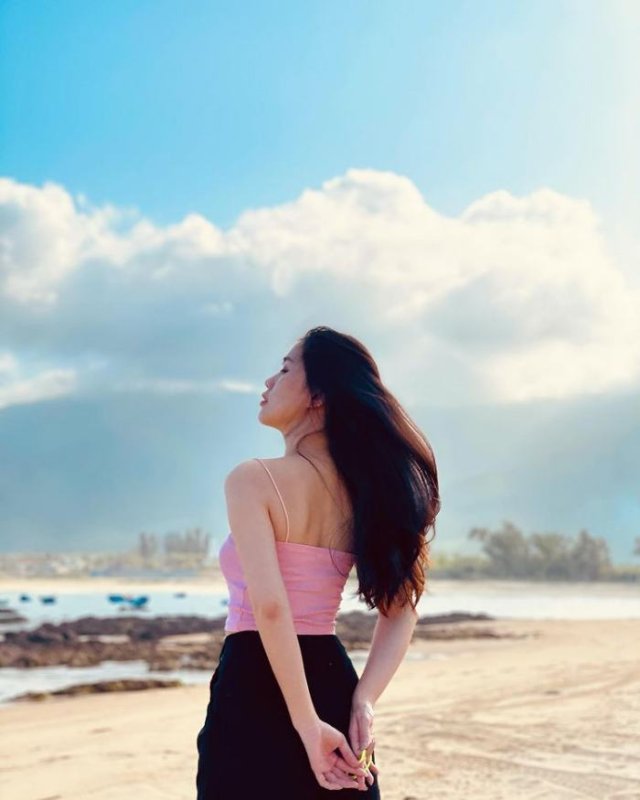 The beach at Lo Dieu is also very beautiful. Photo: @ngocthao_official

Nhon Hai rapids
If you are a lover of places with gentle and romantic beauty, Nhon Hai rapids are the ideal place. The scenery here is like a wonderful picture with strange seas, boats, rocky beaches, was just standing in front of the rapids and watching, you will feel like you are being immersed in the endless melody. of the sea, the waves, the vast sky, and earth. Only when coming to these rapids in Quy Nhon can you see that nature always has a wonderful beauty that we cannot expect.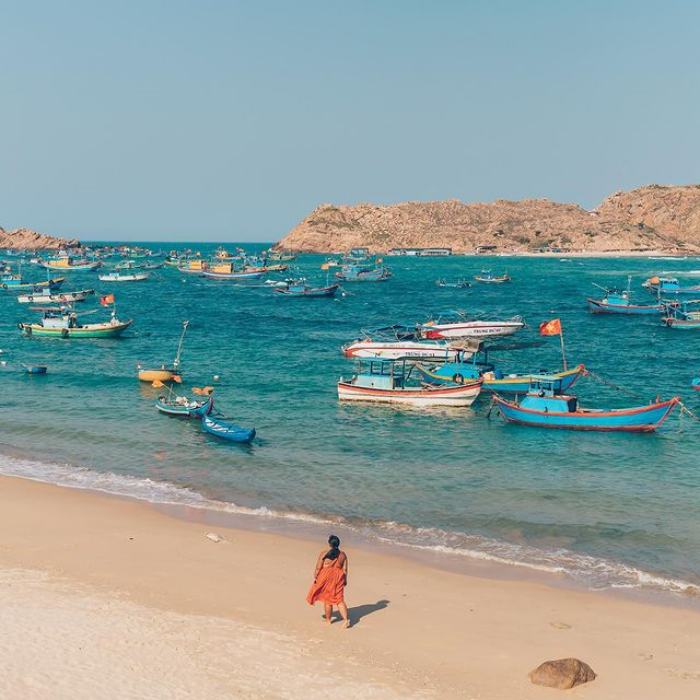 Nhon Hai possesses a painting-like beauty. Photo:@thereshegoesagn

Nhon Hai is normally beautiful, but in the mossy season or the moment of sunset or sunrise, the shimmering, fanciful features of this place will make us even more infatuated. Coming to Nhon Hai sea rapids, you can not only admire the wonderful scenery but also discover the peaceful rhythm of the fishing village and follow the people shaking their baskets out to sea, diving to see corals, and many other experiences. other great.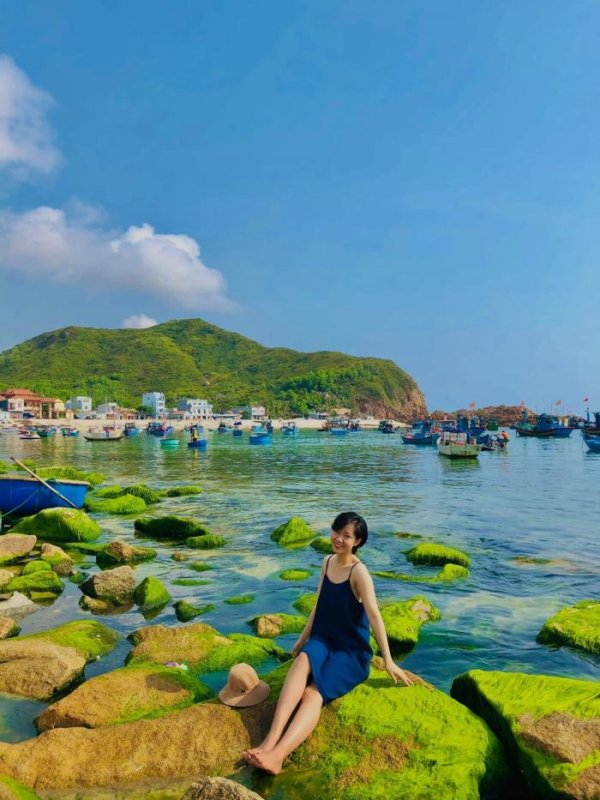 Moss season in Nhon Hai makes people fall in love. Photo:@phunuvietnam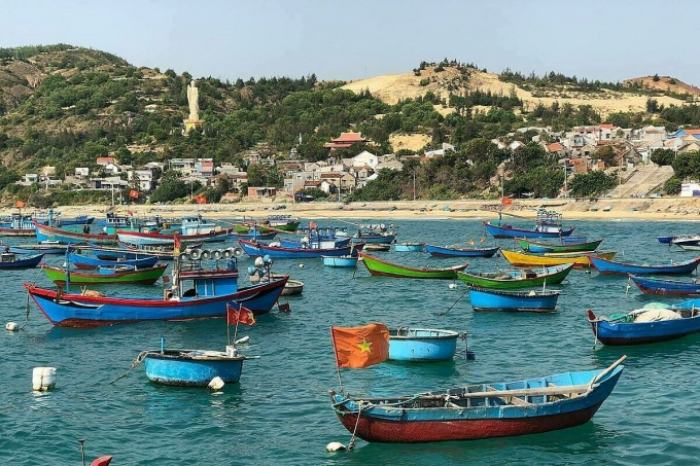 Peaceful fishing village on the edge of the sea. Photo: Ha Thanh

The rapids in Quy Nhon with a blue sea, magnificent rocks, and the faint taste of the ocean make the moving hearts cannot ignore. No more worries and chaos of life, the sea of ​​Nau will awaken the adventurous soul for you to enjoy sweet dreams for a complete journey, come to feel it.
Photo: Internet 
TAG: