Advice on dining in Sa Pa reopening day
LAO CAI – In the evening from November 19 to 21, the town held a love market event in Sa Pa, a series of accommodation facilities, services and restaurants have reopened.
The event took place at Sapa Tourist House, 2 Fansipan Street. Including exhibition space and brocade art fashion show. Visitors from level 1 and 2 localities to Lao Cai for tourism do not need to be tested, however, those entering the event require a negative test result for nCoV. The town has organized rapid testing on the spot. Here are some suggestions for accommodation, entertainment, and dining for visitors when returning to Sapa.
Nice accommodation in Sapa
October to April next year is the time when visitors can easily hunt clouds due to the cold, foggy air. In addition to the familiar cloud hunting spots such as O Quy Ho pass, Ham Rong mountain, visitors can come to the very wild Hang Da village in Hau Tru Ngai village, Hau Thao commune, about 7 km from the town center.
There is homestay Rock Garden here, or known by many tourists as "the house in the clouds". Located on a high hill towards Muong Hoa valley. So after every rain, from the homestay, visitors can see the sea of ​​clouds floating. Each room here has large glass doors for panoramic views of the valley. Room rate per night from 150,000 per person. Some other suggested homestays are Coong, Cloud Garden, and Dream Dream for a few hundred thousand VND per night.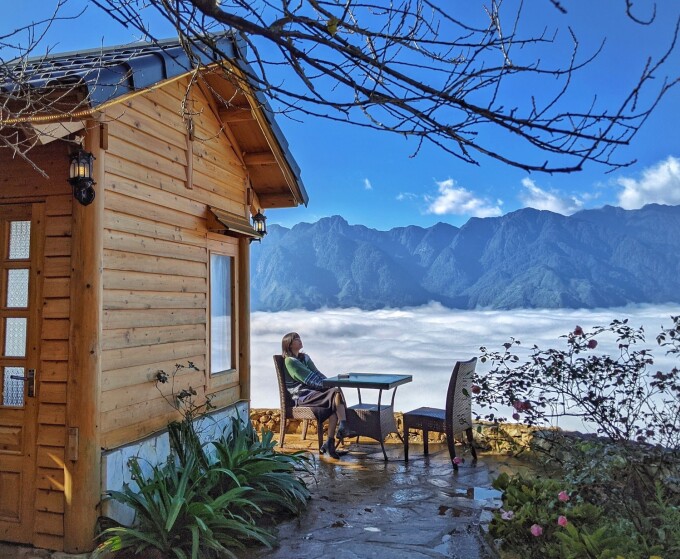 Sea of ​​clouds seen from the homestay. Photo: Vuong Loan
Guests who want to choose more luxurious rooms can come to The Mong Village, the newly opened resort with innovative design from the traditional house of the H'Mong. There is a view overlooking the Muong Hoa valley, an outdoor warm water infinity pool, room rates from VND 1,900,000. Hotels and resorts in the same price range are Sapa Cat Cat Hills from VND 1,500,000 per night, Chau Long Hotel from VND 1,100,000 per night and Cat Cat Galerie d'Art from VND 1,200,000 per night.
The town is also famous for its high-class accommodation facilities such as Sapa Jade Hill with villas and bungalows located in the samu forest or Silk Path Grand Sapa which resembles a French castle with Indochinese architecture. The room price here is more than 2,000,000 VND. Topas Ecolodge, located about 30 minutes by car from the center, is a suggestion for visitors who prefer privacy and absolute quiet. There are 41 small villas located on the hill, 2 outdoor infinity pools overlooking the Muong Hoa valley. Room rates from 4,700,000 VND per night.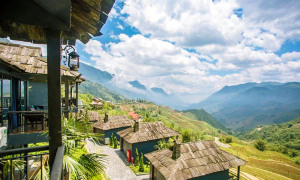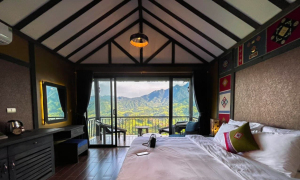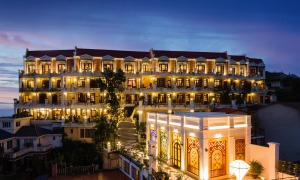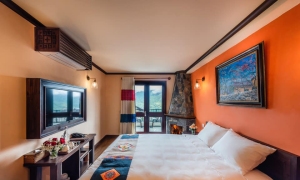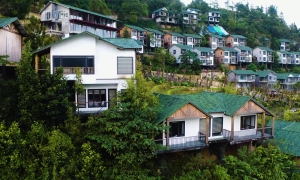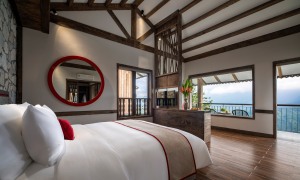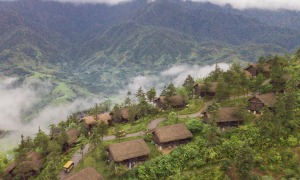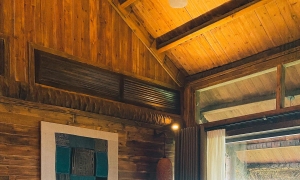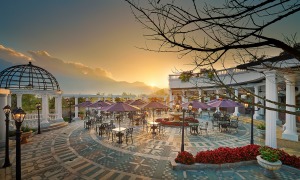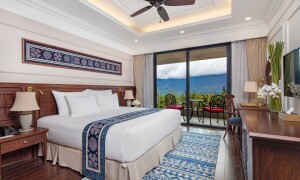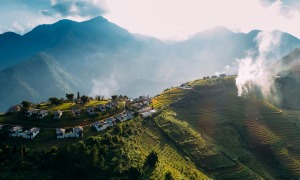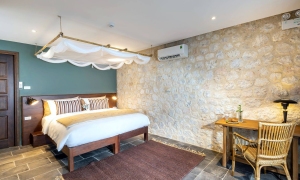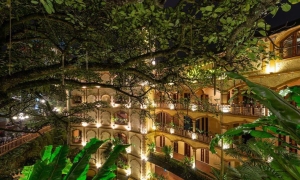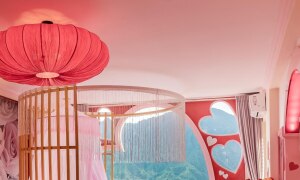 Places to eat
In the center of Sapa town, most of the eateries and restaurants have reopened. In which, some suggested destinations are the Lien Ton restaurant system on Xuan Vien street, which is loved by many tourists because of its delicious food, spacious space and panoramic view of the street. The dishes here must include grilled chicken with green pepper, steamed horse, sturgeon hot pot, and spicy salmon.
In addition, in Sa Pa, there are many specialty restaurants such as Thang Co A Quynh (Thach Son Street), fish hotpot dishes at Hotpot Center (Xuan Vien Street), Ong Ha's effervescent noodle soup (468 Dien Bien Phu). For young travelers who love food and a youthful atmosphere, they should come to Mi Grill (Dien Bien Phu Street) specializing in charcoal-grilled dishes or Tuk Tuk Chicken Shop with grilled spicy ribs, cheese shake… and H'Mong pizza at Pi's Boutique.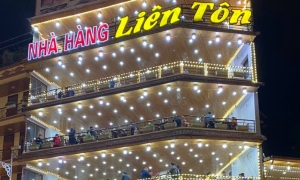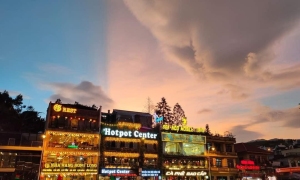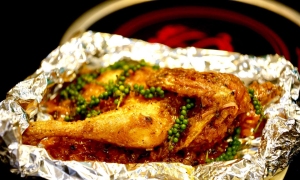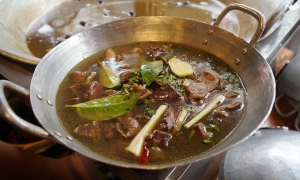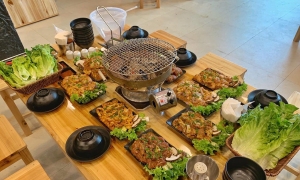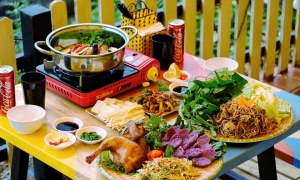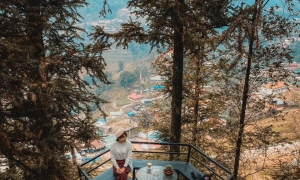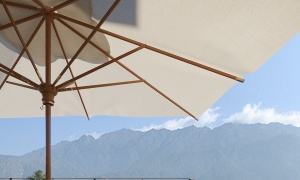 In the town center, there are also many cafes for visitors to choose from. However, if you want to find a quiet space with a view of the valley or mountains, you can go to Coong Cafe (in the Coong homestay on the way to Cat Cat village), Vietrekking (Hoang Lien street), Gem Valley Cafe (the village). Sand Sand).
Sightseeing and photography
The tourist complex and cable car in Fansipan have not yet reopened, but in the town, there are many attractions to welcome visitors. Including Cat Cat village, which is known as "the most beautiful village in the Northwest". Cat Cat village is located at the foot of the majestic Hoang Lien Son mountain range, where the cultural beauty of the H'Mong is preserved, so along the way are simple houses of local people, waterfalls, flower gardens. Especially, Cat Cat village also built many photo spots such as a wooden bridges, giant watermills.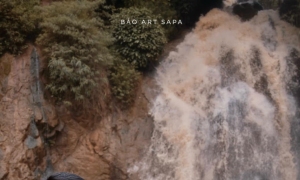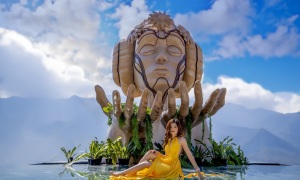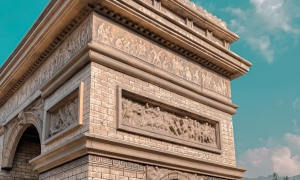 The wild Y Linh Ho, Ta Van, and Ta Phin villages still welcome tourists who love trekking. In Ta Van, do not forget to experience walking on the rattan rope bridge connecting the two sides of Muong Hoa stream, Ha Meo family museum. In Ta Phin, where a lot of Dao people live, the suggested experience is to bathe in tobacco leaves and learn about the craft of collecting tobacco leaves. It is expected that by the end of this month, the cherry apricot blossom garden in oolong tea hill, O Quy Ho ward will bloom brilliantly, creating a romantic photo spot.
In Sa Pa, there are also many newly invested check-in points such as Sapa Story (Dien Bien Phu street) with miniature world wonders or Moana with "little Bali" style. On the O Quy Ho pass through Lao Cai, visitors can come to the Cloud Dragon Glass Bridge tourist area with adventure games such as glass bridge, a wooden bridge suspended in the air… Follow vnexpress
TAG: