10 winter snacks in Nam Dinh
Do Quan Bridge Bread, Noodle Soup at Ngong Ngang Market, Hang Sat sticky rice, and Banh Xiu Pao… are my favorite snacks.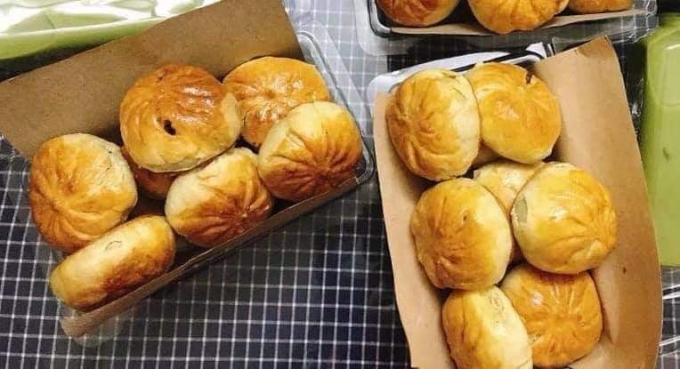 The first name mentioned by many culinary enthusiasts in Nam is 
Banh
Xiu
Pao. 
This is a type of cake originating from China, following the Chinese people who migrated to live in the city. Today, it is a specialty, making a significant contribution to making Nam Dinh cuisine known to many people.
Many people say that xiao bao is a combination of dumplings and miniature pies. The filling is made from two types of meat: lean shoulder to make tiny, three just to make the cake greasy, combined with basil, heirloom spices, eggs, wood ear… The crust is quite similar to dumplings. and grilled to perfection. The price of each cake is from 4,000 to 7,000 VND, depending on the type. Tieu Pao is sold in many places in Nam Dinh. That's why when you come here, just ask a local, you will be wholeheartedly pointed out the nearest or most delicious place to sell. Photo: Trinh Thu Trang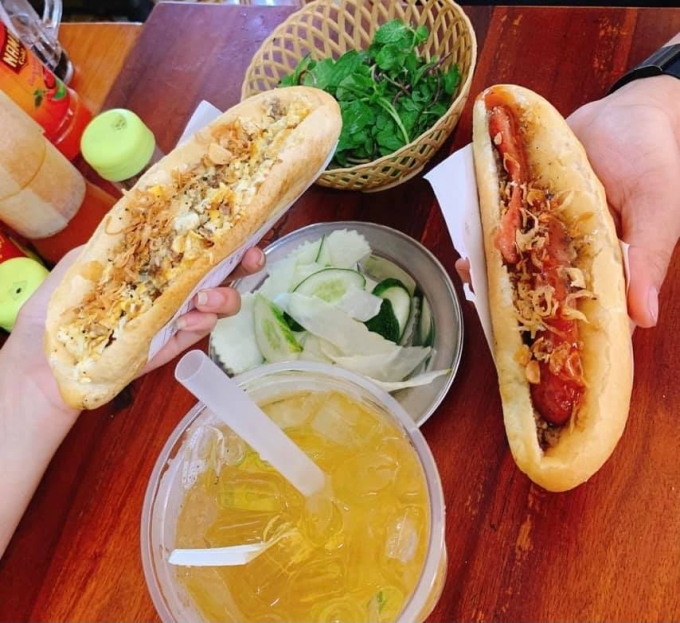 The second delicious dish suitable to eat on cold winter nights is 
bread
 . Under the cold of the northern north wind, what is more, interesting than having friends at a small table, next to a charcoal stove to bake warm cakes, enjoying pate bread, sandwiches, eggs, fried rice and crispy fried onions.
One of the most popular and favorite banh mi addresses is the bread at the foot of the Do Quan bridge. The price of each cake is 15,000 VND. Bread is often served with sweet and sour pickles. If you like, you can order more iced tea, kumquat juice, or bean milk to drink. Photo: Tung Anh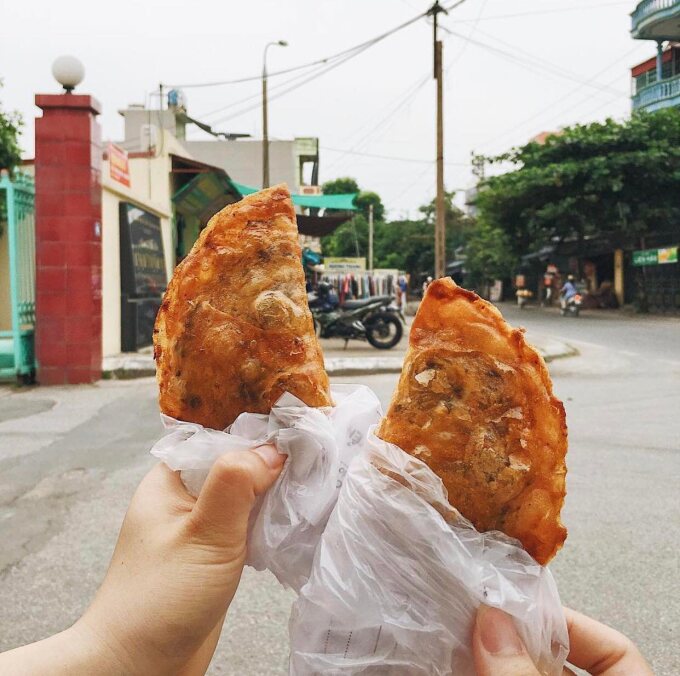 Pillow cake
 is also one of the favorite dishes of many generations of students. The cake has a semi-circular shape, the inside is filled with wood ear, vermicelli, meat…. Crispy, hot donuts are taken out from a fat pan, cut into small pieces and served with raw vegetables, sweet and sour sauce for sure. It will certainly be an invitation that is hard to refuse for diners on a cold winter afternoon. Some famous pillow cakes in Nam Dinh are Ms. Van, Ms. Mai or Ms. Nguyet. Selling price from 10,000 VND per unit. Photo: Manh Thang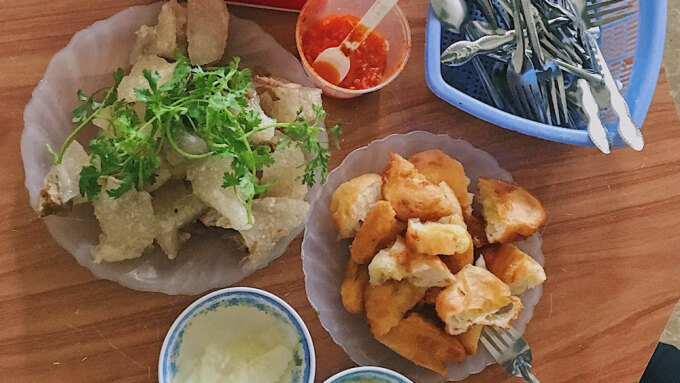 It would be remiss to mention pillow cakes and ignore this 
filter cake
 and 
banana cake
 . Filter cake in Nam Dinh is different from the famous Hue filter cake that diners still know. The cake has a tough, soft, crispy outer shell and the filling is made from meat, wood ear, vermicelli… Diners often eat it with sweet and sour fish sauce and pickles. You can find stalls selling this dish at local markets, or shops near Thien Truong Stadium… In Hanoi, you can also order this cake from 10,000 VND per piece. , including shipping. Photo: Le Thu Huong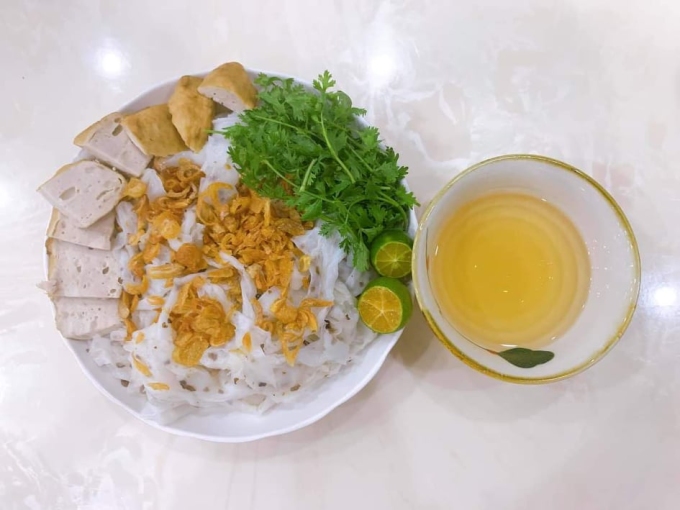 Banh Cuon
 here usually does not have the same varieties as the shops in Hanoi. But in return, Nam Dinh rolls attract diners by being soft, slightly fatty but still tough, not crushed. The taste of the cake is just mouth-watering, eaten with crunchy wood ear and fragrant fried spring onions and spring rolls. The spring rolls served with Banh Cuon are usually round-shaped, as big as two knuckles. You can enjoy this cake at every local market, with affordable prices from 10,000 VND per serving. Photo: Trinh Thu Trang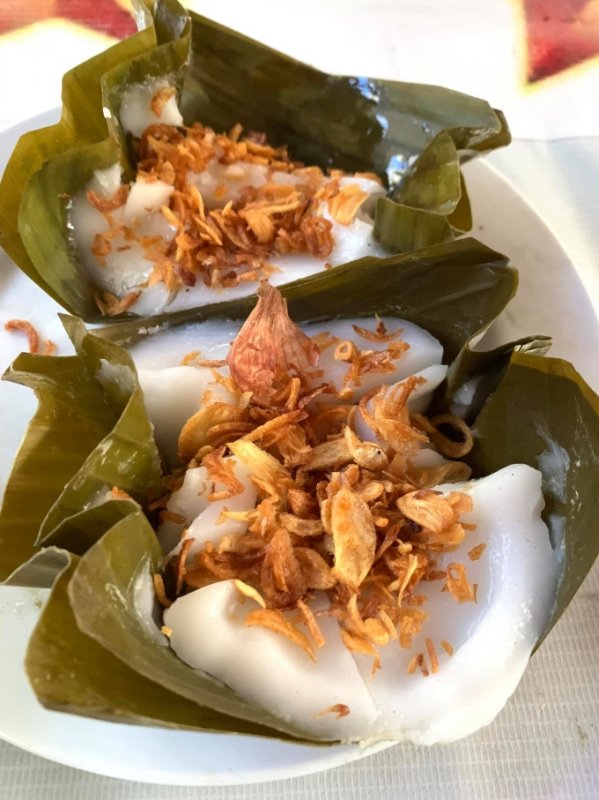 Different from Hue-style 
Banh
Beo , Banh Beo here consists of rice flour, poured into a banana leaf mold like a square boat and then steamed. Then, when serving diners, the seller will sprinkle fried onions and cut the cake into small pieces, dipping it with spicy fish sauce. Many people often order more spring rolls to be added to the dipping sauce to eat together. The price of each cake starts from 6,000 VND. One of the places selling delicious Banh beo is Ngong Ngang market or Phu Long market. Photo: Dang Mai Quyen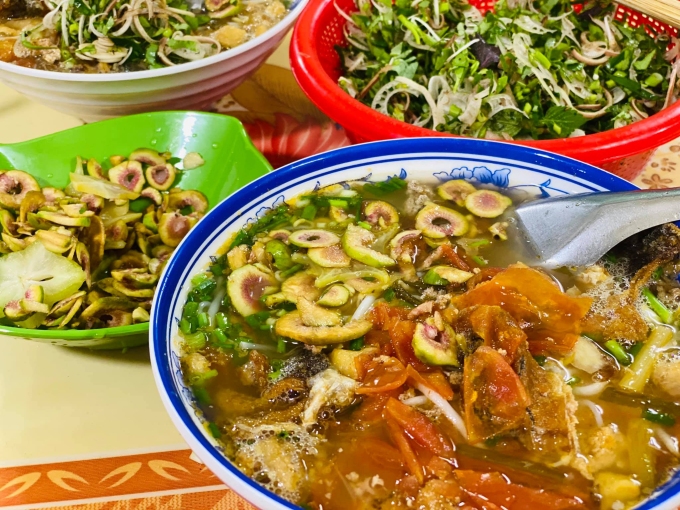 Opposite the banh beo shop at Ngong Ngang market is a 
bun top
 (or bun sung) cave . This is crab vermicelli, but the "star" of the bowl of vermicelli is a dish of fried pork fat, seasoned with spices sprinkled on top. Each diner will be served a separate bowl of figs, raw vegetables… Users often mix them with vinegar, sugar and soup powder and then put them in a bowl of vermicelli. You can also order more fried fish, or minced meat to eat. Price from 15,000 VND a bowl. Photo: Phuong Thao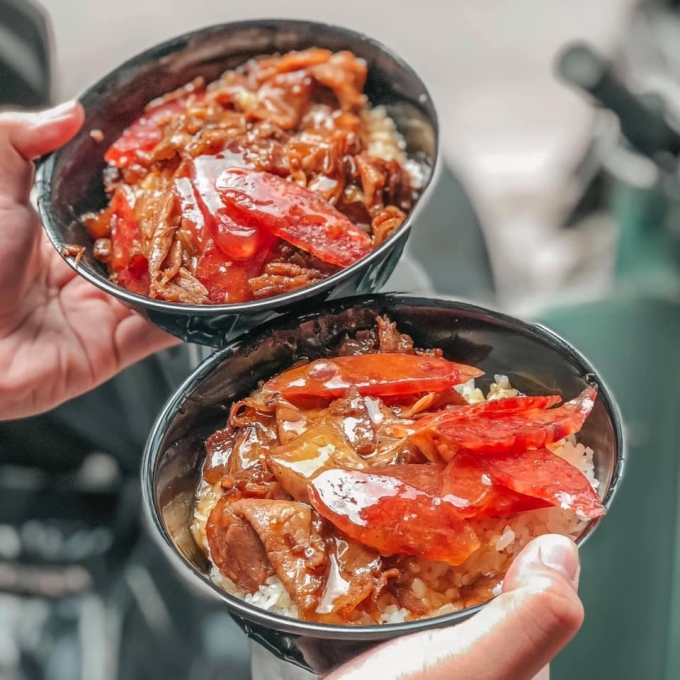 Sticky rice
 is one of the rare specialties in Nam Dinh that other provinces do not have. The dish consists of steamed white sticky rice, fragrant and hot, served with char siu sauce and sausage. Price per bowl from 15,000 VND. One of the most famous and delicious sticky rice shops in the city is in Hang Sat. This area is also quite close to Ngong Ngang market and Ms. Nguyet's pillow cake. Photo: Manh Thang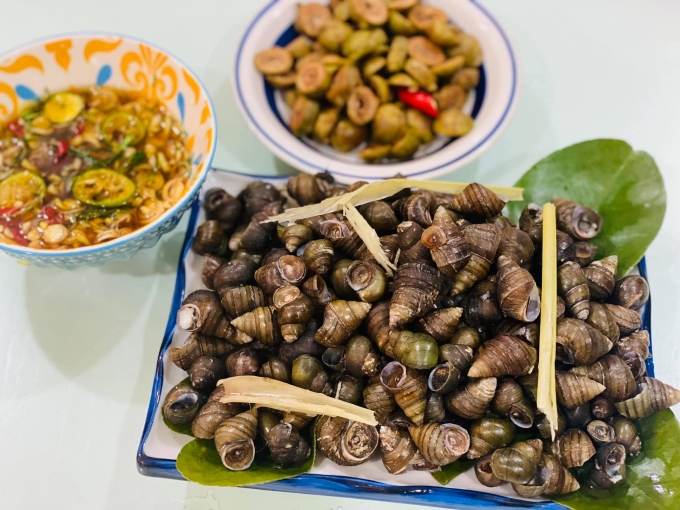 Boiled snails
 are a 
treat
 on cold winter nights. Diners often sit around small tables. Nam Dinh snails are famous for only boiled snails, dipping with dipping sauce. The "star" of this dish is the dipping sauce made according to the family's heirloom recipe, served with figs or star fruit. Some places sell delicious snails near Traditional Lake, Tran Hung Dao Street (near My Tho Market Gate), on To Hieu Street… or in local markets. The price for each bowl of snails starts from 10,000 VND. Photo: Phuong Thao.Follow vnexpress
TAG: