4 gardens near Ho Chi Minh City for guests to pick vegetables and catch fish
With green space, many activities for guests to experience, the following 4 suggested gardens can help you relax at the weekend.
Da Ly Farm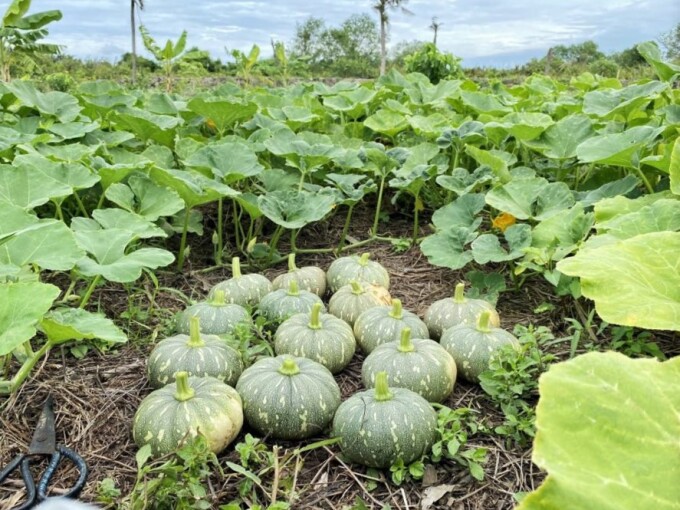 Photo: Facebook Da Ly Farm
The farm has an area of ​​1.7 hectares located at 223/40, Tam Da, Truong Thanh Ward, Thu Duc city. From the center of Ho Chi Minh City, visitors only take about 30 minutes to move here. The farm does not collect entrance fees, but only charges for services such as camping, renting a leaf hut, renting clothes for photography, etc., with prices ranging from 100,000 to 300,000 VND.
In addition, this place also has activities such as rowing a dinghy in the middle of a green coconut forest like the West, picking garden vegetables, fishing on the river… for the day's activities. Guests can rent camping tents overnight to grill meat, roast potatoes, and gather with family and friends for 100,000 VND/person.
Tam Nong Farm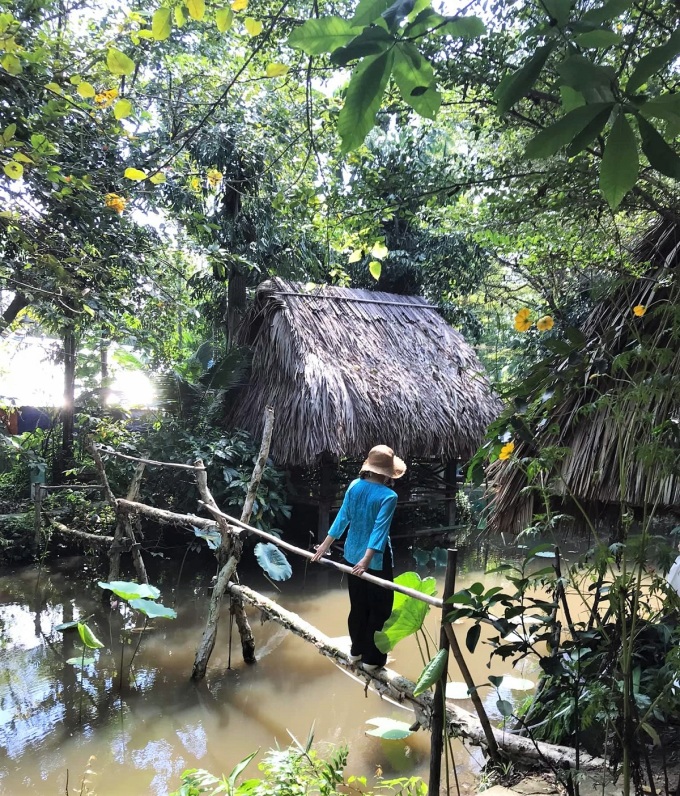 Photo: Facebook Tam Nong Farm
The 1-hectare farm area located in Group 33, Quarter 2, Thanh Xuan Ward, District 12 has been a familiar destination of Saigon people for many years. This place is divided into 3 areas for breeding, farming and aquaculture with services such as recreational fishing, experience feeding goats, pigeons, collecting chicken and duck eggs; experience the growing area, learning about organic vegetables that are automatically irrigated with well water; experience folk games such as monkey bridge, cable-stayed bridge, zipline slide, basket boating… Visitors can also participate in catching fish, catching snails and bringing home products or processing and enjoying. at the farm.
This place also has a fully equipped overnight stay service for guests with room types of 20 m2, 30 m2, with prices from 390,000 to 500,000 VND/night.
Hoang Lac Gia Trang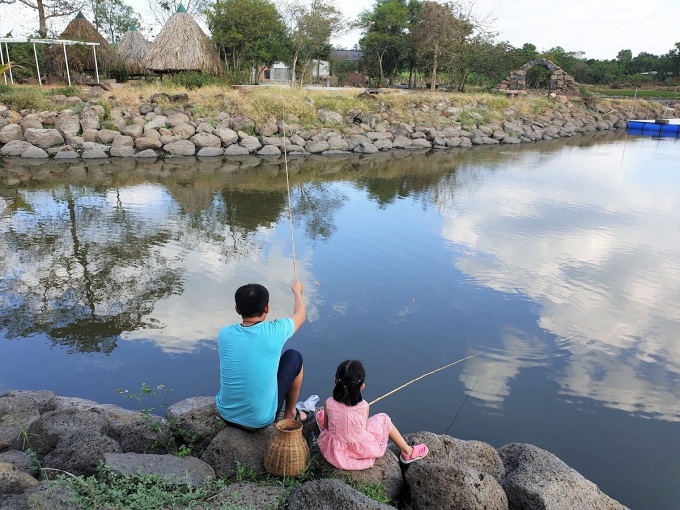 Photo: Facebook Hoang Lac Gia Trang
The ecological zone is located in Tan Yen hamlet, Gia Tan 3 commune, Thong Nhat District, Dong Nai, about 80 km from Ho Chi Minh City, surrounded by a large lake, surrounded a vegetable garden and fertile fruit trees. The ticket price for entrance and camping for the day is 60,000 VND/adult and 30,000 VND/child.
Here, guests can participate in activities to experience reality, feel nature, relax with a cool and fresh atmosphere, fresh and self-provided food at the farm. Guests can row a boat, swim in the lake, fish, spread nets, catch snails, collect wild vegetables, visit fruit gardens, farms by agricultural vehicles and then prepare their own meals.
In the evening, guests can eat baked potatoes, grilled corn or rent a room to stay overnight for 500,000 to 1.2 million VND/night or tent for 120,000 to 800,000 VND.
Ton Garden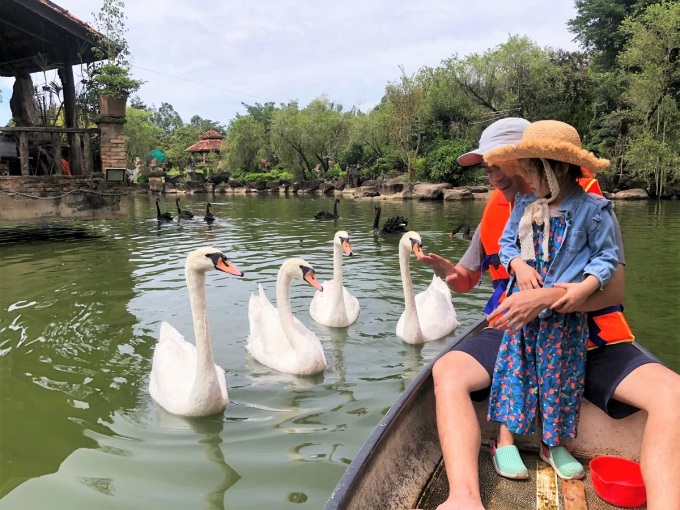 Photo: Facebook Ton Garden
The farm is designed in harmony with nature, with an age of nearly 20 years in Vinh Cuu district, Dong Nai province, about 60 km from Ho Chi Minh City. This place is suitable for family groups with young children with a closed, private space and many trees and friendly animals.
Ton Garden is only open on weekends, so guests need to contact the manager in advance to arrange a tour. Here, guests can take a boat ride, play with swans, watch peacocks, feed goats, visit parrots and koi fish cages. The most interesting activity is the horse riding experience at the ranch… At noon, guests are introduced to enjoy local delicacies at a nearby eatery. The cost of a day visit for each family is about 3 million VND, excluding lunch. Currently, this place does not have an overnight accommodation service, but guests can bring tents to camp according to the instructions of the garden owner.
TAG: