The woman of Vietnamese origin traveled to nearly 90 countries
Over the past 15 years, Thuy Anh has been to 87 countries, 6 continents, 7 wonders of the world and continues to pursue her dream of going to all countries.
"An American businessman once commented that I am richer than a billionaire, not because of money, but because of the experience I have around the world," said Thuy Anh, a Vietnamese woman in her 40s. Not only visiting beautiful and famous places, in her inheritance of 87 countries, 6 continents, 7 wonders of the world, she also alone visits remote and mysterious lands such as the Sahara desert in Morocco, Israel, Palestine, Saudi Arabia, Kenya, and hidden gems like Montenegro, Madagascar. She currently lives in Dallas, Texas, USA.
Rejecting the invitation to cooperate with many fashion and travel brands, Thuy Anh said that she is building a personal page to share beautiful pictures and experiences with travel lovers, completely free. Her post received thousands of likes on social networks.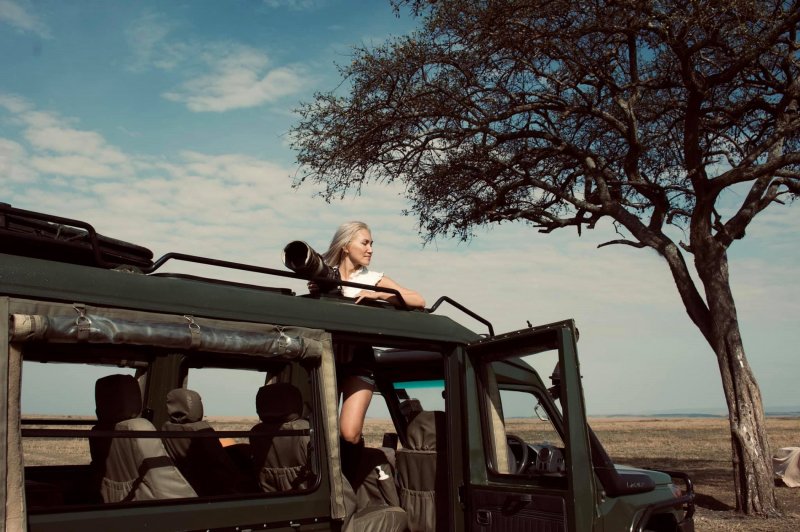 Thuy Anh joins a wildlife photography tour at Entim Camp, Kenya.
Childhood dream come true
At 5-6 years old, when friends of the same age wanted to become a doctor or an engineer, Thuy Anh (then in Ho Chi Minh City) had a dream around the world but was considered by many to be unreal. When she saw billboards advertising English classes, she persuaded her mother to go to school even though her family was not well off. At that time, she cherished listening and speaking cassettes and was one of the first children in the area to speak a foreign language.
Over 20 years old, Thuy Anh went to the US to study with the patronage of her relatives. She found her first part-time job at a fast-food restaurant McDonalds with fluent English. In her first year of school, with the money she saved, she bought a plane ticket to visit her father in Germany. The trip took place after the 9/11 terrorist events, so Americans coming to Europe had to go through a lot of security checks. Thuy Anh admitted that she was worried, especially scared when she was late for the train to her father's house and did not have a phone to contact.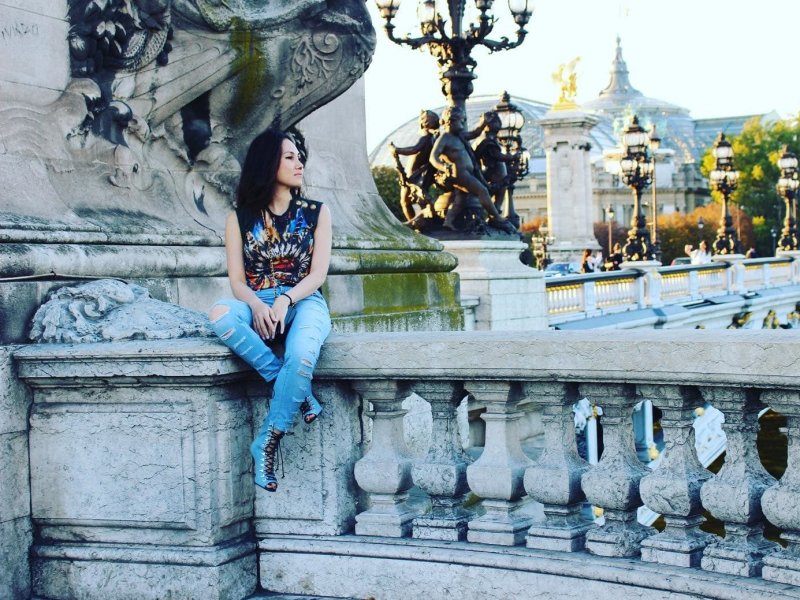 Germany and the magnificent French city of Paris are the first places to nurture Thuy Anh's dream of traveling around the world, since studying in the US.
The trip was difficult, but Thuy Anh was really impressed by the beauty of winter in Germany. This fueled her will to continue pursuing her dream of traveling around Europe. During the years of studying and working, the money earned only helped her pay for her studies and live in the US. Five years later, she just had enough money to return to Europe, set foot in France to visit her sister who is settling here. Paris, France is also the place where she returned many times after that. That day in France, she saw many beautiful women, in splendid and fashionable clothes. Thuy Anh calls it "a sky dreaming of luxury and magnificence".
Years later, with the money she earned, she continued to travel to European and Asian countries with savings from hunting for cheap air tickets, taking trains, and high-speed trains when visiting. Investing in beauty salons in the US and also in the stock market, in the years after 2010, Thuy Anh had her first luxury vacation trip to the remaining continents.
She visited a series of beautiful famous destinations such as Santorini, Greece; Maldives beach tourism paradise; the mysterious land of Cappadocia, Turkey and have nights at hotels and resorts for $1,000-2,000.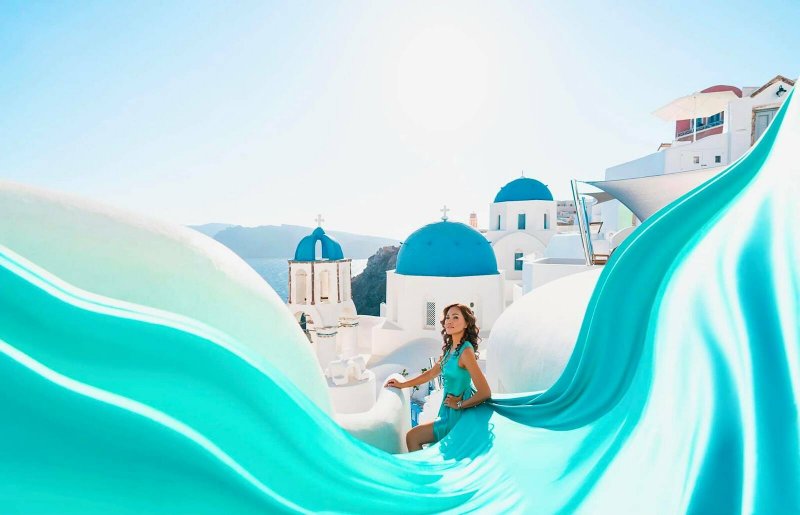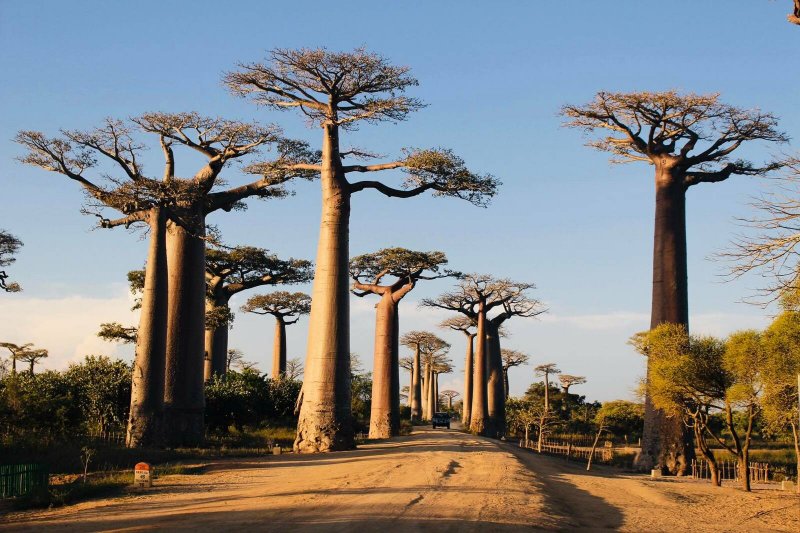 Memorable journeys
For Thuy Anh, travel is the best way to learn about the world. So wherever she goes, she not only comes to take pictures but also experiences at least one night at a local people's house. She admits she is fascinated by the real-life, lifestyle and layout of houses in each region, each country.
In order to achieve her dream of traveling around the world soon, she shared that in recent years, she makes a trip of 10-14 days a month. The longest trip was 2.5 months in early 2020 to 7 countries (France, Morocco, Qatar, Saudi Arabia, Maldives, Bulgaria and Oman).
Dozens of trips, she accompanied her sister, close friends and many places went alone. Not every place is easy, many journeys also leave a strong impression on her because of the mystery or "surreal" beauty and difficulty.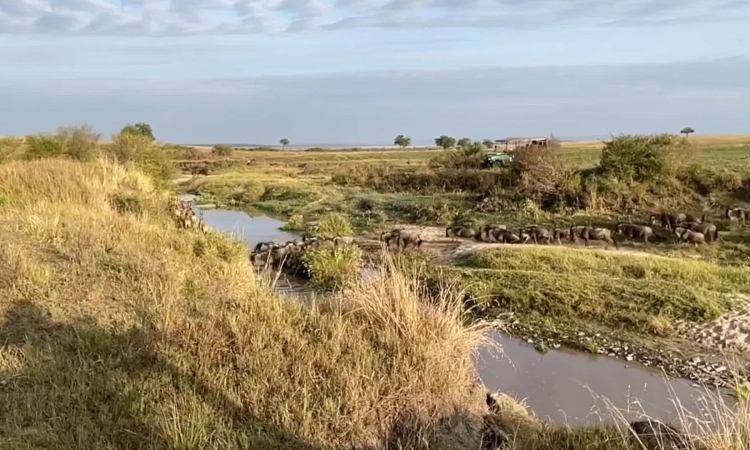 See wildlife in the car in Kenya.
In it, she participated in a wildlife photography tour in Entim Camp, Kenya, the distance between her and leopards and lions was just the car door. She confessed that she was scared and nervous at first, but gradually calmed down when her guide explained that animals would not attack if they stayed in the car and did not harm them.
Here, she also witnessed the great migration of thousands of antelope from Tanzania to Kenya in search of better pastures, but they also experienced the great challenge of the river where many crocodiles waited. hunt. Things she had only seen on television or the Internet before, now only a few dozen meters away, were overwhelming and exciting.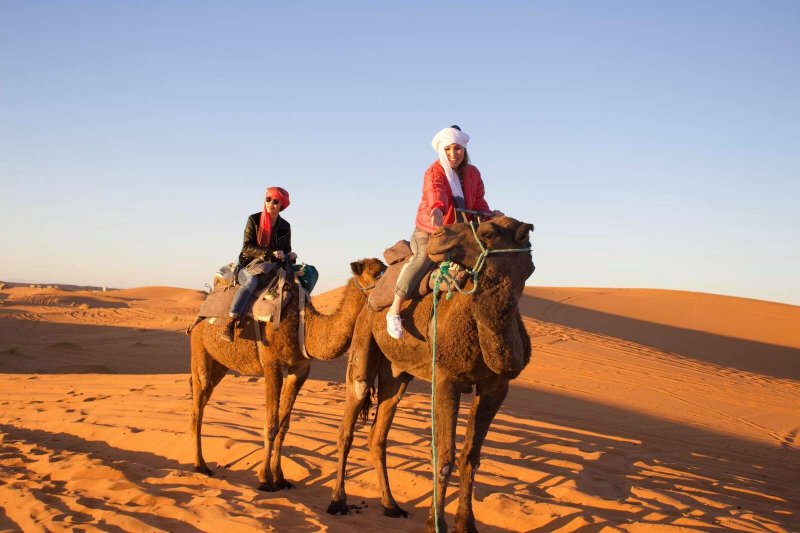 When she reached the Sahara, the largest desert on earth in Morocco, in the afternoon, in the sunset, she witnessed the desert like a red ocean. The wind shakes the sand, creating proud waves.
Thuy Anh shared, just looking at the picture, you can't feel the beauty of this land. When standing here, the sound of the wind, the color of the sand dunes, and the amplitude of heat help her enjoy it with all her senses. At night, the temperature in the desert dropped, everyone froze. They sat around the fireplace and sang and danced under the starlit sky.
Nearly 5 years have passed, she still can't forget the feeling of shock when standing in front of the great pyramids in Egypt. The pyramids are too tall and weigh several tons and how to move them is still an unsolved mystery to her and the world.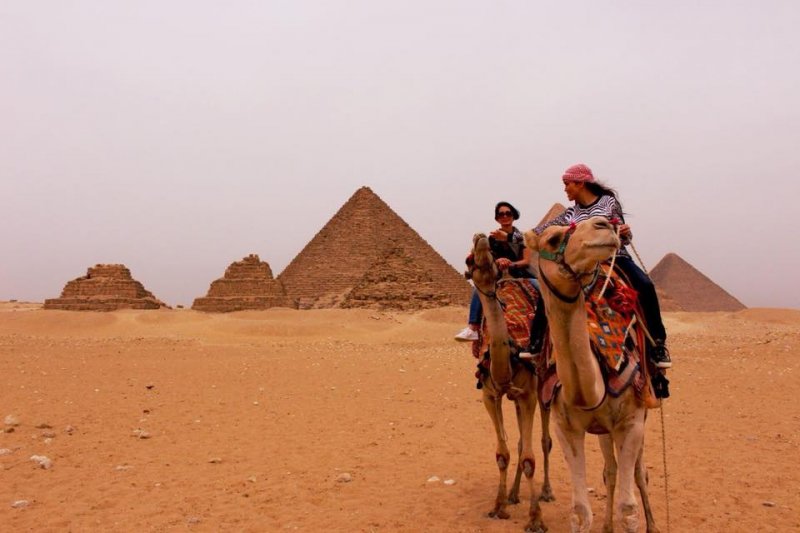 Lessons from travel
Thuy Anh said she is an adventurous but lucky person when traveling. Before coming to Egypt, she was also afraid of a series of information about bombings and terrorism. But contrary to her concerns, when coming here, people are very excited and love tourists. The shopkeepers, the guards and the children all wanted to take pictures with her. This makes her happy to experience a day like a celebrity.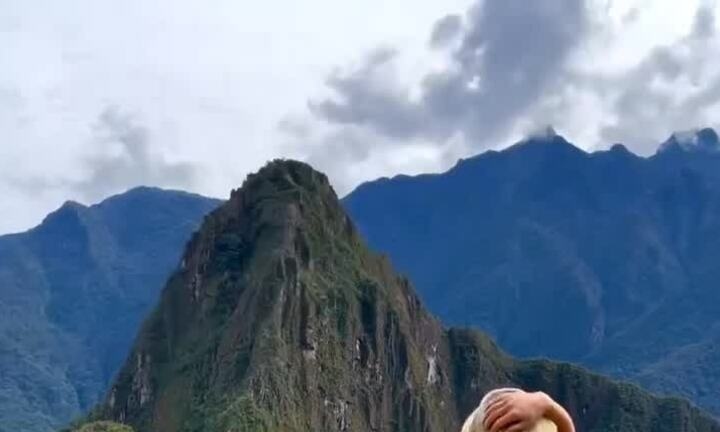 Machu Picchu is the last wonder of the world Thuy Anh visited in the world.
Another time, her destination was Saudi Arabia, one of the most difficult places to travel, right from the step of applying for a visa. Before leaving, Thuy Anh knew in advance that in this country there are many places that cannot be visited if you do not want to be deported or even imprisoned. But she was still very surprised that there were no tours here, even the hotel reception she stayed at had never heard of it. As if the trip had failed, she met an American, a hotel manager. With friendliness and hospitality, he invited her to eat and visit the capital Riyadh, home to many impressive buildings, such as The Kingdom Center Riyadh.
Traveling also allows her to meet many famous people and hospitable friends. Like the time she met a Kuwaiti couple in the Maldives. She enthusiastically talked and introduced to Vietnam, where there are many glasses of water not inferior to the Maldives and the cost is not too expensive. She was also invited to her home in Kuwait to play and organize a lavish party with crystal tables and chairs and Vietnamese dishes.
Before going to their home, Thuy Anh carefully asked the hotel reception to record the license plate number and alert the police if she did not return by 12pm. She shared, the host is very warm and friendly, but on the way to travel, you can't forget to be careful. This is also the lesson she received after a few times of being pickpocketed and scammed in Vienna, Austria and Venice, Italy.
In addition to the European countries, Thuy Anh also especially loves Japan among the Asian countries visited. She said that when she came here, she felt like she was in another world because everything was neat and clean, everyone was in a hurry but did not forget the rules and respectful gestures to others. She thinks their professionalism and good qualities are worth emulating.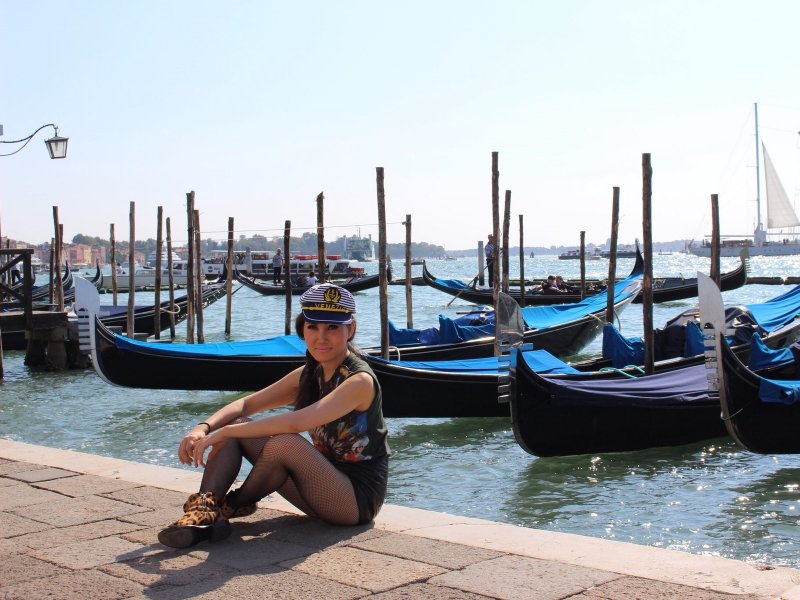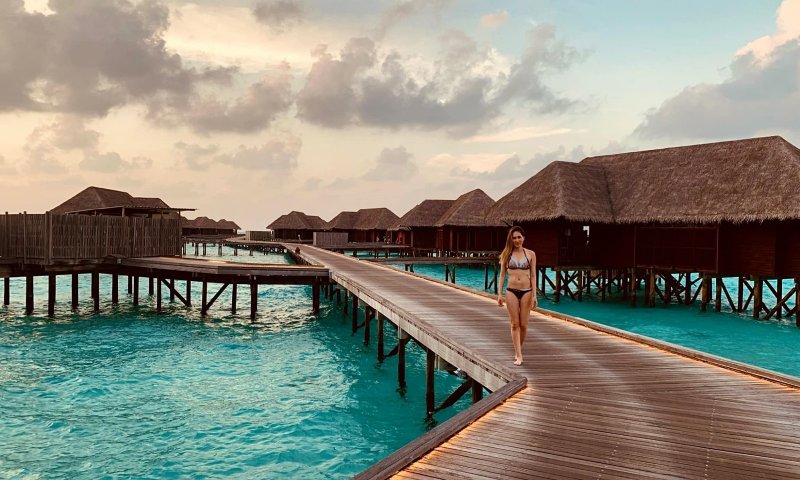 Around the world is not easy
Thuy Anh shared that traveling around the world requires her to make a lot of effort and sacrifice the time that other people spend in order to get married and have children. Especially the trips are not always "pink" as many people think because there are trips costing up to 25,000 – 30,000 USD (570 – 680 million VND).
Therefore, before each journey, she carefully prepares the formalities, costumes and especially the visa. The most important thing to be safe when traveling is "customary membership", to do that, it is necessary to carefully study the regulations and security situation of the destination. As a woman traveling alone, she has to be even more careful from storing luggage, getting acquainted with strangers and going to places with few people.
In the coming time, she will continue to "accelerate" to achieve the goal of traveling to all countries in the world and sharing many useful photos and information with travel lovers. She believes that everyone's life is not long, so you should enjoy it. For her, the way to enjoy it is to travel.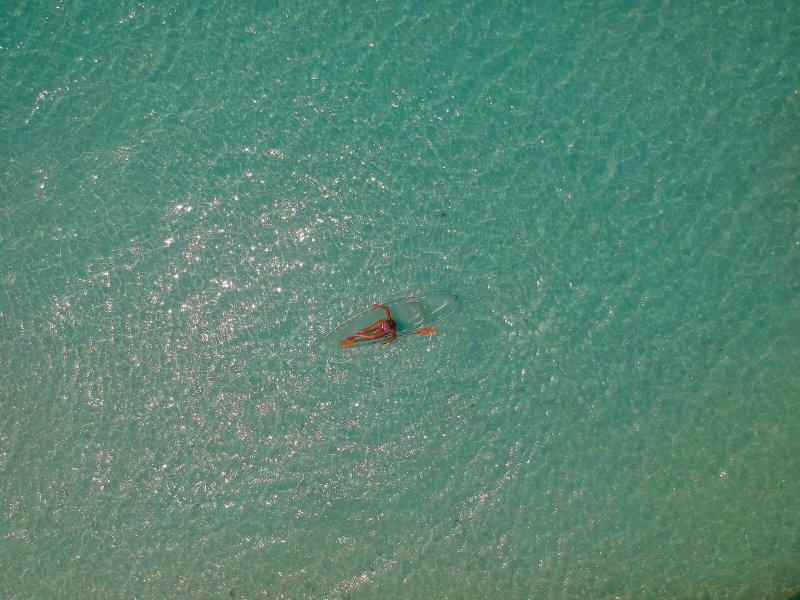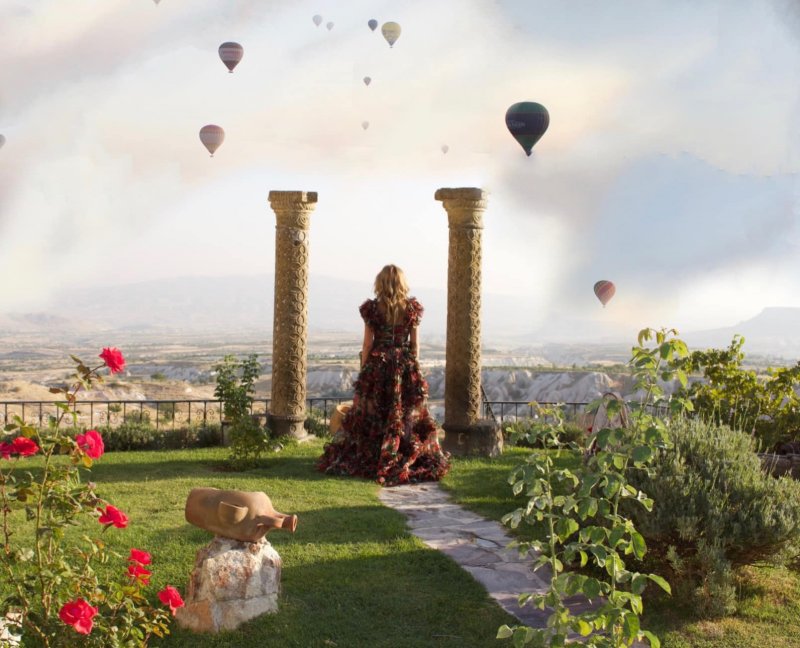 Museum Hotel in Cappadocia, Turkey, where visitors can see hundreds of hot air balloons floating in the sky. Follow vnexpress
TAG: