The places to eat at night in Da Lat are so delicious that they must be pocketed
Going to Da Lat besides sightseeing, enjoying the fresh nature, breathing the fresh air, the culinary experience in this country is indispensable, especially the food at night.
Da Lat has many attractive nightlife places and many of them have become the "intestines" of foodies every time they have the opportunity to visit this city.
Discovering the nightlife addresses in Da Lat is a very attractive experience that the foodies can hardly miss when coming to this beautiful city. The feeling of walking around the city at night and enjoying delicious food is very special because this place is one of the most attractive culinary paradises. So which places to eat at night in Da Lat deserve you to visit and enjoy the most? Please pocket a series of extremely attractive addresses below.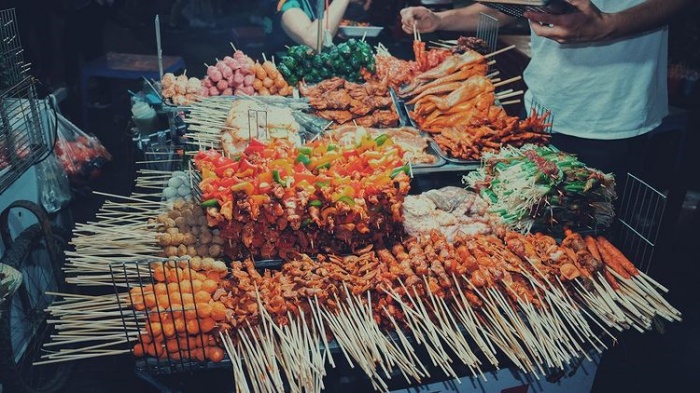 Da Lat has countless attractive nightlife for you to explore.
Revealing the most attractive nightlife addresses in Da Lat for foodies
1. Da Lat Night Market
Referring to the places to eat at night in Da Lat, you will definitely have to think of the night market, the culinary paradise of the foggy city. The night market is located right in the city center, so it is very convenient for you to visit and eat. There are many restaurants in Da Lat night market in the night market area, many of which are open until late at night, 1 to 2 am daily.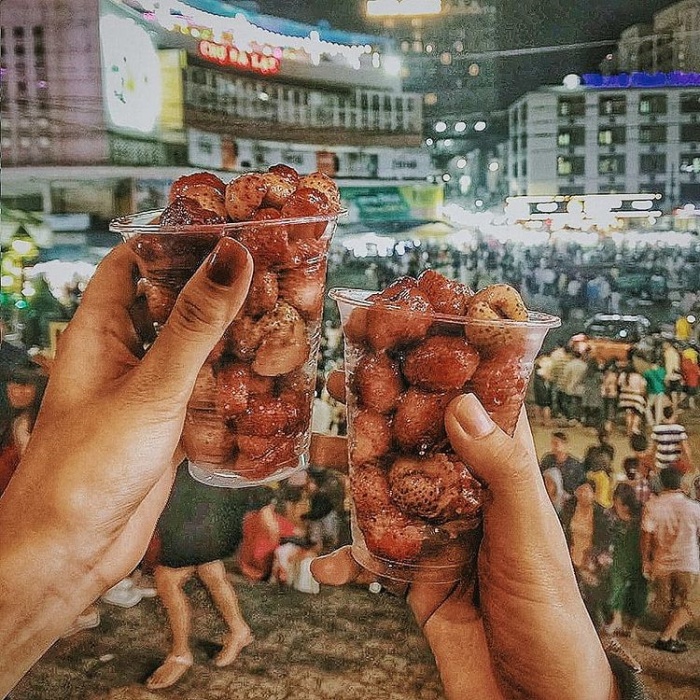 Da Lat night market is the hottest place to eat late at night in the city.
Going to the night market, you can visit the banh chung shop located at the entrance to the night market to enjoy an attractive banh mi dish with thin, flexible dough and rolls or piles of shredded crab meat. You can also visit the famous crab soup shop at the night market to enjoy the bowls of soup filled with bright red crab meat, quail eggs, and yellow Da Lat corn kernels, this shop also has a very attractive dish of sticky rice with onion.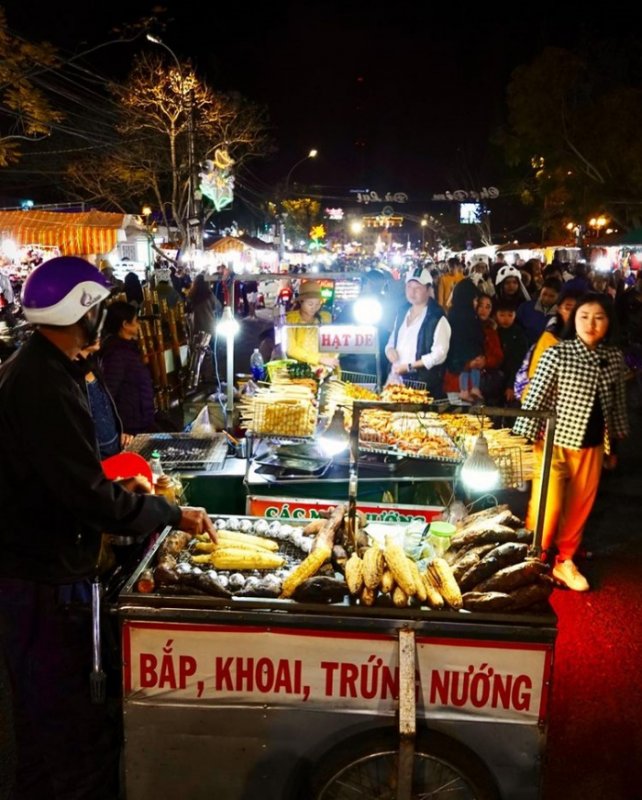 These vehicles' barbeque night is a familiar image.
In addition, in the night market area, there are also shops of grilled rice paper, buttercream, chicken heart cakes, chicken vermicelli near the end, waiting for the legendary stairs, tube cakes, strawberry shakes, buttercream, or ice cream. attractive grilled skewers. Night market cuisine is extremely rich, so you can freely walk around and experience it.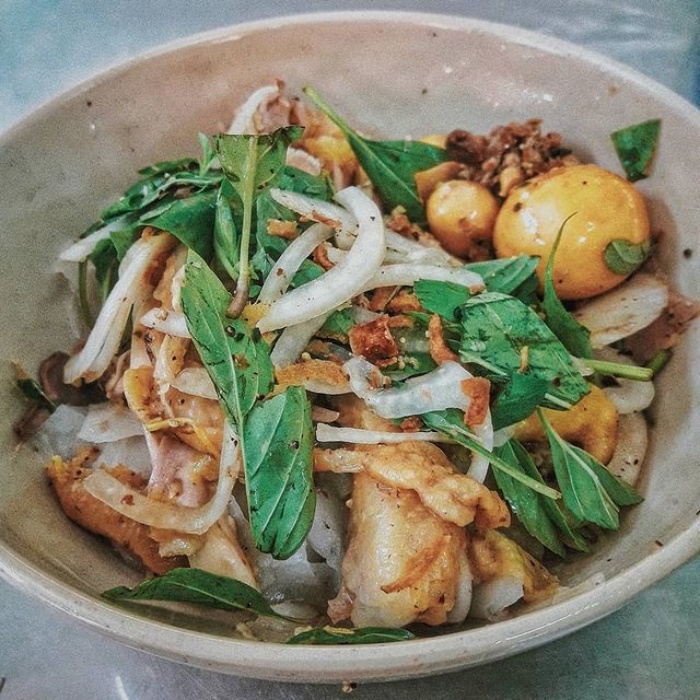 Address: Ward 1, Da Lat City, Lam Dong
2. Ba Hung grilled spring rolls
This is one of the very famous specialty shops in Da Lat and is also a favorite nightlife address for many locals and tourists. This shop is located right near Da Lat market on the slope of Phan Dinh Phung street, so it is quite easy to find. The main menu of the restaurant is grilled spring rolls with irresistible attractive flavor. Ba Hung grilled spring rolls are made from hot meat with a bit of fat accompanied by many spices with a characteristic aroma.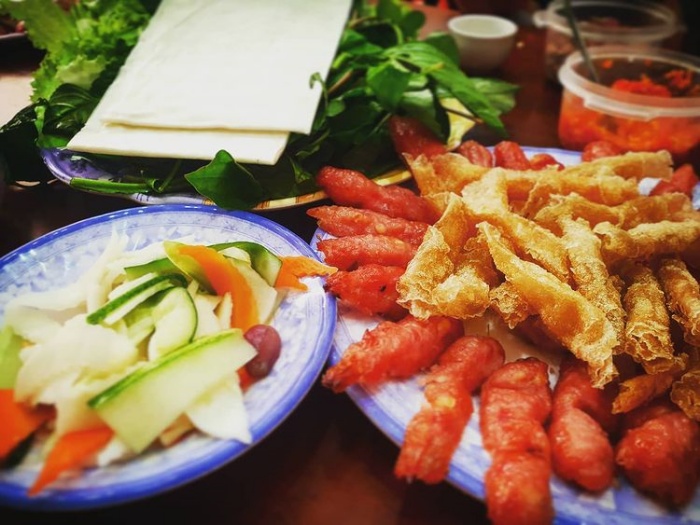 Grilled spring rolls Ba Hung famous nightlife restaurant of Da Lat.
People wrap bamboo rolls around and grill them on hot coals. This dish is very fragrant and is often served with sweet and sour dishes, rice paper, vegetables, and special dipping sauces. The fatty aroma of spring rolls blends with the taste of sweet and sour foods, the coolness of vegetables, and the rich taste of the dipping sauce that makes it hard for you to resist. The shop is open until 10 pm, so don't miss the opportunity to check in this attractive nightlife address in Da Lat.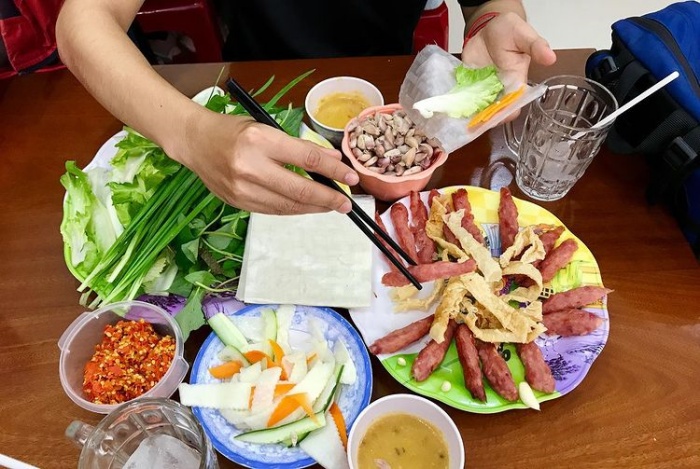 The dish fascinates diners to eat late at night in the land of fog.
Address: No. 328, Phan Dinh Phung Street, Da Lat
3. Night Porridge Bowl
Many places to eat at night in Da Lat will close from 23h, but if you are in the mood to eat late after this time frame, the night porridge bowl is an attractive suggestion for you because the shop is open until 2 am. The porridge here is served quite attractively with a bowl of fragrant white porridge with the smell of pandan leaves served with toppings of braised meat, braised fish, fried fish, radish sauce, fried tofu…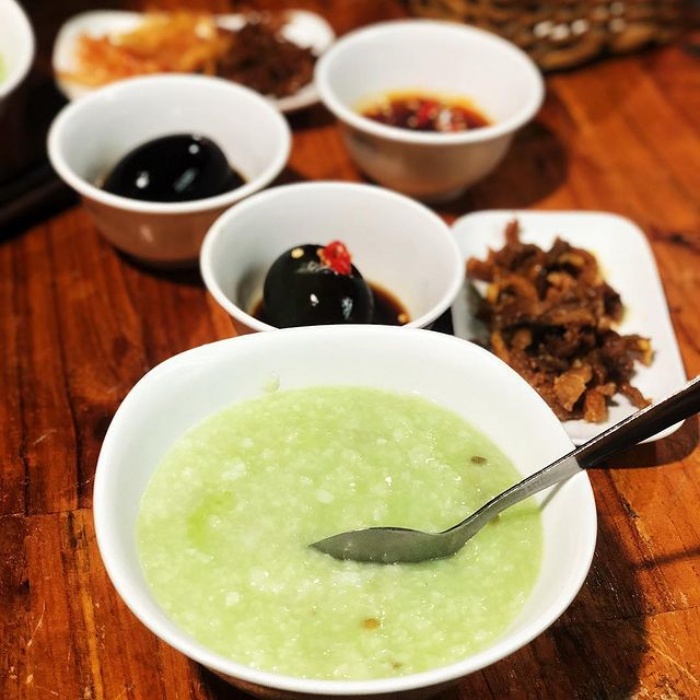 Videos are HOT
Da Lat night porridge shop is open until dawn.
Usually, the accompanying toppings will be very richly seasoned to balance the flavor of the dish. When using Da Lat night porridge, remember to add a little pepper and chili powder to make the porridge more attractive and especially these hot and spicy spices will help reduce the cold at night in this country. In addition to serving at the restaurant, Night porridge bowl also has a shipping service that operates until 1am, so this will be an attractive suggestion for foodies and late-night eaters.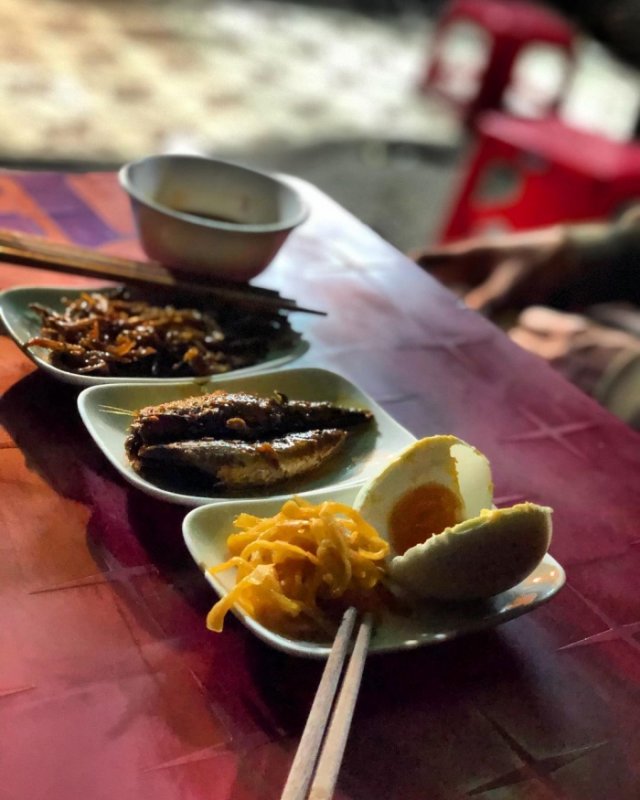 Toppings eaten with porridge are often seasoned with rich flavor to balance the taste.
Address: No. 112 Phan Dinh Phung Street, Da Lat City
4. Oc Ganh restaurant
Snail Ganh is also a very attractive nightlife address in Da Lat for foodies. It's called Oc Ganh because the owner of this restaurant usually takes the snails out and then displays them for sale. The shop is very famous and is one of the typical images in Da Lat, so it is very crowded, especially from 8 am until late at night.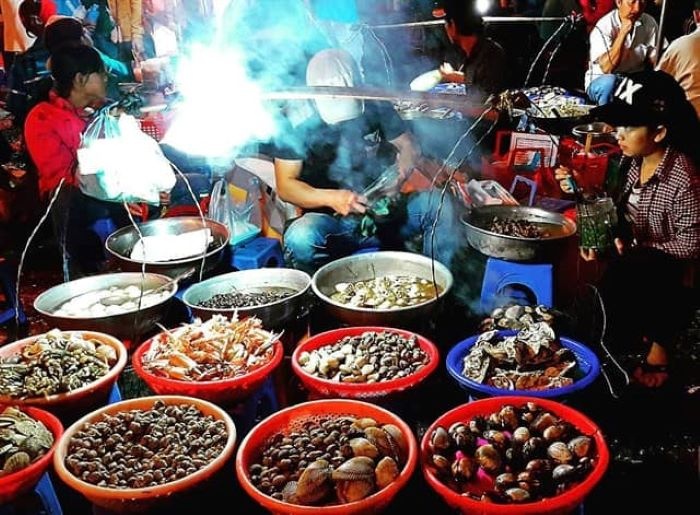 Ganh snail shop is open very late.
This restaurant space is quite small but sells all kinds of snails with a wide variety of types. The snails here are carefully selected and handled cleanly, so they are very popular with diners. The dish is very fragrant, seasoned with spices and served with an extremely divine dipping sauce. You can choose fried snails, boiled snails, fried snails with sauce, shellfish, or especially snail stuffed with meat, which is very typical in Da Lat.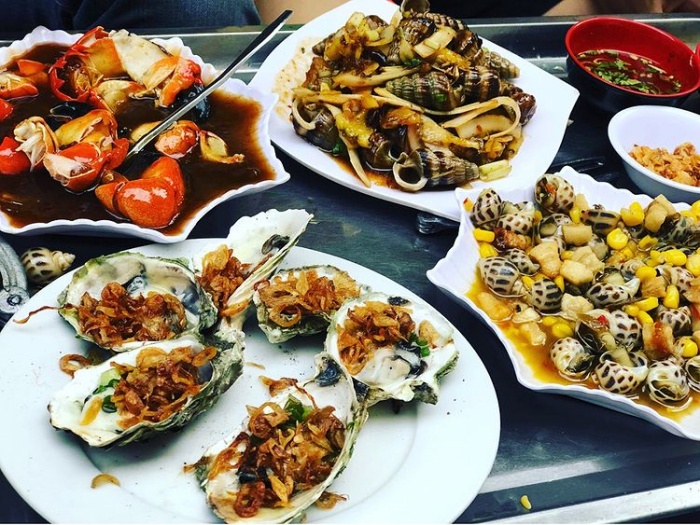 Varieties of snails are attractively seasoned.
It is often said that Dalat late at night is the ideal time to eat snails because the cool weather is extremely suitable for this dish. Sitting by the fragrant bowls of snails, enjoying the hot and spicy flavor on the tip of the tongue, inhaling the cold in the middle of the night is an extremely interesting experience.
Address: At the foot of Le Dai Hanh hill near Da Lat night market.
5. Ground duck seeds – Chua Fork
Where is a place to eat at night in Da Lat that is familiar to many people, the sidewalk restaurant only but has a clean space, enthusiastic owner, and especially quality food? The shop has a long history, so the number of customers is very stable and often crowded.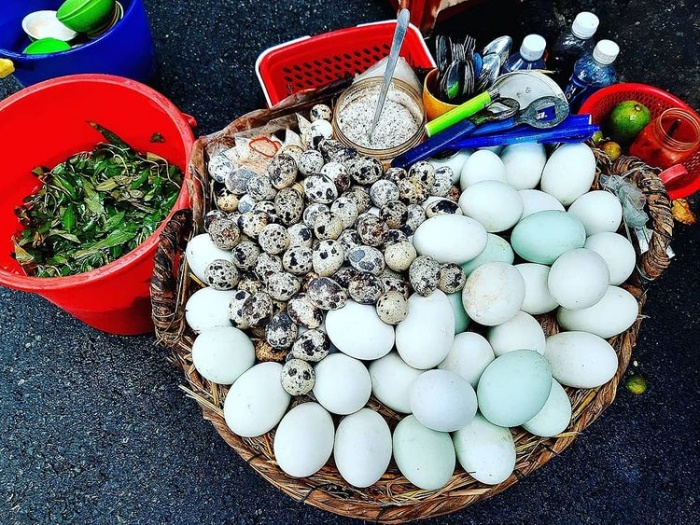 The pagoda's fork duck seeds are also an attractive nightlife option.
Duck seeds here have a very stable price, not up and down according to the season, the eggs are very suitable not too young or too old when served with salt, pepper, lemon, laksa leaves, very suitable for the night weather in Da Lat. In particular, duck seeds here are sold every day, so the eggs are always fresh and extremely delicious. In addition to duck seeds, you can enjoy quail eggs here as well.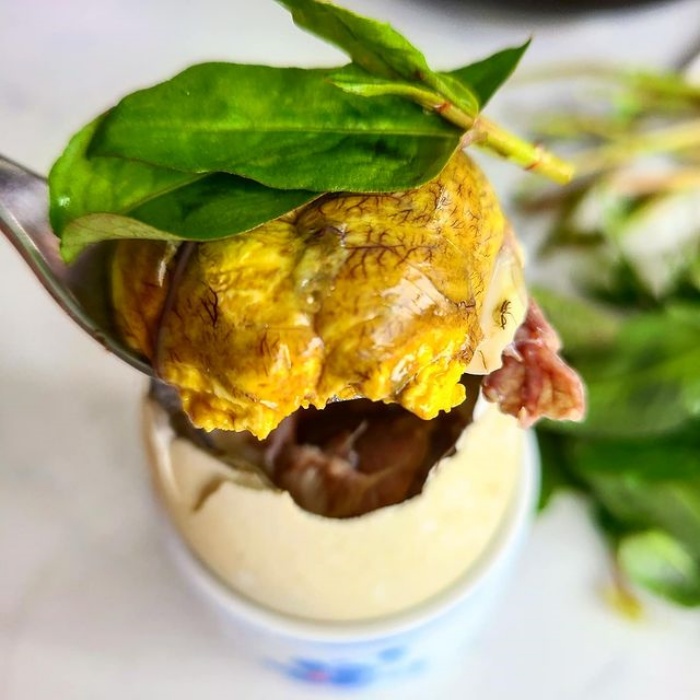 Eggs are very medium and fresh so the taste is attractive.
Address: Chua Fork on Phan Dinh Phung Street, Da Lat.
6. Miss Phuong's grilled rice paper
Coming to Da Lat and not eating grilled rice paper will definitely be "wrong" because this is a famous specialty of this country. Ms. Phuong's shop is a very famous and popular place to sell grilled rice paper. The restaurant has a clean space, quality food with clean selected ingredients. When processing, people put a variety of toppings on the cake and then keep it on fire so that the cake is crispy and evenly rolled and rolled like a long round tube cake and put in a small paper cover for customers to hold.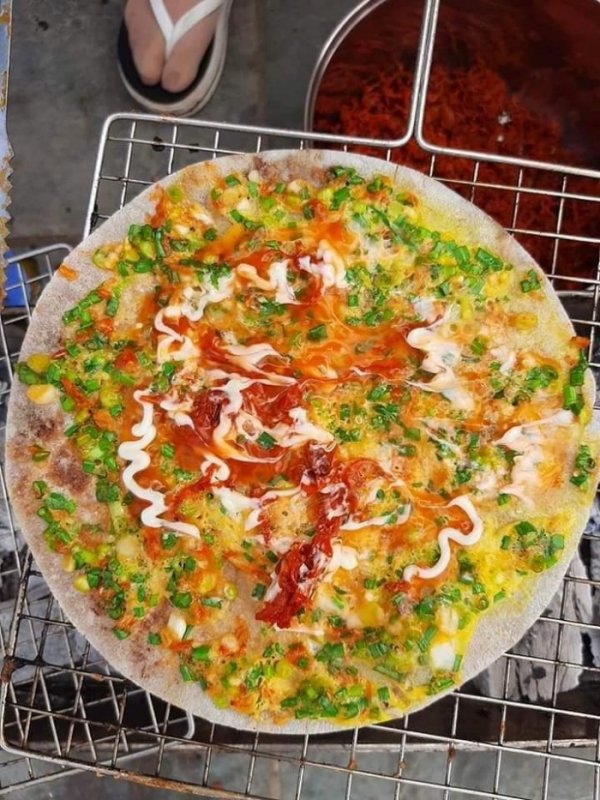 Late at night, if you want to eat grilled rice paper, go to the Phoenix restaurant.
The cake here is very crispy, the taste is typical with fatty cheese, very fragrant pate with finely beaten eggs, dried beef, onion fat mixed with spices, chili sauce, anyone to create an irresistible fatty aroma. The cake is crispy on the outside, moist inside and very fragrant.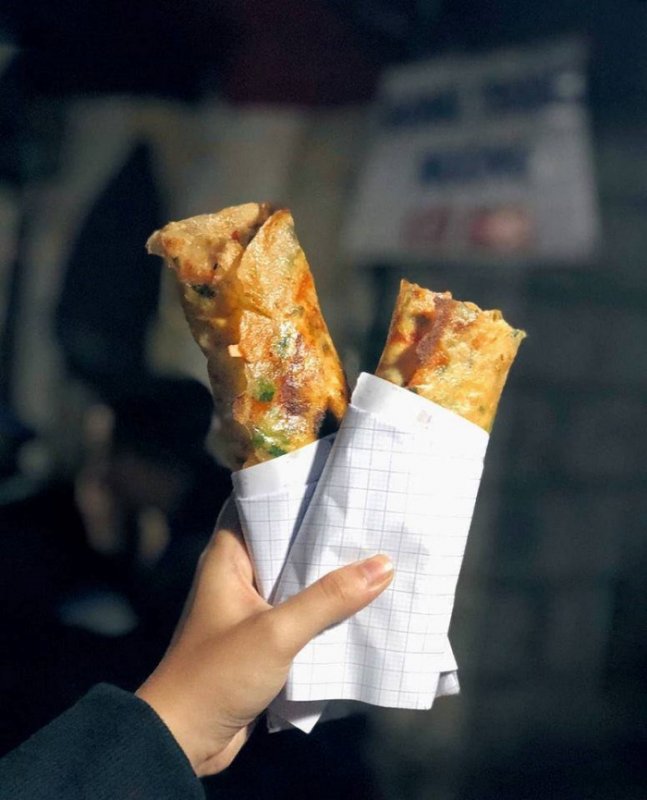 The cake is rolled up and wrapped in paper for diners to eat hot.
Address: 69C Nguyen Van Troi Street, Ward 2, Da Lat
7. Chicken vermicelli restaurant
This nightlife address in Da Lat will make visitors fall in love with the special taste. The vermicelli here is very attractive with sweet, fragrant garden chicken ingredients that are not mushy. Bar broth with tough, fragrant vermicelli.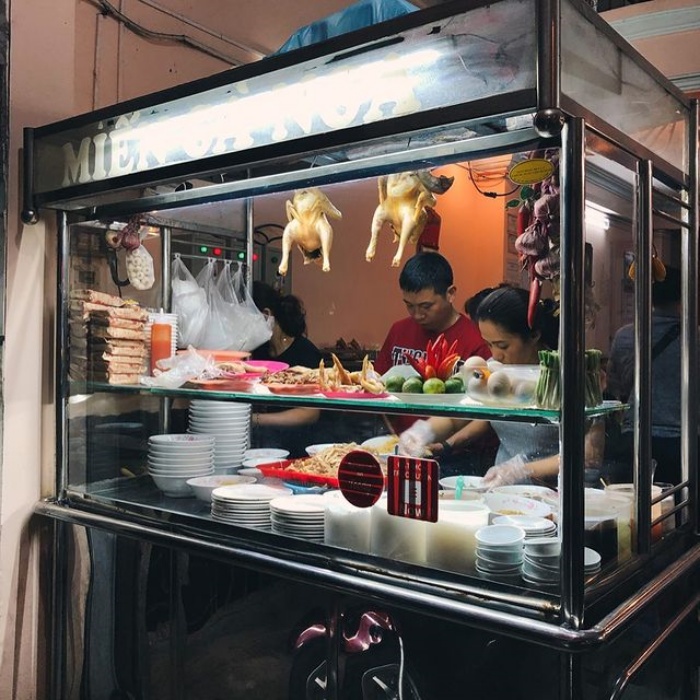 Nga vermicelli shop is also a familiar nightlife address in Da Lat.
Especially at the Russian restaurant, instead of putting all the ingredients in a bowl and then filling the broth, they will leave the broth alone and chop a separate plate of chicken with a bowl of soy sauce for diners to add as they please. taste. Fragrant chicken vermicelli, a hot blend between the cold late night wings of Da Lat, makes the taste of diners more "roll" and attractive.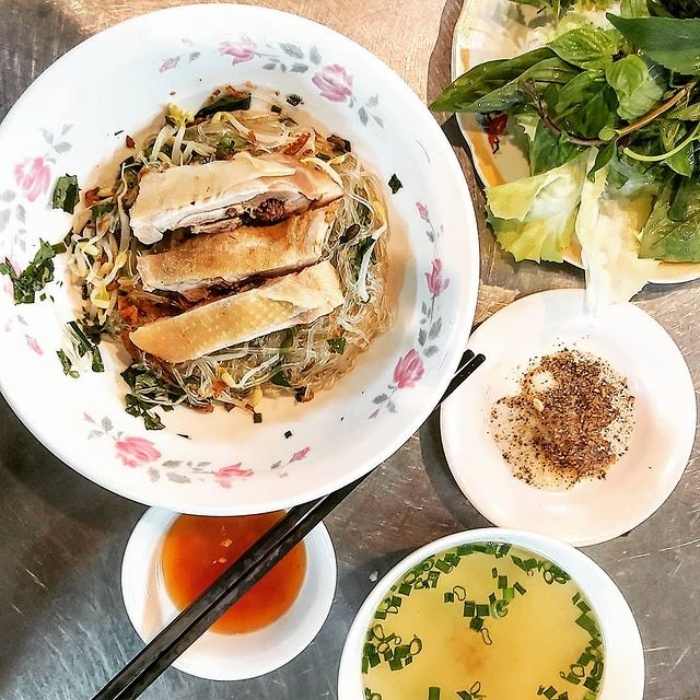 Chicken is cut separately, then guests can use it with vermicelli.
Address: 52 Nguyen Chi Thanh, Da Lat City
Doing a food tour of famous nightlife addresses in Da Lat to experience the unique culinary style of the blind bone country as well as the different late-night entertainment here is extremely interesting. Therefore, if you have the opportunity to travel to this beautiful city, do not forget to take the time to enjoy it.
Photo: Internet
TAG: