Seamless fancy color-changing LED lights on the unique design overpass in Hanoi
After more than a month of being put into use, the Y-shaped overpass (Thanh Xuan district, Hanoi) has completed the installation of color-changing led lights to illuminate at night to serve people and create a landscape for the area.
Equipped with LED lights that change color continuously, looking back from afar, the Y-shaped pedestrian bridge (Thanh Xuan district – Hanoi) sparkles in the night. As noted by the reporter, although it has only been in use for nearly a month now, many people have known and come to admire the unique bridge in design and lighting system.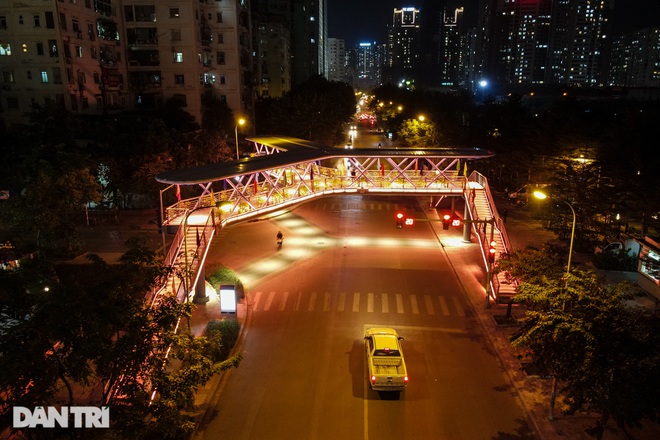 The Y-shaped bridge located at the junction of Hoang Minh Giam – Nguyen Thi Thap has just been put into use for more than a month.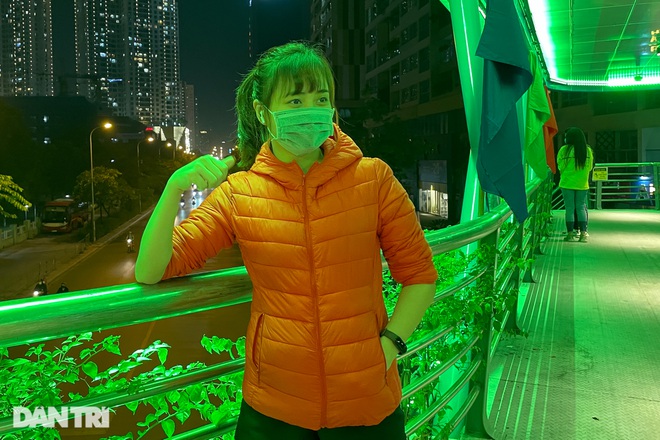 Thanks to its beautiful design and eye-catching lighting system, this bridge easily attracts the attention of people in the area.
"I pass here a lot, but this is my first time trying to go up to the bridge. The bridge is very beautiful. There are convenient, paths for people to come up here to cross the bridge or can stop to check in. Daughters like me are very afraid to cross the pedestrian bridge, especially the pedestrian bridges are dark and light, but when crossing this bridge, I feel very safe," said Ms. Tran Lam Tuyet, a resident of Cau Giay district shared.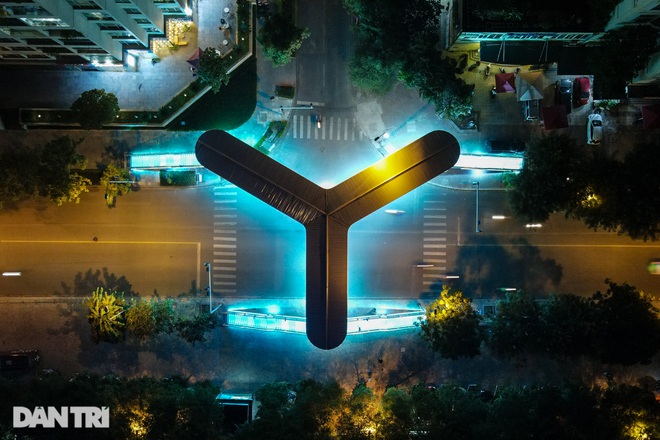 The intersection of Hoang Minh Giam – Nguyen Thi Thap is one of the traffic black spots of Hanoi City, often congested during rush hour.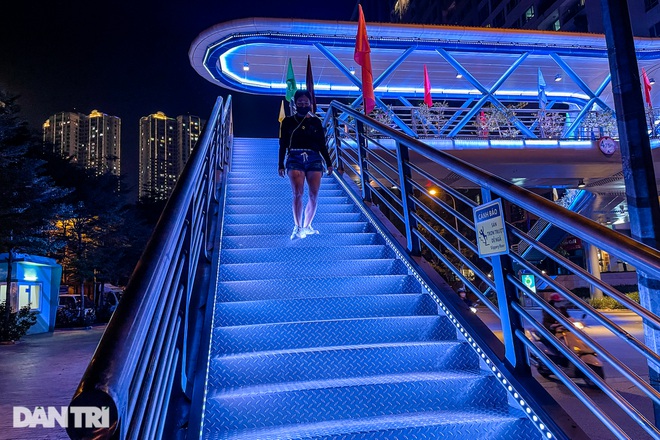 The need for people to travel from the residential area of ​​Nhan Chinh ward to the park opposite to play and exercise is great.
"Having the light of LED lights, it also attracts people around here more. I see on the side of the road is a park, this side is an apartment building, there are a lot of people passing by, especially at Hoang Minh Giam junction. , Nguyen Thi Thap, so it is very reasonable to put a pedestrian bridge here," said Nguyen Hai Anh, a resident of Thanh Xuan district.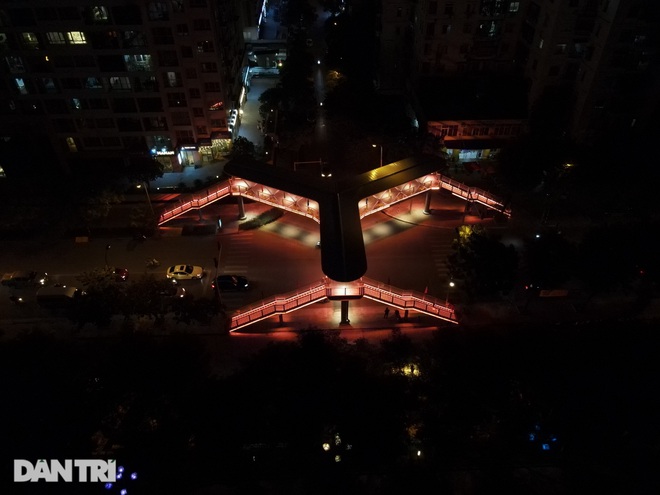 The Y-shaped bridge is equipped with an LED lighting array with 3 colors: Red, green, blue, changing color continuously.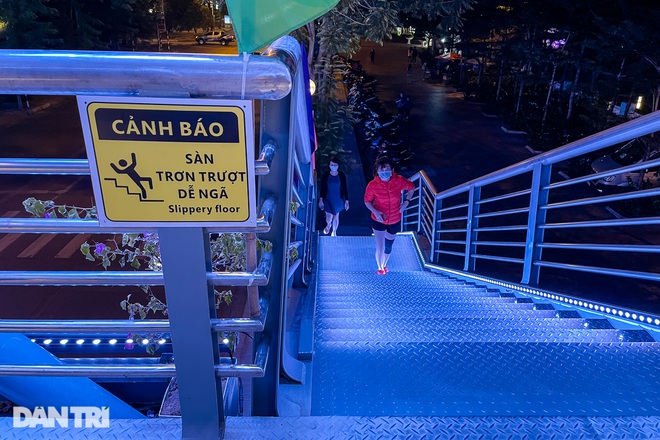 The Y-shaped bridge is invested by the Construction Management Board of Thanh Xuan District. Currently, the bridge is still in the acceptance phase, before being handed over to the Hanoi Department of Transport for management.
Started construction in December 2020, the Y-shaped bridge was built with a total investment of about 17 billion VND. The Y-shaped bridge has a steel structure of bearing box girders, with 3 main pillars corresponding to 3 bridgeheads. The bridge has 4 branches up and down, spacious, helping people can walk comfortably. After completion, this pedestrian bridge helps people to cross the intersection of Hoang Minh Giam – Nguyen Thi Thap more easily and safely. Follow Dan trí
TAG: