Take a look at the little-known islands in Vietnam that are wild and beautiful 'hold your breath'
These are the little-known islands in Vietnam with the pristine beauty of the clear blue sea, fine white sand, and picturesque scenery. 
The little-known islands in Vietnam are wild but very beautiful

1. Vinh Thuc Island
Vinh Thuc is one of the little-known islands in Vietnam, impressing with its unspoiled and calm natural scenery. This island belongs to the Mong Cai area, Quang Ninh province. In recent years, Vinh Thuc has been known and visited by many young people. Thanks to that, the beauty of this place is spread more to the community.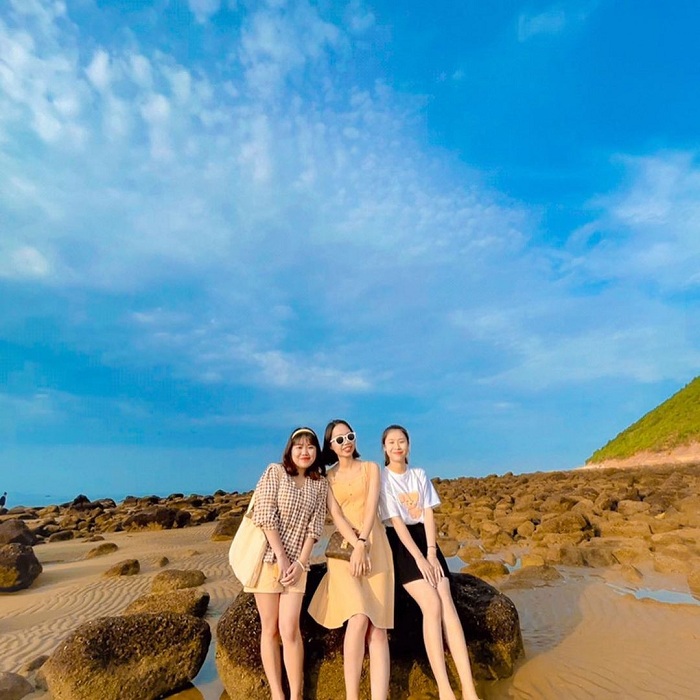 Vinh Thuc Island belongs to Mong Cai – Quang Ninh area. Photo: @linh_chi_2k

Referring to Quang Ninh tourism , people often think of the charming and beautiful Ha Long Bay. But if you have already discovered this wonderful, then look for an idyllic and simple Vinh Thuc. This island is a quiet, vast space, promising to bring many memorable travel experiences.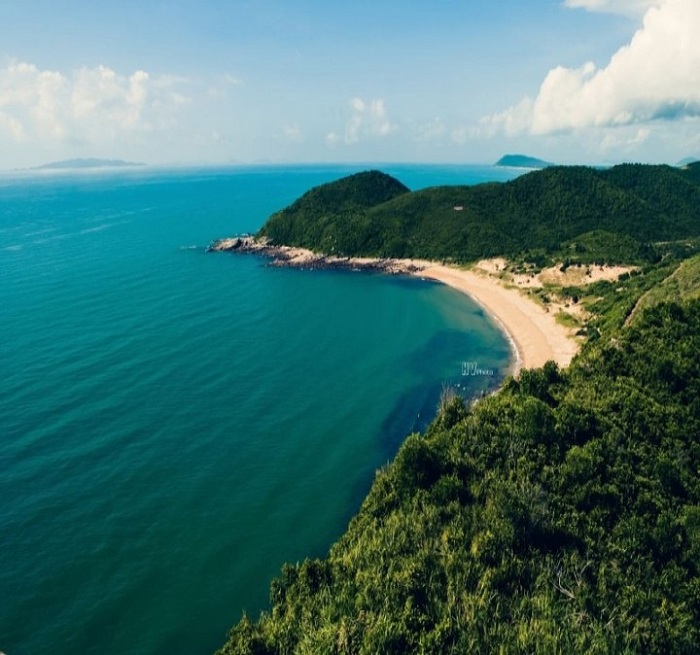 The pristine beauty of Vinh Thuc Island. Photo: @vietnam_travel_media

Vinh Thuc Island is about 5000 hectares wide, is home to fine white sand beaches, green primeval forests, and clear sea color under the sun. Setting foot on the island, visitors can experience a cool and spacious atmosphere. There is no busy life in the city. All that remains is the sound of the sea breeze and the poetic whispering of the waves.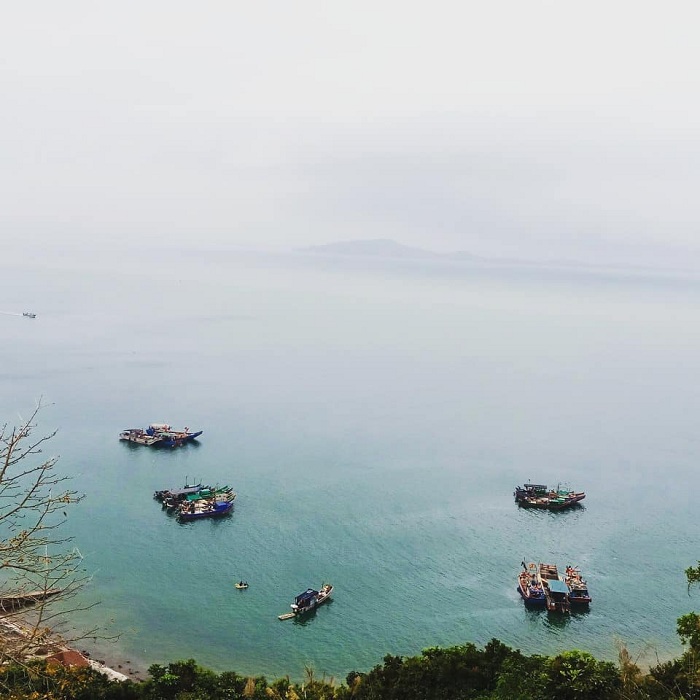 This island is 5000 hectares wide. Photo: @haitran30198

What to play on Vinh Thuc island? Come to Dau Dong beach and Ben Hen beach to be able to enjoy swimming, immersing yourself in the cool, clear blue water. The scenery here is also very beautiful to check-in, live virtual. In the afternoon, visitors can walk along the beach, enjoy the beautiful romantic sunset.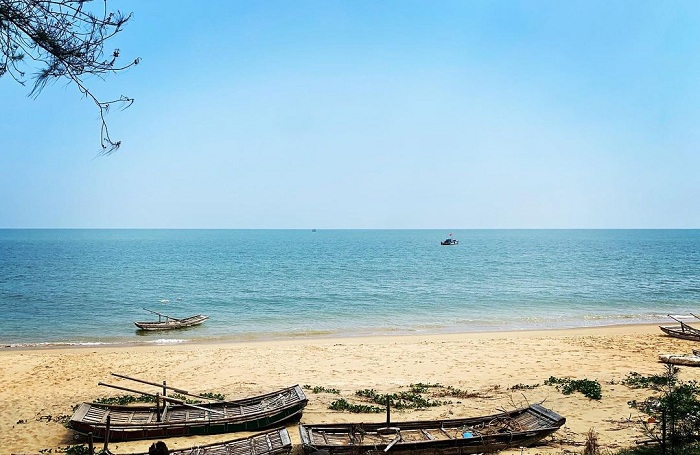 Dau Dong Beach and Ben Hen Beach are the two most beautiful beaches on Vinh Thuc Island. Photo: @peter_pan_6666

The island is still inhabited, not a deserted island, so visitors can follow the concrete road to explore a circle of Vinh Thuc. You will see the old lighthouse standing proudly, encounter the small houses of the islanders. Or somewhere in the green grassland, peaceful in the late afternoon.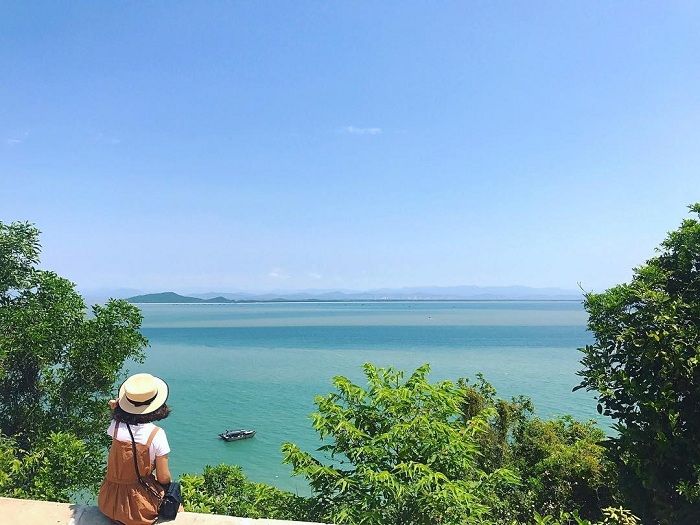 A peaceful little corner on Vinh Thuc island. Photo: @hyun171

Previously, Vinh Thuc was a little-known island in Vietnam . But gradually more young people discovered the island. Although tourism services have not been developed yet, Vinh Thuc will bring many memorable experiences to you. You will understand more about the lives of the people, appreciate the simple and simple things. 

2. Hon Kho
Referring to Quy Nhon tourism, visitors often think of Ky Co, Eo Gio, or Cu Lao Xanh but forget that there is also Hon Kho. This is also a little-known island in Vietnam with wild and charming beauty. In the summer, coming to Hon Kho, you will be immersed in a beautiful picture.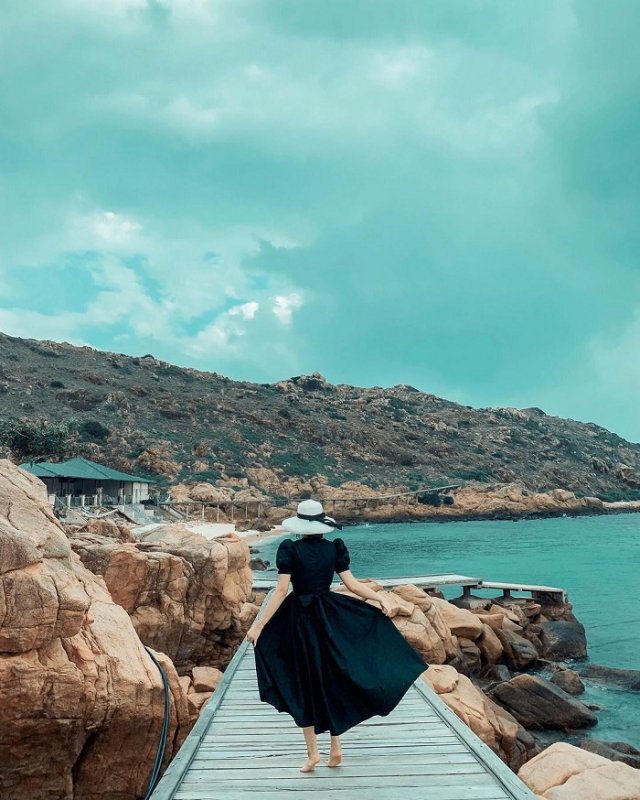 Hon Kho is 19 km from Quy Nhon city center. Photo: @monn.monmon3008

Hon Kho has located about 19 km from Quy Nhon city center. From the mainland to the island, visitors can take a boat with a ticket price of 100,000 – 200,000 VND. After a time floating on the sea, you will see Hon Kho appear with blue sea color, soft white sand beaches, not "dry" as the name of the island.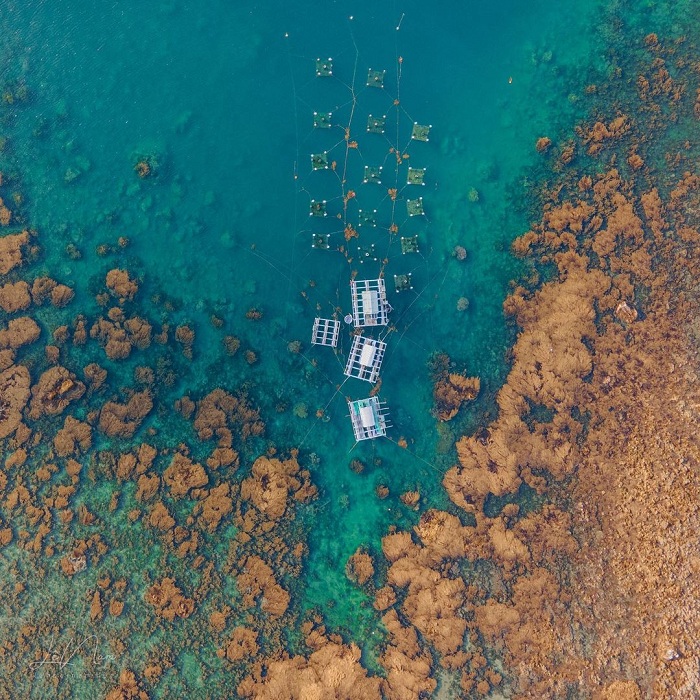 Hon Kho is beautiful, soft, gentle, not dry. Photo: @hoainamvn

Although it is a little-known island in Quy Nhon, Hon Kho is remembered for its pristine and fresh beauty. On the island, there are many rocky beaches with all kinds of strange shapes, combined with the blue color of the sea, creating a beautiful picture that captivates people's hearts. Every time you come to Hon Kho in the summer, you will have a whole set of very good virtual live photos to bring home.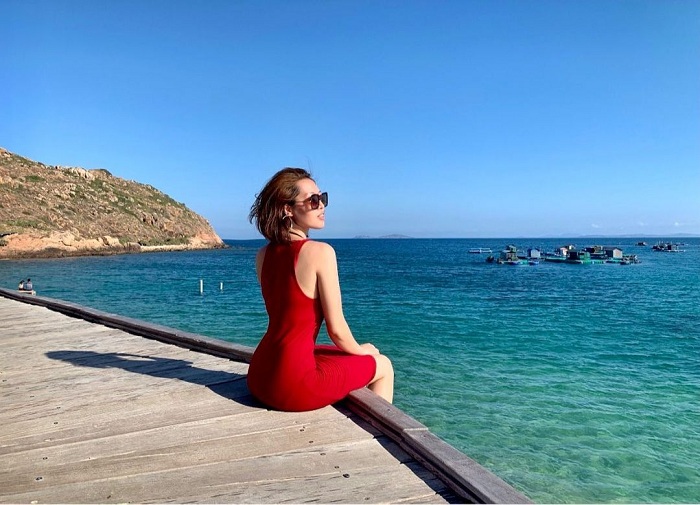 The famous virtual wooden bridge on Hon Kho island. Photo: @yupi.nguyen

In particular, on the island, there is a sandy road in the middle of the sea, which is obscured by seawater when the tide is high. When the tide recedes, the white sand road is revealed, gently bending in the middle of the blue ocean. You can walk on the street, delight in taking many beautiful photos as you like.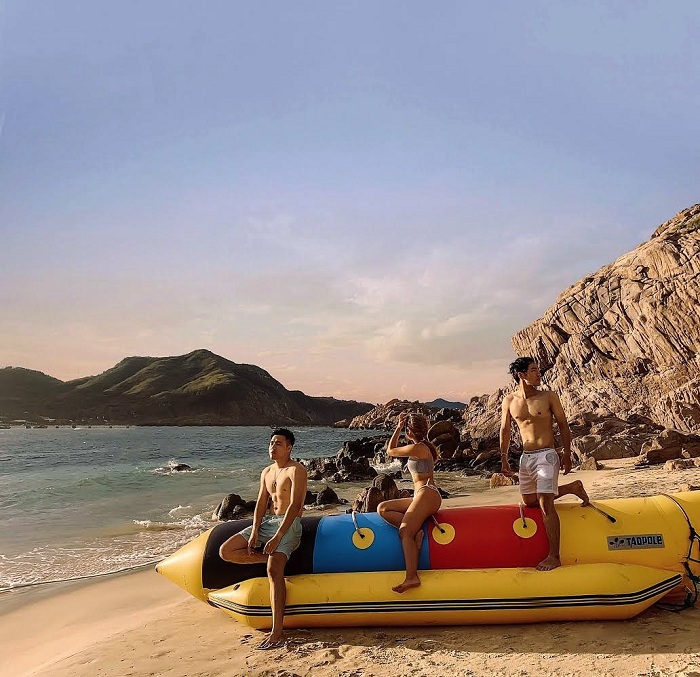 On Hon Kho Island, visitors can enjoy swimming and playing. Photo: @justfoundofficial

Hon Kho is more and more known by tourists, so tourism activities gradually develop strongly. On the island, you can rent a fisherman's boat to explore the neighboring islands, scuba dive or go fishing. In addition, the vast beaches are ideal places for visitors to immerse themselves in the cool water.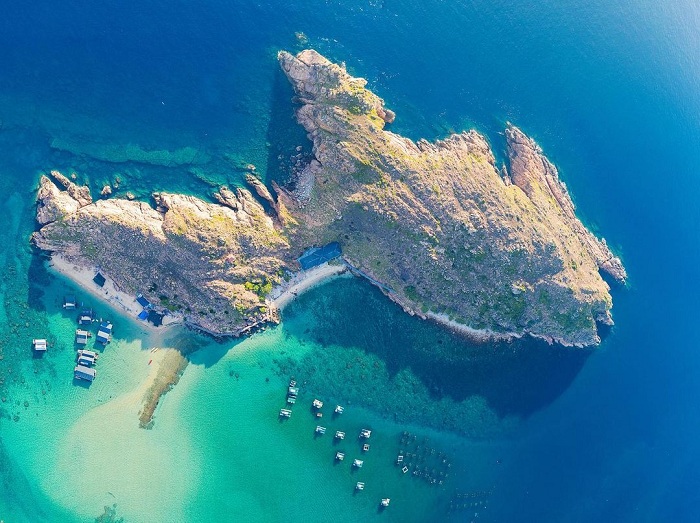 Panorama of the beauty of Hon Kho when viewed from above. Photo: @nguyennguyenphoto

In particular, on this little-known island in Vietnam, there is a wooden bridge built along the coast. One side is a magnificent cliff, the other side is the blue ocean, creating a quality virtual living backdrop for visitors. Coming to Hon Kho, you just need to bring enough beautiful dresses, then there is certainly no shortage of good photos to bring back. 
 

3. Hon Nua 
If you want to find yourself an island that is both beautiful and deserted, visit Hon Nua – Phu Yen. This island is located right at the foot of Ca Pass – the border of two provinces of Phu Yen and Khanh Hoa. Although not yet developed strongly in tourism, Hon Nua is really an ideal destination for sea lovers.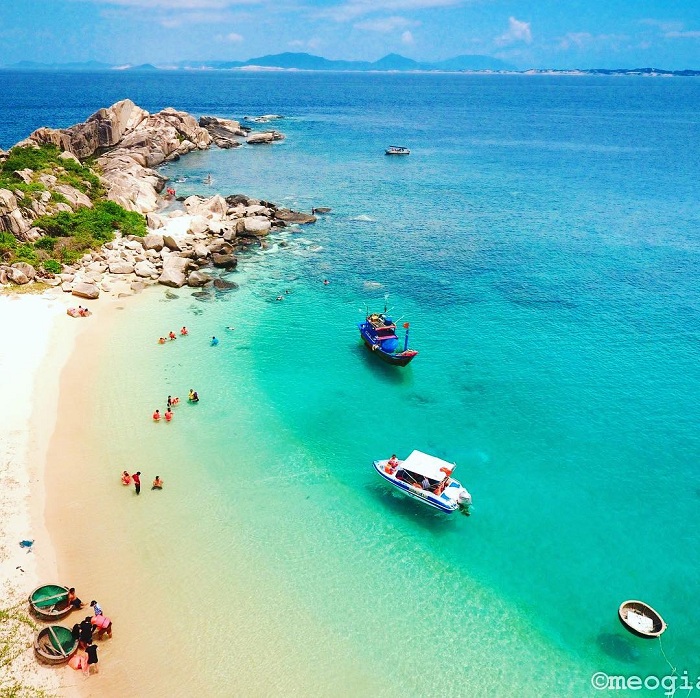 The green and charming beauty of Hon Nua. Photo: @meogiaphoto

To move to this little-known island in Vietnam, visitors need to go to the foot of Dai Lanh bridge and rent a fisherman's boat to go to the island. The time by boat from the mainland to Hon Nua is only about 30 minutes. Then you will see a surprisingly beautiful picture appearing after a rough time at sea.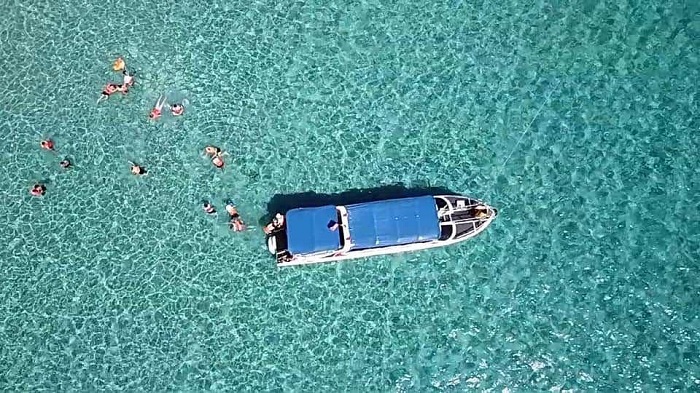 Hon Nua sea watercolor is blue to the bottom. Photo: @dieu_py

What does Hon Nua have that anyone who comes once is fascinated by? Those are the tall cliffs reaching up to the sky, intertwined with small rocky beaches and pure white sand in the golden sunlight. The seawater in Hon Nua is extremely blue and clear, just taking pictures with a regular camera is very beautiful.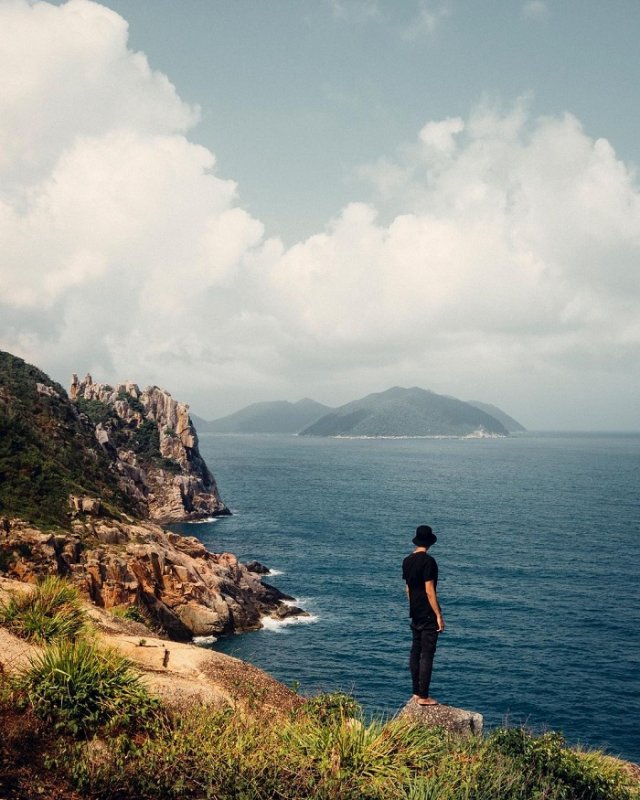 Hon Nua is located at the foot of Ca Pass. Photo: @pihu.ng

Traveling to Hon Nua in the summer, you will have the opportunity to walk on the sand, rocky shore, and admire the clear blue sea color to the bottom. Don't be afraid to bring a swimsuit so you can enjoy swimming and splash under the cool water. In addition, visitors can also equip a fishing rod, find a quiet corner and let go of the fishing rod.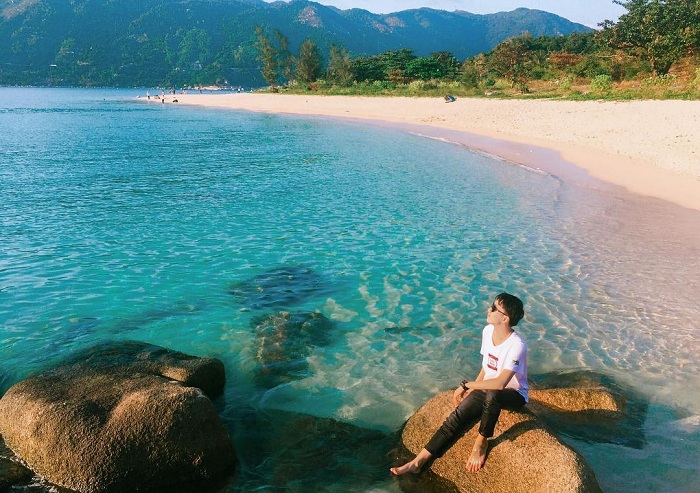 A pristine, fresh picture on Hon Nua island. Photo: @ch.giang.08

On Hon Nua island, visitors do not miss the opportunity to scuba dive to see corals admire a vivid and colorful world under the ocean. The coral here is very diverse, with all kinds of unique and interesting shapes. This is one of the activities that you should try when exploring this pristine, beautiful island.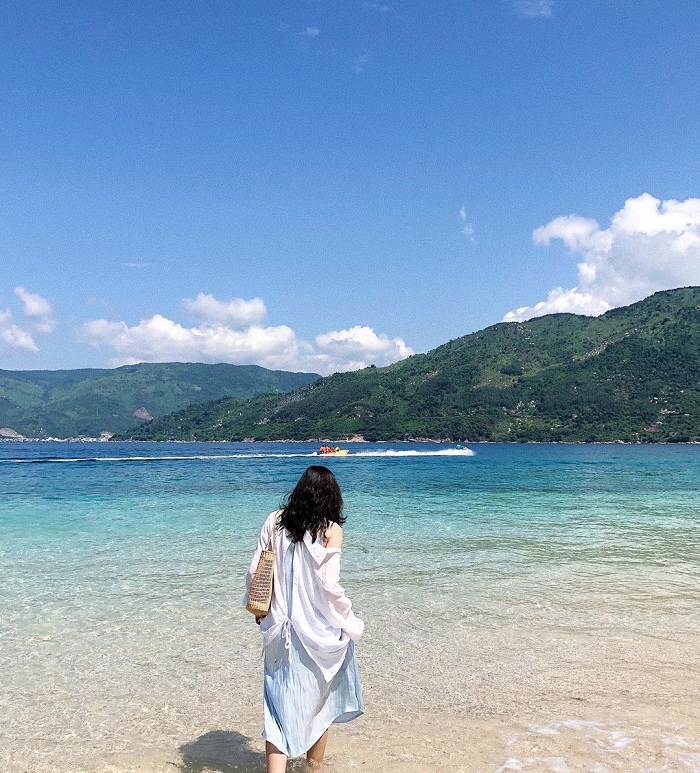 You will have memorable experiences on Hon Nua island. Photo: @kiuutrann

In addition, in the journey to discover this beautiful island in Vietnam , visitors can bring tents to camp on the sea. At night, let's organize a BBQ party by the sea, light a campfire and sing together, enjoy beautiful youth moments together. 
>See more:  Check-in the beautiful islands in Phu Quoc to enjoy the scenery like paradise

4. Nail Island
Everyone knows about Phu Quoc, but you already know Mong Tay Island – a beautiful small island located in the North of Phu Quoc Island. This is also a little-known island in Vietnam, known as "miniature Maldives" because of its wild, fresh and open beauty.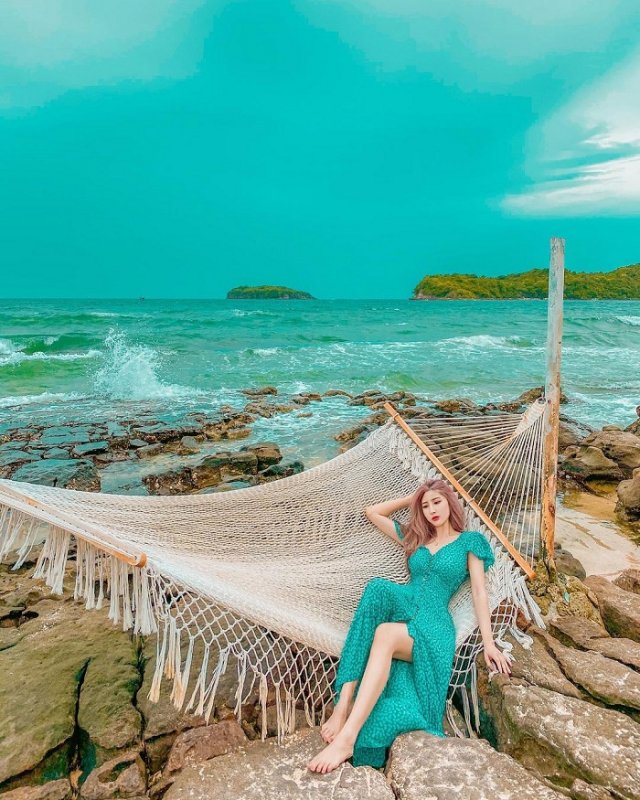 This destination is loved by many tourists because of its charming beauty. Photo: @kenzy1611

To get to Mong Tay Island, you have to move to An Thoi port , then hire a speedboat for another 30 minutes to arrive. Mong Tay island appears with shady green coconut trees, fine white sand and large and small rocky beaches that are welcoming each wave of the sea.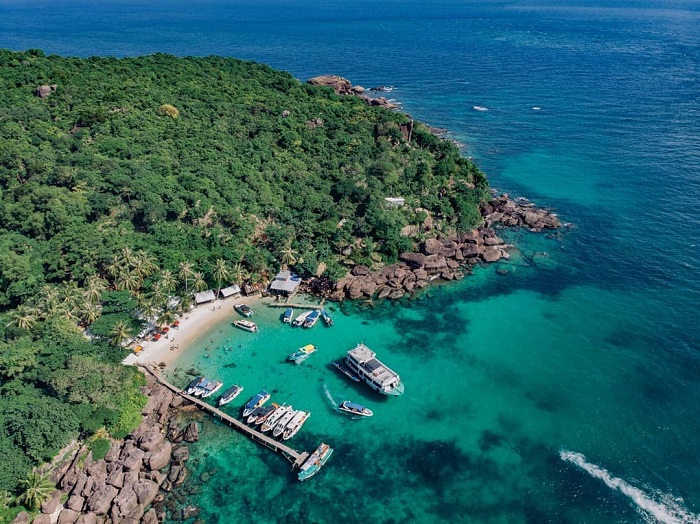 The enchanting beauty of Nail Island when viewed from above. Photo: @phatlenguyen

Nail Island is like a gem hidden in the middle of the ocean, beautiful and pure thanks to the blue color of the sea and the tropical forest. This island is small but has curved, white sand beaches. There is nothing more wonderful than walking on the pure white sand, taking some beautiful photos as a souvenir.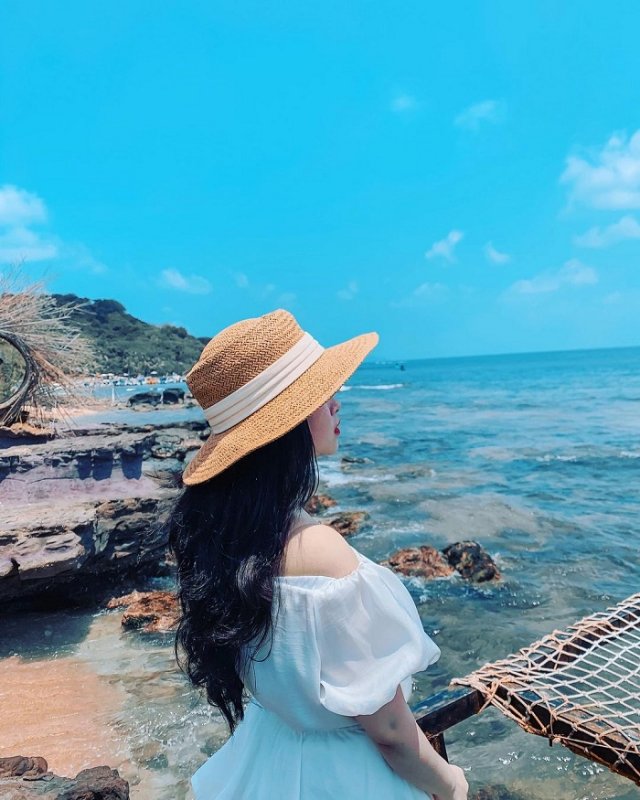 Clear blue sea color, dreamy scenery on Hon Mong Tay island. Photo: @ng.phuonganh_01

One of the activities that tourists love most when discovering this little-known island in Vietnam is scuba diving to see the coral. You will be able to see with your own eyes the colorful coral reefs, the schools of fish swimming around under the clear sea water.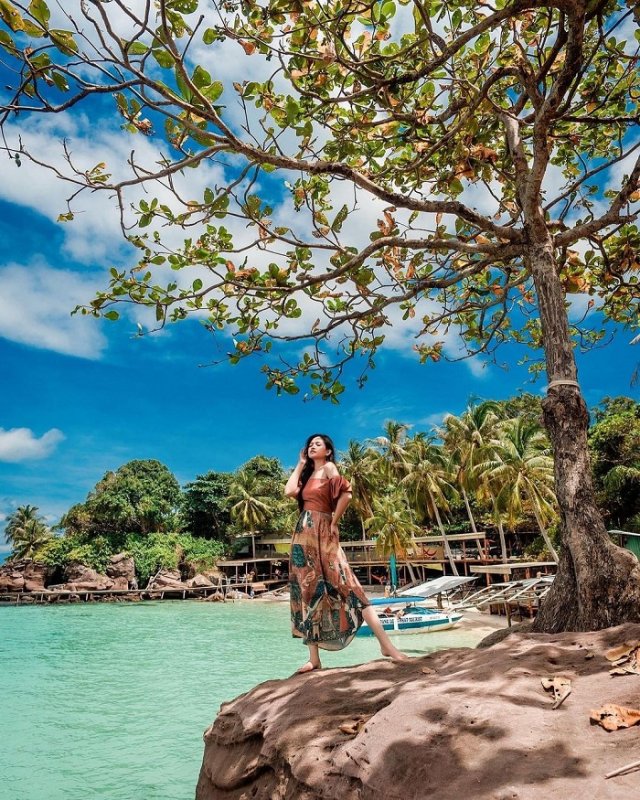 Many fine check-in corners on the island. Photo: @phuquocphototravel

Coming to Mong Tay Island, there are many experiences that you should try such as camping, swimming, enjoying seafood on the beach or going fishing. In addition, watching the sunset on the island is also a very poetic thing that you should experience with your loved ones when traveling to Phu Quoc.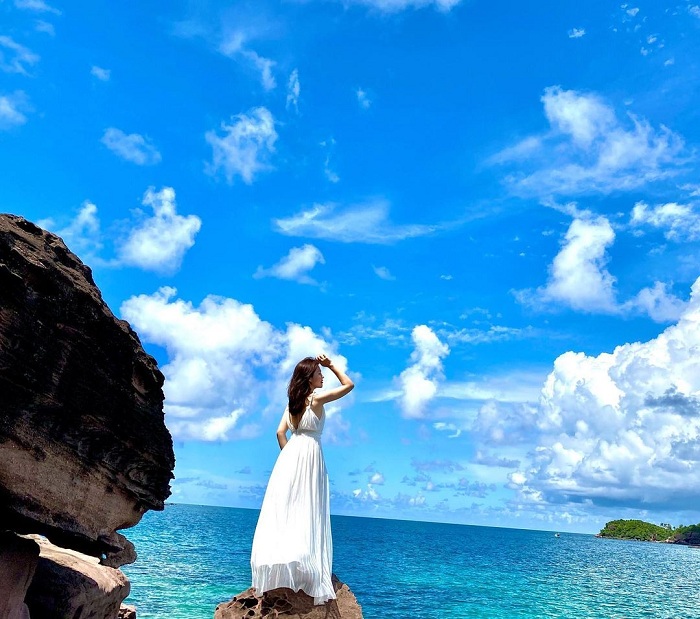 Traveling to Phu Quoc, you cannot ignore the beautiful Hon Mong Tay island. Photo: @jolly.nnguyen

The island little known in Vietnam as Vinh Thuc, Hon Kho, Hon Nua or Hon Nail authentic are the coordinates of interesting tourists you should discover once to see nature, island soil Vietnamese real beautiful, impressive. 
Photo: Instagram
TAG: