Ho Chi Minh City, Binh Dinh enhance cooperation on tourism development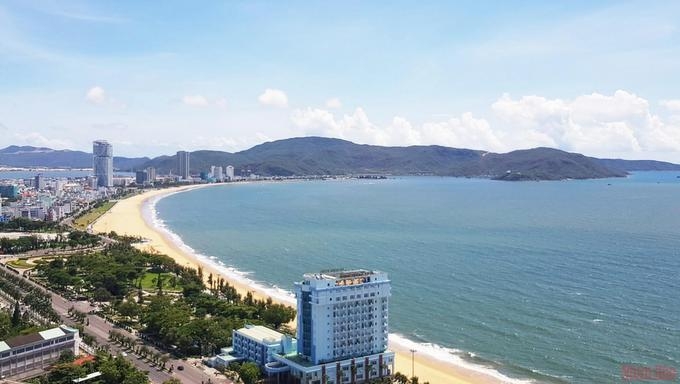 Quy Nhon was one of three tourist cities in Vietnam having received the ASEAN Clean Tourist City Award at the 39th ASEAN Tourism Forum 2020. (Photo: NDO)   
NDO – Binh Dinh Provincial and Ho Chi Minh City People's Committees jointly held a forum on promoting linkages in tourism development and safe adaptation to the COVID-19 pandemic in Quy Nhon City, Binh Dinh Province on October 22.
Binh Dinh has advantages for tourism development with many attractive tourism products such as sea and island tourism, culture, history and cuisine. Quy Nhon – Binh Dinh has become an attractive destination for both domestic and foreign visitors and is listed in the group of locations showing strong growth in Vietnam's tourism industry.
Quy Nhon was one of three tourist cities in Vietnam having received the ASEAN Clean Tourist City Award at the 39th ASEAN Tourism Forum 2020 as well as being voted by British travel magazine Rough Guide as the leading destination in Southeast Asia.
As soon as the COVID-19 epidemic was basically controlled around the country, Binh Dinh planned to gradually restore its tourist market, tourism activities and other relevant economic sectors and services. Ho Chi Minh is one of its key markets.
Ho Chi Minh City also identified Binh Dinh as suitable for the tourists of the city and southern provinces.
At the forum, the People's Committees from the two localities proposed favourable conditions for tour operators in Ho Chi Minh City to develop tours to Binh Dinh by air or railway to create more diversified tourism products.
Binh Dinh will also actively join tourism promotion programmes and cultural events that will be organised by Ho Chi Minh. In contrast, Ho Chi Minh City will participate in tourism promotion activities in Binh Dinh, including stimulation activities, conferences, seminars and trade exchanges. Notably, the City will regularly launch Famtrip and Fresstrip programmes to Binh Dinh, contributing to strengthen the linkage among destinations from the two localities.
Also at the event, travel businesses from Binh Dinh and Ho Chi Minh gave their opinions on carrying out essential activities and safe adaptation to the COVID-19 pandemic.
TAG: