The excellent camping spots in Hue make the young people of the ancient capital restless
Bach Ma mountain, Canh Duong beach, Ru Cha beach, and many beautiful camping spots in Hue are increasingly being "discovered" creating an ideal space for visitors to experience and enjoy the trip to the fullest. 
Hue is famous for many beautiful destinations, charming and poetic nature, many of which have become a paradise for camping enthusiasts. The campsite in Hue is fond of nature with beautiful landscape paintings titles, pure nature. Traveling to Hue, try once to find famous camping sites to enjoy "happy to the wharf" with friends and refresh yourself without having to prepare sophisticatedly. Here are the most famous beautiful camping sites in Hue for you to check in and enjoy the scenery.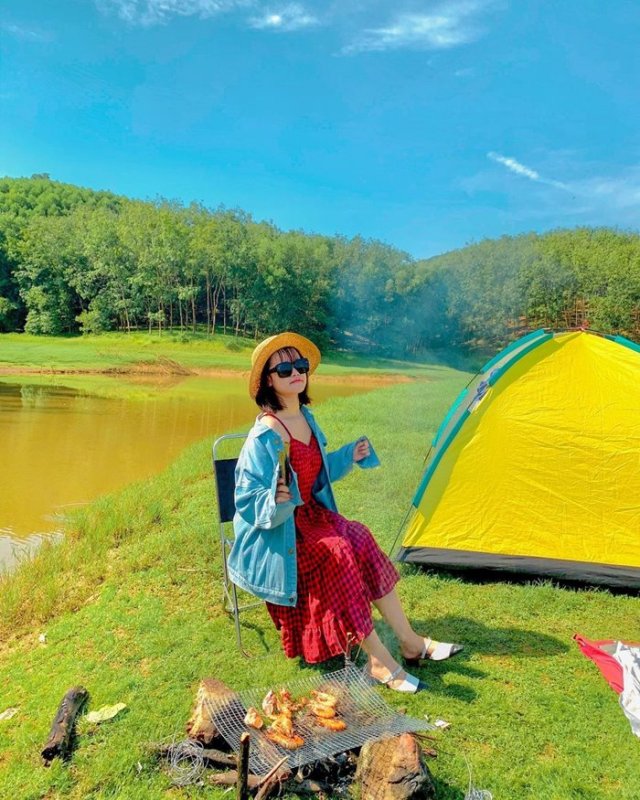 Hue has many beautiful camping sites that fascinate travelers. Photo:@47.tpt

Top of the best camping spots in Hue must immediately "check-in"

1. Canh Duong Beach 
Considered as a Coco Beach Camp of Hue, it is not difficult to understand that Canh Duong beach is always the first choice of young people when they want to camp. This beach is located about 50km from Hue city center and is famous for its unspoiled scenery, suitable for outdoor activities, especially camping.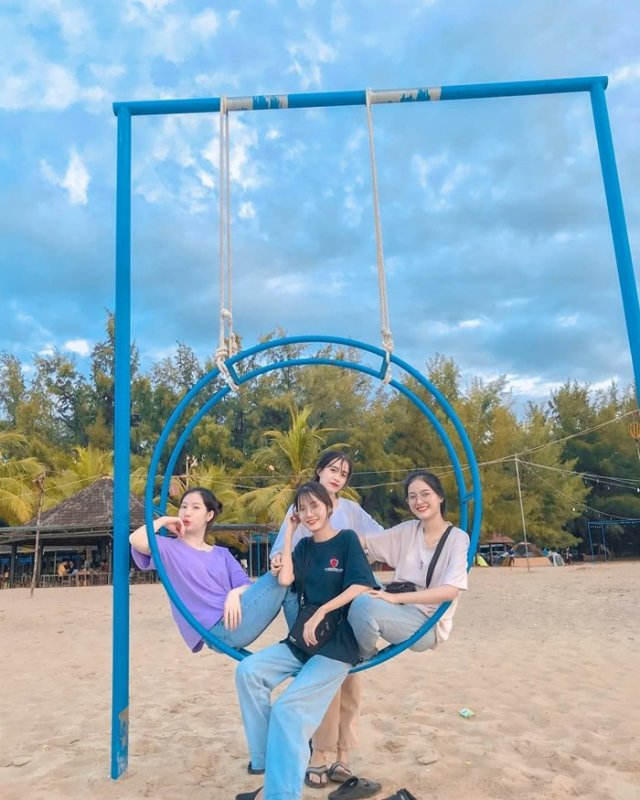 Canh Duong Beach is a very famous camping spot in Hue. Photo:@_hnil.38
This camping spot in Hue will bring you countless fascinating experiences when you are immersed in the beautiful nature, freely splashing in the cool water, admiring the pristine scenery and enjoying the fun moments. With friends at the beautiful camping area right on the beach, make a campfire, have a BBQ party, catch handcuffs, buy morning seafood, explore Canh Duong village…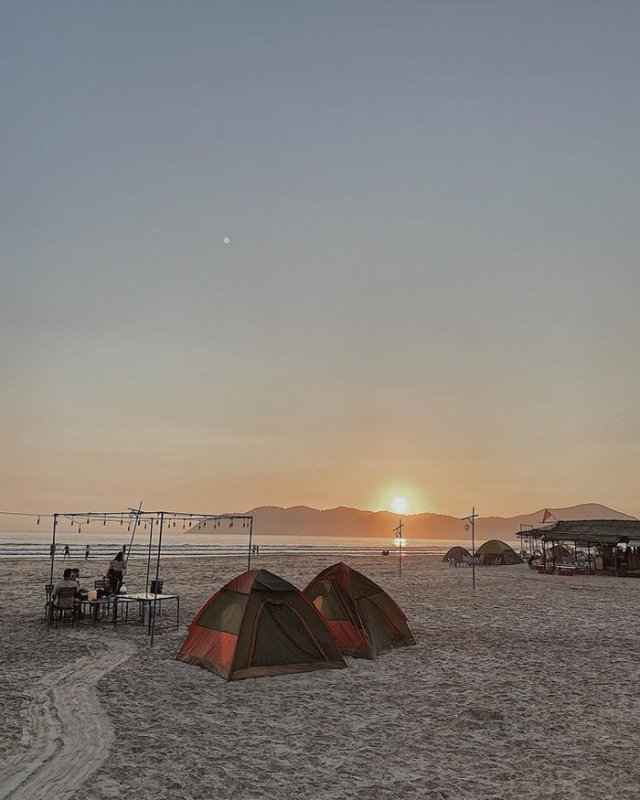 There is a large, full-service campsite. Photo:!hoangphuc910
You do not need to prepare much when camping in Canh Duong because here the rental service of tents, camping equipment or catering services is very developed. The campsite also has a full bar, restaurant, play area, restroom and other facilities to serve visitors.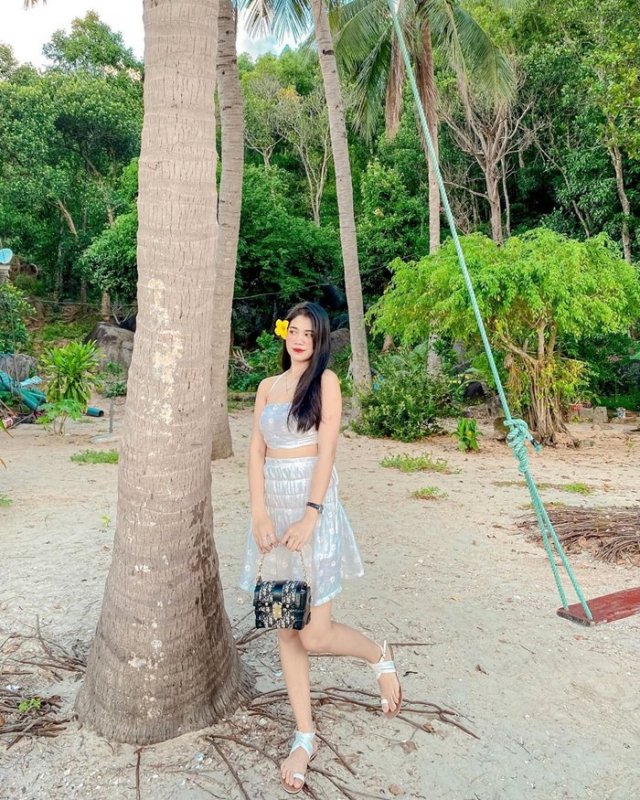 Beautiful scenery, you are free to check in. Photo:@buidung113

2. Bach Ma National Park 
Located 40km south of the city center, nestled on the Truong Son mountain range, Bach Ma National Park is an attractive destination for those who love ecotourism and camping in Hue . There is a beautiful campsite in the middle of the forest with full service for visitors to comfortably enjoy and explore with friends in Bach Ma Village.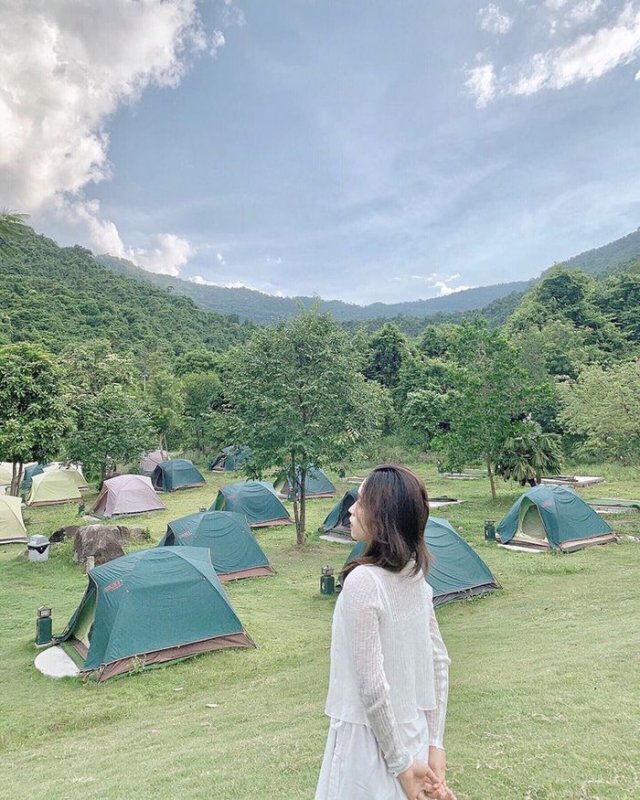 Campsite in Bach Ma is very famous and attracts tourists. Photo:@oct.07th_
Coming to Bach Ma forest, visitors will be immersed in the majestic scenery of Truong Son mountains, explore diverse flora and fauna and feel the weather of 4 seasons in one day. This place not only has a beautiful campsite, but visitors visiting this place can also check in the Vietnamese version of the Hobbit fairy village, slide waterfalls, bathe in streams and enjoy attractive dishes.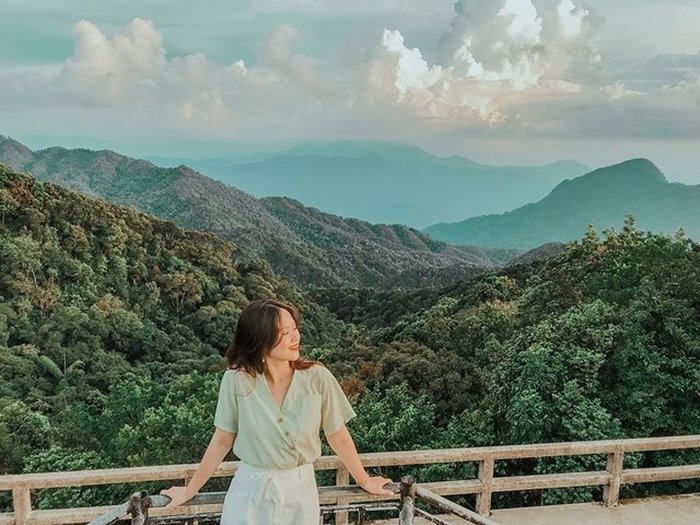 The majestic Bach Ma nature. Photo:@bangthanh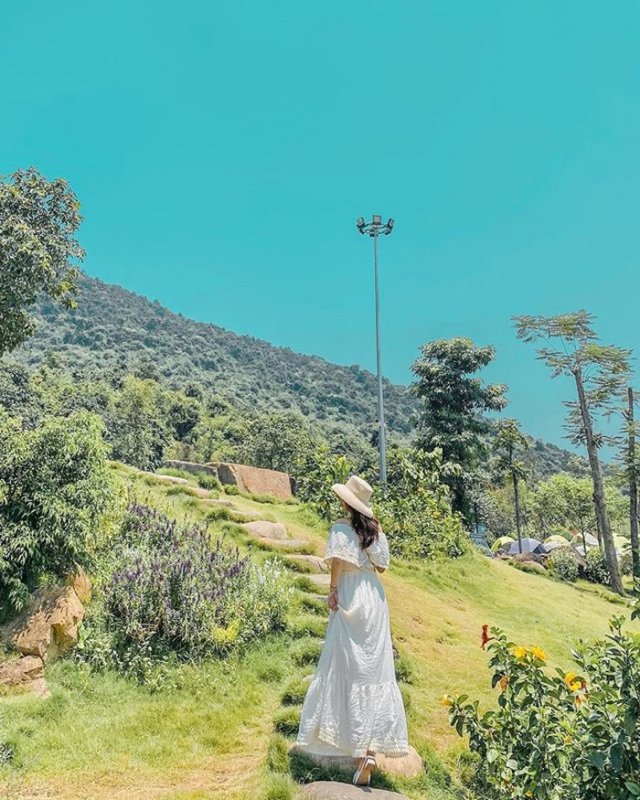 There is no shortage of beautiful check-in points to live virtual. Photo:@nhu.yyyyy
>See more:  Discover the churches in Hue with beautiful architecture and shimmering virtual life  

3. Son Tho Lake (or Khe Rung Lake)
This is an emerging camping spot in Hue but extremely welcomed by young people because of its charming and poetic scenery. Son Tho Lake is located on the outskirts of Hue, only 12km from the city center, so you can find it very easily. This place possesses unspoiled nature with a beautiful lake and long green lawns, so it has become an ideal place for young people to camp and enjoy the feeling of peace.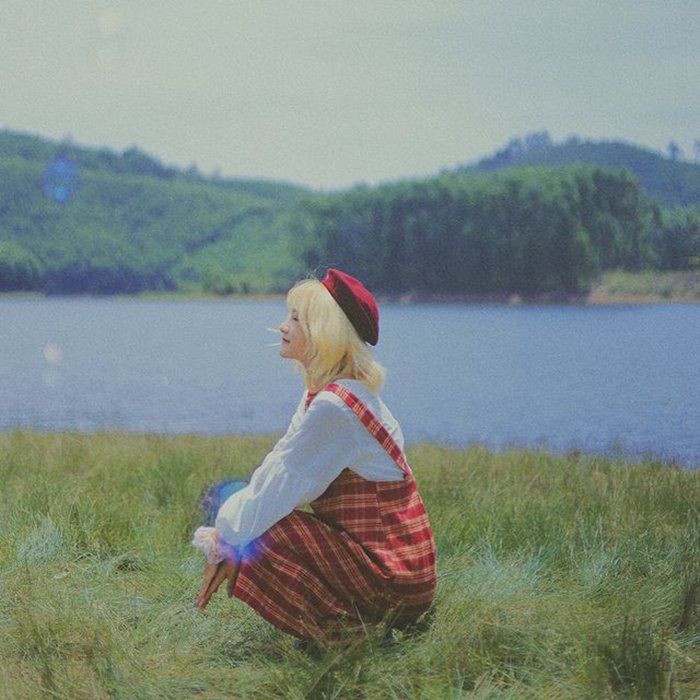 The scenery at Son Tho lake is very poetic. Photo:@_04.bb_
At Son Tho Lake, you can experience a pleasant feeling when walking on the path along the lakeshore or rowing a sub boat, watching the beautiful lake surface at sunset and sunrise. The large, beautiful, and flat area makes this place ideal for camping, but you need to prepare the necessary items such as tents, sleeping bags, grills, carpets, food… because this is absolutely the spot. to nature.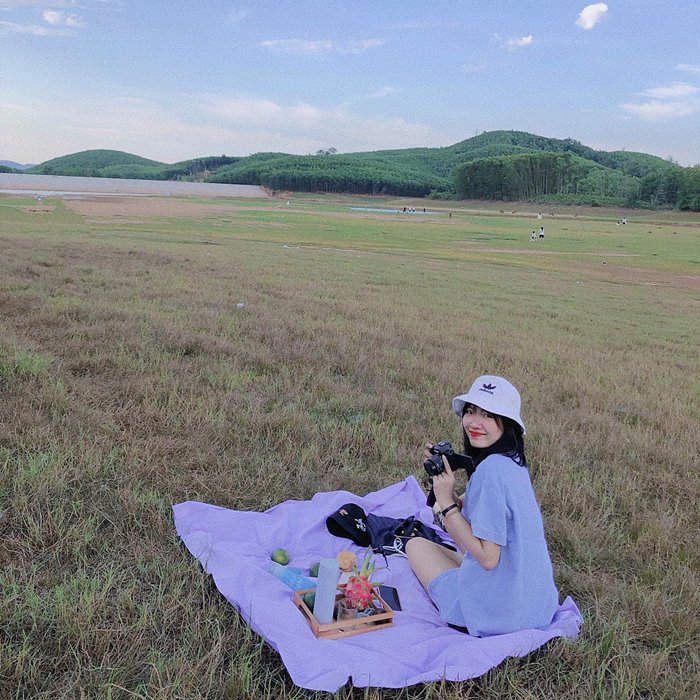 The lawn is very wide and flat, suitable for camping. Photo:@1712.nh_ad___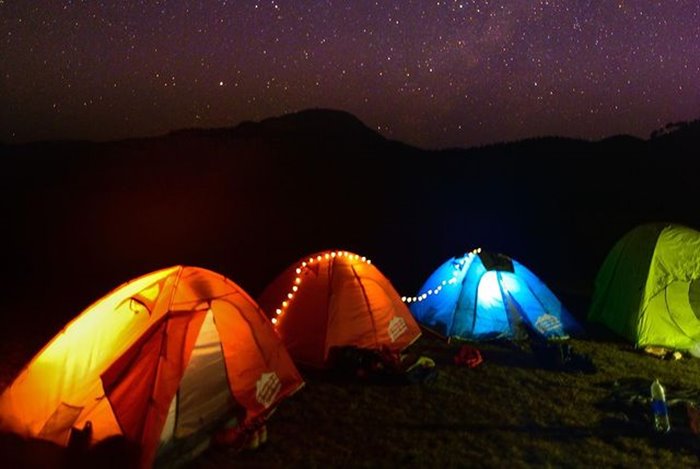 Camping overnight here is a favorite experience for many young people. Photo:@urbanisttravel
4. Ru Cha
This camping spot in Hue is loved for its attractive natural landscape with unspoiled beauty located in Thuan Hoa B village, Huong Phong commune, Huong Tra town. Ru Cha primary forest is a rare mangrove forest remaining in the Tam Giang Lagoon area and has only been discovered recently, so few people know about it. Visitors to camping in Ru Cha will enjoy the fresh air, admire the beautiful landscape with immense rivers, ancient Cha tree arches with unique roots of all shapes.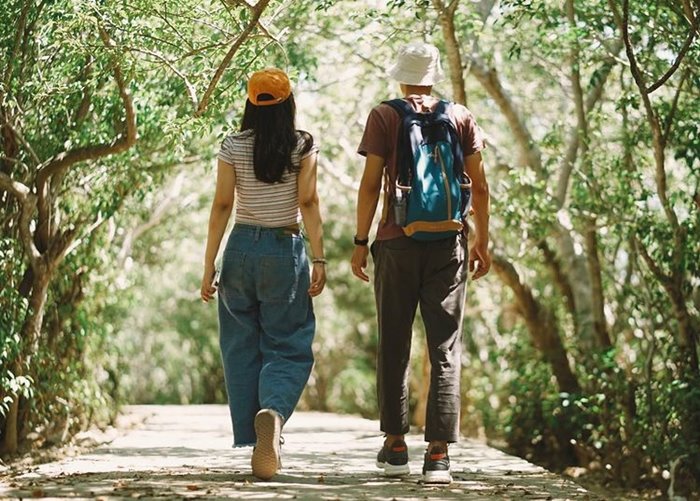 Ru Cha is also a beautiful camping spot in Hue that is loved by many people. Photo:@magienitrat
You will also be able to walk on the beautiful path under the trees, take a scenic boat ride and enjoy moments of peace and relaxation. In Ru Cha, there is no tourist service for camping tourists, so if you want to visit this camping site in Hue , remember to prepare all the necessary items.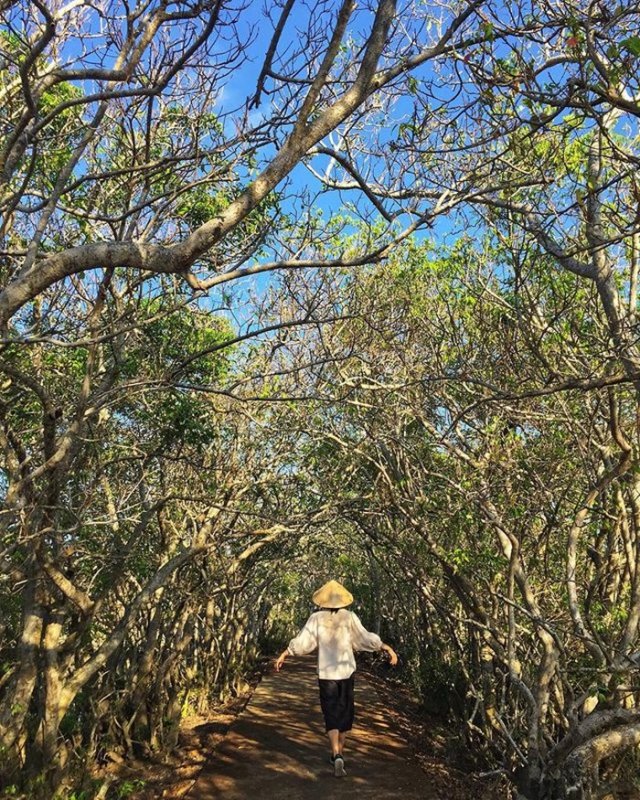 Beautiful walkway in Ru Cha. Photo:@_bonglongnhong_

5. Thien An Hill 
Not only is it a beautiful check-in mecca, but Thien An Hill is also a very attractive camping spot in Hue with its vast pine forest and winding and winding roads. This place is located in Thuy Bang commune, Huong Thuy district, only 10km from the center of Hue city, right on the route to Khai Dinh mausoleum, so it is easy to find.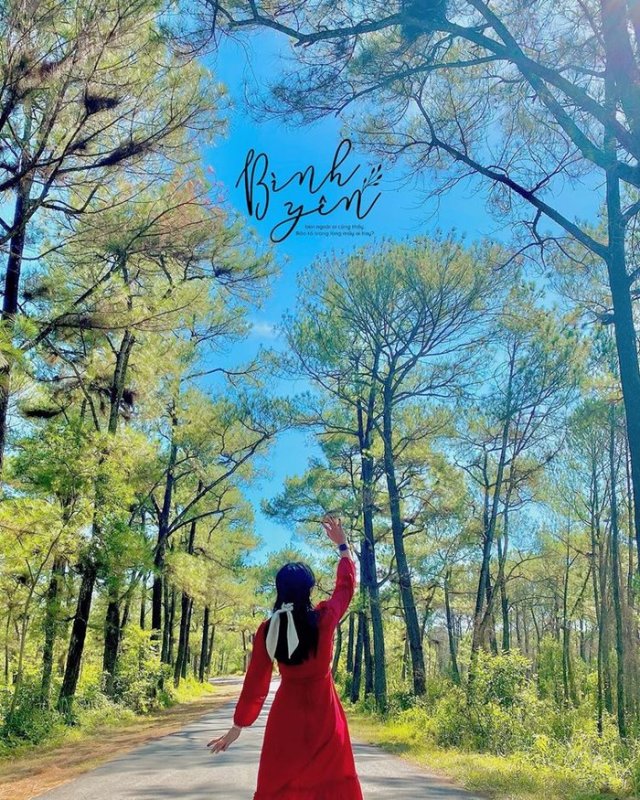 Thien An Hill is peaceful and beautiful like Korea. Photo:@__yo.nguyen
The wild and peaceful scene here will surely fascinate visitors and is especially suitable for short picnics and picnics, where you just need to raise the camera to have extremely chilled photos. Check-in Thien An Hill, you can also combine a visit to the Benedictine Monastery with unique Asian architecture or the ancient mossy Ho Thuy Tien abandoned water park.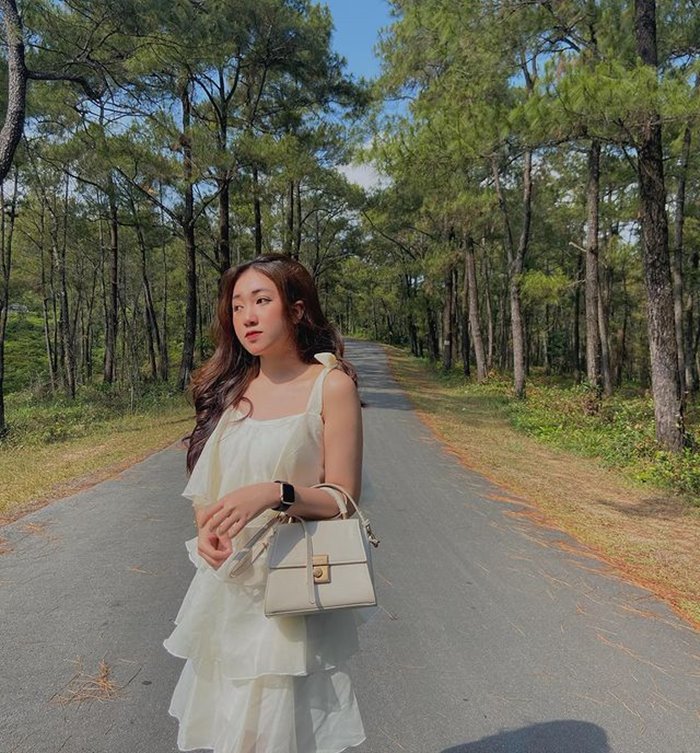 Not only camping, but you can also freely check in live in the middle of beautiful nature. Photo:@_thientthanh06

The list of camping sites in Hue is still very long with a series of other locations such as Hai Duong beach, Truoi lake, Lang Co, Bai Chuoi, Nhi Ho waterfall… Therefore, if you have come to the ancient capital, take some time. Take time to enjoy short camping trips at the above HOT destinations to feel a real Hue other than the mossy temples and mausoleums. 
Photo: Internet 
TAG: