Young people "check-in" Hoi An ancient town in flood season
On October 18, water in many ancient streets of Hoi An (Quang Nam) began to recede. Taking advantage of the sunny weather, many young people have flocked here to "check in" the old town in the flood season.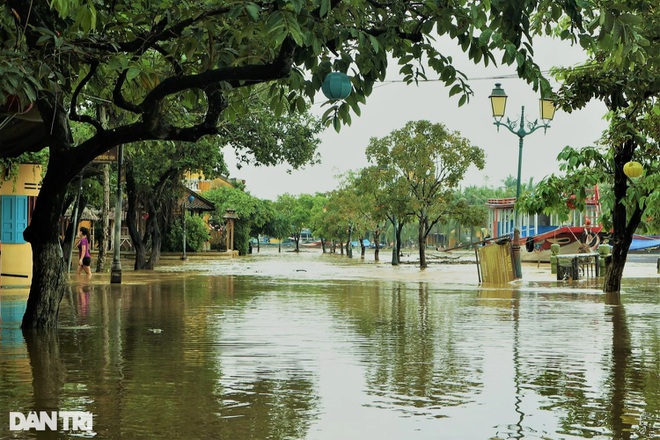 As noted, on October 18, the area around the pagoda and bridge, Bach Dang street, Nguyen Phuc Chu street … in the center of Hoi An ancient town was still flooded.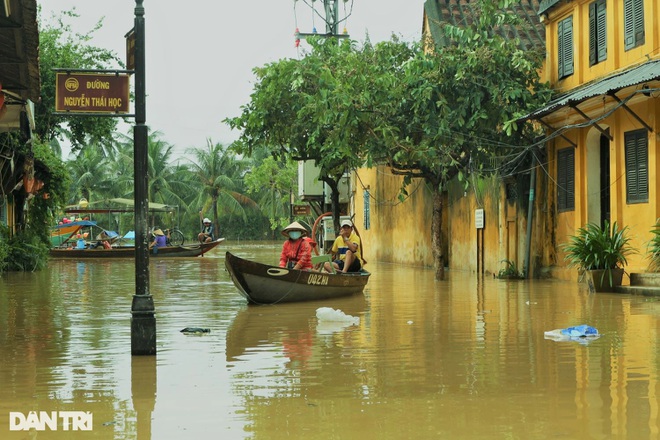 Taking advantage of the floodwater, the people of Hoi An go rowing boats to bring tourists to admire the old town in the flood season. Ms. Nguyen Thi Hien (Hoi An resident) shared: "The flood season is also painful when it comes to cleaning, but this season is also crowded with tourists coming here to experience. closed and opened, distanced all the time, now take advantage of this time to row a boat to earn more income."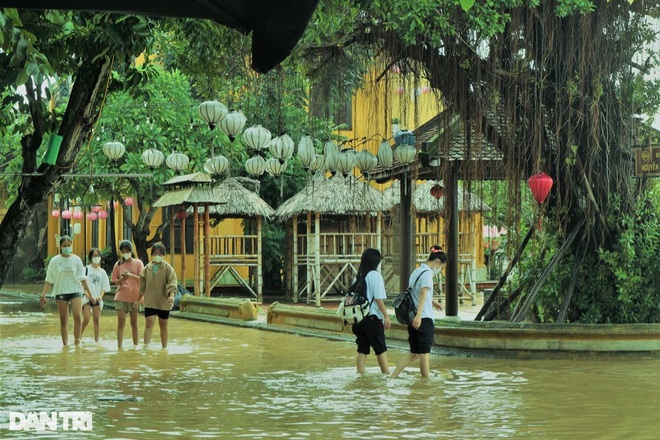 Young people also flock here to experience the flood season in Hoi An.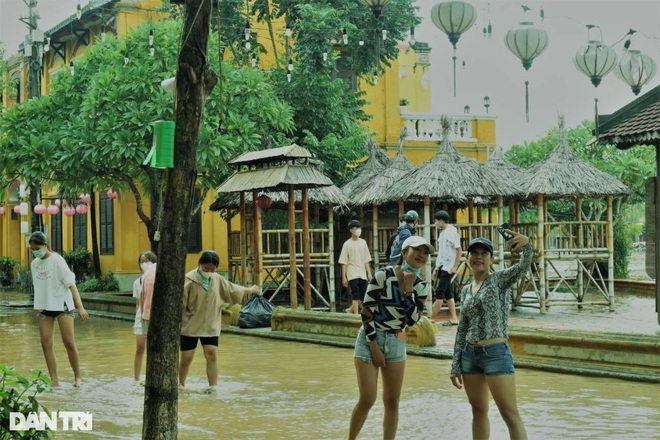 Hoi An every season is so beautiful, so attractive, and the flood season is also such a special season. Ms. Nguyen Thi Lien (Hoi An City) said: "The last few episodes of the epidemic lasted, so it was difficult for me to sell soft drinks, there were very few customers. Now there is a flood at the beginning of this season, but there are more customers, business is also good. help".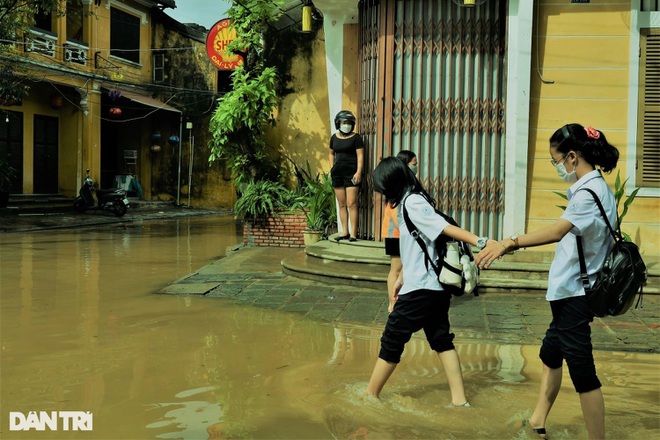 Young people take advantage when the water is receding, at a safe level to have fun, take pictures to show off their friends.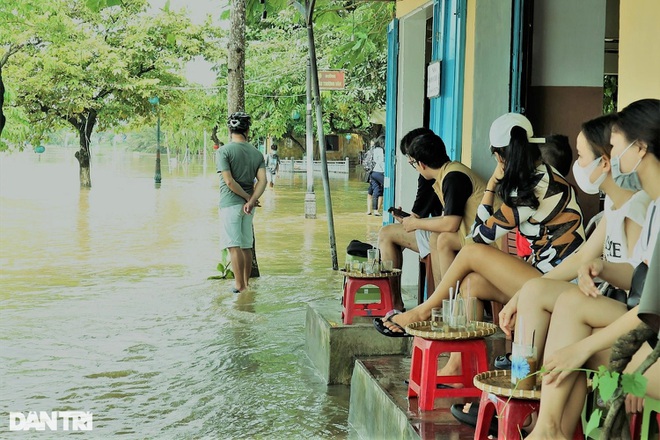 Locals are interested in the flood scene at the beginning of the season, so they often choose sidewalk cafes with a unique "view" of the old town in the flood season.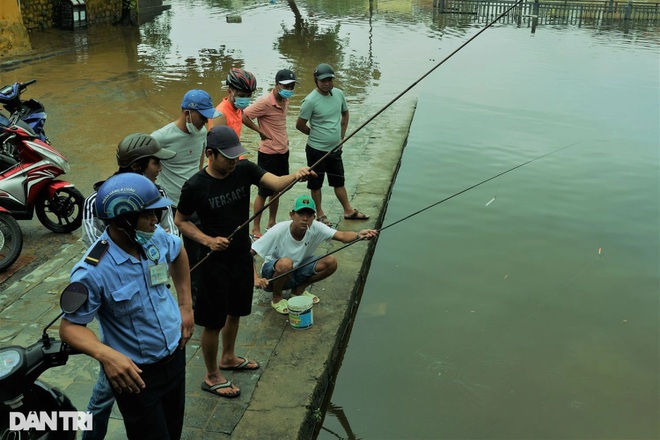 The anglers also take advantage of finding some fish, relaxing in the rainy season.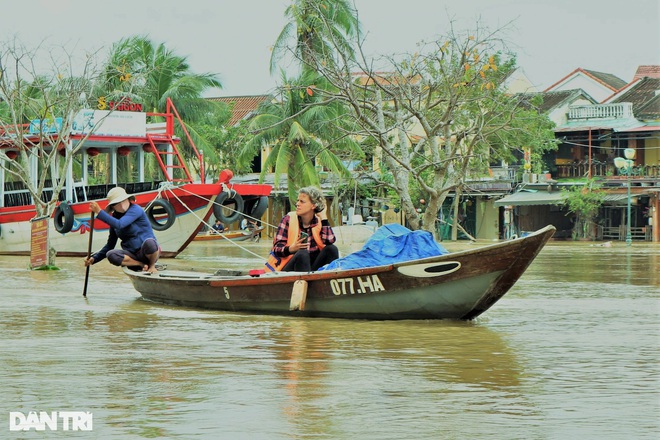 Boating to see the old town in the flood season is an experience loved by many domestic and foreign tourists every time Hoi An is in the rainy season, a "specialty" of Hoi An. Follow Dan trí
TAG: