Fall in love with Vung Tau heather garden with millions of virtual check-in corners
Vung Tau heather garden is one of the familiar attractions not only for Vung Tau people but also for tourists from all over the world. In the right season when heather flowers bloom, this place is like wearing a beautiful dreamy purple shirt. The beautiful little heather flowers, growing close together like a sweet carpet, make you fall in love. Therefore, the flower garden has become a place to check-in and save the very favorite and beautiful photos of most young people.
Address of Vung Tau heather flower garden
Vung Tau heather garden is located in Phuoc Hung ward, Ba Ria Vung Tau. This is one of the most beautiful check-in points in Vung Tau .
How to get there: You go to Ba Ria greeting gate then turn left onto 27.4 street. From here you go straight to the roundabout of Dinh river water plant, then turn right. Continue to walk about 400m to the flower garden. If you do not know any part, you can ask the people here. Most people here know this famous heather garden. According to the review, the ticket price at the garden is about 25k-100k. It's also quite cheap for you to check in and have a nice set of photos right away.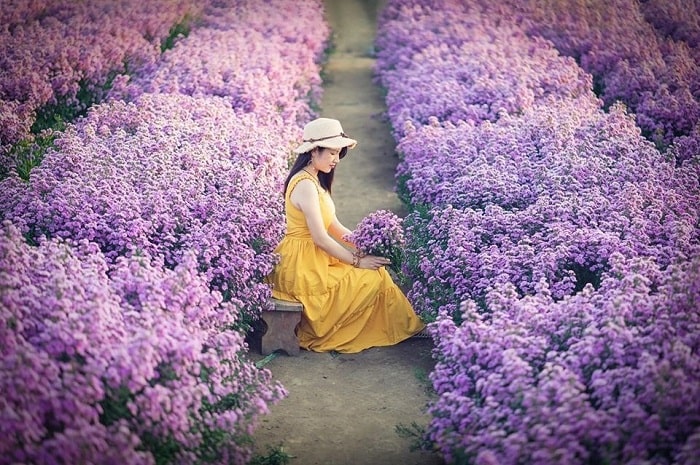 Heather Garden – the ideal check-in point in Ba Ria Vung Tau
Dreamy purple color fills Vung Tau heather garden
Heather flowers are originally from beautiful Italy. To be able to grow in Vietnam, farmers had to research appropriate hybridization. Purple heather has the meaning of iron, faithfulness, and hidden meanings of simplicity, closeness, lightness and dreamy love. Happiness sometimes comes from such simple things.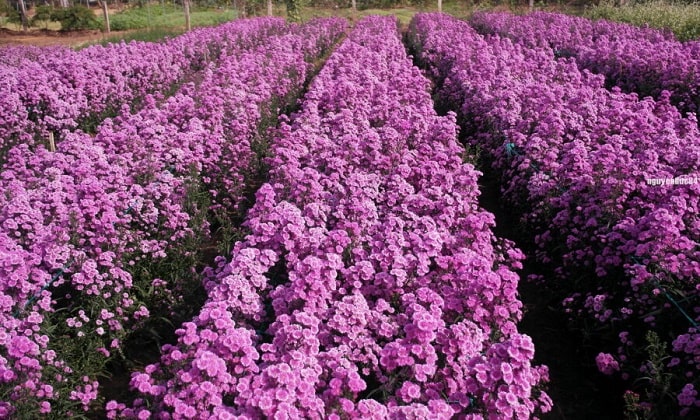 Purple heather – a beautiful flower with many beautiful meanings
The heather garden started out as a place to grow private flowers for business. Then, due to the beautiful scenery and a large number of flowers, this place has developed more sightseeing and photography services for tourists when traveling to Vung Tau . Each flower blooming season, the flower garden attracts thousands of visitors, creating an extremely bustling and exciting scene.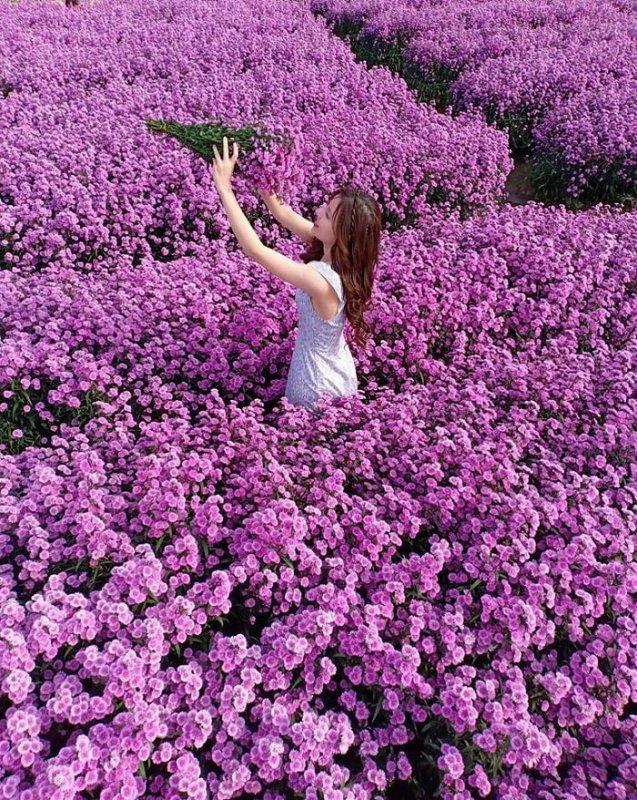 The brilliant heather garden attracts young people to take pictures
For those who love flowers and like to take pictures with a field of brilliant flowers, this is an extremely suitable place that you cannot miss. Heather is planted in beds stretching like a ravishing purple carpet. The aisle in the middle is just right so that guests can move easily to take pictures. One of the ways you can take pictures with the most beautiful flowers is to stand in the middle of the aisle and the photo will be taken from the side aisle. Thus, the photo taken will not have an unsightly empty space. Which will be all the purple color of heather.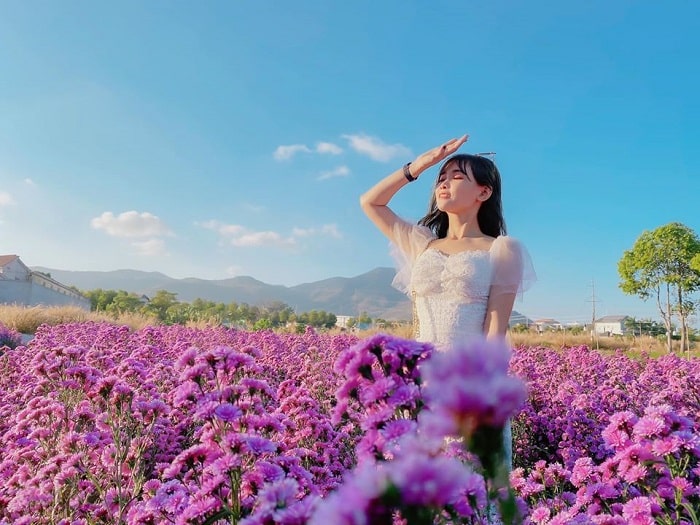 Take great photos from every angle
Sunny days will be extremely suitable for young people to take pictures at Vung Tau heather garden . The beautiful little purple flowers swayed in the wind and shimmered in the beautiful sunlight. The whole garden seemed to glow and become brilliant in the sun. The scene at this time will surely remind you of the heather fields in beautiful Italy.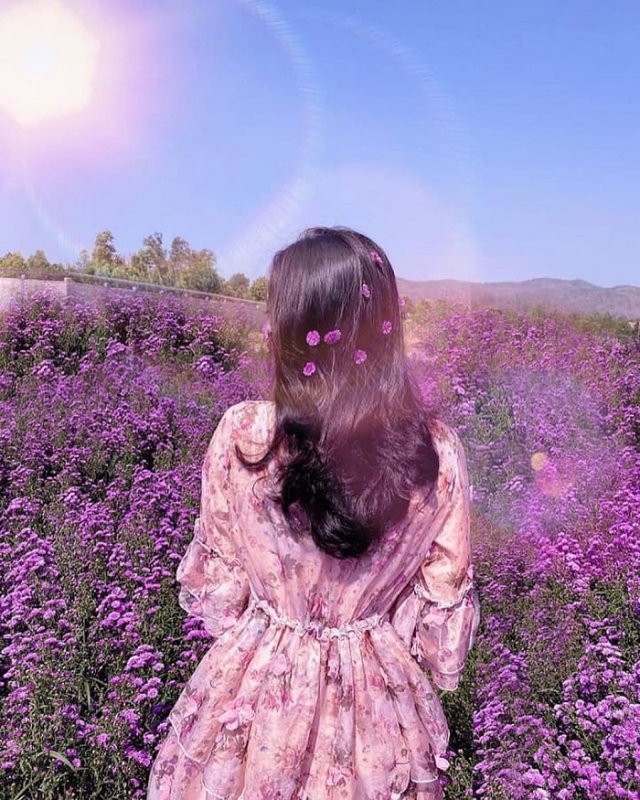 Capturing the brilliance of flowers under the shimmering sunlight
When is Vung Tau heather garden the most beautiful?
Vung Tau heather garden is meticulously cared for by gardeners. Therefore, the flower garden always keeps the most brilliant beauty for the flower garden when in full bloom. It takes about 4 months of fertilizing and pruning to make the flowers bloom evenly and beautifully. And the flowers also bloom most beautifully for 1 month, which is the end of autumn, between October and November. This is the best time for young people to check in and take photos. At this time, the whole flower garden is filled with poetic, clear and beautiful purple color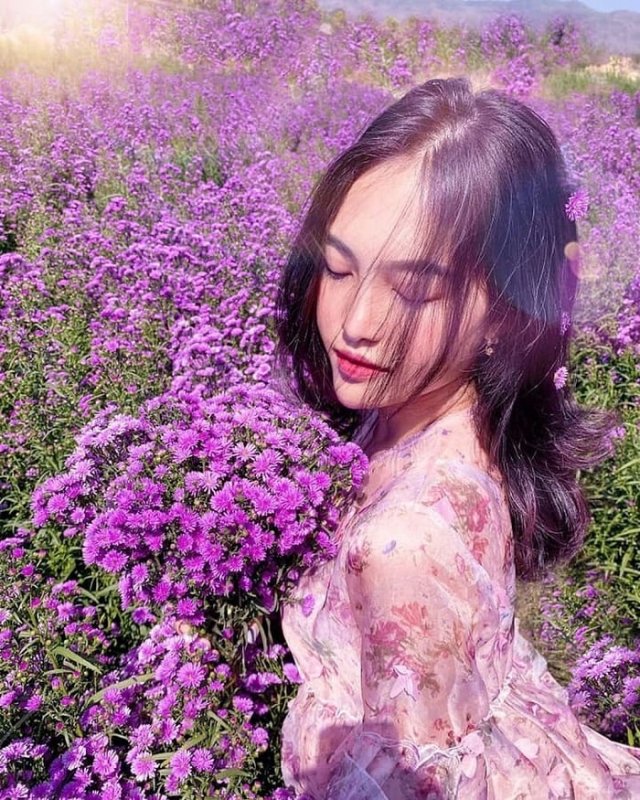 Heather flowers bloom most beautifully in late autumn
If you have ever visited a heather field, you will surely have to admire the brilliance of this beautiful flower. That is why many tourists visit and admire the dreamy and romantic beauty of this place. There is nothing more wonderful than being immersed in the enchanting natural scenery that the heather garden brings.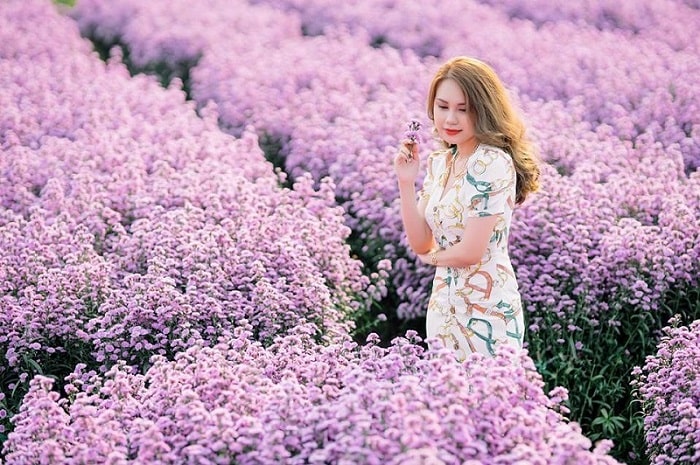 Turning into a dreamy "muse" amidst the purple color of the heart
Some pocket tips when taking photos at Vung Tau heather garden
There is a note that you should visit to take photos at Vung Tau heather flower garden between 8 am and 10 am or 3 pm – 6 pm. This is the time when the sun is not too strong and is the best time to take pictures. You should avoid going at noon, especially at 12 o'clock. This is the time when the sun is hot, hot, not good for health.
Standing outside taking pictures for a long time can easily cause you to get heatstroke, dehydration, and heatstroke. So drink enough water and don't stay outside for too long. Should take and rest in accordance with health. You should also wear low-heeled shoes or canoe soles for photography. This will make it easier for you to move between the flower beds.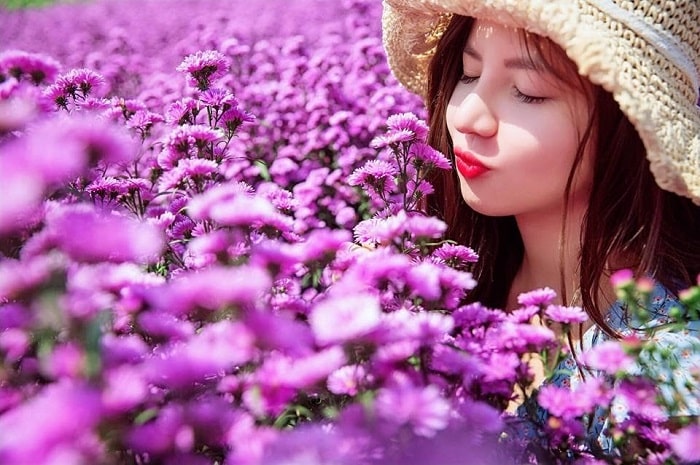 Shooting in the sun is very beautiful, but remember to avoid the hottest time to protect your health
>See more: Vung Tau travel experience from A – Z
Above are some notes when you visit Vung Tau heather garden to check in and take pictures. Wish you have an enjoyable trip and take many beautiful sparkling photos.
Photo: Internet
TAG: