Beautiful in autumn in the strangely colored saltwater forest in Hue
 When autumn comes, the whole primeval saltwater lagoon in Hue City with magical color-changing Cha trees makes people think of being lost in a fairyland.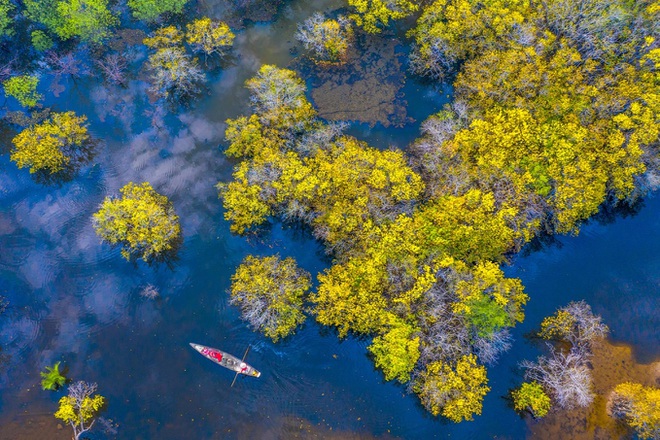 Ru Cha belongs to Huong Phong commune, Hue city with an area of ​​​​about 5 hectares, which is a saltwater lagoon with mainly Cha trees.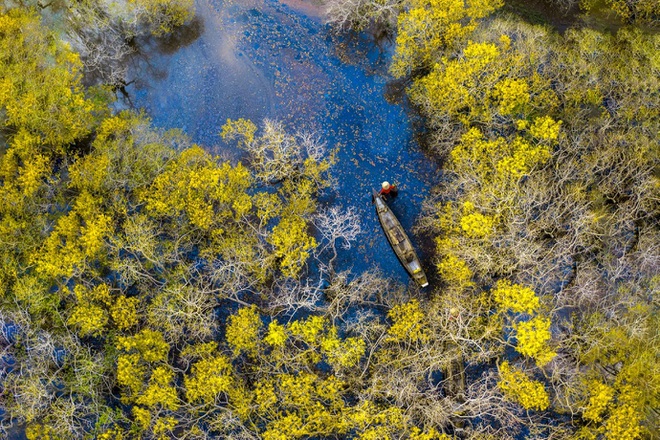 Every autumn, the leaves of the Cha tree change color, blending with the watercolor to create beautiful "pictures".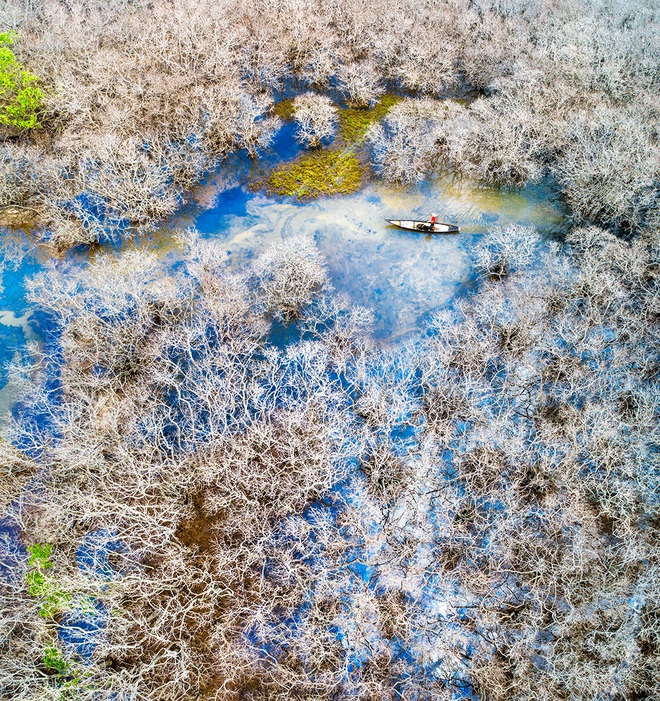 The angle taken from the flycam shows the magical scene of Ru Cha.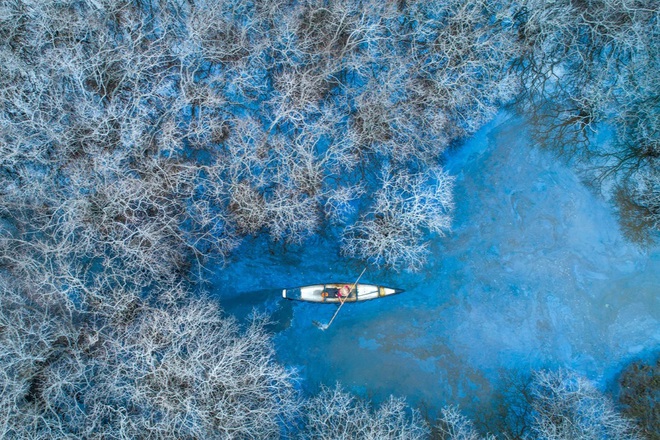 The lonely boat in the middle of the saltwater forest is like a fairyland.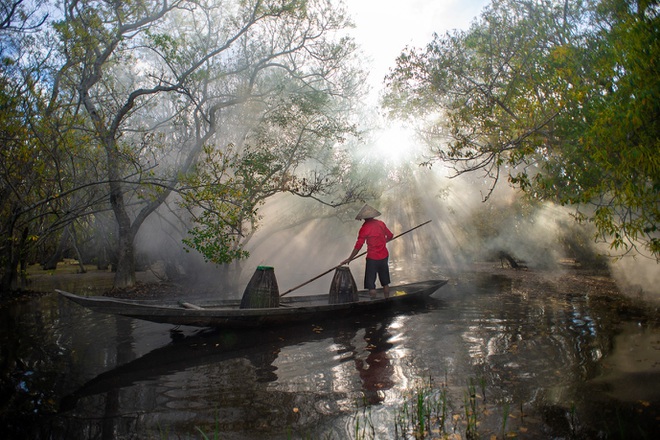 The farmer goes fishing in the morning sunlight and steam through the saltwater forest.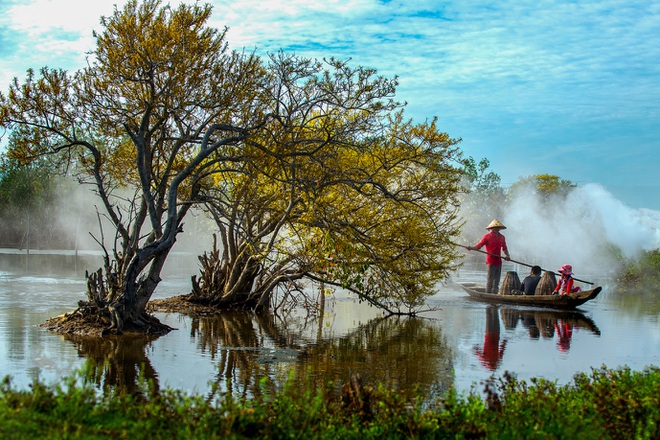 The Cha trees are hundreds of years old.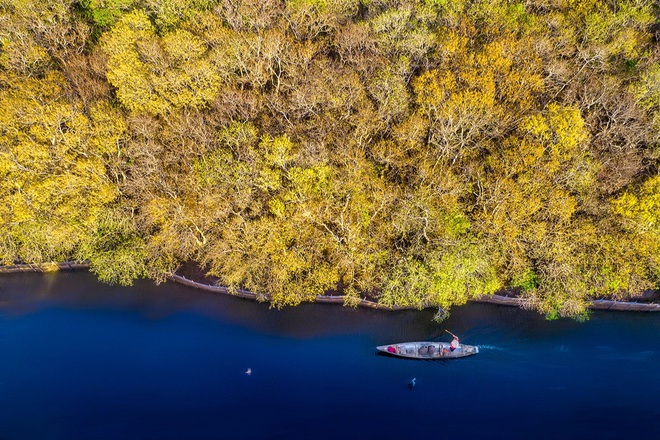 From morning to afternoon, the scene changes color continuously.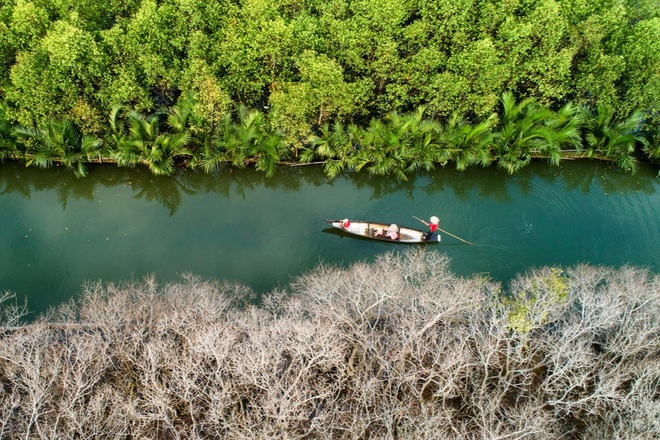 Two contrasting colors of two forests in Ru Cha.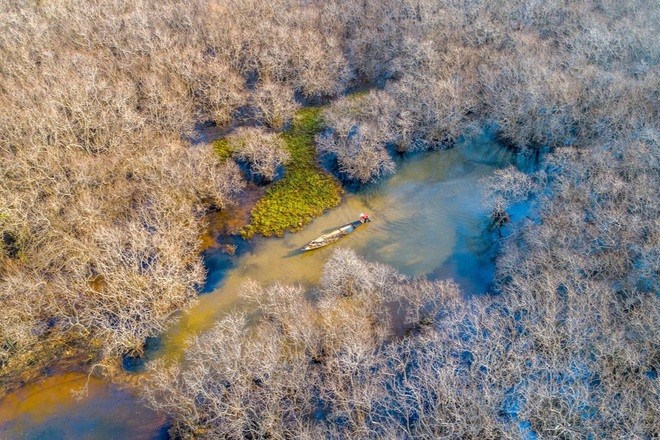 Endless colors of nature bestowed on Hue.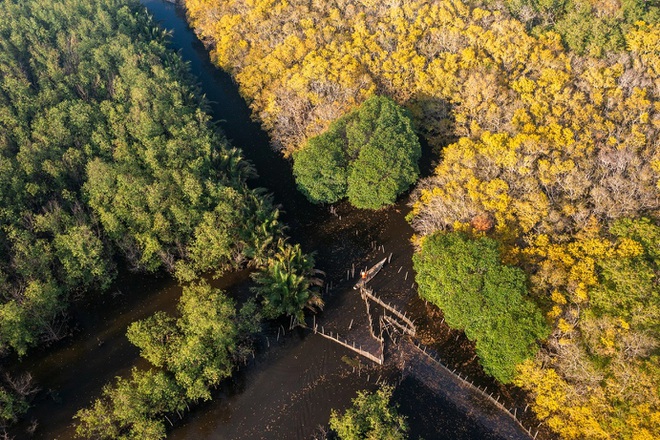 The junction where the water flows intersect nourishes the Cha forest.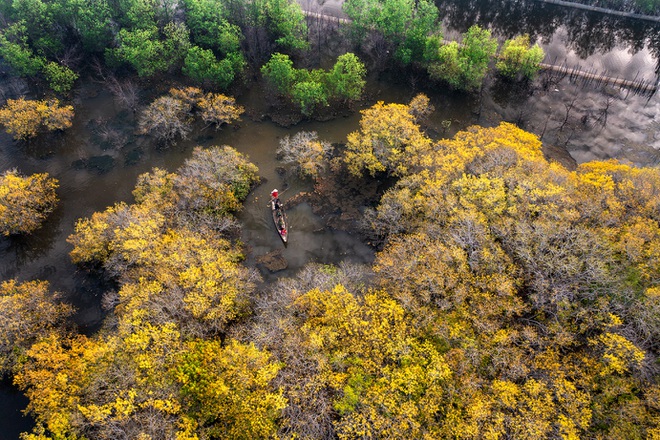 Weaving in the primeval mangrove forest.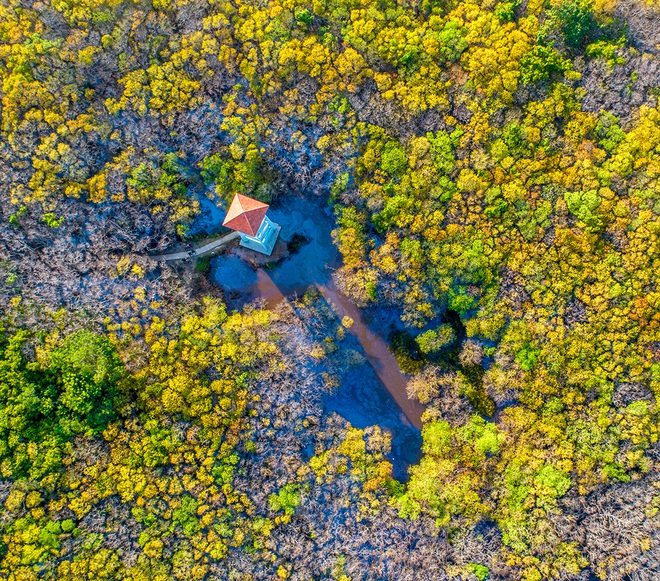 In the middle of Ru Cha, there is a tall watchtower to stand and admire the scenery.
News: Ocean
Photo: NSNA Van Dinh Huy
TAG: