Ho Chi Minh City museums reopen
HO CHI MINH CITY – After a period of the shutdown to prevent Covid-19, from mid-October, some museums in Ho Chi Minh City started operating again.
Currently, the War Remnants Museum in District 3 and the Ho Chi Minh City Ao Dai Museum in Thu Duc City have announced to welcome guests back after more than 4 months of closure to prevent and control Covid-19. Visitors come to visit with the condition that they have a "Covid-19 green card" or a certificate of a full dose of vaccine or that F0 has recovered from the disease (with confirmation) within 6 months from the time of visit.
Guests who have received one dose of vaccine (for 2-dose vaccine) need to present an additional negative test for Covid-19 within 72 hours before visiting; 5K compliance and museum staff guidelines.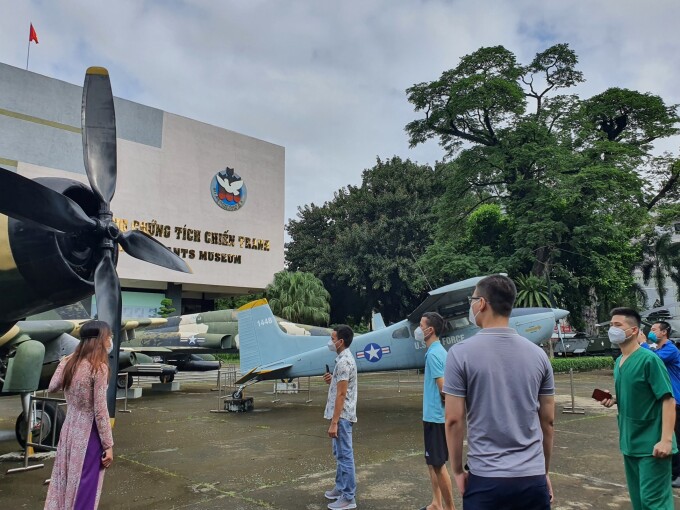 Front-line medical team visits the War Remnants Museum on October 12. Photo: Facebook War Remnants Museum – War Remnants Museum
Mr. Nguyen Trung Hau, Deputy Manager of Ho Chi Minh City Ao Dai Museum, said that he was very pleased to have an announcement from the Department of Culture and Sports of Ho Chi Minh City about the museum's opening to welcome guests on October 14, partly creating conditions for Ho Chi Minh City people to have a place to travel, relax and visit after months of social distancing.
"When the museum posted information to welcome visitors on the social network Facebook, there were a lot of young people texting asking about the museum's operating hours and programs. It is a very good sign that more and more people are interested in the museum. interested and learn about Ao Dai", Mr. Hau said that the service of renting Ao Dai for photography is quite attractive and is expected to welcome many tourists to visit in the near future.
Currently, ticket prices and opening hours at museums have not changed compared to before the social distancing period. Tickets to the Ao Dai Museum are 50,000 VND/person, 30,000 VND/ticket applies to students. Open from 8:30 a.m. to 5:30 p.m. daily.
The War Remnants Museum will be open from Monday to Friday, welcoming guests in 2 time frames: 7:30 a.m.-11:30 a.m. and 1:30 p.m.-16:30 p.m. Ticket price is 40,000 VND/person, 50% off for students.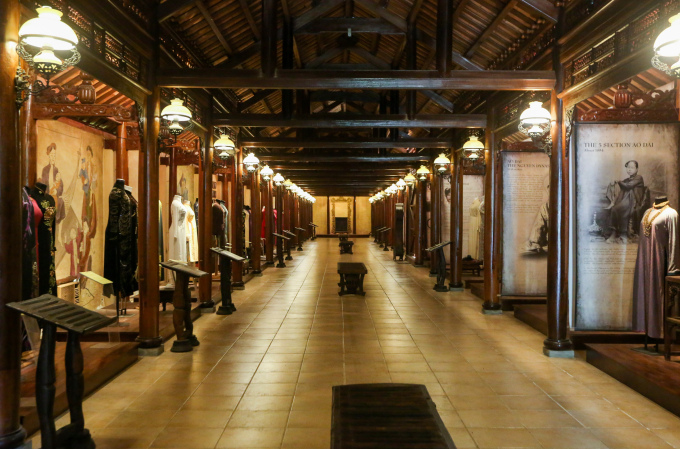 Inside the Ao Dai Museum in Thu Duc City. Photo: Quynh Tran
In addition to the two museums that have announced their opening, some other places such as the Ho Chi Minh City History Museum in District 1 said they are preparing for conditions to ensure the operation criteria of the tourist destination such as cleaning and disinfection. , generate QR codes, decorate facilities… and will announce the opening date later.
Before that, these museums also welcomed delegations, especially frontline doctors from Lai Chau, Vinh Phuc, Hung Yen, cadres and soldiers of the 5th Infantry Division, 7th Military Region to visit. after participating in anti-epidemic in Ho Chi Minh City.
TAG: