The paradise of reeds is 40 km from the center of Hanoi
The blooming season in Bu Hill will start in early November and last until the end of December, the best time is mid-November.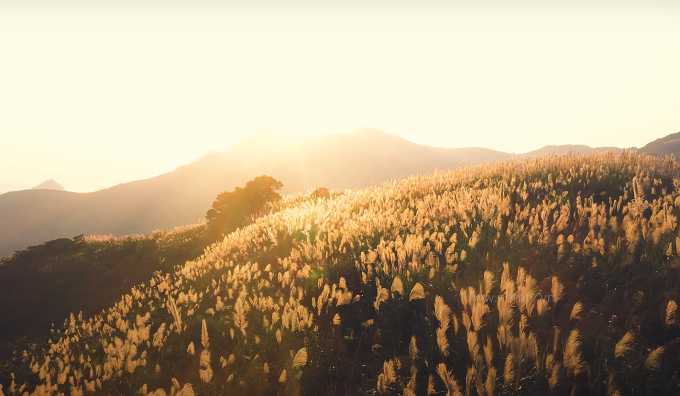 Only 40 km from the center of the capital, Bu Hill is a place located on the border between Chuong My district, Hanoi, and Luong Son district, Hoa Binh. It has a beautiful mountain range with gentle slopes with a length of about 1.5 km. Every late autumn, from November onwards, the weather is cool and a bit chilly, the reeds growing on the hillsides will bloom, creating a beautiful scene.
The grassy slopes in the late afternoon at Bu hill, Nui Be hamlet, Nam Phuong Tien commune, Chuong My district, Hanoi. Photo: Tasting TV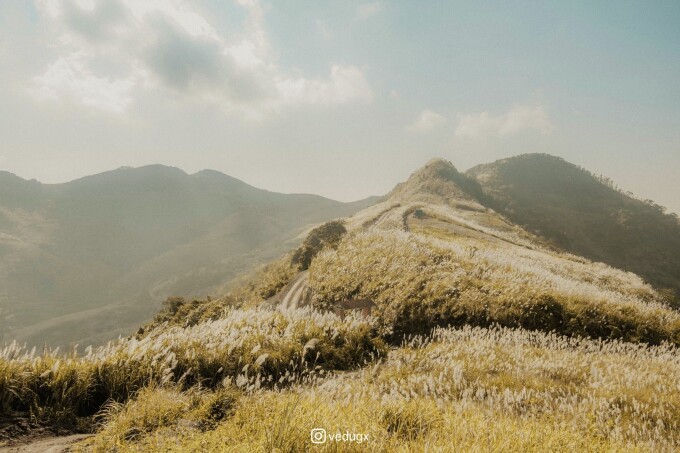 From the center of Hanoi, you follow Highway 6 to Xuan Mai and then turn left to follow the Ho Chi Minh trail. Passing Ha Tay Community College 5 km to the Ca market area, turn right at the intersection of the Ca market. Follow the concrete road to Nui Be village to the end, you will meet two paths. On the right is a dirt road with a slope of 200m long. On the left is the rocky road, shorter and safer. Photo: vedugx/instagram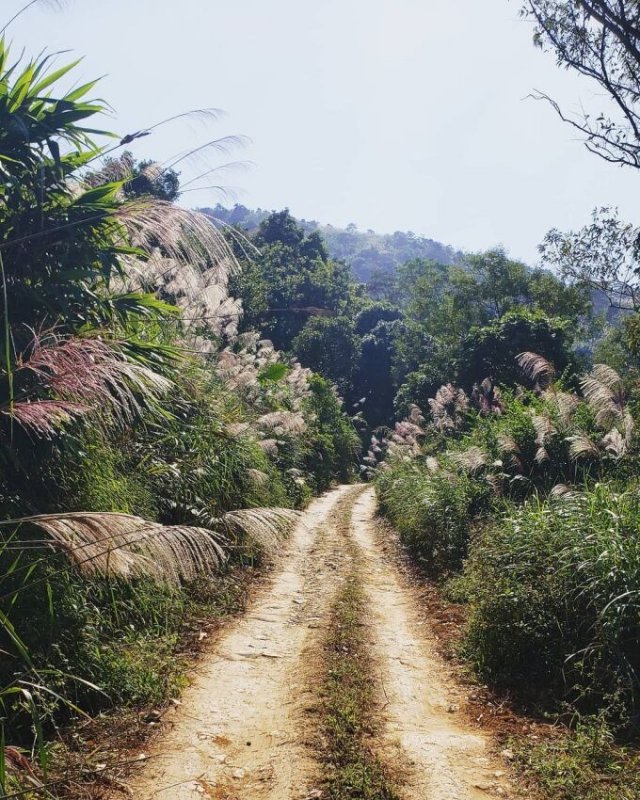 The road from Hanoi to the foot of the mountain is easy to go, but the part up the mountain is more difficult due to many bumpy and steep rocks, suitable for two-wheeled cars, if you ride a motorbike, you need to use a strong gear car and hard steering, time It takes about 20 minutes to travel from the foot of the mountain to the top. Photo: vedugx/instagram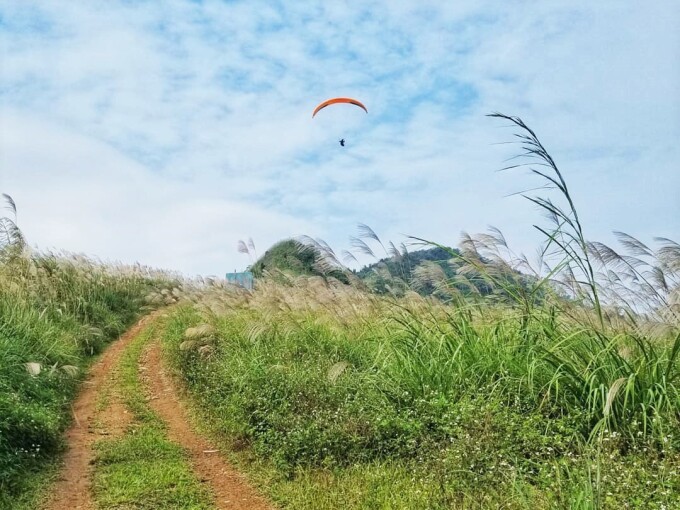 In recent years, Bu Hill has become a favorite destination for young people who love to experience, enjoy camping, picnic, or adventure rather than challenge themselves with paragliding. Currently, paragliding tours at Bu Hill are priced from 1.2 to 1.5 million VND/person, October, November, and December are also good times to fly, have favorable weather, and especially enjoy the view of the sea. floating below. Photo: dichvuduluon/instagram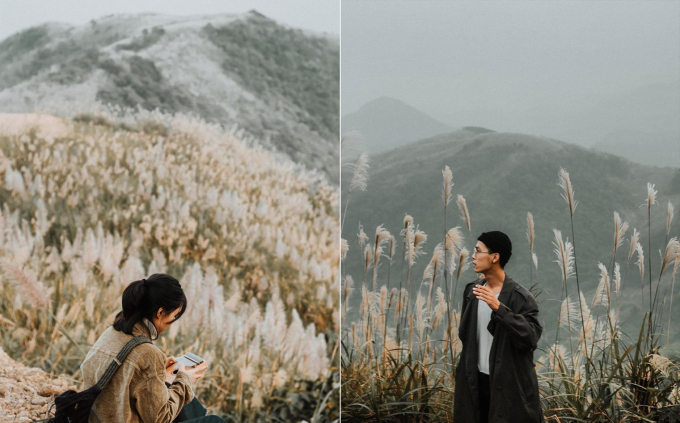 Thanks to the spacious landscape, still unspoiled, Bu Hill is also an ideal photography spot. The weather is cool all year round, but Bu hill attracts the youngest people to check-in in the last months of the year when the reeds bloom. Photo: vedugx/instagram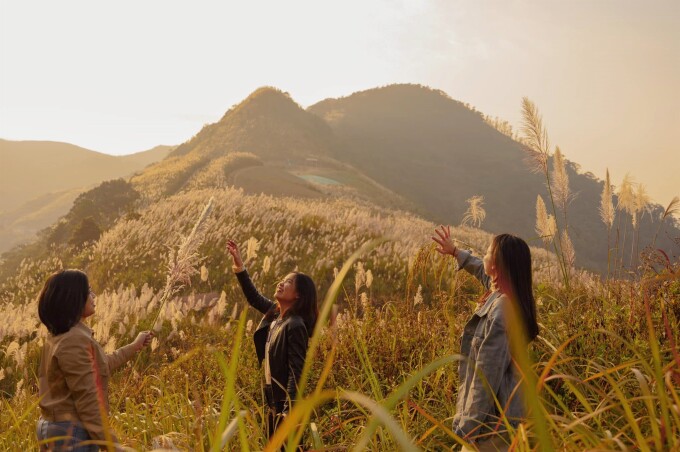 Due to its proximity to Hanoi, visitors can completely go home during the day or camp for a weekend night. The best time to see the late autumn reeds is early morning or sunset on sunny days. At that time, a whole area of ​​white reed grass turned orange-pink under the sun. Photo: Thanh Phuong Dao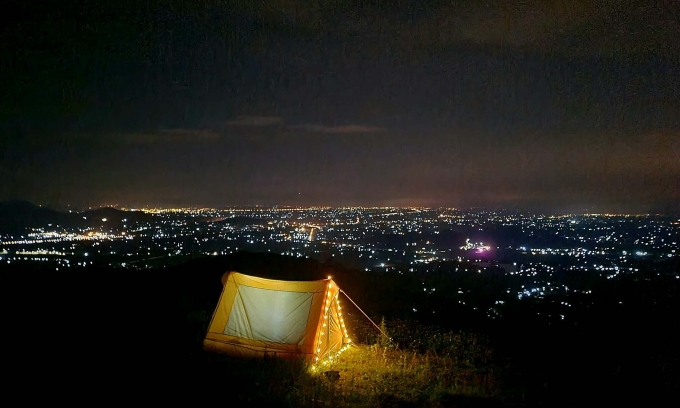 Note: When going to the picnic hill, you should bring a tent, food and drink, mosquito repellent, squeegee, and jacket. It is possible to camp at the paragliding take-off area, but these spots are often windy so check the weather first. Avoid using spring water along the road and arbitrarily go on strange roads because it may be dangerous. Avoid littering indiscriminately and breaking the mop. Photo: Khoi Nguyen
TAG: